Disclaimer: The Centers for Disease Control and Prevention says that staying home is the best way to protect yourself and others from the coronavirus. Visit their website for the latest updates and advisories.
---
We couldn't take it anymore. Wandering around the house between Zoom meetings, half-dressed from the waist down, ingesting our body weight in snack foods daily. Our regularly heavy travel schedules zapped from 60 to 0 in a nanosecond. The kids were climbing the walls, and so were we.
It was time to venture out, so I started researching places within reasonable driving distance of San Diego. A road trip made the most sense—transferring our family bubble from home to another place with minimal risk. Santa Barbara popped up as a top contender, and after looking into its safety protocols and hospitality management in this new world, we chose it as our home away from home from a few days.
A Geographically Gifted Destination
Santa Barbara sits in a unique spot along Highway 101, just a three-hour drive north from San Diego on freeways devoid of regular traffic. This quaint burg enjoys a position far enough from the LA sprawl to be isolated, and is surrounded by mountains on one side and beaches on the other. To the south and north, miles of highway hug the coastline with little room for more than the road itself. It's a rareified vacation spot in good times, and during not-so-good times those same advantages contribute to a safe shelter.
Santa Barbara County had consistently reported a low number of infections. News reports indicated residents were treating the pandemic seriously by adhering to state guidelines for cleanliness, distancing, and of course, mask wearing.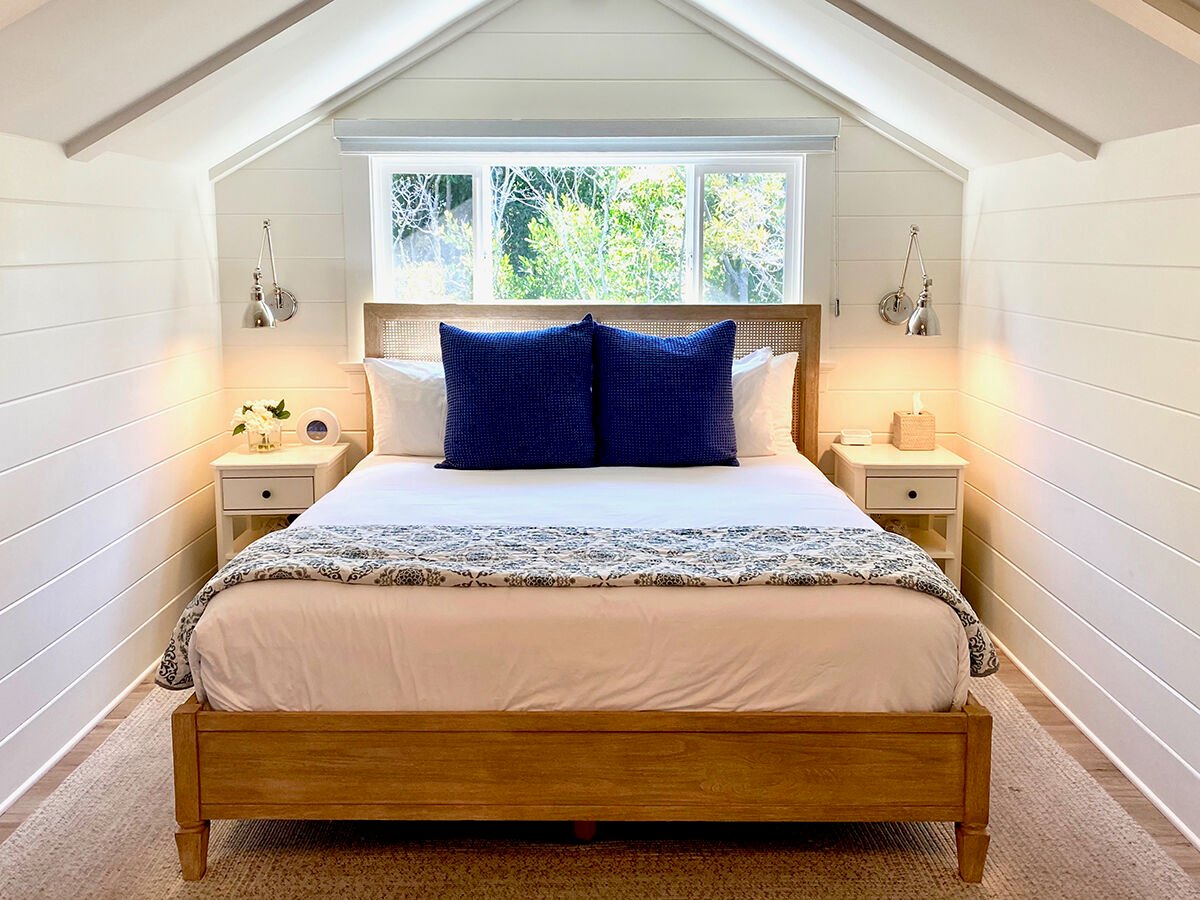 Jon Bailey
Lodging as Safe Harbor
The next task was to find lodging where we would feel our health was protected. Two places recommended by Visit Santa Barbara passed the smell test when we reviewed their websites. Not fully satisfied, I contacted both to inquire directly.
The Hideaway Santa Barbara is located near downtown, just blocks from the beach and wharf. Quaint and picturesque, this new hotel contains just nine rooms, each set in a different floor plan. The hotel's stated cleaning procedures checked out, and we felt comfortable choosing to stay here.
We also looked into the Ritz-Carlton Bacara, perched cliffside on the north end of town in the suburb of Goleta. Their cleaning and safety regulations were voluminous and detailed beyond our expectations. Even still, we decided we would decline housekeeping service at both properties and keep the Do Not Disturb sign on our doorknob 24/7.
Did I bring our own cleaning supplies in the car with us? You bet I did. I carried the bag of sanitizers, deodorizers, bleaches, and germ-killers into our rooms at each hotel. Not once did I feel the need to actually use them, but having them there made me feel less vulnerable.
Settling into Santa Barbara
So off we went, departing San Diego on a sunny morning with the kids firmly ensconced in the backseat with Starbucks in one hand and TikTok in the other. As we rolled north, I never once took my foot off the gas pedal. While passing LAX, I made everyone look up from their screens to note that our passage was free of slowing down or braking at all. Historic!
Upon arrival in Santa Barbara we made the obligatory pilgrimage to La Super Rica for our favorite chorizo and melted cheese on warm handmade corn tortillas. From there we did one of our new favorite pandemic activities: driving through neighborhoods and ogling at beautiful houses, nestled into canyonsides and crevices on what Visit Santa Barbara calls the American Riviera. As we pointed out favorites and appreciated different architectural and landscaping styles, Triton kept a running report from Zillow on the value of each home. Some were surprisingly affordable, considering their million-dollar views of downtown, the harbor, and the deep blue ocean beyond.
Off to the hotel for check-in and my obsessive sanitation inspections, while we plotted our course for the next few days.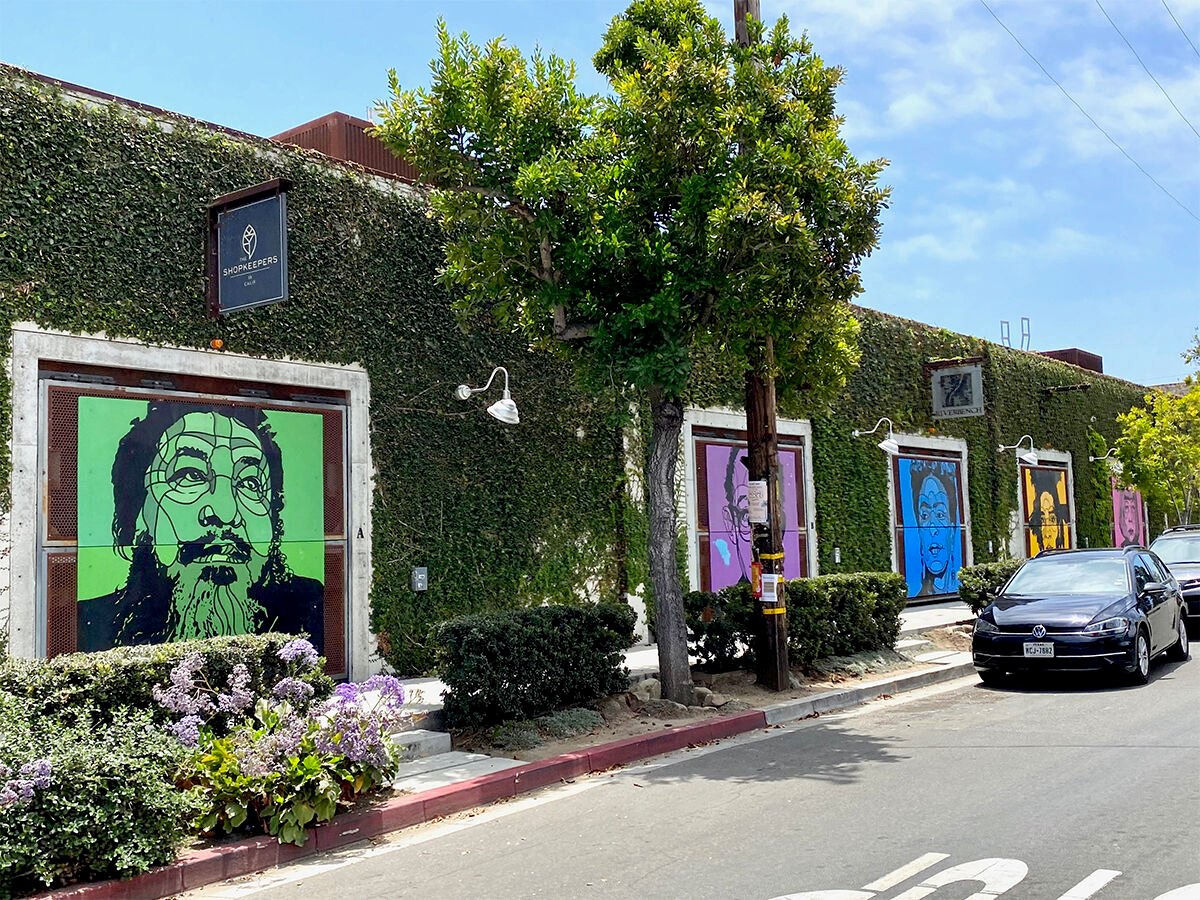 Jon Bailey
Exploring the Surrounds
We'd heard that the city's main thoroughfare, State Street, had been converted into a pedestrian promenade, eliminating the interruption of through-traffic. Restaurants spilled out into the streets like a more genteel version of our own Little Italy and Gaslamp neighborhoods. But were there other outdoor activities we could enjoy as a family while avoiding crowds? Turns out there are plenty.
Located downtown between Highway 101 and the beach, several square blocks of a former warehouse district have been revitalized as the "Funk Zone." We left our teens to their own devices (literally) and walked a couple blocks from The Hideaway to explore what makes this neighborhood so funky. Turns out it's a great collection of artist's galleries, winery tasting rooms, boutiques, and fun restaurants. We stopped into Margerum Wine Company for a spectacular tasting experience on their outdoor patio, planning our next few steps with a refreshing wine flight and charcuterie board.
Also Check Out:
Grab a bike or trolley rental and scoot along the beaches for a breezy open-air tour.
An industrial-chic space with outdoor patios and wine flights featuring local vineyards.
Like a cross between an art gallery and a high-end thrift store, this place fascinated us longer than we anticipated.
Funky fresh clothing and art makes for a fun and colorful experience.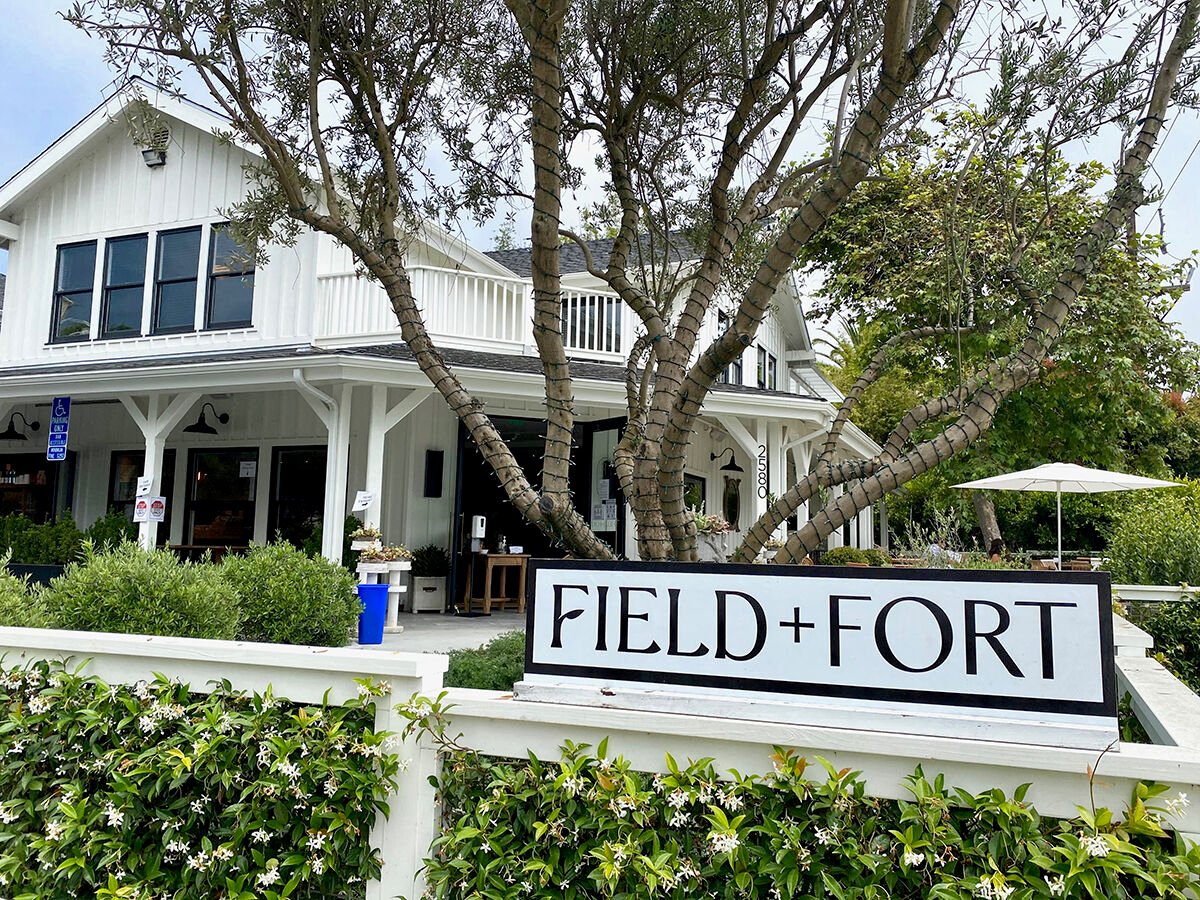 Jon Bailey
A Short Drive to Summerland
Summerland is a once-sleepy beach village a few miles south of Santa Barbara, now reborn with an upscale vibe. Old standbys like the Nugget Bar & Grill are still pumping out great burgers (pick-up and delivery only right now), and we ventured down the block for a delicious lunch under the sycamore trees at Field + Fort.
Worth a Visit:
A sweet little café with a delicious menu, combined with a sophisticated design boutique and an impressive collection of furniture, art, and gifts.
A garden shop with amazing outdoor furnishings, fountains, and accents.
A unique garden and home shop with very Zen-like displays of merchandise sourced from around the world.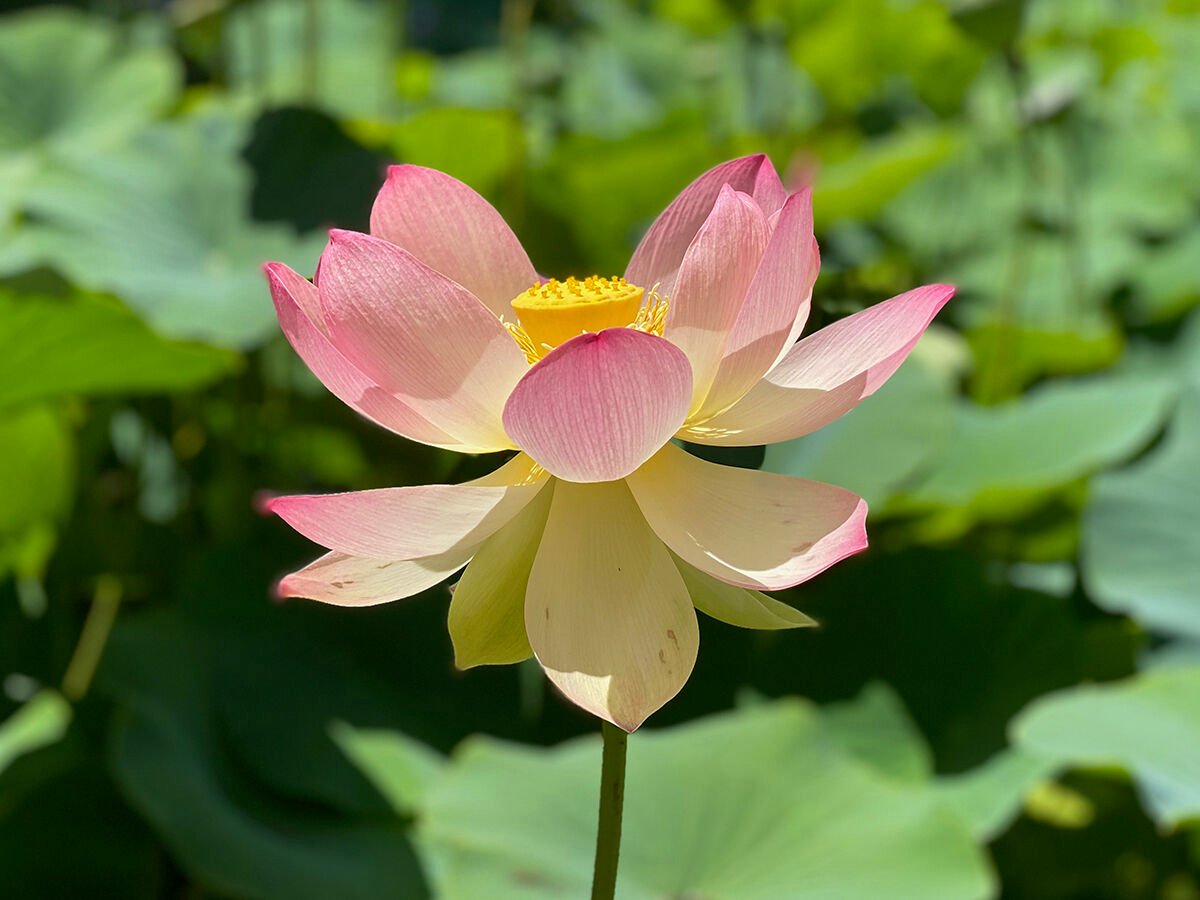 Jon Bailey
Green Spaces and Great Views
Santa Barbara is blessed with good weather just like San Diego, but it's a bit cooler in the winter. This allows for plants and flowers that do not grow happily in our arid climate to flourish, and it's fun to see what is in blossom here throughout the year.
This 39-acre park is a wonderful collection of gardens featuring plants imported from around the world. It was the brainchild of an eccentric Polish opera singer turned philanthropist.
Santa Barbara Mission Rose Garden
Bring a picnic to this rolling lawn and rose garden area just in front of the iconic mission, with peaceful views and incredible fragrances.
Alice Keck Park Memorial Garden
Occupying a whole city block near State Street in the Garden District, this park features a pond with turtles and ducks, a gazebo, and meandering pathways full of plants and flowers.
The Labyrinth at University of California, Santa Barbara
This cliff-top labyrinth of stones tucked away on the USCB campus generates tranquility among the coastal sage and wildflowers, and has an outstanding ocean view.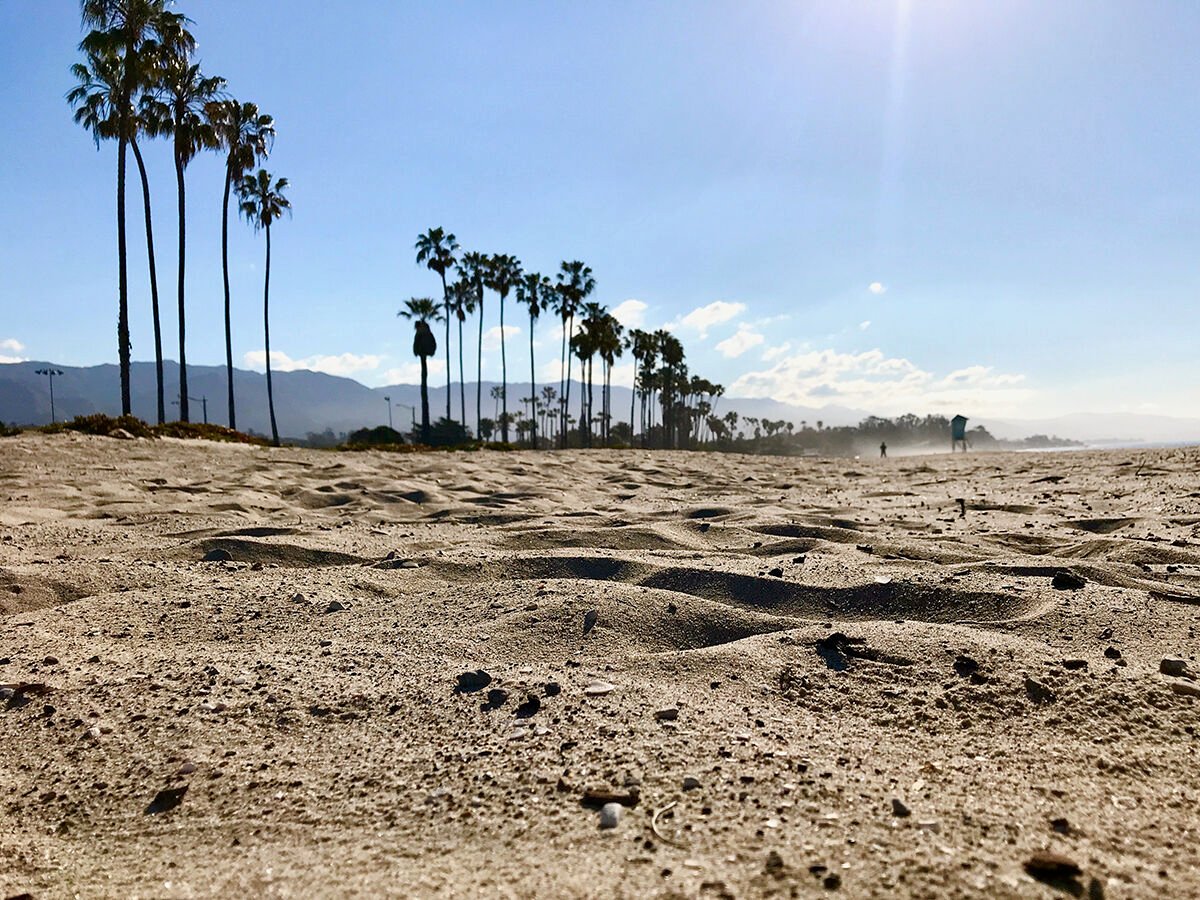 Jon Bailey
Oh, and There are Beaches, Too
Santa Barbara wouldn't be Santa Barbara without its devastatingly gorgeous beaches. There are more Instagrammable backdrops here than can be listed in any one story, but we did manage to jot down our favorites:
East Beach in Downtown Santa Barbara
Home of volleyball tournaments, rows and rows of palm trees, and postcard-perfect views, East Beach is one of the widest and cleanest in the area.
Summerland Beach in Summerland
This beach is family friendly and walkable for quite a way south at low tide. It's right below the grassy views of the Channel Islands and quaint picnic tables at Lookout Park
Hendry's Beach/Arroyo Burro Beach in Santa Barbara
Hendry's is the place to play frisbee, make a sandcastle, and watch the dogs dive into the surf while playing fetch.
Haskell's Beach in Goleta
Directly below the stunning Ritz-Carlton Bacara Resort, Haskell's is fantastic at low tide, when a walk north yields solitude, ocean breeze, and warm sun on your face.
---
Jon Bailey writes the travel blog 2dadswithbaggage.com.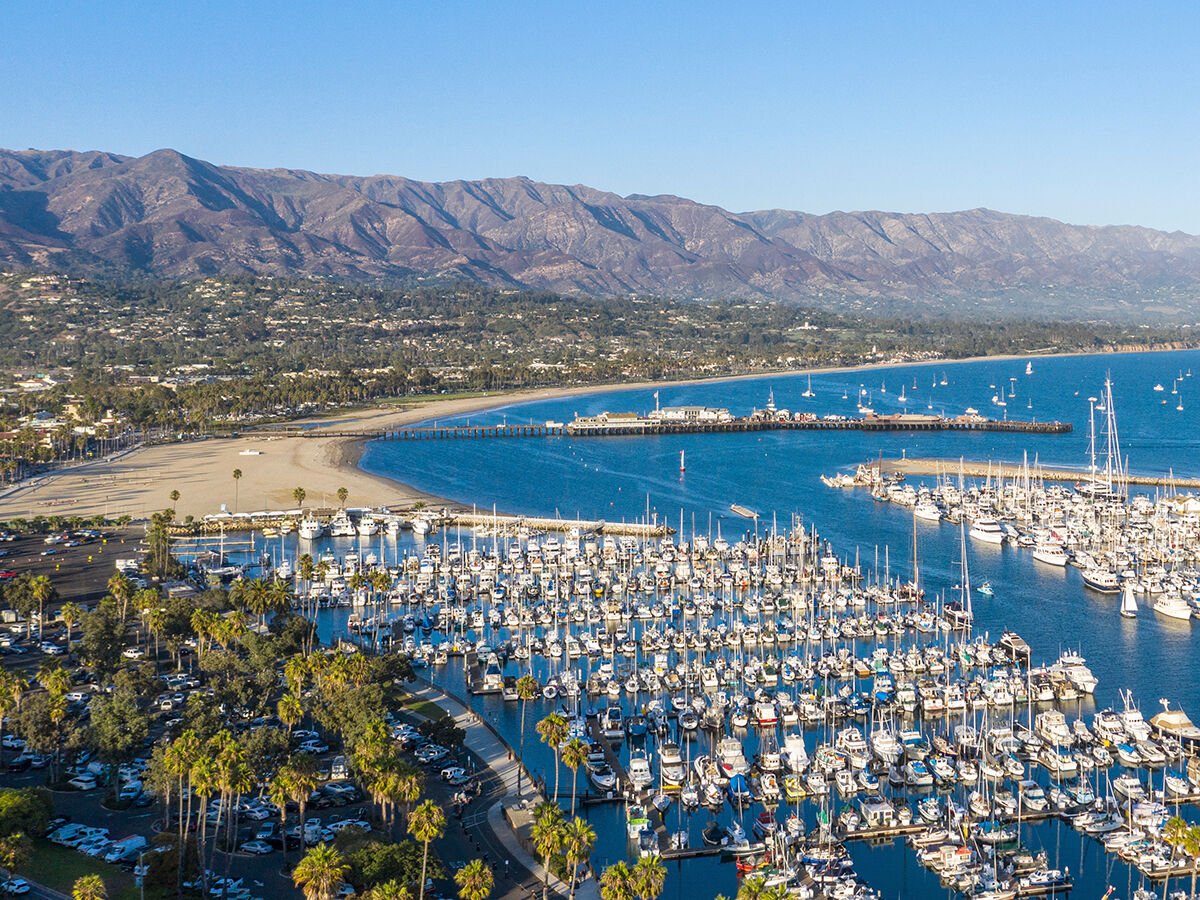 Shutterstock