Four months after Jaime Bonilla won the state of Baja California's gubernatorial race, Cervecería Insurgente closed.
After opening in 2010, the popular Tijuana brewery in Zona Rio quickly became one of the country's most respected and pioneering craft breweries, helping boost Baja beer in the global beer conversation by racking up awards, accolades, and plenty of attention. But on October 5, 2019, officials from the city and Baja California's new controlling party, the National Regeneration Movement (MORENA), shuttered the tasting room and halted production of the brewhouse, citing a lack of numerous operating permits, according to the San Diego Union-Tribune.
Ivan Morales, co-founder of Insurgente with his brother Damian, disputes this. "We have all the required permits, although they're accusing us of not having them."
While initially reluctant to comment publicly, Morales has recently become more outspoken about Insurgente's plight, seemingly out of desperation as his and his employees' livelihoods are jeopardized by the extended closure. The brewery is now leveraging social media to rally support from the craft beer community, condemning the new government's accusations of bribery toward the political party formerly in power to bypass proper permitting procedure.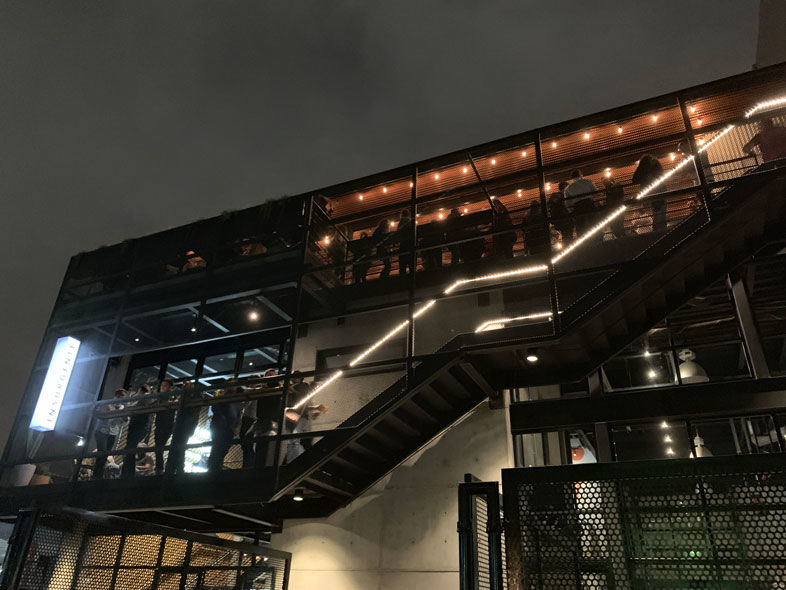 Photo by Beth Demmon
"What's going on at Insurgente, in my eyes, is what hurts not only Mexico but any country," says Ryan Brooks, brewmaster at SouthNorte Beer Company, a San Diego-based brewery with a permanent shared tasting room in Tijuana. "The mess of government stepping on people trying to make an honest business, it's petty government parties not getting along. They are hurting the employees, bartenders and even the beer tourism." (San Diego Magazine reached out to the Baja Norte Tourism Board, which did not provide a comment.)
So far, support from the craft beer community has been swift. Several breweries in the region, such as Mamut Brewery in Tijuana, have allowed Insurgente to utilize their brewhouses so they can continue production in an attempt to keep the business afloat during the indefinite closure. SouthNorte is brewing a collaboration called #FreeInsurgente to help bring attention to the conflict.
This Thursday, December 19 at 7 p.m., Machete Beer House in National City is hosting an Insurgente "tap attack" with guest bartenders from the brewery in order to show solidarity "with our brothers and sisters of Insurgente as they fight the injustices they are currently facing with the new governor, Jaime Bonilla's administration," according to the event page.
"We hope it's just a minor setback, but does raise questions," says Joann Cornejo, co-founder of Machete. When asked what she'd say to the governor if she had the chance, she doesn't hesitate. "If your promise was to combat corruption, why are you targeting small businesses that contribute to the tourism of your state, jobs, and the local economy?"
Morales claims there's a more personal motive behind Insurgente's closure. "The real matter is that the new governor's brother lives directly across the street from the brewery. It seems he doesn't want a bar in front of his house, and he told us this directly." He did acknowledge the government is conducting mass sweeps of businesses in non-compliance, but calls their particular situation "a personal matter."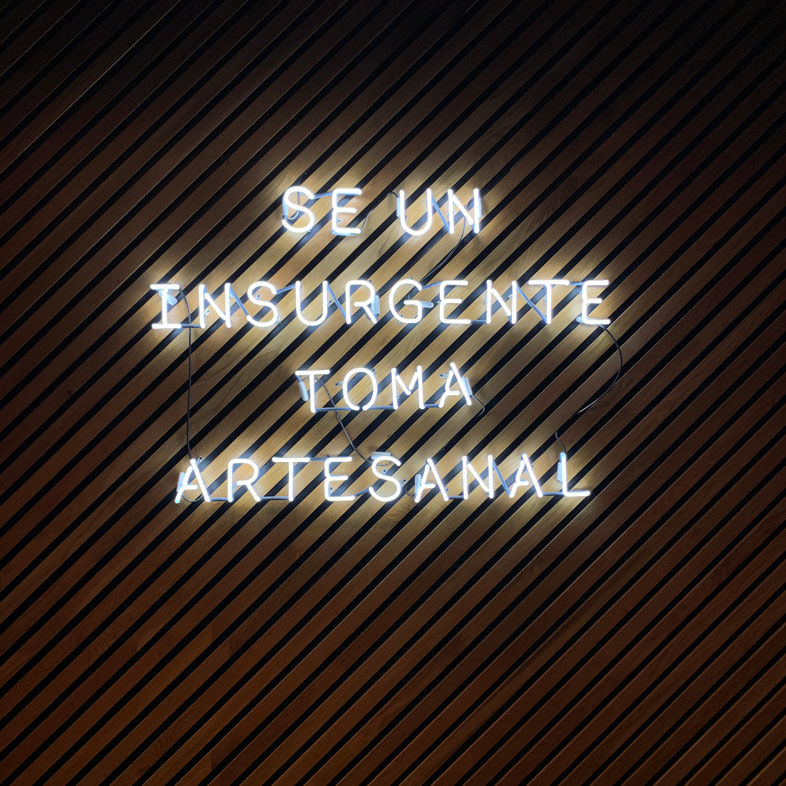 Photo by Beth Demmon
According to the U-T report, the new governor is adamant that Insurgente's days at their current location are finished. But personal or not, Cornejo is hopeful for a resolution. "The Mexican craft beer scene continues to flourish and great beer is coming out of Baja. It would be a shame if Bonilla continues to attack small beer."
---
thedelightedbite @delightedbite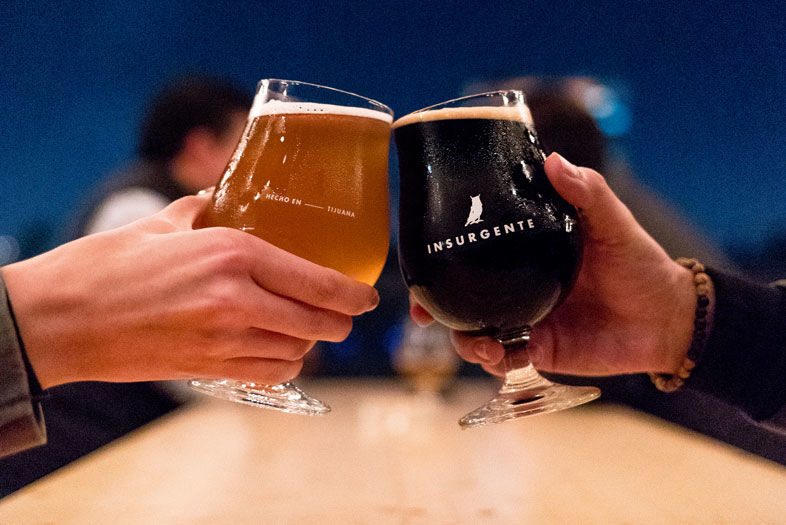 Photo courtesy of Cervecería Insurgente