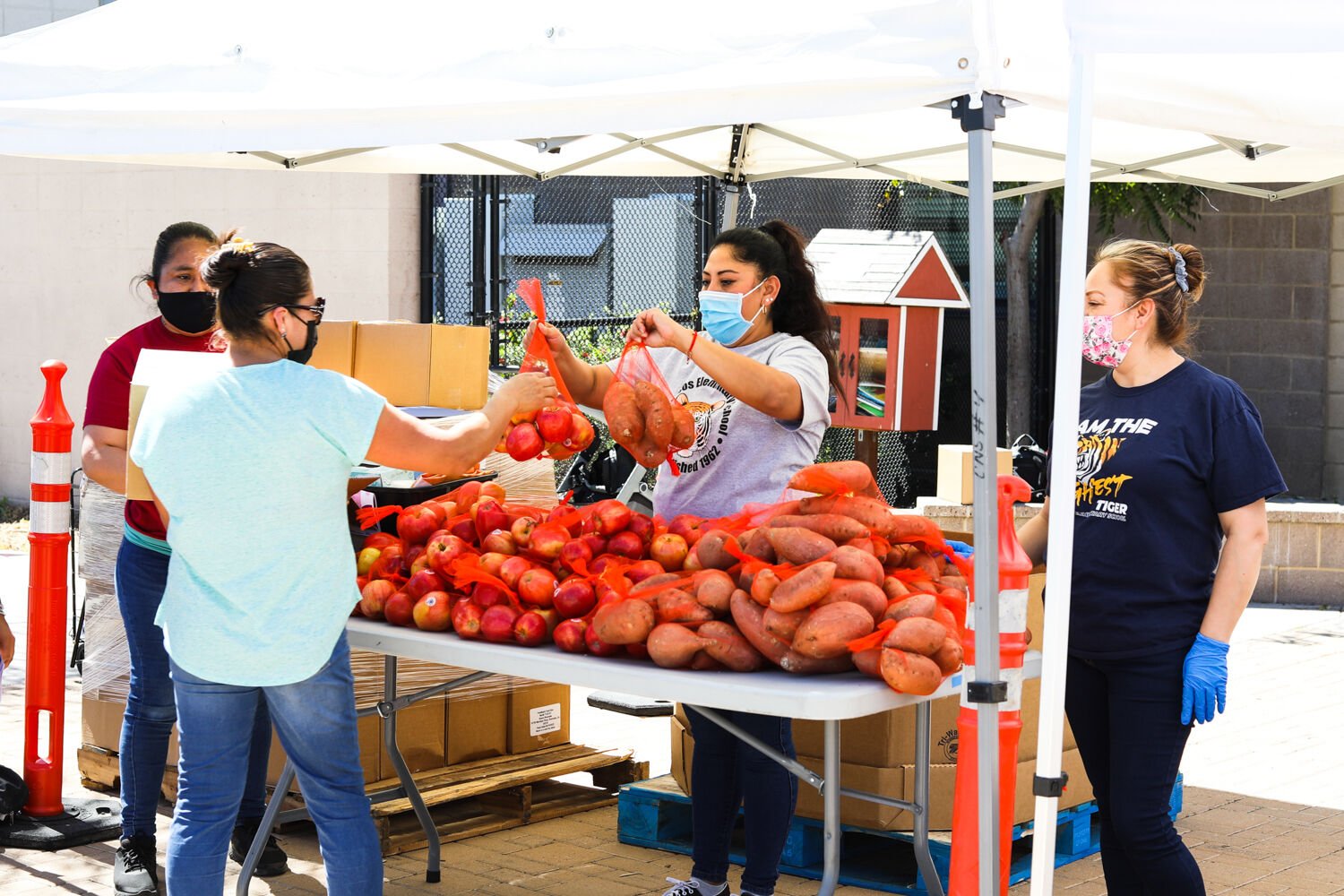 Students from food-insecure homes suffer more than just hunger pains. Research shows they're more likely to fall behind academically, have intellectual, emotional and physical development delays, and have difficulties with social and behavioral responses.
"We know that kids can't learn if they're hungry," says Carissa Casares, senior communications manager for the nonprofit Feeding San Diego. "We have so much data on how hunger affects academics. It's a horrible cycle that starts early. Making sure our children have food should be a top priority for everyone."
Feeding hungry school children is increasingly prioritized at the national and state level. President Joe Biden has said he intends to end hunger in America by 2030. Implementation of that goal includes measures that expand nutritional assistance programs. This 2022-2023 school year, California became the first state in the nation to enact a Universal Meals Program. As part of the statewide mandate, all K-12 public schools must provide a nutritious breakfast and lunch for every child every school day, regardless of family income.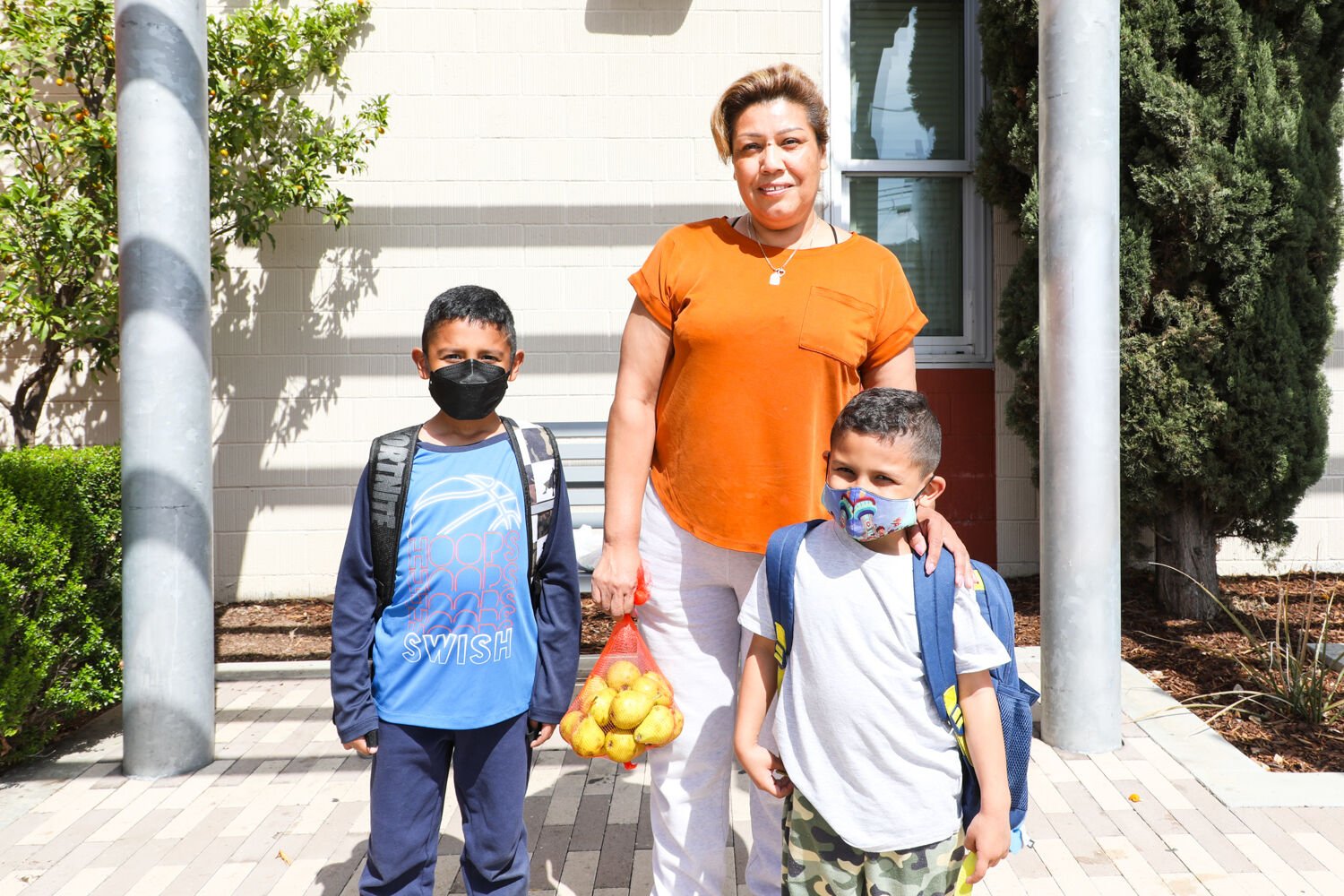 Based on student poverty figures from the California Department of Education, nearly 50 percent of all K-12 students in San Diego County have relied on free or reduced-price meals in recent years. Families struggling to afford essential nutrition have been further battered by inflation and the Covid-19 pandemic.
Casares says state and national efforts to combat hunger are a step in the right direction. Feeding San Diego is among a cadre of local hunger-relief organizations working to fill needs not yet met by government agencies—such as food for students in the evenings and weekends, and even beyond K-12 with meals help on college campuses. "There's a hard reality of families who don't have food in the pantry or in the fridge," Casares says.
Feeding San Diego Programs
Since 2007, Feeding San Diego has worked with 370 local charities, schools, faith groups, meal sites and food pantries to distribute meals to those in need, from students and veterans to people facing homelessness. Feeding San Diego provides more than 35 million meals each year. Its efforts on San Diego campuses span 14 school districts, including K-12 sites, community colleges and universities. A School Pantry Program brings fresh produce and pantry staples like beans, oats, grains and peanut butter to 40 schools countywide twice a month.
Casares says they focus on "hunger hotspots," ZIP codes where the need is greatest, spanning from Chula Vista to Escondido. Feeding San Diego provides the food, while the school staff and parent volunteers distribute the boxes from a school's parking lot or auditorium. Another Feeding San Diego initiative is the Backpack Program, which sends school kids home for the weekend with easy-to-carry bags of healthy food.
"We're looking for those kids who need support over the weekend," says Casares, explaining that teachers and school administrators help Feeding San Diego identify families who could benefit. "We do a lot of direct outreach in the community."
Food Rescue
While Feeding San Diego is most visibly a hunger-relief organization, its mission includes food "rescue." The nonprofit partners with more than 600 food donors and more than 225 farms and produce-processing facilities to redirect surplus food and ugly-but-edible fruits and vegetables from landfills.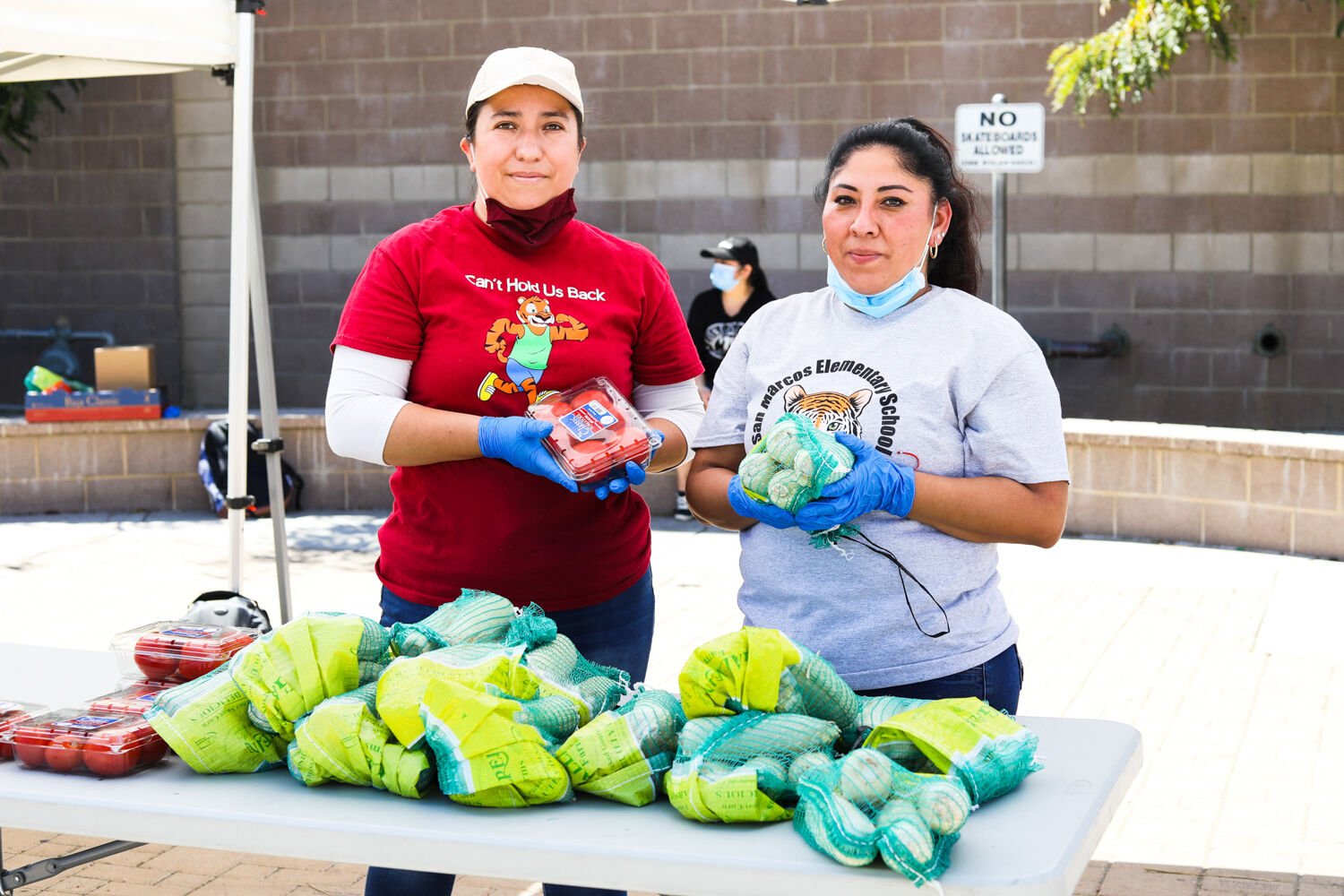 "They may not be considered 'retail ready,'" Casares says. "People don't want to pay top dollar for a dented apple. A lot of what we communicate is, 'Help us eat this food.'"
An estimated 35 percent of food produced in the U.S. goes in the trash, contributing to harmful greenhouse gasses. There's more than enough food produced in the U.S. to end hunger, Casares says, but getting that food to the people who need it is the challenge. Feeding San Diego estimates nearly 70 percent of the food it provides to the community was rescued.
Beyond rescued food, Feeding San Diego amasses food to distribute through community food drives and by purchasing food with money raised through peer-to-peer online fundraising, charitable donations and grants. Every $1 donated equals two meals, Casares says. Recurring monthly donations, even just a few dollars at a time, give the 501(c)(3) a steady funding stream. Of course, Feeding San Diego's needs aren't just monetary. Volunteers to sort and pack food are always welcome at the nonprofit's Sorrento Valley headquarters, particularly in the quieter months of January and February.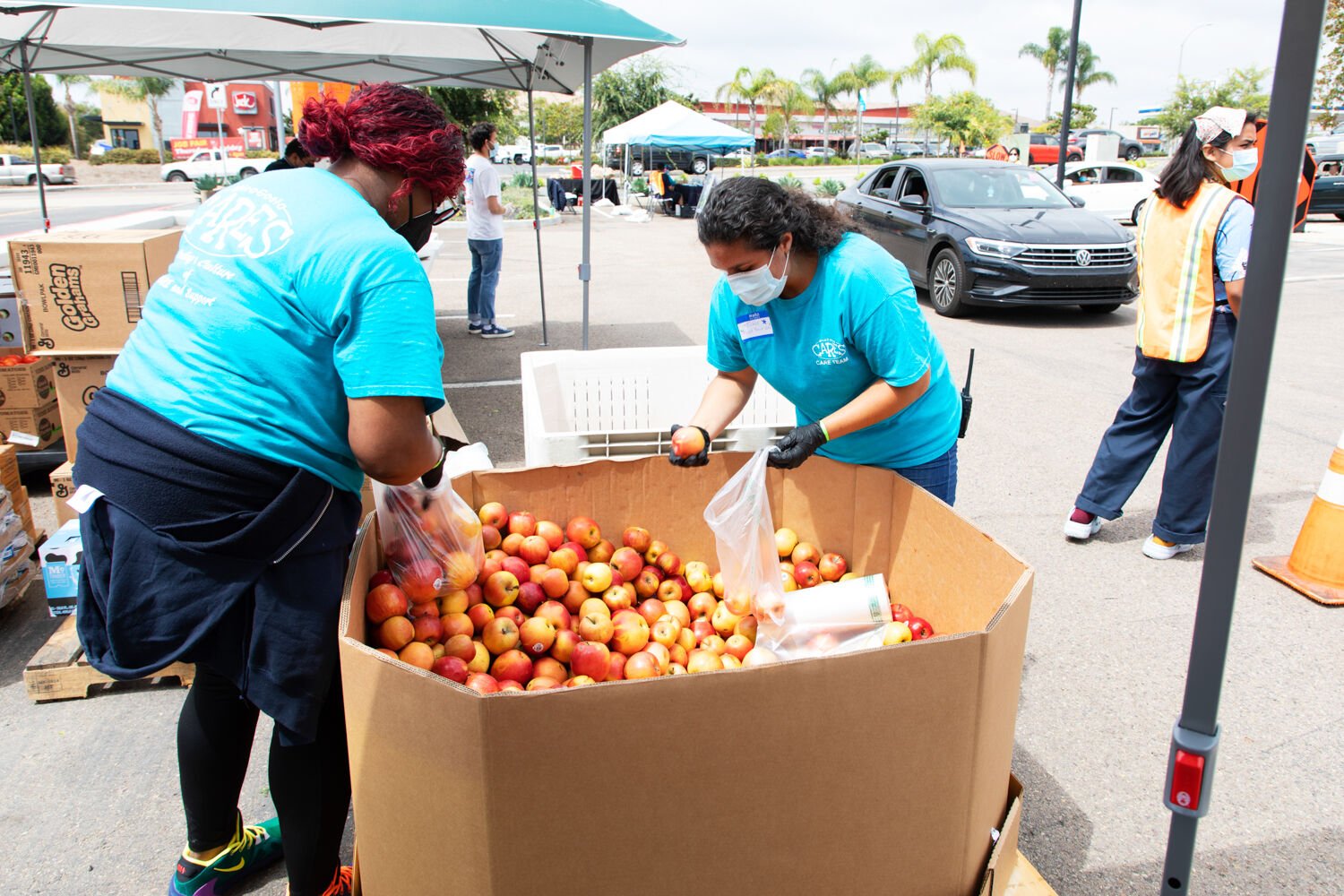 Casares says many local families are struggling to keep up with the rising costs of housing, gas and food. Some are seeking assistance for the first time. "It's a daily state of hardship," she says. Meanwhile, Feeding San Diego and other charitable organizations have seen donations decline since the pandemic's start.
"Maybe it's not at the forefront of people's minds, or they might be suffering financially themselves," she says. "We're very happy to see the topic of hunger addressed at the state and national level. We can't do it on our own."