Carmel Valley
Carmel Valley Loop
10 miles for the loop, Challenging
Dog friendly, free parking
Take this loop for the Carmel Valley views without the Torrey Pines throng. Start on Carmel Mountain Road by Interstate 5 and follow it east and north to Del Mar Mesa Road, from there to the path at Carmel Mountain Preserve. Stop there for views of the ocean and sagebrush. Plus, these wide dirt paths should bring you some space from big groups. When you're done, grab filling sandwiches, salads, and avocado bowls to go from Urban Plates (12857 El Camino Real, Del Mar).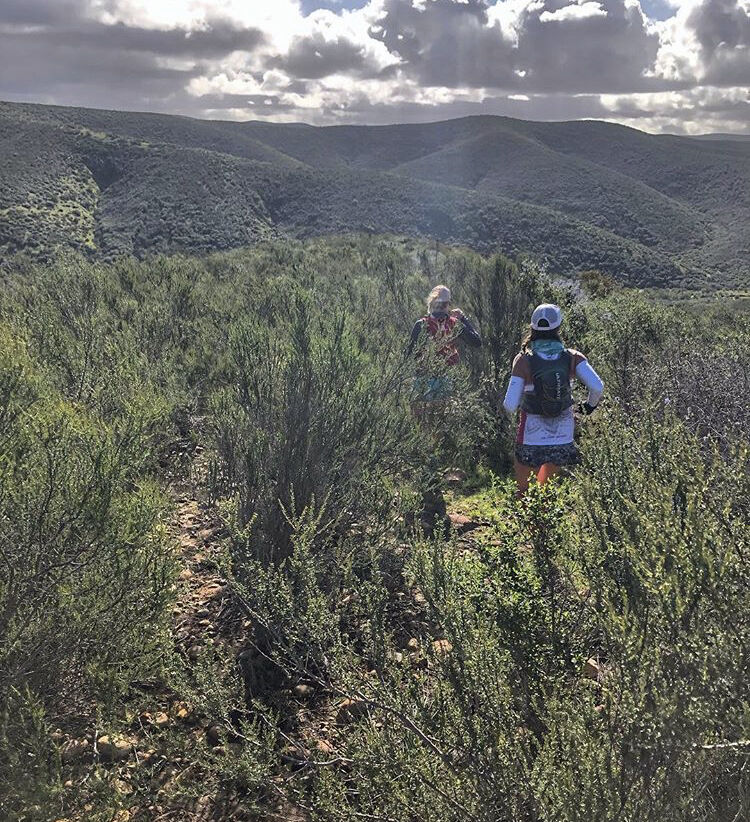 @lisa_trailsandtales / Instagram
Poway
Stonebridge Park Hike
3.5 miles out and back, Moderate
Dog friendly, free parking
Now that playgrounds are open, take the kids to play at Stonebridge Neighborhood Park in Poway and then bring them along for this short hike. Follow Stonebridge Parkway east, where you can join trails where the pavement ends if you want to extend the hike. There you can take in sweeping views of the mountains and valleys around you, with elaborate cacti to capture for your Instagram. When you're done, try some delicious sandwiches with cheeky names at Eat Your Heart Out II (12600 Stowe Drive, Suite 2, Poway).
Mission Bay
Quivira Way Run
4.1 miles out and back, Easy
Dog friendly, stroller friendly, free parking
This lesser-known path takes you right along the water but without the crowds and parking hassles. Start at the parking lot near the intersection of Sea World Drive and South Shores Parkway and follow the bike path straight toward the ocean. Along the way, you can take in the river views and cool breezes. When you reach the jetty, take a close look for the famous jetty cats who live among the rocks. When you're done, go for ahi nachos and beer flights at Stone Brewing World Bistro & Gardens (2816 Historic Decatur Road, Liberty Station).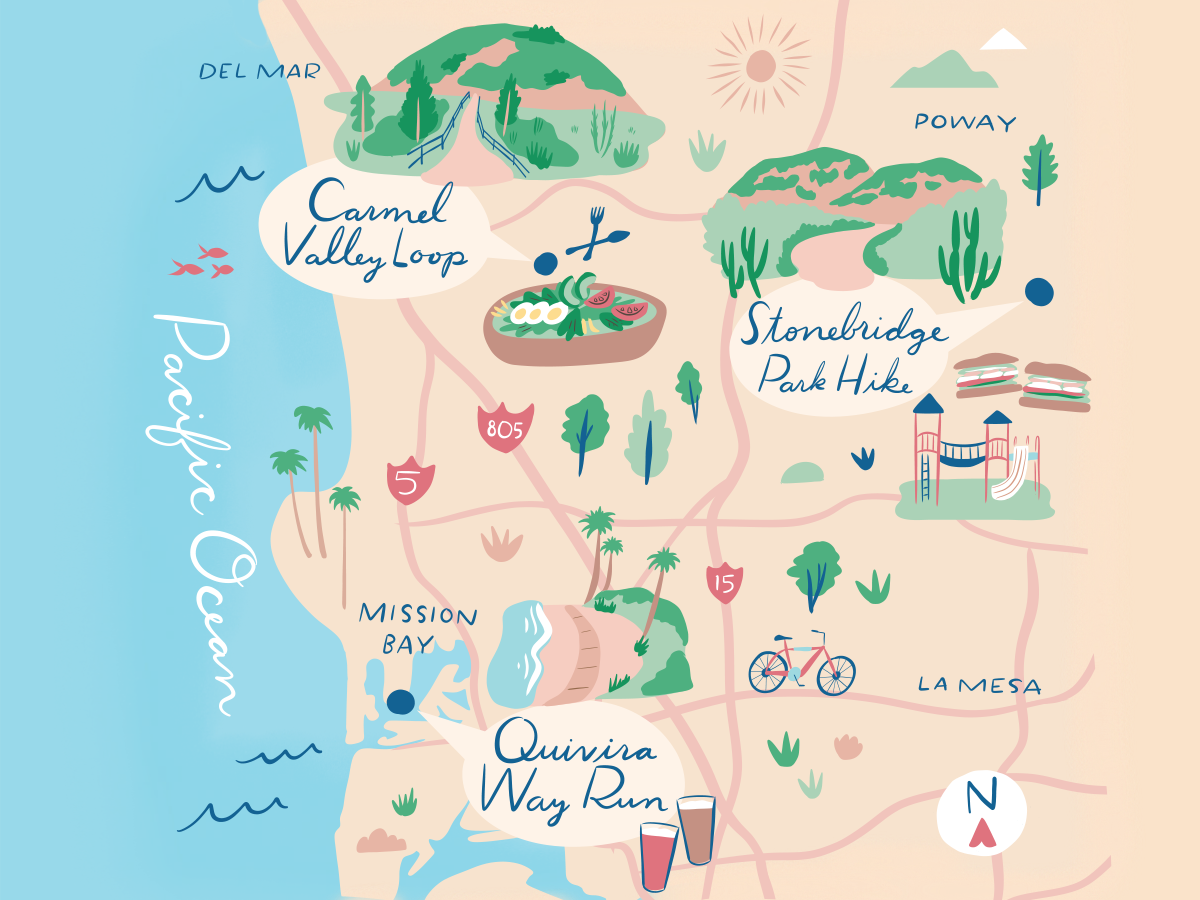 Illustration by Virginia Brown