Cardiff
La Orilla Trail
3 miles out and back, Easy
Dog friendly, free parking
Start: 16398 El Camino Real, Rancho Santa Fe
This out-and-back trail in the San Elijo Ecological Reserve is a good starter trail for beginners and kids. It has a turnaround at the St. Helena trailhead that's about three-quarters of a mile in for younger kids, or you can push to the end for a three-mile trip. Start at the La Orilla Trailhead in Rancho Santa Fe and follow it west, with options to detour along other trails. Along the way, look for birds, flowers, and even deer. After the hike, order omelets to go from Claire's on Cedros (246 North Cedros Avenue, Solana Beach).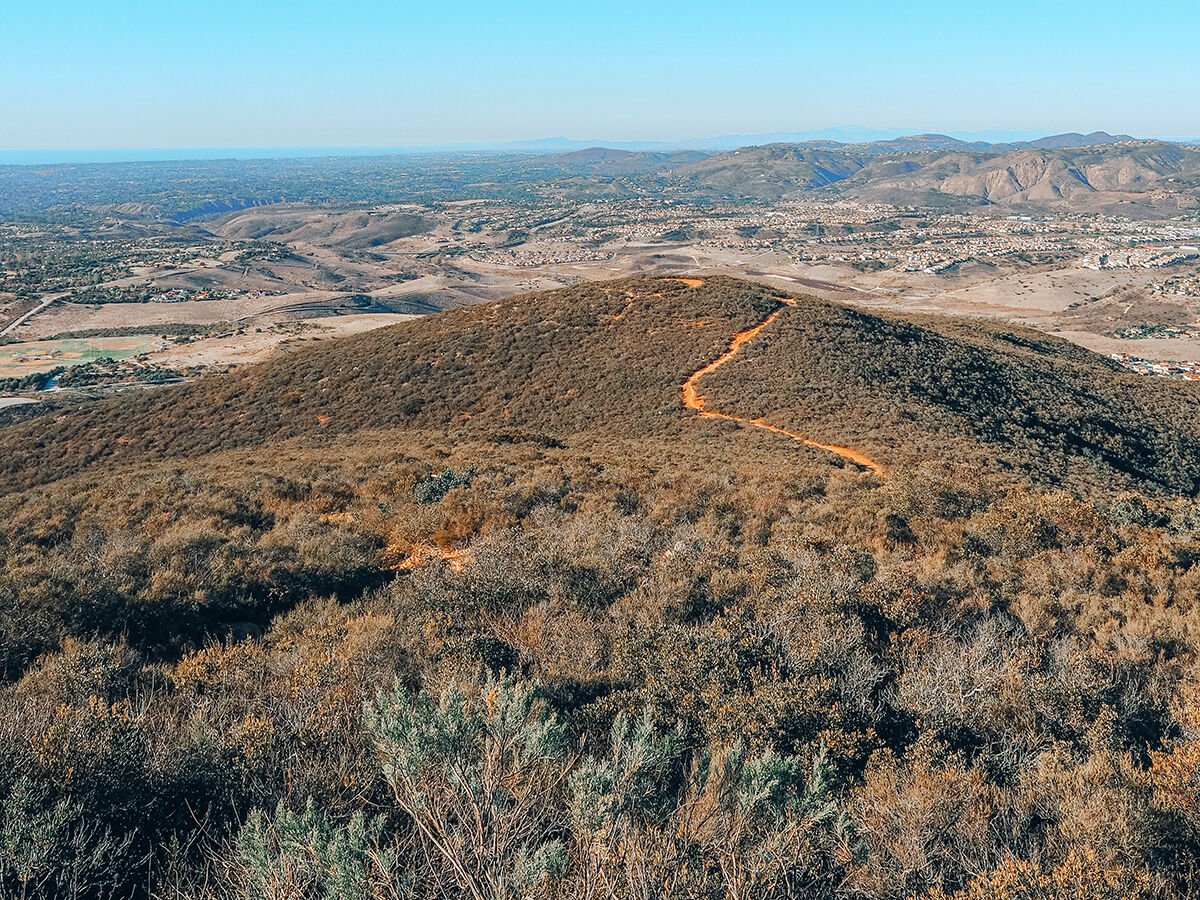 Lauren Pettigrew Pryor
Rancho Peñasquitos
Black Mountain Open Space Park
3.9 miles out and back, Moderate
Dog friendly, free parking
Start: 9711 Oviedo Way, Rancho Peñasquitos
Walk through the clouds and take in the vast open space in this area near 4S Ranch. There are several trails to explore that roam through grassy fields with wide-open views. Follow the Nighthawk Trail off Oviedo Way to reach Black Mountain Summit. At the top, you'll be treated to clouds hanging low under clear blue skies and views that reach Mexico on a clear day. To reward yourself, get coffee and pastries to go from Mostra Coffee (12045 Carmel Mountain Road, Rancho Peñasquitos) or for something more substantial, chow down at Grub Burger Bar next door.
Santee
Sycamore Canyon Run
10 miles out and back, Challenging
Dog friendly, free parking
Start: Sycamore canyon road, Santee
Explore the wild and remote trails around Sycamore Canyon, north of Santee. The area is slated for future development, but for now there are endless winding trails to trace. Start on Sycamore Canyon Road and follow the trail north, then go as far as you want. Along the way, take in the rolling hills and find solitude among the wilderness. When you're done, dig into some barbecue at Phil's BBQ (9816 Mission Gorge Road, Santee) or grab a burrito at Ferny's Mexican Grill (10320 Mission Gorge Road).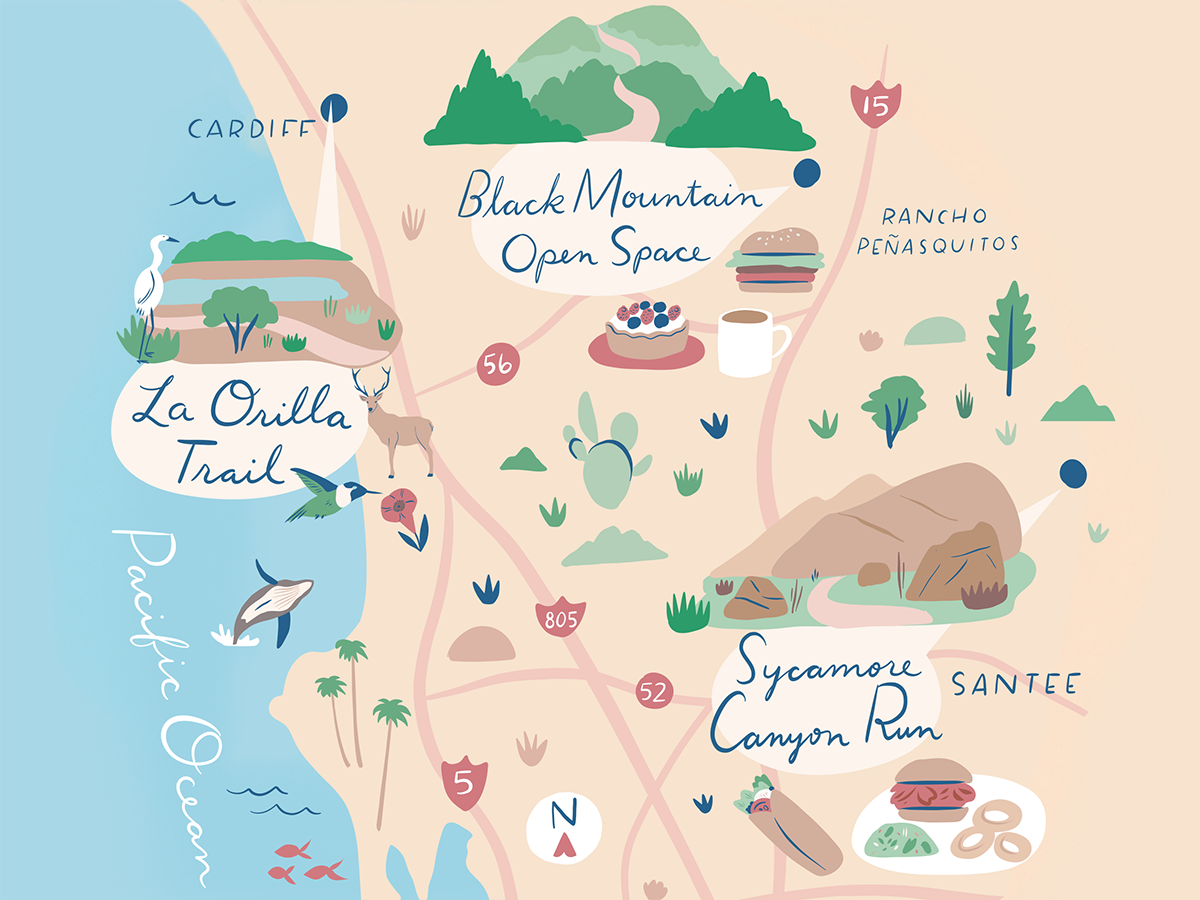 Illustration by Virginia Brown