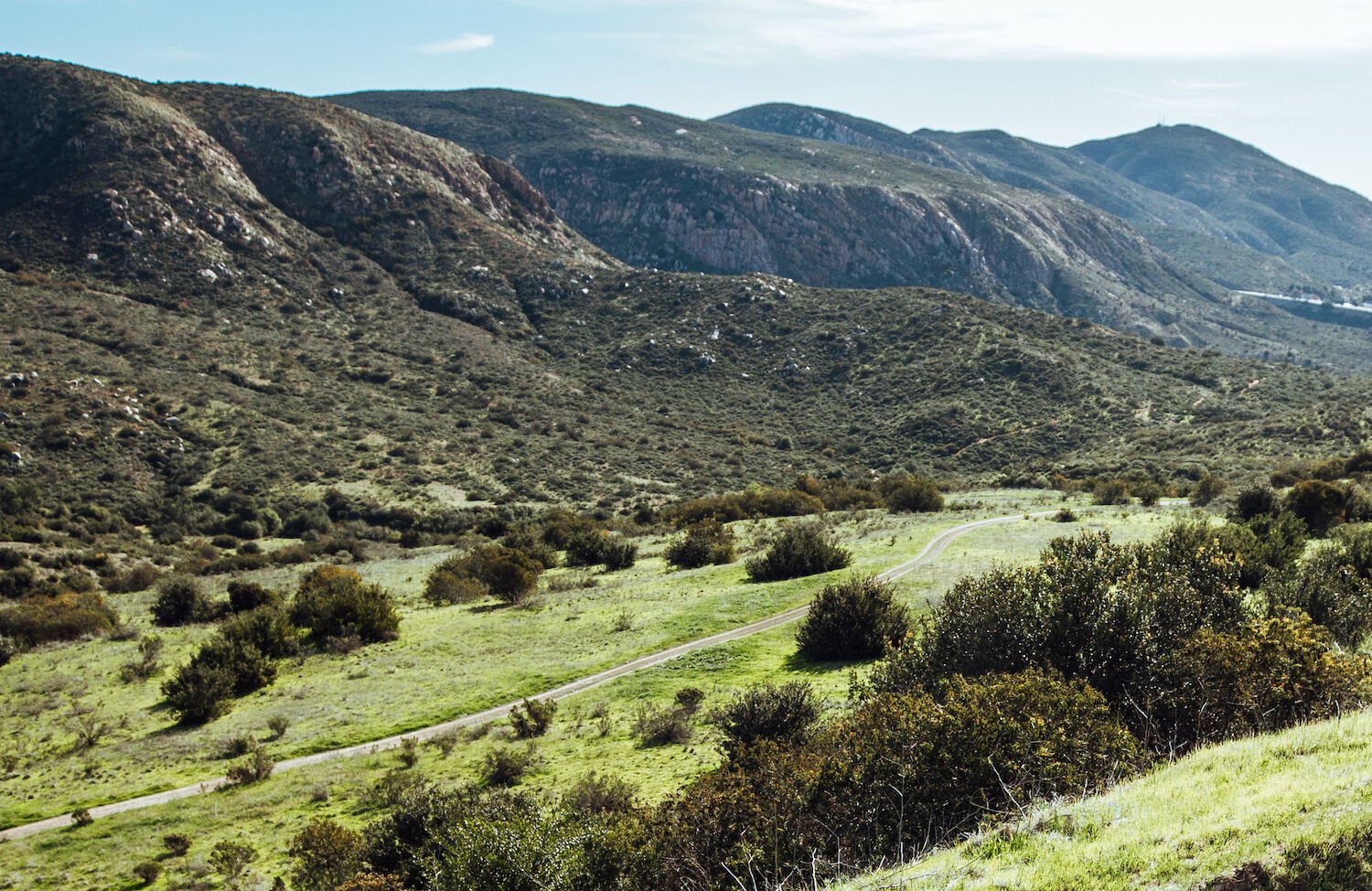 Maybe you just moved to San Diego, are just getting into hiking for the first time, or feel like it may be too difficult on your body—whatever the reason, being a new hiker in the city can feel intimidating if you're not fully prepared.
Thankfully, the city is filled with trails for every type of adventurer and the hiking community is far more approachable than, say, local surfers who don't want kooks stealing their waves…
So we put together some of our best tips for getting your feet wet along San Diego's best trails:
Starting Hikes
There are some easy hikes on well-marked trails that are great for beginners to get more comfortable with our trails, terrain and elevation (don't worry, it's not much). An obvious one is Cowles Mountain, the tallest mountain in the city of San Diego, which can be hiked in just a few hours. The trail is simple to follow, and the hikers range widely in age and fitness level.
If you want something a little less on the beaten path, you could also try Iron Mountain, which has a longer but still easy-to-follow trail. There are also great trail hikes in Balboa Park with numbered signs so you don't get lost if you're among the directionally challenged sect.
Or you can head to a reserve or park such as Torrey Pines, San Elijo, or Otay Valley and follow the trails there. Another option is to go to a lake such as Lake Murray, Lake Miramar, and Chollas Lake and walk around their perimeters.
Dos and Don'ts Of the Trail
DO bring plenty of water, a map, a phone, and some snacks so you don't get stuck without supplies. A small first aid kit is also a great idea to bring in a backpack.
Do wear appropriate clothing, such as loose and lightweight pants or shorts and a shirt, sturdy shoes (they don't have to be high tech hiking boots! Sneakers are fine!) and good socks, plus wear sunscreen and a hat.
DO stay on marked trails and park only in marked parking spots. If you have questions, you can always call a place such as Mission Trails Visitor Center for Cowles Mountain hiking, or the city of San Diego for hikes around city lakes or Balboa Park.
DO start early in the day in warm months (which can include October and November).
DO tell someone where you're going and when you expect to be back. And do say hello to fellow hikers on the trail.
DON'T bring your dog if it's going to be hot. Don't push yourself–start easy and build up to longer hikes over time.
DON'T be a trail hog–if someone is coming up behind you who's clearly faster, step to the side. Same for hikers passing in the opposite direction–hikers are generally a polite group, so be sure to follow suit and offer them a chance to pass.
And please, please, please, DON'T carry speakers on the trail–trust us, no one wants to hear the latest Drake song while enjoying the scenic views.
Resources to Get Started
AllTrails is a must when searching for your next hike. You can search trails by location, difficulty, length, elevation gain, route type and more. You can also read reviews from other hikers and get a sense of how easy or safe a hike is, and save your favorites in a folder. Plus, you can view a map that will track your route so you know if you've taken a wrong turn.
There are also several local hiking groups you can join to help you ease in, most of which can be found on MeetUp or Facebook. I personally like Take a Hike! and HIKE + BREW for being very approachable.
You can also check in at the Mission Trails Visitor Center and get a map, plus chat with an expert on what trails would be best. Two great books to check out for lots of trail options are "Afoot and Afield: San Diego County" and "Take a Hike: San Diego County."
Lastly, grab your cell, find a cozy spot and read through San Diego Magazine's Trail of the Month here to find your next route!