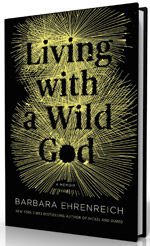 Living with a Wild God
By Barbara Ehrenreich
Celebrated activist and "veteran muckraker" Ehrenreich wrestles with questions of spirituality, religion, and science. A staunch atheist, Ehrenreich looks back at her adolescent journals and spiritual quests to figure out why they led her to a study of science.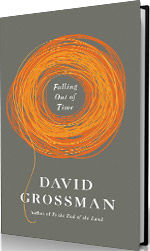 Falling Out of Time
By David Grossman
An inventive fable of parental grief from a notable Israeli author. In a small village, a man, known as Walking Man, tells his wife he will walk to find their dead son. As he paces in concentric circles, village members join him in walking stints in which they explore grief and death.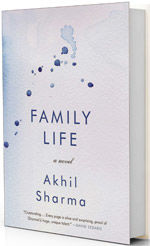 Family Life
By Akhil Sharma
Family Life is a funny, dark, heartbreaking story of an immigrant family's experience in America. Follow the Mishra family from Delhi to the U.S., where tragedy strikes. An unsentimental, powerful portrait of immigrant life from an author who has been compared to Dostoyevsky.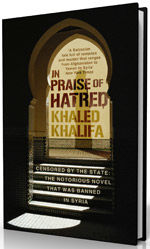 In Praise of Hatred
By Khaled Khalifa
In 1980s Syria, a sheltered young Muslim girl wakes to the violence in her country. As the ruling dictator wages a bloody campaign against the Muslim Brotherhood, she becomes increas- ingly radical. The novel is groundbreaking for its perspective on female fanaticism.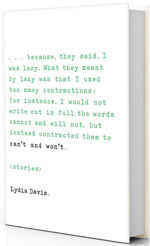 Can't and Won't
By Lydia Davis
Davis draws her inspiration from daily life. The results are witty observations in the form of poems, vignettes, thoughts, and stories from last year's winner of the prestigious Man Booker Prize. L.A. Times book critic David L. Ulin called her stories "the very definition of sharp.