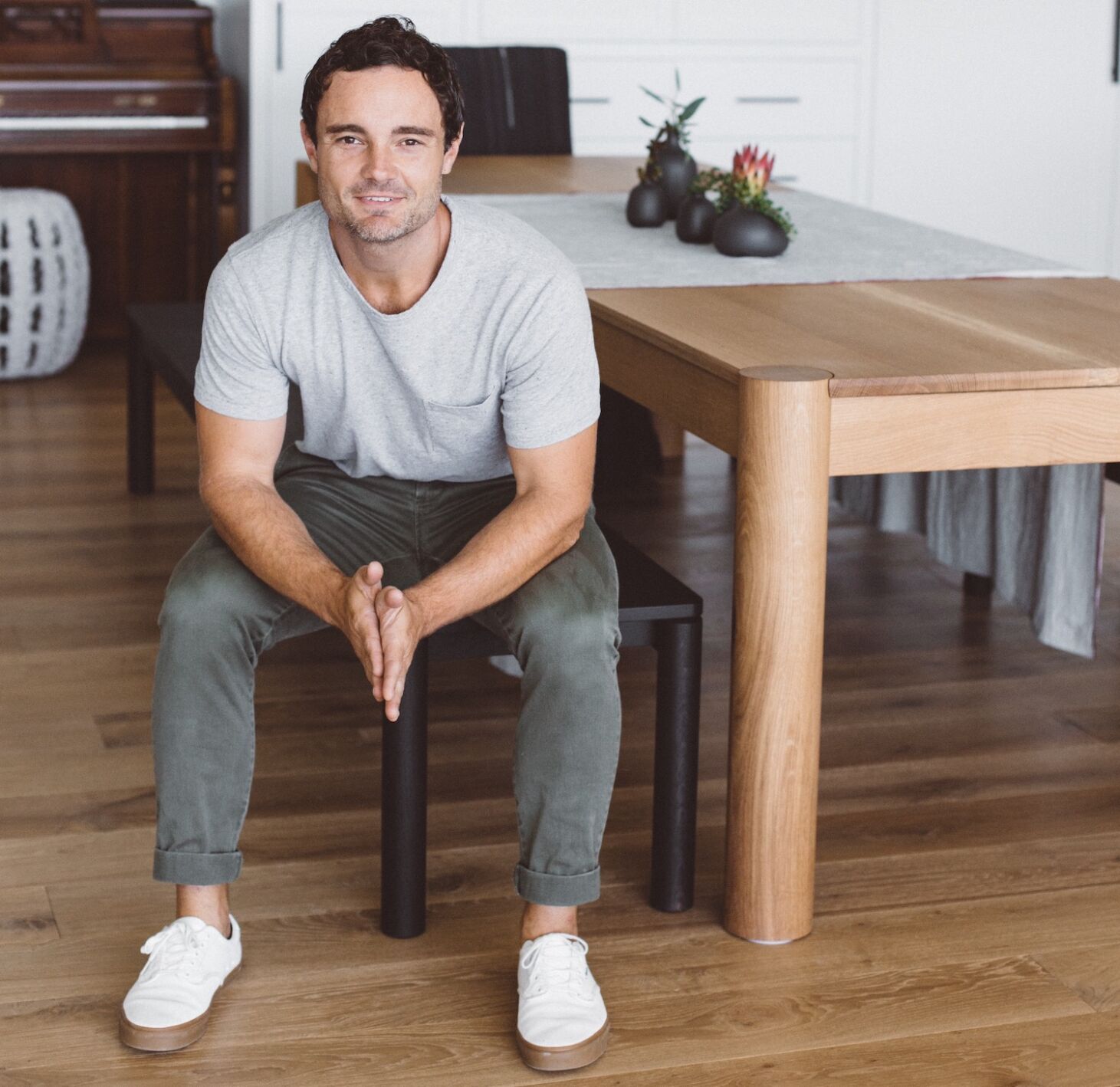 I'm originally from Houston and moved to Hawai'i in 2007. After I'd been working in a gift shop for about a year, the owner introduced me to her husband, who was a custom home builder. I worked for him as a grunt and decided I didn't want to do that, but found a love for design and furniture. I was self-taught for a while, making furniture on our patio for our home. My first piece was a small coffee table, midcentury style. But to take this from a hobby to a profession, I needed formal training—for instance, in how to make furniture without screws and wood putty. That's what brought me to Carlsbad in 2010 to attend Palomar College—that, and a love for the ocean.
I'm a big fan of Scandinavian and Japanese design. Solid wood has a presence about it that can't be duplicated. I'm also a fan of "less is more" when it comes to furniture design, that is, not trying to make up for a lack of skill with showy material. A lot of people are good at either craftsmanship or good design, but it takes time to become good at both. Part of that, for me, is learning how to spot styles that are popular and create pieces in those styles from my point of view. The most challenging are the case pieces, like a credenza. I have tight tolerances for all my joinery. I can spend four days just getting the case ready to be glued up. From there, I also fit drawers as tight as possible while still allowing for seasonal wood movement, rarely installing mechanical guides.
My workspace has been a construction zone for the past year. I signed a lease on a larger space in Carlsbad Village the week before COVID hit. Needless to say, I had to put a hold on the improvements and remodel, as well as getting our work permits. I'm hoping to have it completed for an open house by fall. When the storefront is finally open, we'll be adding quite a few houseware items, too. I can't wait to share the new retail space.