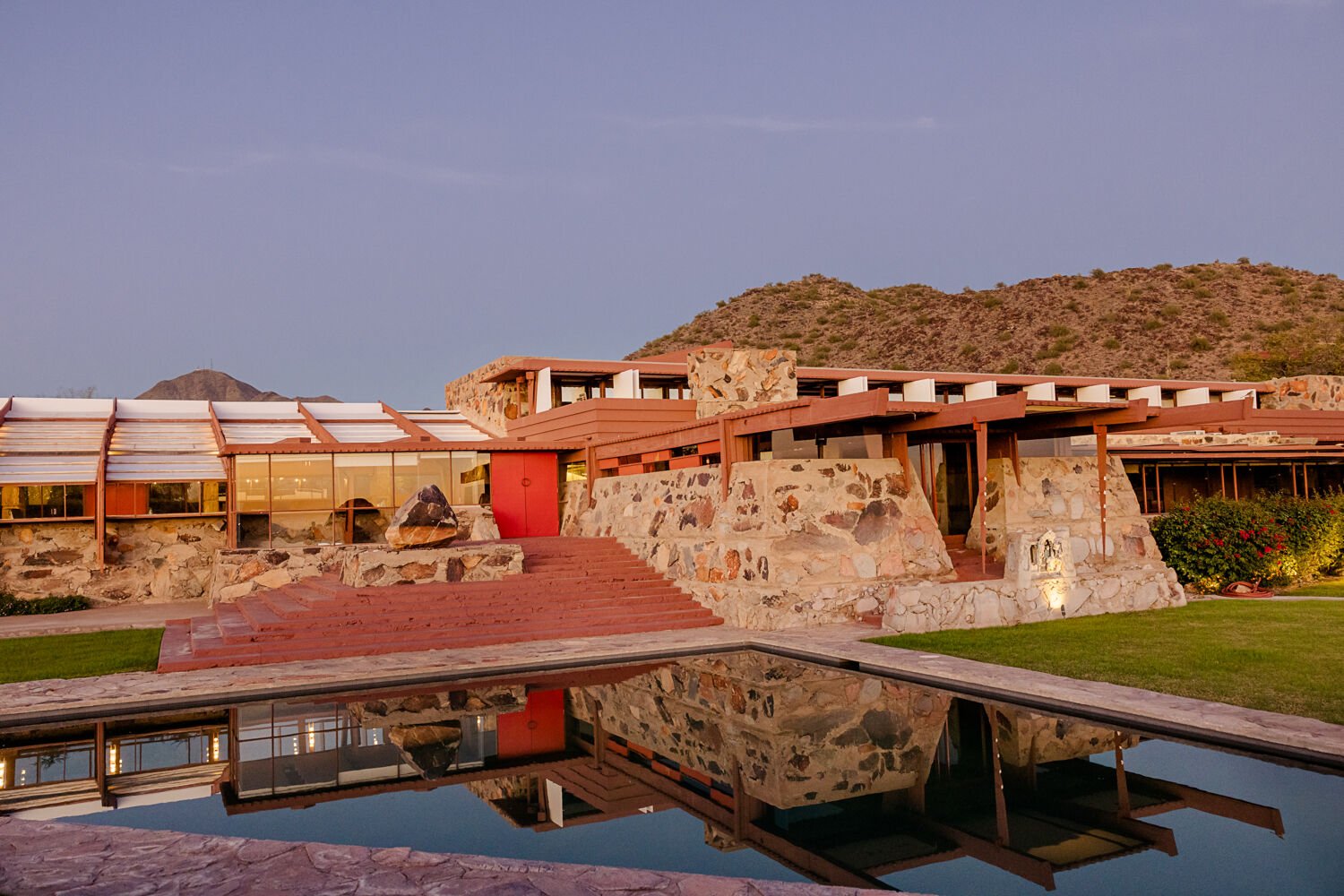 Technically a separate city from Phoenix, with which it shares a border, Scottsdale is the Valley of the Sun's slightly more Wild West outpost. It's got posh resorts, pools for days, lots of desert hiking, vintage and Southwestern boutique shopping, and world-class dining. Here's where to stay and play in the shadow of Camelback Mountain.
Do/See
Space Explore
The "desert laboratory" that Frank Lloyd Wright intended to create with Taliesin West—balancing the built and natural worlds—has achieved an apex of use. With film nights, happy hours, and wellness classes, guests can expand the tenets of organic architecture. With wine. "We want people to look at Taliesin West differently," said Alexandra Freyermuth, the manager of cultural programs at the Frank Lloyd Wright Foundation.
The home and studio of the master architect, a UNESCO World Heritage site, is enmeshed in Scottsdale's cultural fabric, with 100,000 visitors annually. This spring, a new monthly book club allows page-turners into beloved interior spaces like the Garden Room and the rarely-seen Sun Cottage while yoga and meditation are held amid serene pathways and gardens. Sunsets and Sips is the most popular event, naturally, with visitors soaking up live music and sunsets, broadening their own vision of Wright's West.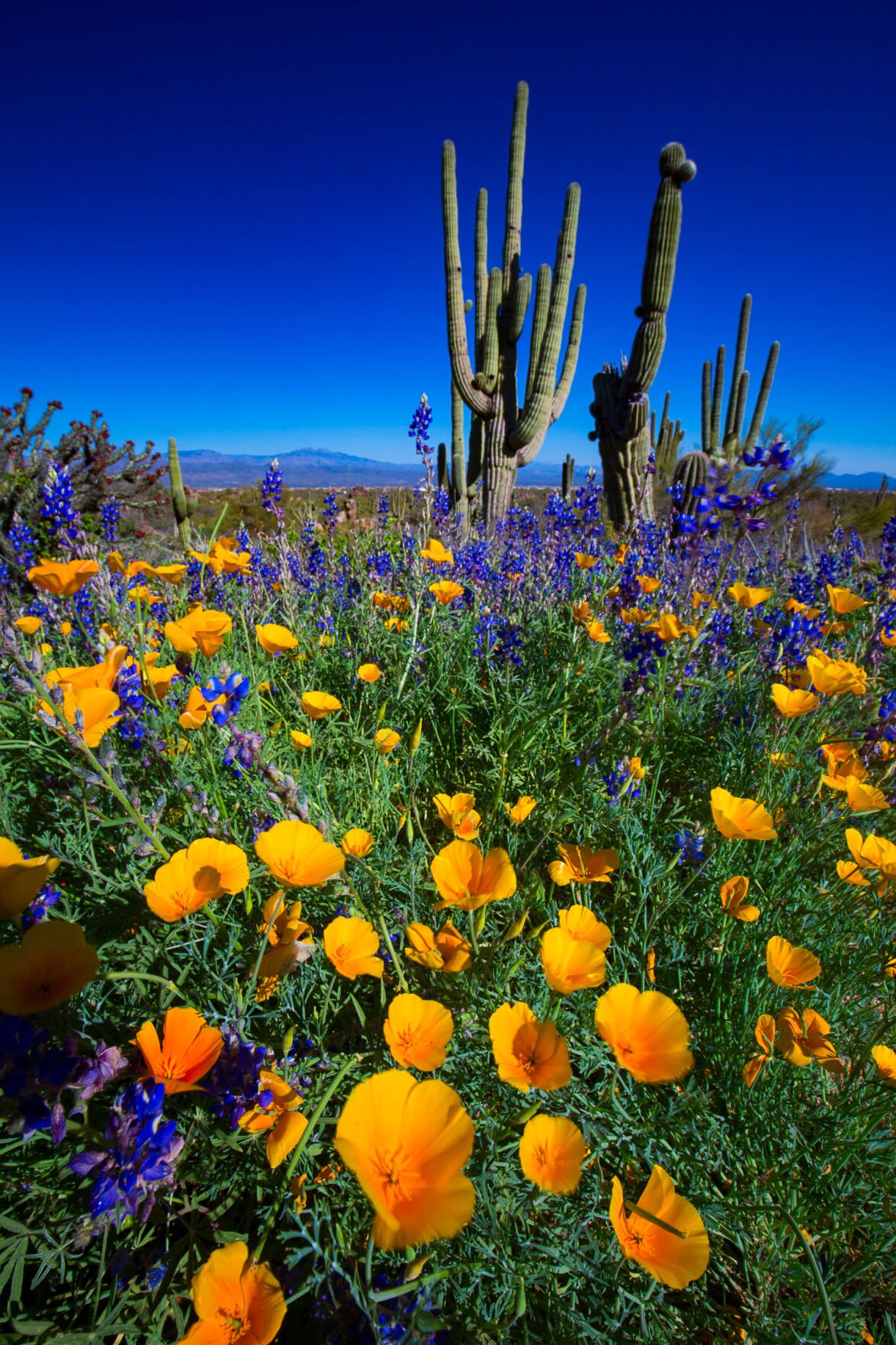 Into the Wild
Wildflower season is sweeping the West after a record winter rainfall, and Scottsdale is in full volume. Two places spring to mind. The Desert Botanical Garden boasts a vivid display along the Harriet K. Maxwell Desert Wildflower Loop. More stroll than hike, this is where one leisurely "oohs" at thousands of blooming cacti and flowers overflowing with poppies, penstemon, desert milkweed, and buzzing wildlife.
Meanwhile, McDowell Sonoran Preserve offers true grit with more than 200 miles of trails. The most reliable wildflower hotspots are Granite Mountain, Brown's Ranch Trailhead, Lost Dog Trailhead, and Tom's Thumb Trail. Tom's more challenging 5.1-mile round-trip rises to 1,000 feet in elevation, taking hikers past massive granite formations, prickly teddy bear cholla cactus, and vibrant wildflowers to its namesake summit. The panoramic sunset perch affords city views and your Instagram shot.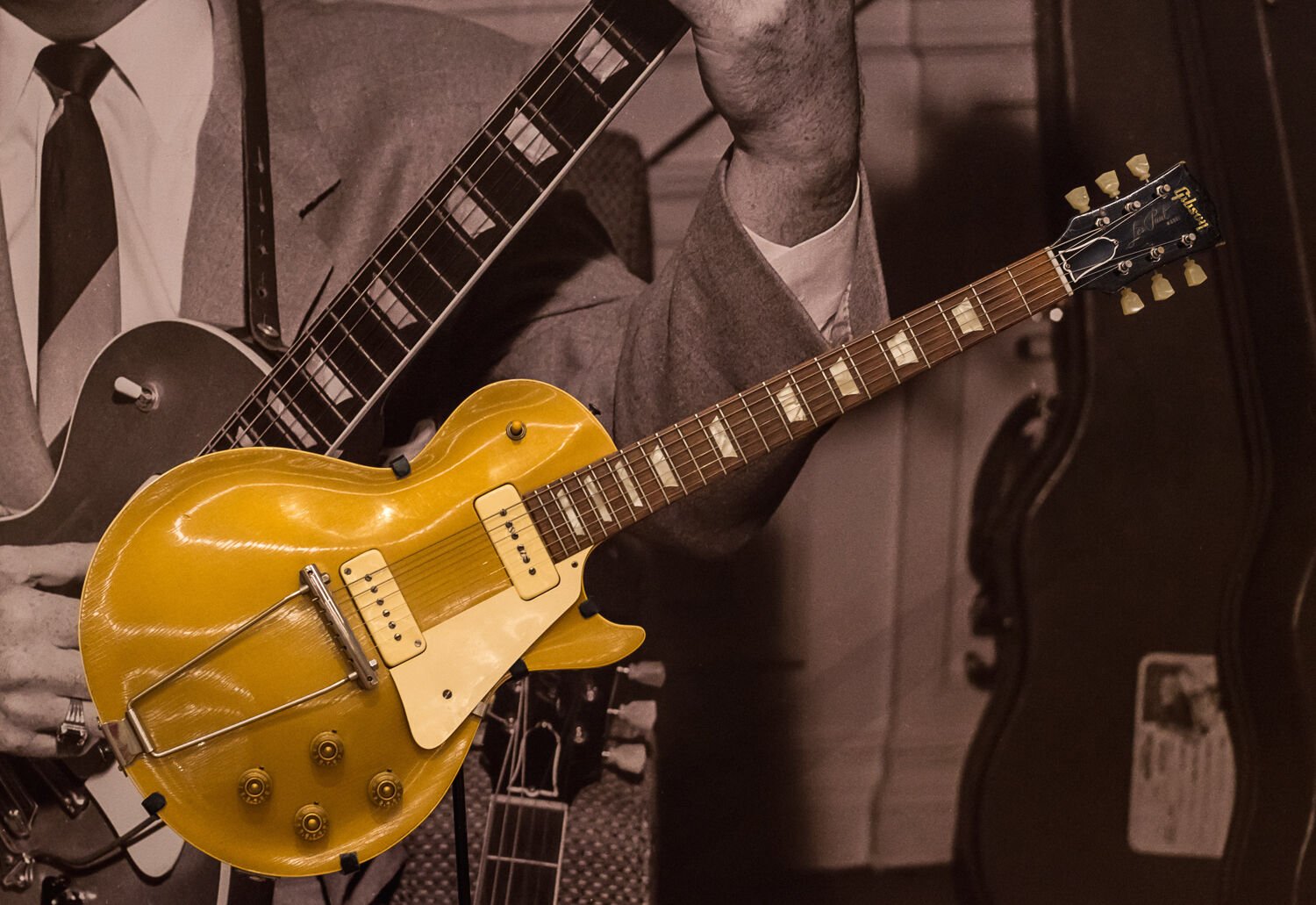 Listen Up
Jimi Hendrix's Black Widow electric guitar and the world's first ukulele have one commonality beyond strings alone: their location. The newest exhibit at the Musical Instrument Museum, "Rediscover Treasures: Legendary Musical Instruments," features 28 new acquisitions alongside some biggies. There's Black Power, Prince's bass and purple grand piano, and Brownie, Eric Clapton's famed 1956 Fender Stratocaster.
Also among the treasured 6,000 instruments: a Japanese emperor's 14th-century flute, an Erard grand piano, and an Amati violin. Sure, you can look. But listening is way better with high-tech audio and video options for guests to hear the sounds and watch them being played in their original contexts. Catch a live show in the acoustically superb 300-seat theater.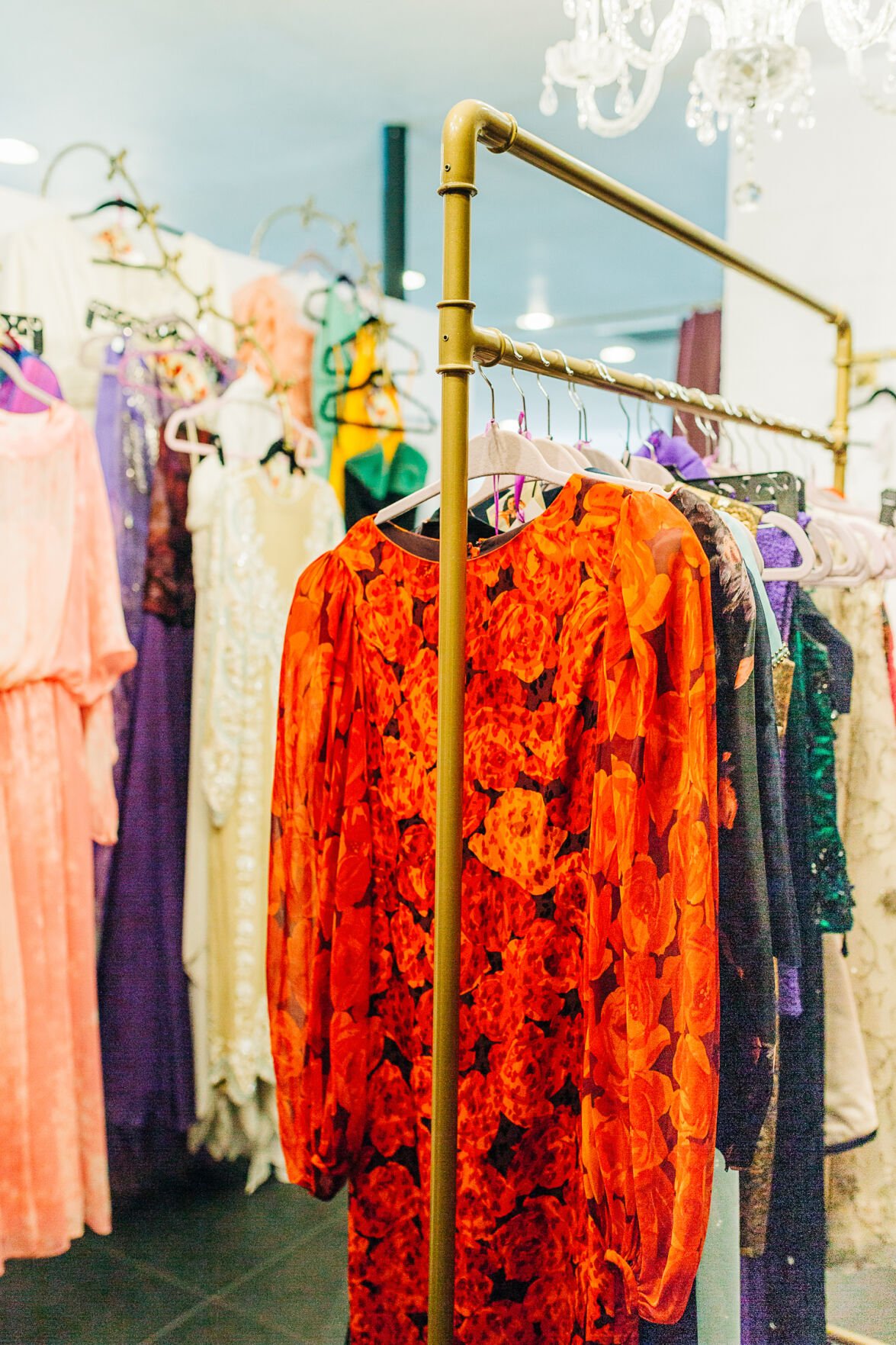 Treasure Hunting
Chunky turquoise. Fiery opals. Lots of fringe. Shoppers can load up on Western goods and jewelry in Scottsdale's shop- and gallery-filled Old Town. But if it's vintage you seek: The curation here is wildly enviable. Make an appointment to peruse Fashion by Robert Black, the Grand Poobah who has been slinging vintage to A-list stylists around the globe for a decade and counting.
From Givenchy and Ungaro to a dizzying collection of costume jewelry (and a secret room for don't-touch pieces), the store feels more art gallery than boutique. Thankfully, the knowledgeable staff is helpful when approaching the dressing room. "I love the research and the stories the pieces tell," says Black. "We believe you should start collecting with your heart, not your mind."
Designer label or not, if a piece speaks to you, Black's advice—bring it home. There's little chance of finding another. Meanwhile, Y2K and streetwear are covered by the newest kid on the block, Change Clothes, featuring hard-to-find sneakers from Nike, Ice Cream, and Adidas alongside a curated selection of streetwear brands like Bape, Chrome Hearts, Palace, and Supreme. There's also Gen Z "vintage" items like moto jackets, Coogie sweaters, and the next big thing rotating back in style.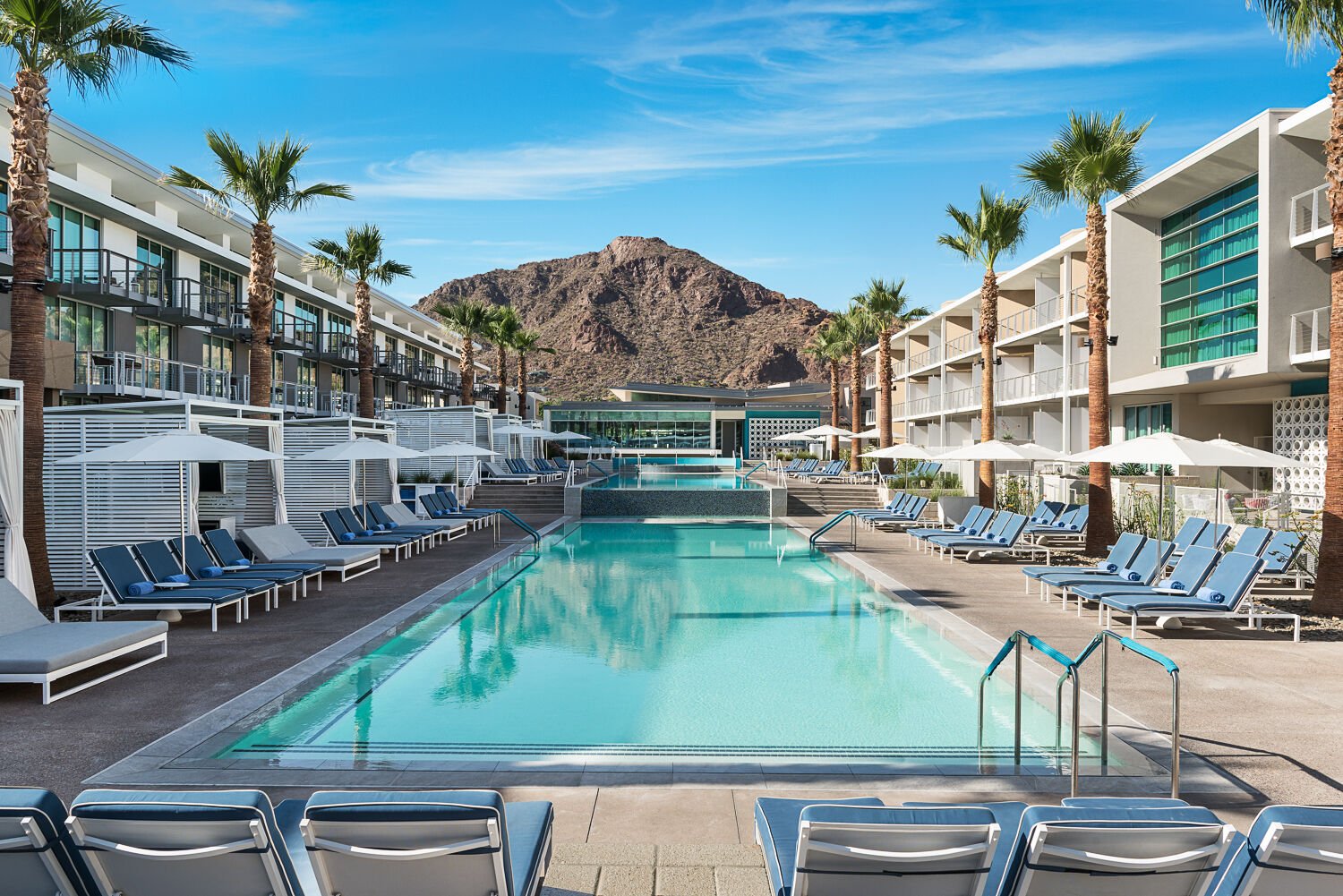 Stay
Paradise Found
Paradise Valley is a ruggedly beautiful landscape where the hotels are refined enough for Beyoncé and Jay-Z to honeymoon. Back in the day, Mountain Shadows upgraded the era's elite guests like Bob Hope and Lucille Ball.
Ensconced in floor-to-ceiling glass, this luxury resort recaptures the glamor and playfulness of its midcentury Hollywood heritage through a modern lens. Design elements achieve the greatness of its Paradise Valley setting with butterfly roofs and an abundance of outdoor spaces to bask in the dramatic panorama during golden hour.
With high ceilings and sleek décor, the rooms feel closer to urban lofts than Sonoran suites. The signature restaurant, Hearth '61, is a destination thanks to top culinary talent Chef Yulissa Acostathe crafting new Americana fare. A lobby gallery features rotating exhibits while outdoor pursuits archive their own high art status. There's an 18-hole golf course, two 75-foot pools connected by waterfall features, and countless perches to wish on a star for late check-out.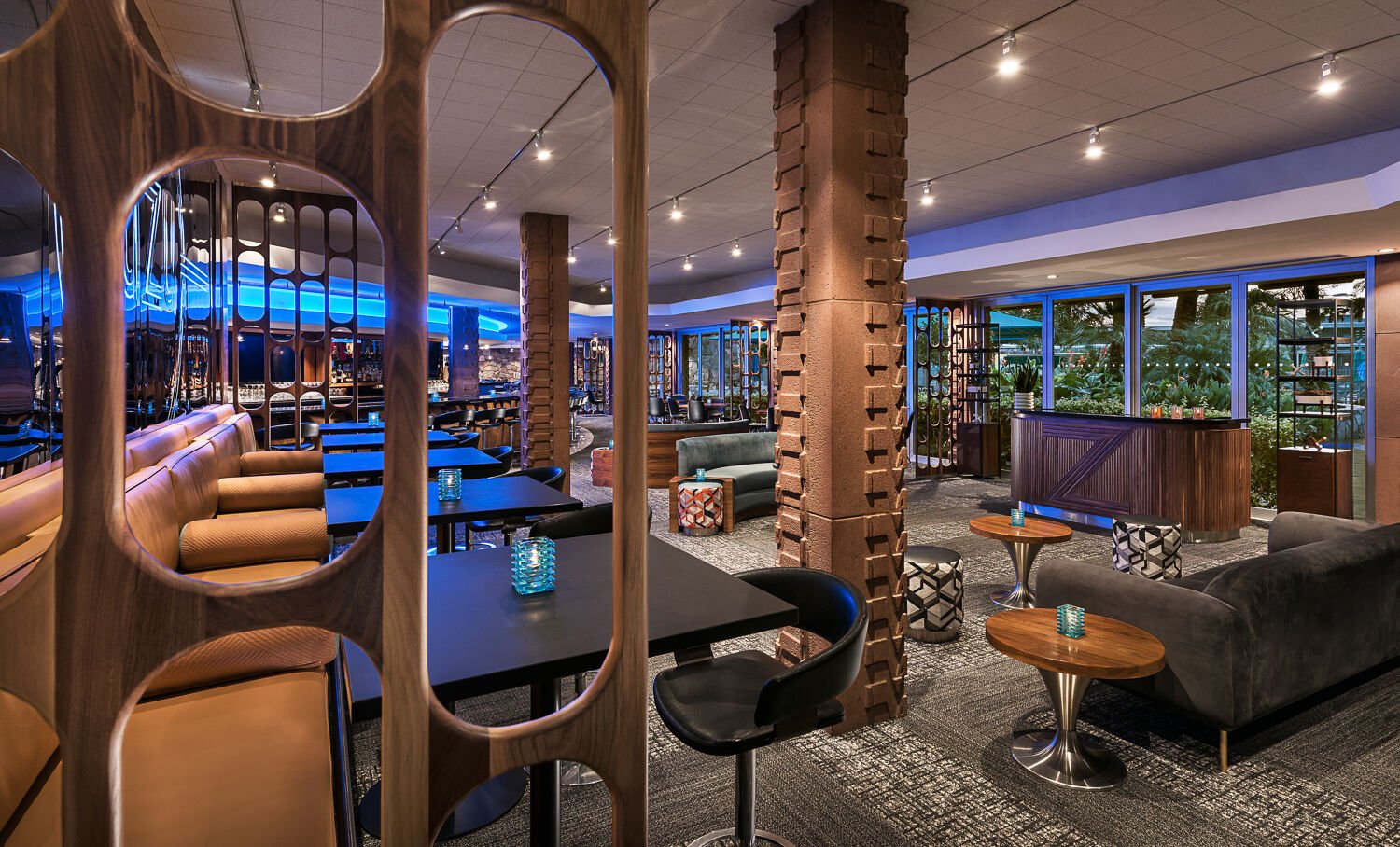 Center of Attraction
Honestly, we'd be happy just to hang out in the lobby all day. Since 1956, Hotel Valley Ho has been the center of downtown's action, laying the groundwork for the buzz surrounding it. Nostalgia runs deep at the property. The vision of architect Edward L. Varney, an acolyte of Frank Lloyd Wright, has been restored to reflect an urban resort that feels like a dreamland of architecture, landscape, historic Hollywood, and convivial luxury.
Varney developed a curving, concrete porte-cochère that opens onto a brilliant lobby space and configured the hotel around a central courtyard and pool. As such, the resort unfolds organically to a buzzy bar, airy patios, and ZuZu Lounge, the hotel's indoor-outdoor dining hub.
The interiors of the hotel's 241 rooms and suites retain the midcentury atmosphere, mixing poppy 1950s styles with contemporary furniture and terrazzo tile. Luxury suites are finely appointed with modern amenities and sprawling balconies that open to the din of downtown. Architecture buffs: Book the hotel's Magical History Tour, an exploration of its legendary design and Hollywood lore led by local expert and hotel historian Ace Bailey.