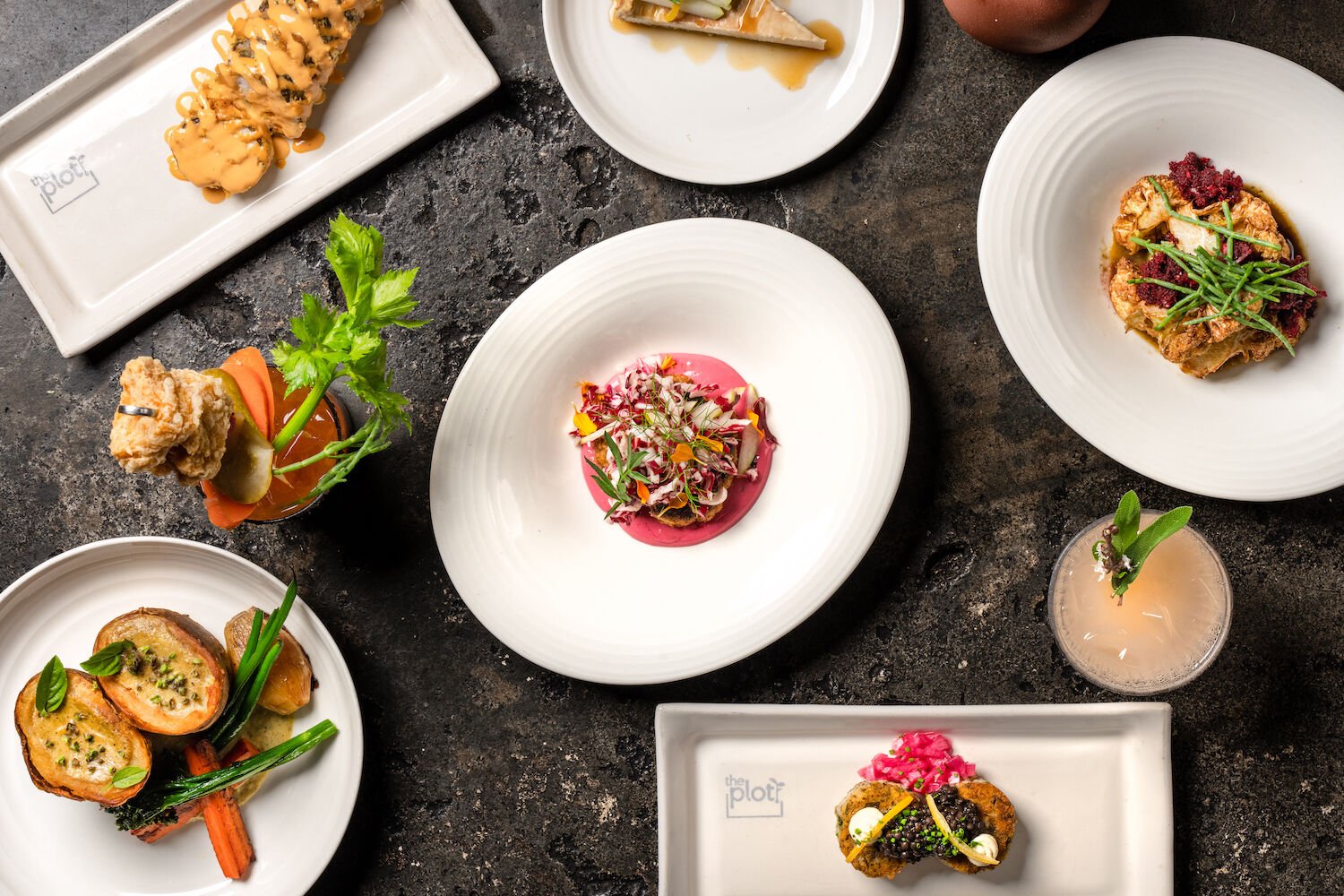 Photo Credit: James Tran
The Plot is a restaurant, sure. But sitting here staring at the on-site garden, reading menu items like "lentil caviar" and "kale stem marrow," and listening to servers describe dishes with the words "pulp" and "spent" and "regenerative"—it feels more like a working model for the future of food.
Chef Davin Waite and his wife/partner Jessica Waite launched The Plot in January 2020 (yikes, timing). Their goal: to go beyond sustainability and become a regenerative business, not just minimizing impact, but actively rebuilding the loam and air and sky and environment. There's still much work to do (convincing vendors to reduce packaging, a more robust municipal composting system, etc.). So for now, they're sourcing ingredients from mostly regenerative local farms (regenerative farms forego fertilizers and pesticides in lieu of tactics like biodiversity and compositing, doing everything they can to build super-soil through natural processes, and sequestering carbon into the soil rather than in our atmosphere), and subsidizing with plants from their on-site garden.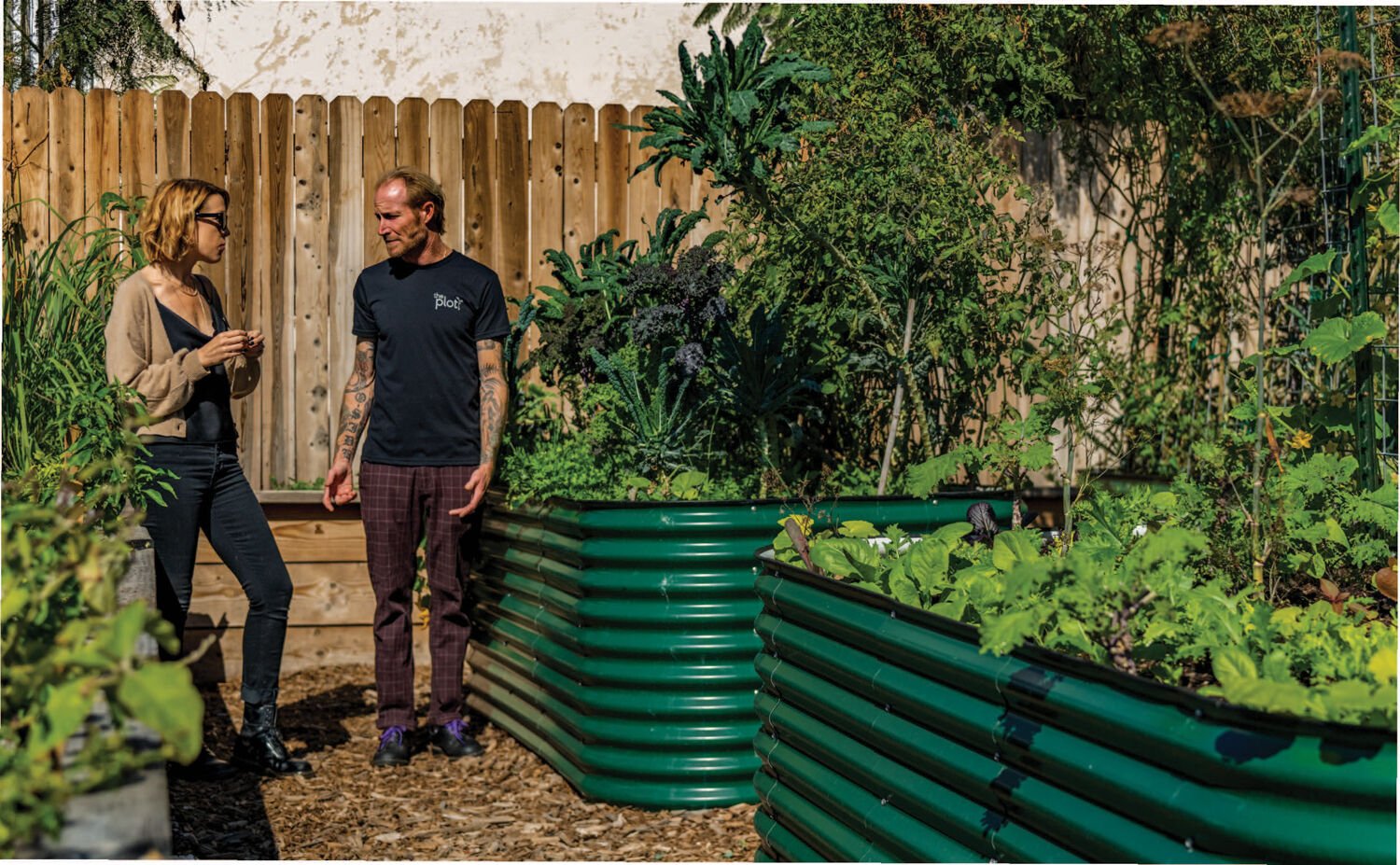 Photo Credit: James Tran
The list of The Plot's Earth-first practices is astounding and requires a biblical scroll, but Jessica Waite says they divert 100 percent of waste from landfills. Nothing ends up in the trash, and much less than one percent of food product they bring in-house is discarded (industry standard is four to 10 percent). Other measures include: making all meat substitutes in house (avoiding monocrops); leftover rice is sent to local refinery, Kismet, which turns it into rice syrup for salad dressings; tofu whey becomes caramel; pulp from stock is dried into powder for their mac & chorizö; mushroom scraps are dried and smoked to create the desirable "funk" of their house-made cheese; beet scraps become ketchup; to-go boxes are compostable.
Plant-based food is gaining steam for a few pretty simple reasons, including: health (overeating steak is more harmful than overeating squash), because Billie Eilish did it, and because the ecological future of our planet has never been so dicey and eating plants is the most sustainable way to eat (plants require less resources than animals). Plant-based eating has always been a noble idea. Its problem was that it was largely a flavorless jumble of almost-food that treated your mouth the same way 1980s college freshman treated a can of Coors Light, shotgunning the joy out of your pleasure center. Those days are over. Now plant-based food is good to excellent.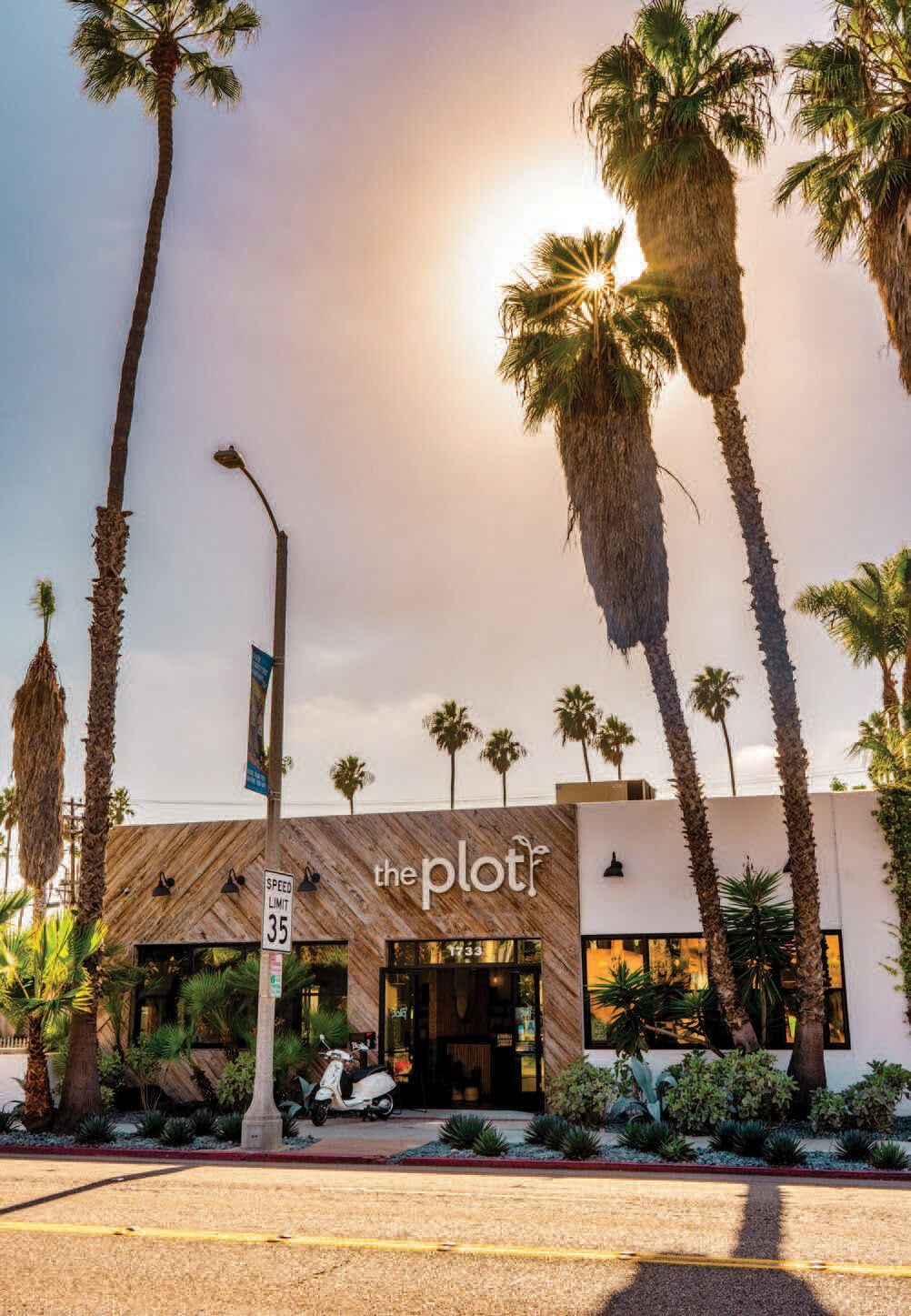 Photo Credit: James Tran
And there is some excellence at The Plot. Their ceviche replaces raw fish with chayote squash that has been pickled in citrus, with a touch of seaweed added for the sushi mimicking. It's tart, crunchy, almost an aguachile. A very simple kale salad is excellent due to the dressing, an almost effervescently delicious mix of the rice syrup and orange peels. Cäviar and potato cake is beluga lentil caviar flavored with konbu, but the star is that cashew creme fraiche with pickled onions and preserved lemon. They do sushi rolls, and the one to order is the Chronic—spicy tüna made of chickpeas, cräb of lion's mane, avocado, and a tofu-based aioli affectionately called "yum yum sauce." It's saucy, like starter sushi, but good.
In the running for the best thing I eat is the cräb cake, made with lion's mane mushrooms from local company, Mindful Mushrooms—the stringy texture mimicking crabmeat, seasoned with Old Bay, kumbu, and seawater with a Catalina dressing made from brine left over from their beet pastrami. But tops is the roasted cauliflower, made with a faux fish sauce (konbu, mushroom powder, salt, chiles, garlic, ginger, lime, and sweetness). Phenomenal.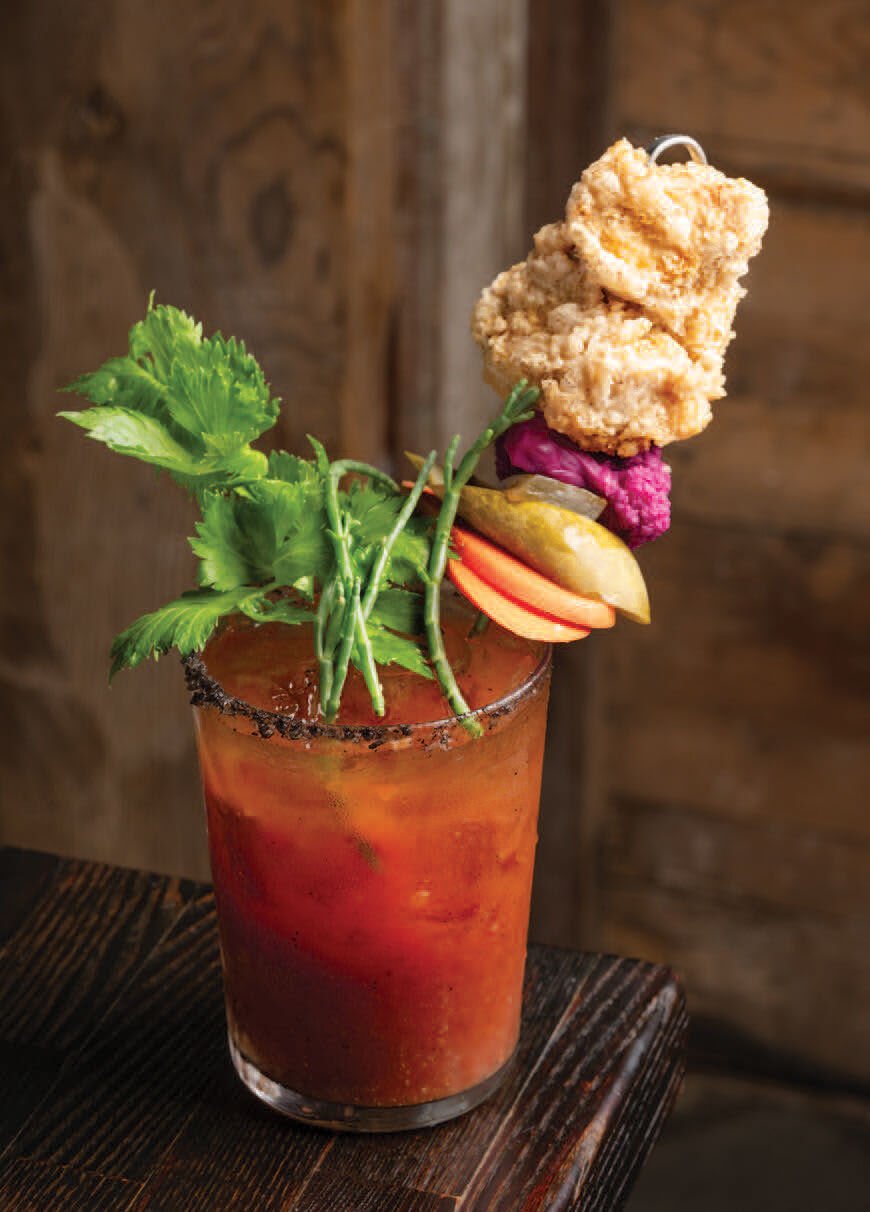 Photo Credit: James Tran
The Plot goes awry in some dishes that lather the sauce (plant-based cooking often does, to make up for the lack of fat in plants as compared to, say, a ribeye), lean too sweet, or haven't counter-balanced the mushy texture that is a challenge in plant-based cooking (anyone who ate early veggie burgers know the anti-texture I speak of). A shepherd's pie filling is made with lentils and wild rice, but the "stew" portion is too deep, too rich, and the demiglace just adds to it, bullying any flavor nuance from the individual ingredients. The interior of the takoyaki hush puppies are a bit too creamy, almost the same texture as the accompanying yum yum sauce. And the Okinawan sweet potato gnocchi with the sweetness of a carrot puree is too sweet.
Chefs and restaurants used to be stewards of local environments, so close to the food they serve (oftentimes grown out back) that they were ambassadors for ecology. Through technology and science and freezer advancements, we got away from that. The Plot is one of many restaurants bringing us back. And there are enough hits here that, even if you ignore the halo they've earned, you can just have a very good meal.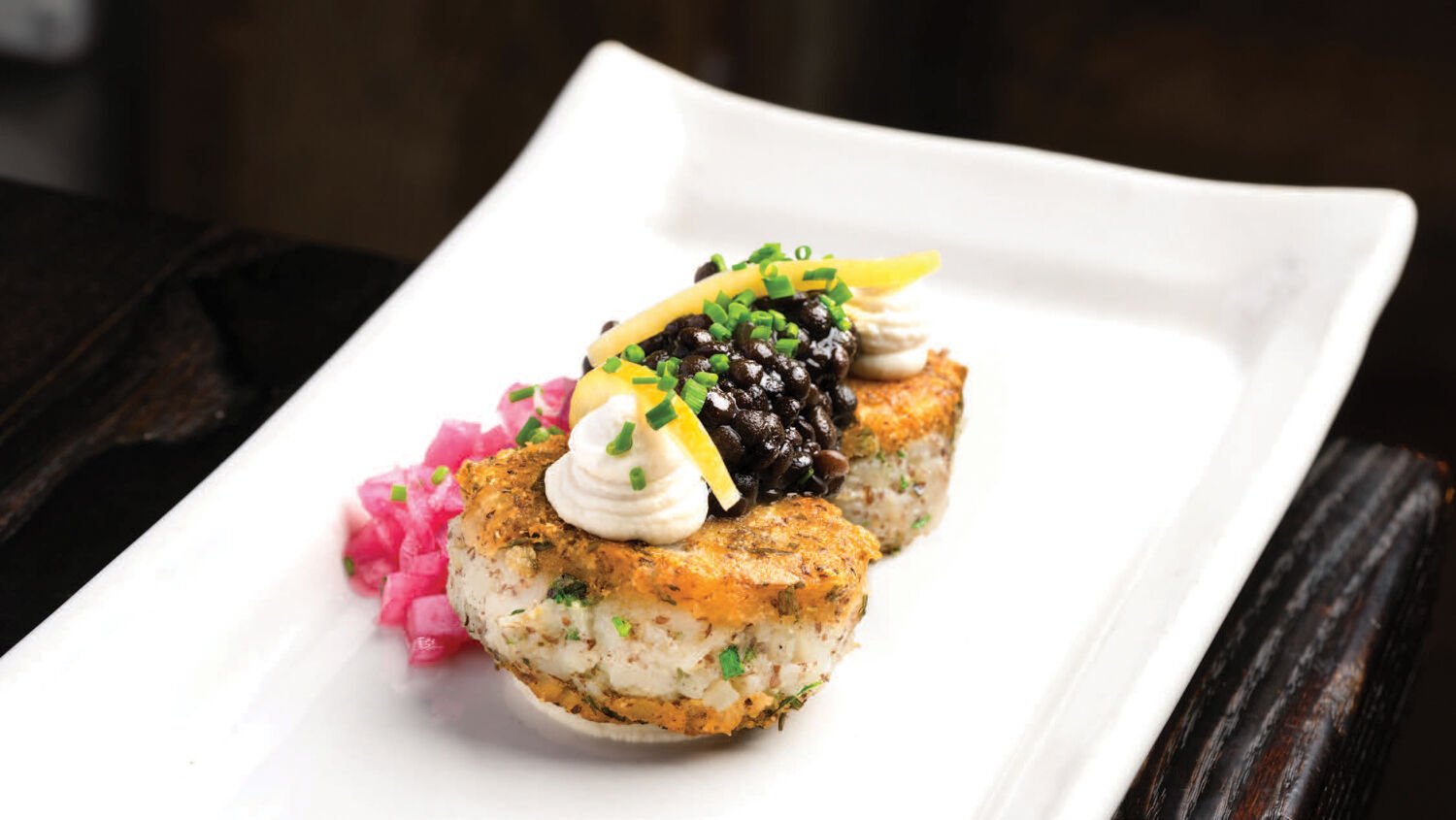 Photo Credit: James Tran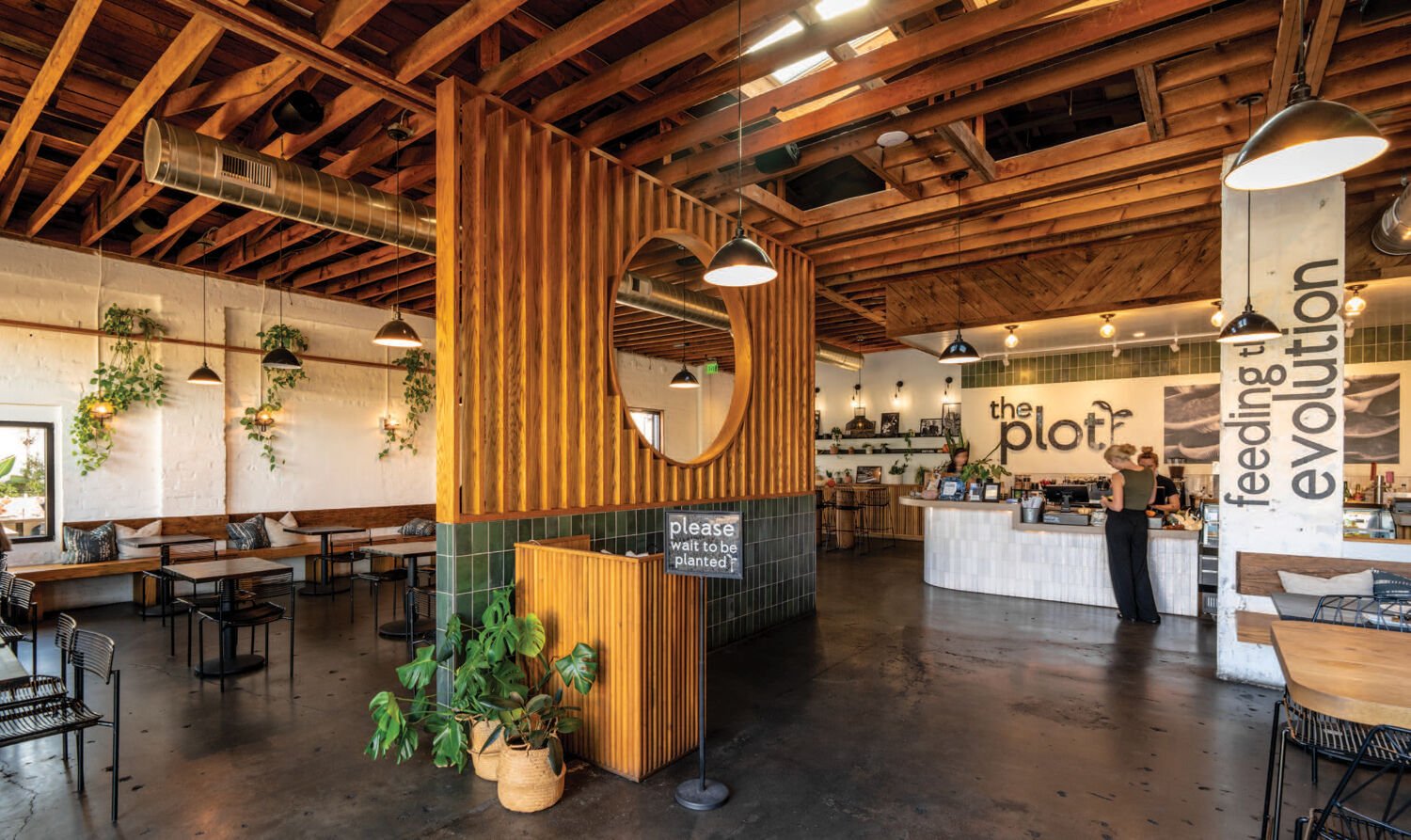 Photo Credit: James Tran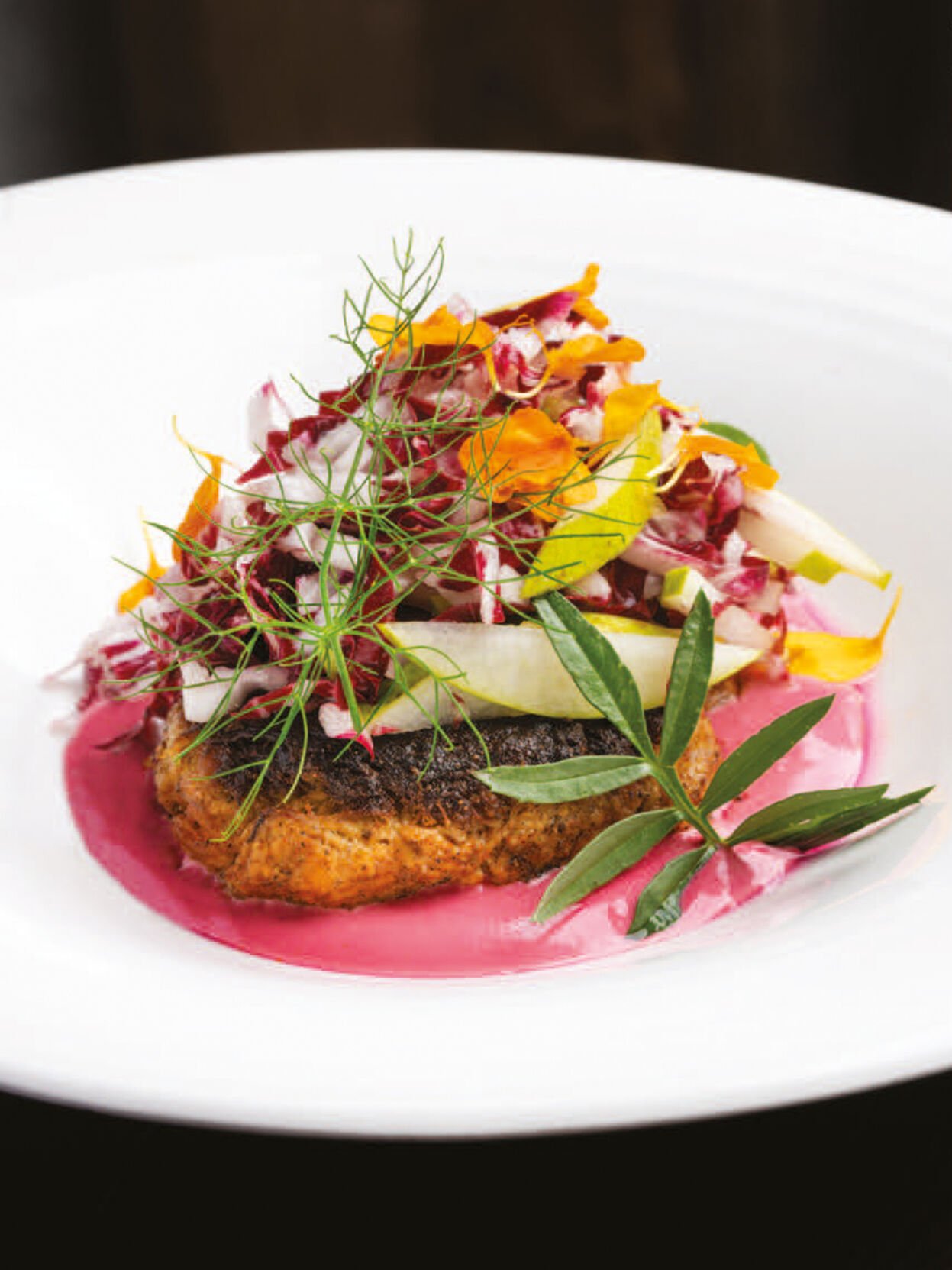 Photo Credit: James Tran
Editor's Note: This review was featured in our December 2022 issue. Since publication, the chef at The Plot has moved on.