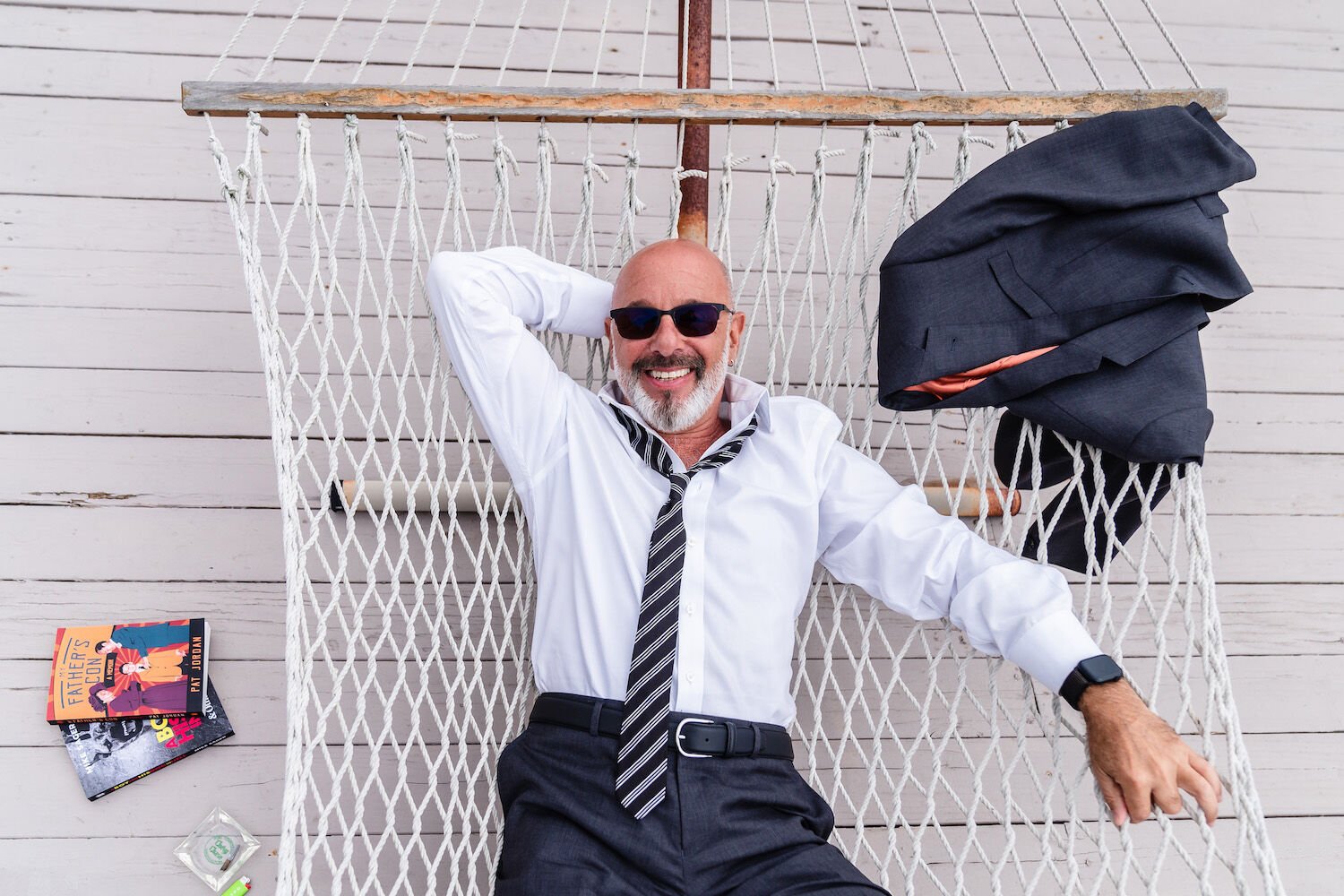 Photo Credit: Ariana Drehsler
"You should call this piece 'The Not So Lonely Hedonist,'" says journalist, author, and independent book publisher Mike Sager as we look at the ocean from his home in Bird Rock. He's referring to the title of one of his essay compilations, The Lonely Hedonist.
It's filled with stories about other people, but the title is an apt description of Mike. If anyone else in the world tried to tell me how to title my piece, I'd have bristled. But one of the quirks of writers writing about writers (also why we typically avoid it) is that it becomes a collaborative process.
Collaboration is something the now-publisher knows well. Though if someone asked him, he'd say he's been going it alone for years. He moved to La Jolla in 1997 from Washington D.C., where he began his storied journalism career in 1978 at The Washington Post.
"I was a rogue hire," he says, downplaying his success, per usual. Sager was just the copy boy who freelanced on the side, but after 11 months, he broke a story on abuses in the Department of Agriculture and, instantly, famed editor Bob Woodward promoted him.
What followed is a long, still-active career writing for titles like Rolling Stone, Esquire, where he's been a contributing editor for 20 years, and many others, including this magazine. At Rolling Stone, Sager was the rag's contributing editor who wrote about drugs and getting paid actual American dollars to smoke crack with Rick James, among other anecdotes. But he also ghost-wrote for Hunter S. Thompson when the gonzo wordsmith was too inebriated to file copy on his own.
Sager's since become one of history's best chroniclers of people—often the world's most interesting people. He has an uncanny ability to pick up on the quirky things they do, identifying the fascinating contradictions they inhabit that make them both relatable and also utterly foreign. To that point, it's no wonder he's especially drawn to writing about celebrities, sports, and various drug cultures.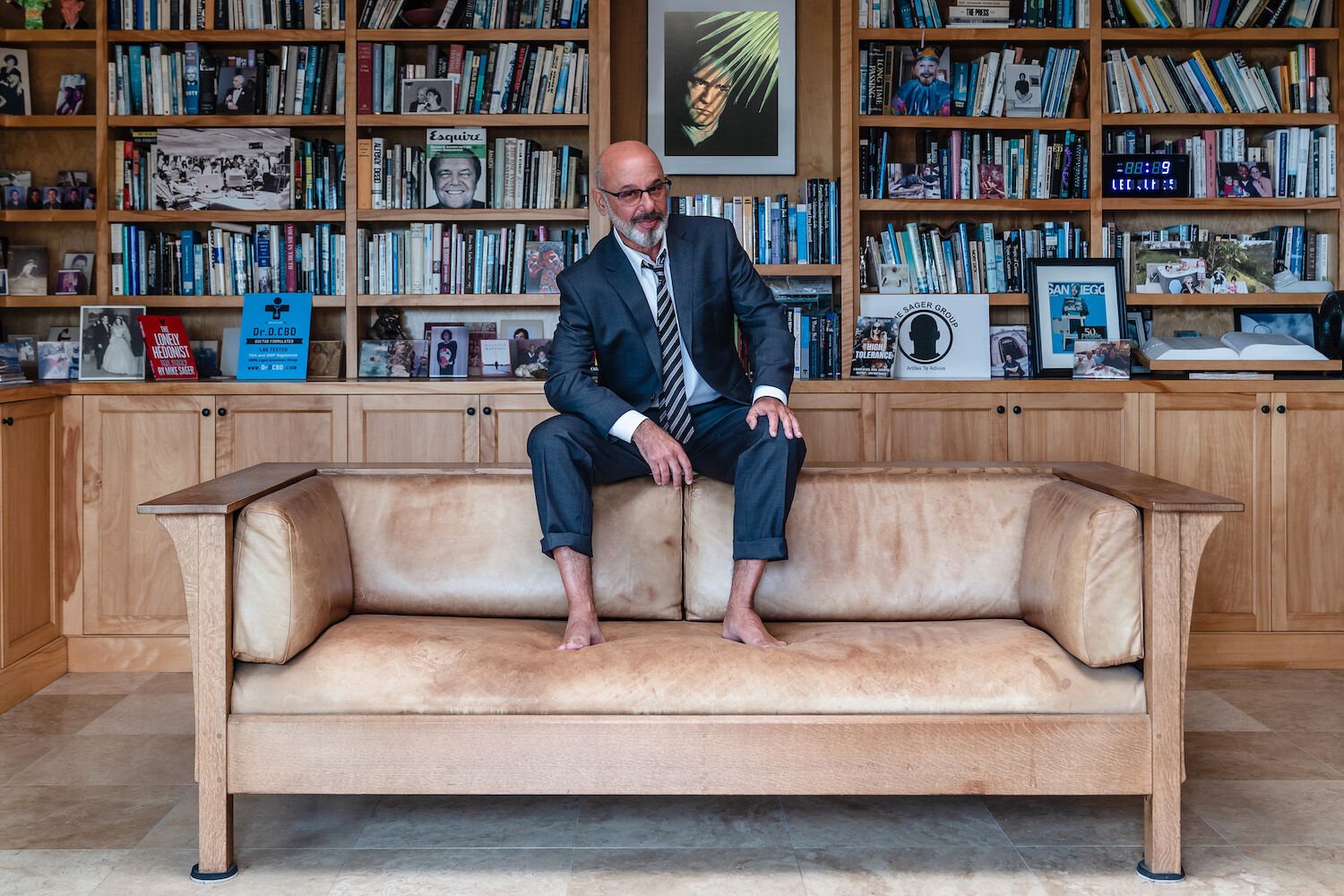 Ariana Drehsler
Sager's pieces are so vivid, the characters so alive that it's no surprise more than a dozen of his articles have been turned into films. Ever heard of Boogie Nights? That was thanks to Sager's Rolling Stone piece "The Devil and John Holmes."
So was Wonderland, starring Val Kilmer, as well as 2012's The Marinovich Project, an ESPN documentary based on Sager's 2010 Esquire piece on the former No. 1 NFL draft pick and the disastrous effects of the all-consuming, lifelong training regimen from a young age. There are also stories about "The Pope of Pot," who ran New York's first marijuana delivery service, and another dispatch from the underground world of Southern California's hash scene.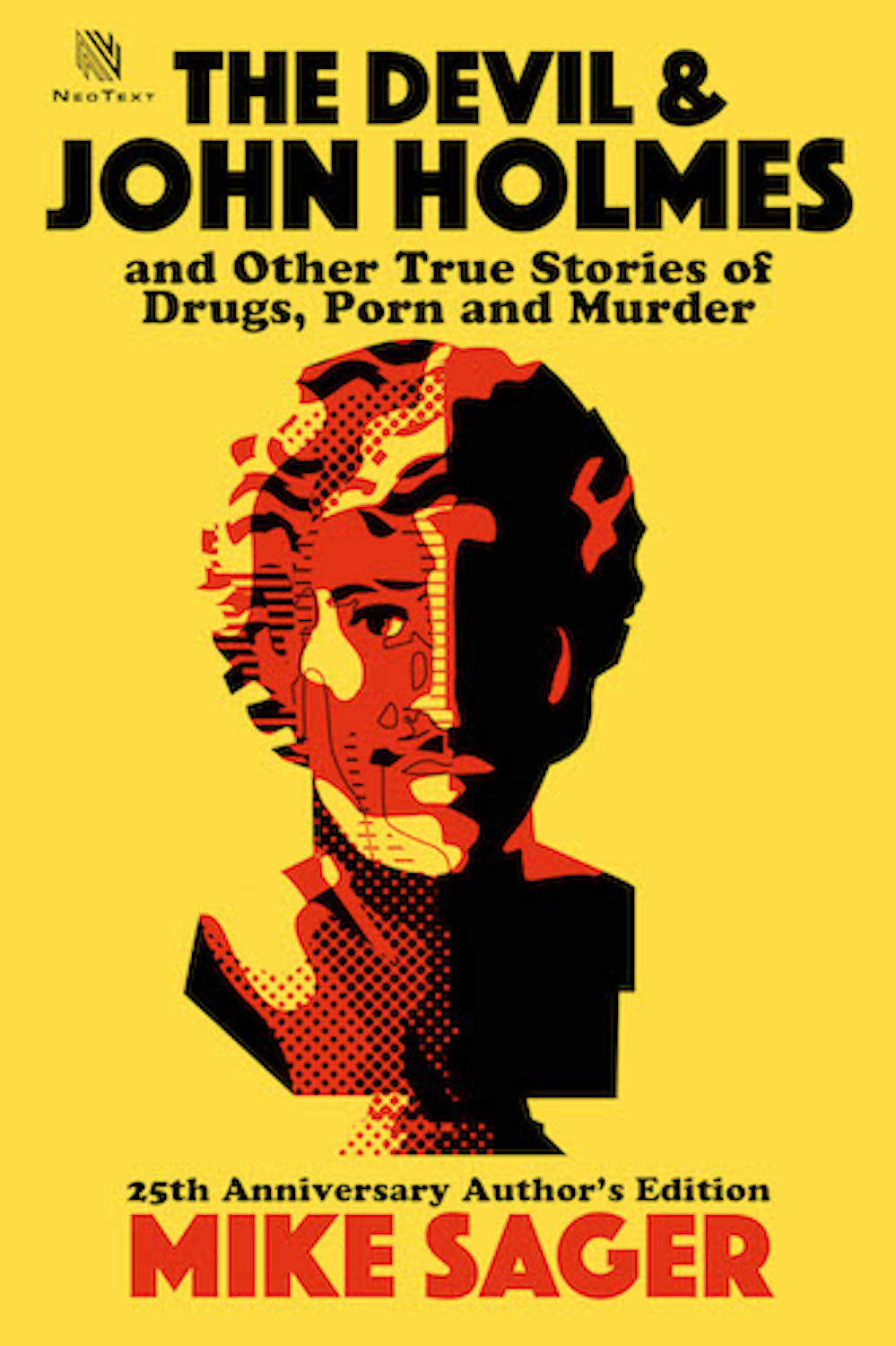 These days, he also runs his own publishing house, The Sager Group, which is HQ'ed at his oceanfront home. Sager started the eponymous press in 2012 as a "multimedia content brand" geared towards "empowering those who create." Sager knows better than anyone that a media career these days doesn't exactly guarantee riches, even more so with print journalism.
And though he's made out okay—he calls his La Jolla perch the "house that Hollywood built"—he also knows he's been lucky, and he wants to pay it forward. Plus, he likes staying in the mix.
To do so, Sager finds who he considers the best, brightest, and most underexposed writers kicking out the most interesting stories. He works with them to develop and bring to completion books and e-books. He lends a hand with heavy edits and helps with product design, and thanks to Sager's Hollywood connections, the press also helps authors turn their books into documentaries and feature films.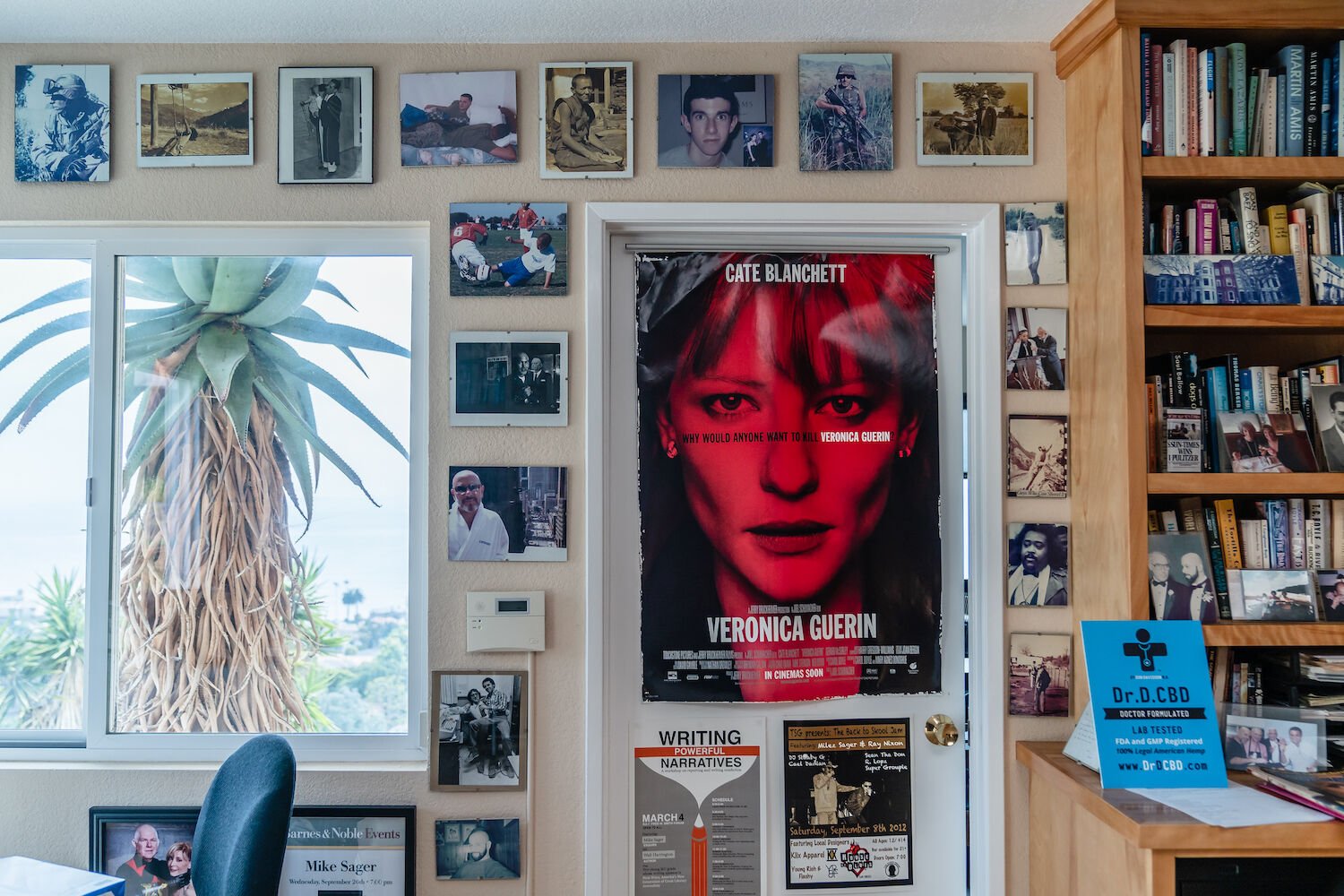 Ariana Drehsler
Since 2012, The Sager Group has published more than 80 books, including a Women in Journalism series, which Sager claims is the "world's only three-volume textbook or anthology of great women writers." A cursory Google search confirms that. Many of these books are being turned into movies.
Shaman and Labyrinth of the Wind have been optioned by TIME Studios, plus Bang Bang Productions in India. They're working with fiction and long-form journalism publisher NeoText, whose parent company recently became part of Jake Gyllenhaal's Nine Stories Productions.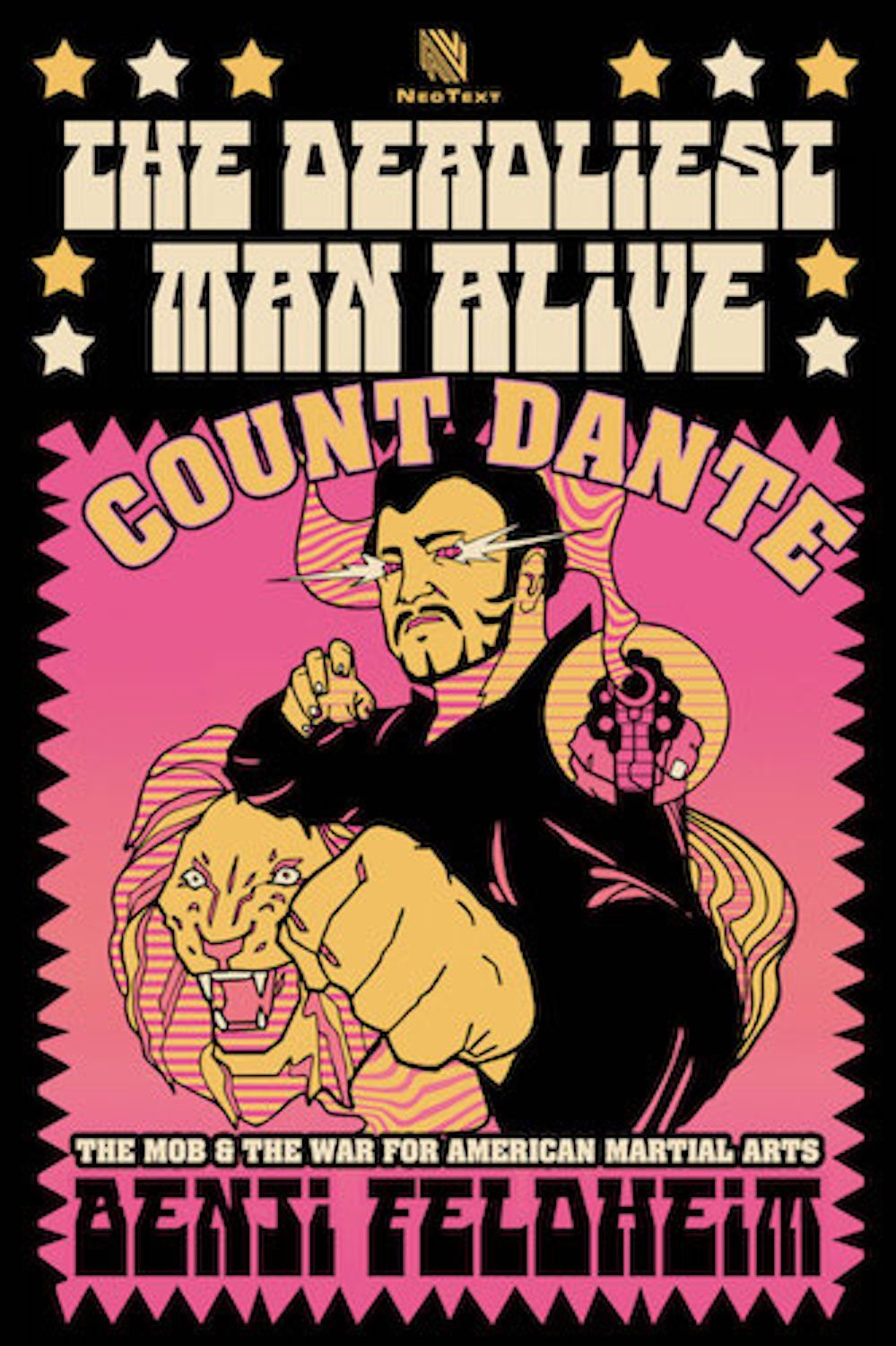 Currently, the dual production teams are creating a film, podcast, and documentary to accompany Deadliest Man Alive by Benji Feldheim, published earlier this year. It's about Chicagoan John Keenan, a martial arts expert with a "Most Interesting Man in the World" sort of pedigree. He also ran occult and pornography shops, harbored a lively cocaine habit, and was rumored to be linked to the mob.
I joke to Sager that he could qualify as "the Most Interesting Man in the World." A tour through his office and studio is a look into where he's been, what he's seen. Pictures of Sager with various celebrities line the walls next to his many books—some he wrote, the rest classic and obscure works, many penned by famous friends.
One photo shows Sager cautiously, with some distance, putting his arm around Paris Hilton. In another, he's got fists up in a defensive boxing pose with "Freeway" Rick Ross, the crack kingpin of 1980s L.A. In yet another, he's chatting with the second-to-last king of Nepal, King Birendra, who was later assassinated by his own son.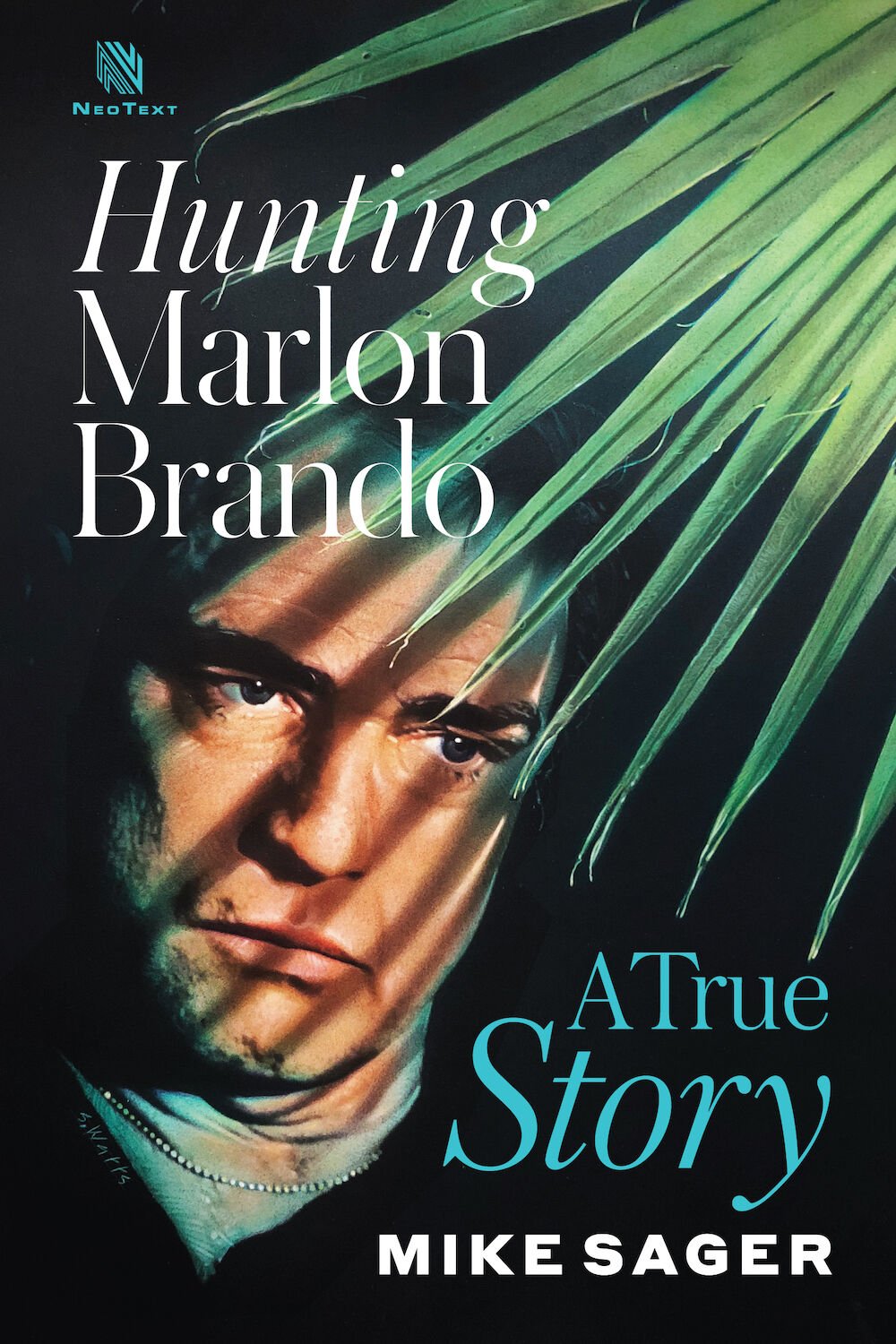 Life is much quieter and more consistent for Sager these days: he's in a new relationship, he lives next door to his mom, and he spends most of his time at home, promoting the writers of The Sager Group. He's got a few recent releases of his own. Hunting Marlon Brando, which is also available in audiobook, details Sager's experiences across the globe trying to interview the iconic late actor (spoiler: he eventually succeeds—sort of).
A Boy and His Dog in Hell is an anthology of what Sager calls his "greatest hits." Upcoming releases include My Father's Con by octogenarian Pat Jordan, the great sportswriter for Sports Illustrated and The New York Times, as well as The Devil Took Her by New Zealand "off-kilter short story writer" Michael Botur.
While finishing this story, I asked Sager if there's anything I missed, a fascinating anecdote we somehow overlooked. Over the next few minutes, I watch the text bubbles on my phone appear, then disappear, when a photo of him and a white-haired man appears. It's Sager with Jonathan Goldsmith, of Dos Equis commercial fame.
Another text bubble, then: "One of these guys is the Most Interesting Man in the World."