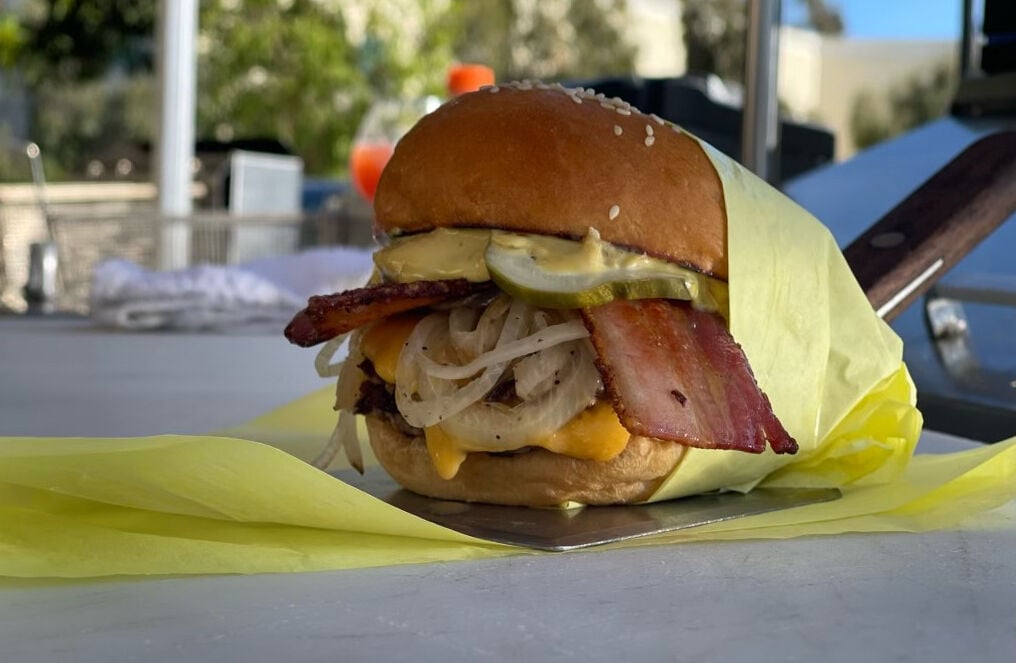 Courtesy of Copper Kings Burgers
If you are old enough to read this article, you've probably had a burger at some point. It may have been assembled from black beans and quinoa or slathered in mayo and adorned with a Tower of Babel–sized assemblage of bacon, but either way, you know the drill: bun, patty, ideally some accessorizing. When creating a bite so familiar to many, Jonathan Petr decided his best move was to keep it simple.Petr is the co-owner of Copper Kings Burgers, a pop-up eatery that has routinely appeared at bars and breweries in North County neighborhoods like Vista, Oceanside, Cardiff, and San Marcos. On their menu, Japanese milk buns hug ground beef patties topped with cured bacon, tarragon aioli, and pickled chilis, creating standouts like the Confused Treehugger and the Spicy Burger. After three years of amassing a devout following, the perpetual crowds and routine sell-outs at their pop-ups signaled the time to get physical.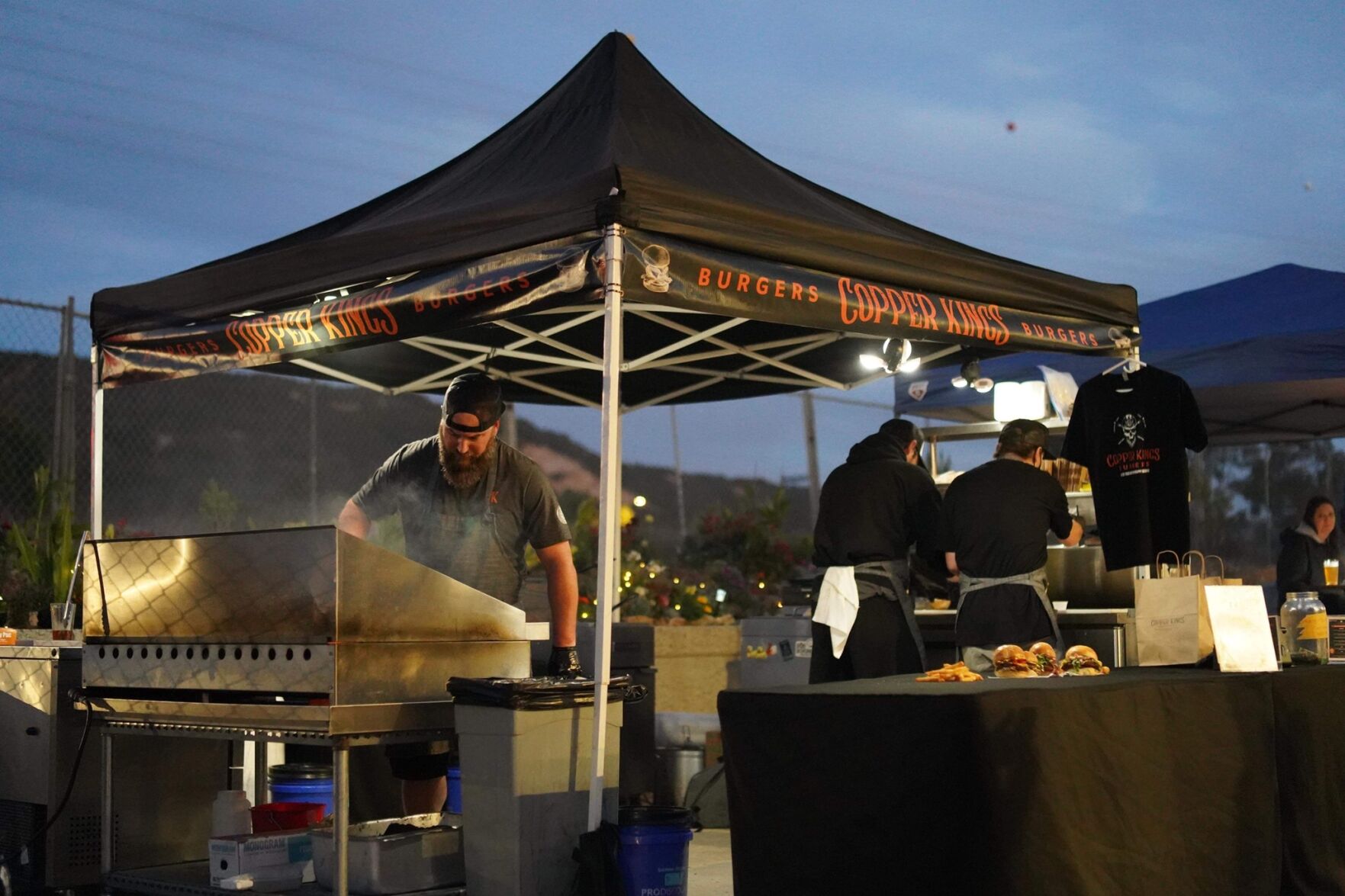 Courtesy of Copper Kings Burgers Facebook Page
Copper Kings will commemorate its third anniversary by sliding into its first brick-and-mortar space on October 9. The roughly 2,500-square-foot location includes a covered patio with seating for 40 and space necessary to expand the from-scratch menu beyond craft burgers and into sandwich and salad territory."[The brick-and-mortar] will also allow us to build out the catering side of the operation," Petr explains. A former food services manager, Petr runs the company with business partner Dermot Owens.Once they're in the new space, the pair will flirt with allocating permanent menu real estate for successful past specials. "We have these legacy specials people enjoy and always ask for," Petr says. "We've done a Reuben before, which was a huge hit. We'll smoke pastrami and make a pastrami burger." You can wash any of their bites down with brews from a 12-beer tap list, including local varieties and a couple of nitro beers like Guinness and Kilkenny.
The keys for their place won't change hands for another couple of weeks, so no décor plans are solidified. Petr and Owens do, however, have a clear direction from which to build. "It should feel good when you walk in, like the kind of place you can plop down and enjoy a messy burger and not worry about if you have mustard in your beard," Petr says.Visit Copper Kings Burgers at 925 West San Marcos Boulevard, Unit B, San Marcos 92078Have breaking-news, exciting scoops, or great stories about San Diego's food scene? Send your pitches to [email protected].