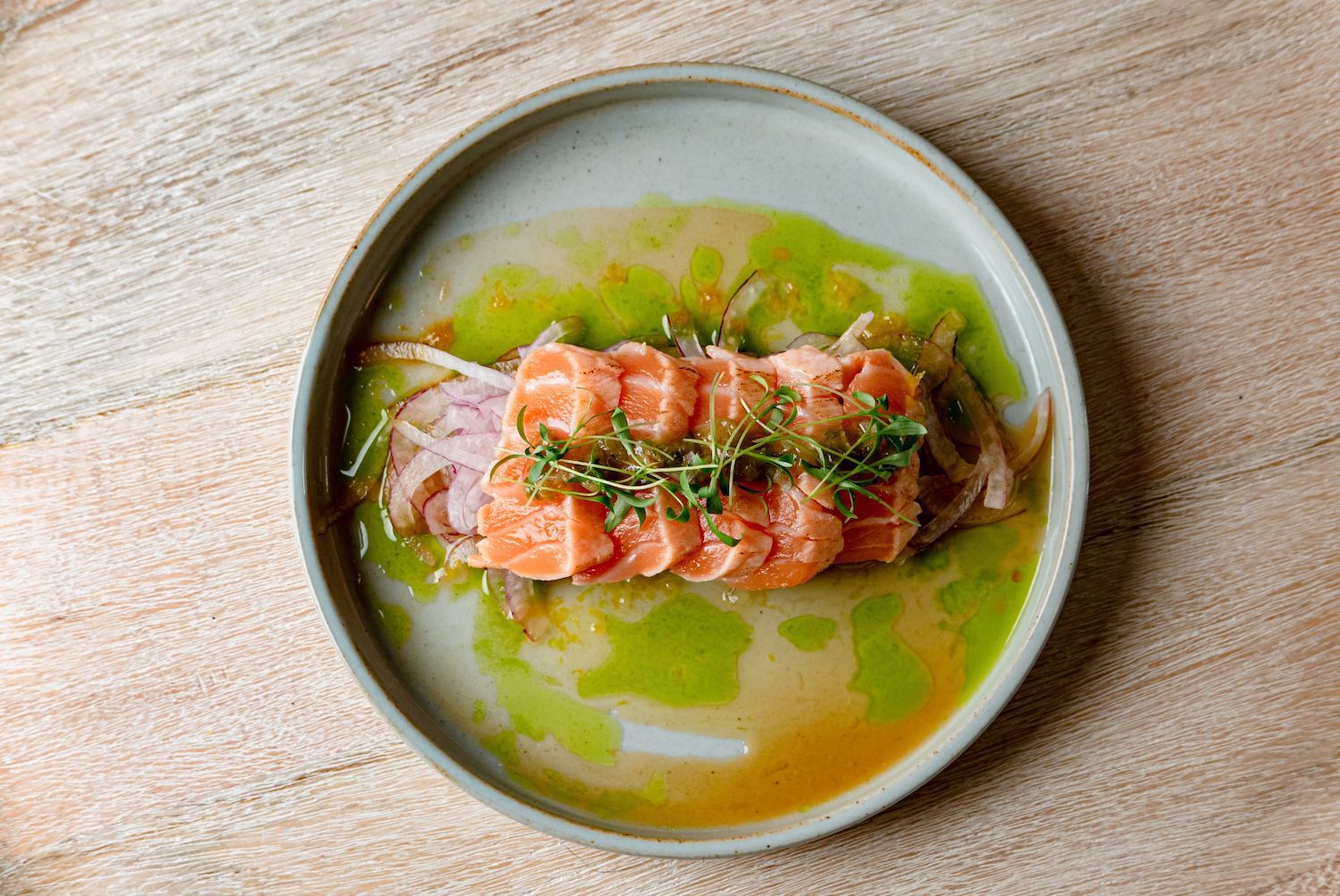 Recently, Kaiseki Sushi opened at The Forum Carlsbad adjacent Panera Bread and Geppetto's. It's the most recent concept from Wild Thyme Restaurant Group which operated Jay Bird's Hot Chicken before shuttering it to open Kaiseki in its place.
Wild Thyme is a veteran in the food, bev, and hotel tourism industries. You've splashed in their pools and cozied up in their lodges across five states and 12(+) properties including Shorebird Coastal Eatery in Newport Beach. And soon, you'll be fiddling with your chopsticks at Kaiseki Sushi in St. George, Utah.
For now, you are in the hands of Master Sushi Chef Tin Nguyen and Nobu's former sushi chef, Jon Kim, who will head the sushi program at Kaiseki Sushi in Carlsbad.
Kaiseki aims to appeal to those who appreciate the artistry in sushi. Each plate honors simplicity and seasonality, highlighting the best of what the land and sea are currently producing.
Diners will be encouraged to order from set menus (roughly $20-$60), allowing for the sampling of multiple dishes. Like many serious Japanese chefs, they encourage diners to try the food before reaching for the soy sauce. Soy is salty and sacred, but won't always be necessary Nguyen and Kim emphasize. You'll find signature rolls, salmon skin salads, and other takes on sushi classics—like black cod nigiri, which Nguyen lightly sears to enhance the slightly funky, deep-savory notes of house-marinated miso.
"Our sushi chefs Tin Nguyen and Jon Kim only use the freshest fish available and hand filet all fish in-house. We have a great relationship with our local purveyors who are supplying us with fresh local fish and also fresh fish imported from Japan on a daily basis," says Heinrich Stasiuk, Founder of Wild Thyme Restaurant Group. "Chef Tin and chef Jon are very experienced and have worked at top sushi restaurants such as Nobu and other very well reputable sushi restaurants all over the nation."
Have breaking-news, exciting scoops, or great stories about San Diego's food scene? Send your pitches to [email protected].