The Mains
New Mexican Seafood Food Truck Debuts in Golden Hill
Luis Romero always loved being in the kitchen. At a young age, he remembers watching his grandmother and aunt cook and quickly became fascinated with all things food. But, it took a layoff from his restaurant job during the pandemic to get him to realize he was ready to pursue cooking full-time.
After a two-year journey of selling to family and friends and hosting a pop-up at his buddy's spot at Longplay HiFi, he opened his food truck Mariscos Tone Camarón outside of Golden Hill Liquor from Wednesday to Sunday.
Luis will be serving up ceviche, Baja shrimp tacos and aguachile verde with butterfly shrimp marinated in a serrano lime sauce. Everything on the menu is inspired by recipes from his family with seafood sourced from Ensenada. Each day, Romero plans to bring back his catch of the day from Baja to add daily specials to the menu.
Longtime San Diego Pastry Chef Brings His Vision to Symphony Towers
A new artisan bakery run by pastry chef Adrian Mendoza (formerly of Urban Kitchen Group, Herb and Wood, and Wayfarer Bread & Pastry) is headed to downtown at the ground level of the Symphony Towers, home to the San Diego Symphony and the University Club.
General manager Brian Lee of the University Club who had previously worked with Mendoza at Herb and Wood and Herringbone, reached out to see if the pair could create a bakery concept for the Towers.
Two years later, Knead Bakery was born with an anticipated opening of January/February of next year.
On the menu, Mendoza will be featuring fresh baguettes, sourdough, focaccia, danishes, muffins, hand pies and specialty cakes. Homemade breads, fresh juices, coffee, and seasonal fare from local farmers will also be on the menu. Knead Bakery will be open Monday-Friday from 7 a.m. – 3 p.m. for dine-in and takeout. Mendoza and Lee are hoping this bakery can bring new life to the area and encourage the community to re-explore downtown.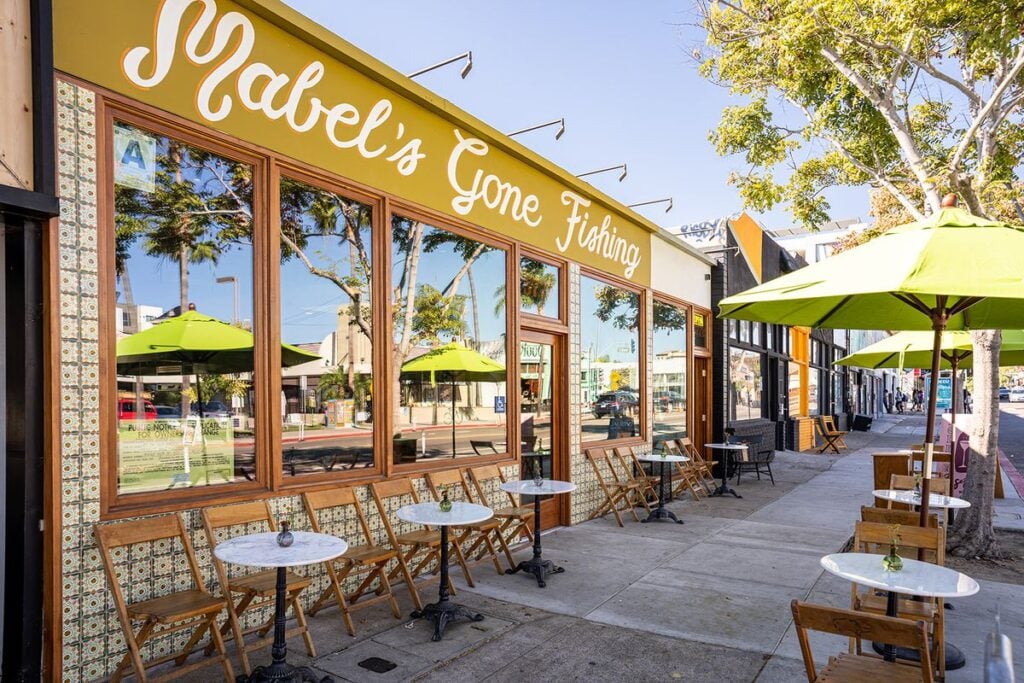 Quick Bites
Ballast Point's Little Italy location is turning 10 and they've planned an all-day celebration on Saturday, October 14 with family-friendly activities, classic dishes from their kitchen and 10 new small-batch beers. The team is also bringing in former Ballast Point Little Italy brewers to collaborate on new brews like an English Bitter beer from Nathan Stephens, now the principal brewer at Eppig Brewing Company.
The 14th annual San Diego Spirits Festival is back this weekend on Oct. 7 and 8 at the Museum of Contemporary Art San Diego with opportunities for tastings at more than 65 premium spirits and craft cocktail vendors. Bites from local restaurants like Beeside Balcony and Lobster West will also be on site along with live music and performances.
Taste of North Park is bringing back its food and drink crawl on Saturday, October 7 with a chance to taste from nearly 50 restaurants, craft beverage companies and cafes, including Michelin-recognized Mabel's Gone Fishing, Louisiana Purchase, Kairoa Brewing Co. and Bivouac Ciderworks Adventure Lodge, to name a few.
​​Have breaking news, exciting scoops, or great stories about San Diego's food scene? Send your pitches to [email protected].