David James Kennedy (guitarist of Angels and Airwaves) moonlights as coffee roaster of James Coffee Co. He's finally set up shop in North Little Italy's VI Star boutique, serving pour-overs, pastries, and selling his beans.
Dark Horse Coffee opened its first shop in Normal Heights in 2013 and recently announced plans to expand to Lake Tahoe. A third Dark Horse location is also slated for Golden Hill. And longtime local leader in the roasting biz
Bird Rock Coffee Roasters will expand to a second location in Little Italy soon, and plans to open a new, larger roasting facility as well.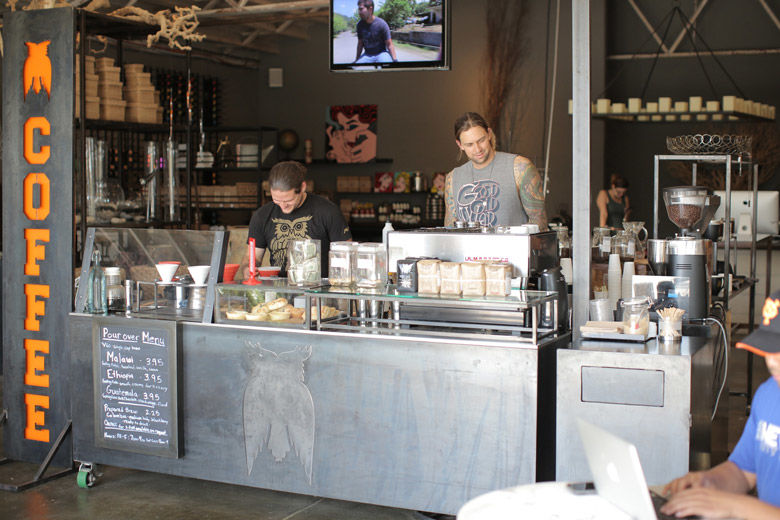 Photo by Tim Spreadbury