November 2-11
San Diego Asian Film Festival
Local audiences will get a unique chance to dive into the depths of world cinema at the 24th San Diego Asian Film Festival with West Coast, North American and world premieres of several of the most promising films from Asian filmmakers worldwide. The festival will kick off this Thursday with a screening of Quiz Lady starring Awkwafina and Sandra Oh and includes a Q&A session with director Jessica Yu and a post-screening after-party. A new addition to this year's festival is Chew the Scene, a gastronomic gala that will showcase more than a dozen chefs, restaurants and vendors of San Diego's Asian American culinary community at the La Jolla location of the Museum of Contemporary Art on Nov. 10. For information on all-access passes and individual ticket options, visit here.
Citywide
November 3 & 4
Around The Way Girl: A Solo Show by Delana Delgado
Gallery 201's newest exhibition comes from Puerto Rican photographer Delana Delgado whose works of 35mm and collage, Around the Way Girl, will have a preview during Liberty Station's upcoming First Friday event from 5:30 p.m. to 7:30 p.m. The following night there will be a free opening reception at the gallery from 5 p.m. to 8 p.m. and will include light refreshments and a guided view through Delgado's lens. Delgado's exhibition depicts the lives of the women who exemplify her community's cultures and traditions and have inspired her artistic evolution. Around the Way Girl will be on display through March 31, 2024, and the gallery is open to the public every day from 8 a.m. to 8 p.m.
2820 Roosevelt Road #204, Point Loma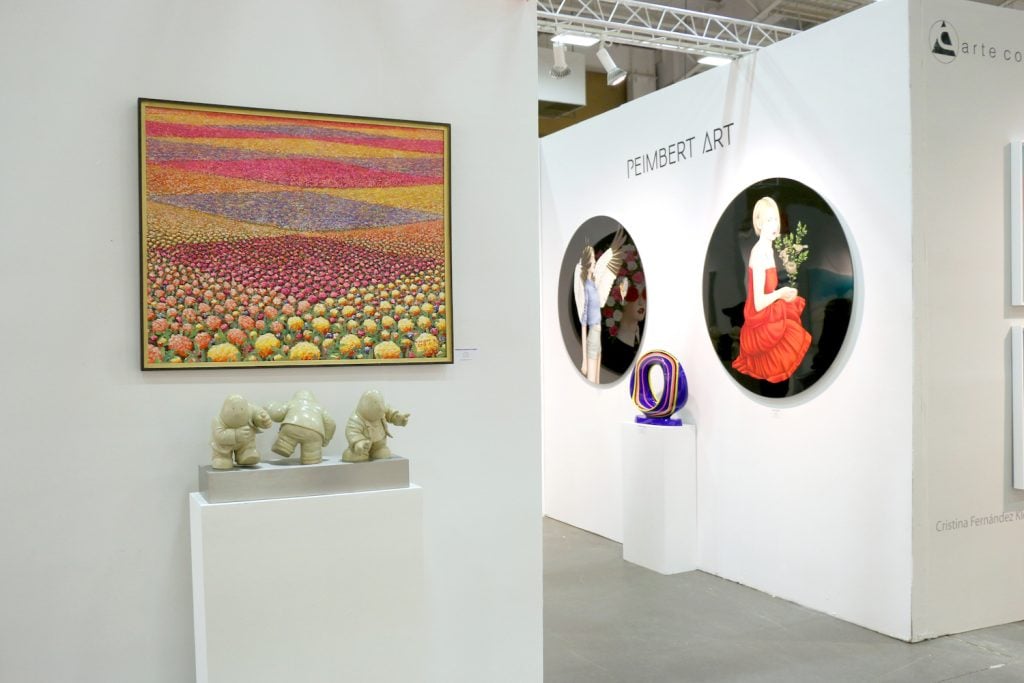 November 3-5
Art San Diego
Art San Diego takes places this Friday through Sunday at the Convention Center showcasing 60 top international galleries and emerging artists as well as immersive experiences and talks. This year's art labs include dozens of prints and original artworks by John Lennon, a collection of tape paintings from San Diego artist Sarah Stieber and an immersive climate change-inspired exhibit from sister artists Kate Taylor and Helen Utsal. Ticket options include three-day general admission ($20) and student/military passes ($10) plus a $30 all-inclusive pass which includes admission to the Collectors' VIP Opening Night event from 6 p.m. to 9 p.m. this Friday.
111 West Harbor Drive, Downtown
November 3-12
Fleet Week San Diego 2023
San Diego's extensive military community will partake in a series of events for the general public with live music, sports, cooking and much more in store now through Veterans Day Weekend. Fleet Week kicks off this weekend with a military band concert at Spreckels Organ Pavilion in Balboa Park, the SDSU Fleet Week Football Classic and the Enlisted Recognition Luncheon at the San Diego Zoo. Upcoming events next weekend include ship tours, interactive equipment demonstrations, a concert from the Sully Band, the Veterans Day Boat Parade, a military and veterans art exhibit and much more.
1000 North Harbor Drive, Downtown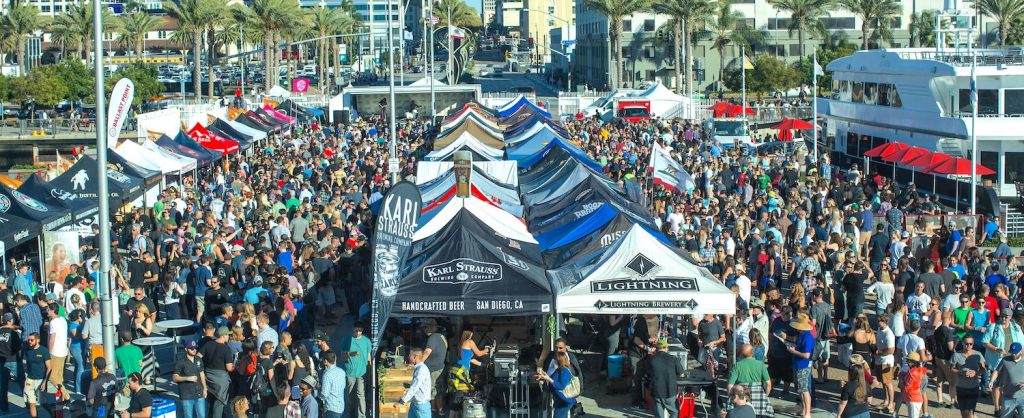 San Diego Beer Week
Over 150 of San Diego's craft breweries will represent the San Diego Brewers Guild with dozens of events, specials and giveaways taking place over the course of this countywide 10-day beerfest. The participating breweries, bars, and restaurants will host events that feature live music, trivia nights, exclusive beer releases, and much more. Highlights for San Diego Beer Week 2023 include the annual AleSmith Speedway Grand Prix, a ravioli cooking class, and the Mission Brewing Beer Dinner, a special four-course meal paired with eight-ounce brews. 
San Diego County
November 3 – January 8
Viejas Outlet Center Ice Rink
Though we're still only midway through Fall, San Diegans can welcome winter with open arms at the Viejas Ice Rink beginning this Friday. Skate around while Christmas classics ring out and enjoy seasonal food and drinks like a cup of hot cocoa for a feeling of holiday happiness. The rink is open daily from 3 p.m. to 10 p.m. and tickets (for a 90-minute session with rental skates) are $20 for those ages 12 and under and $22 for those ages 13 and older.
5000 Willows Road, Alpine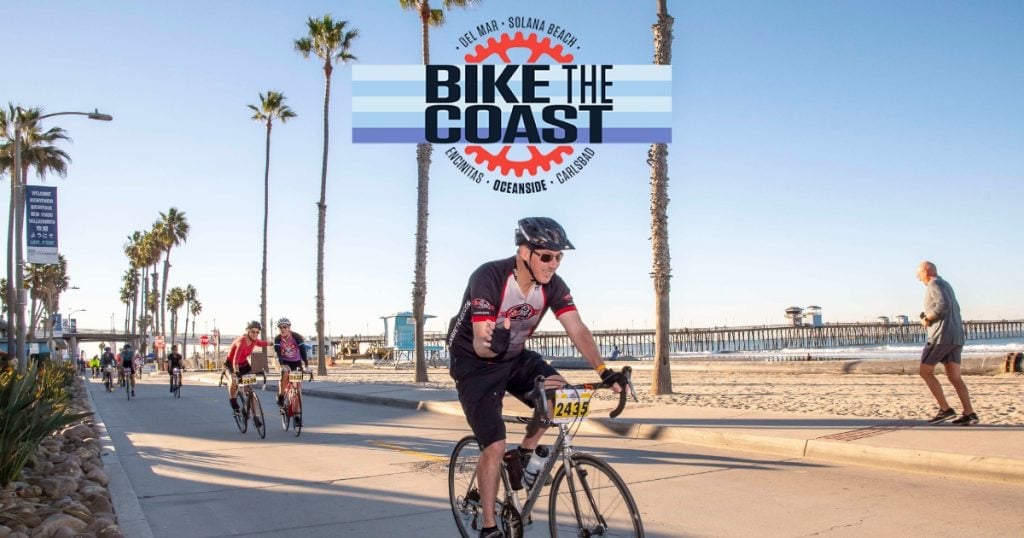 November 4
Bike the Coast
All skill levels of San Diego cyclists are invited to ride through Oceanside during the annual Bike the Coast event this Saturday. There will be waterfront views along Highway 101 with seven-, 15-, 25-, 50- and 100-mile course options. When bikers cross the finish line they'll be welcomed with live entertainment, food and a beer garden at Oceanside Pier. This year's Bike the Coast will support Ride MS, with the beer garden sales and a portion of the proceeds going towards the National MS Society's fight against the disease. Any interested cyclists can register here; all participants will receive special medals, rider caps and Bike the Coast themed socks. 
301 North The Strand, Oceanside
Season Opening Under the Stars
The San Diego Symphony Orchestra kicks off its 2023-24 Jacobs Masterworks season with an exciting mix of genres, compositions and a world premiere piece at the Rady Shell this Saturday night. As part of California Festival, a statewide celebration of symphonic performance, this concert will feature Texu Kim's "Zzan!!" which incorporates drinking glasses as percussion instruments, the opening theme of "2001: A Space Odyssey," the world premiere of Juan Colomer's "A Casual Walk to Extinction" and much more. Tickets for this concert range from $25 to $108 and can be found here.
222 Marina Park Way, Embarcadero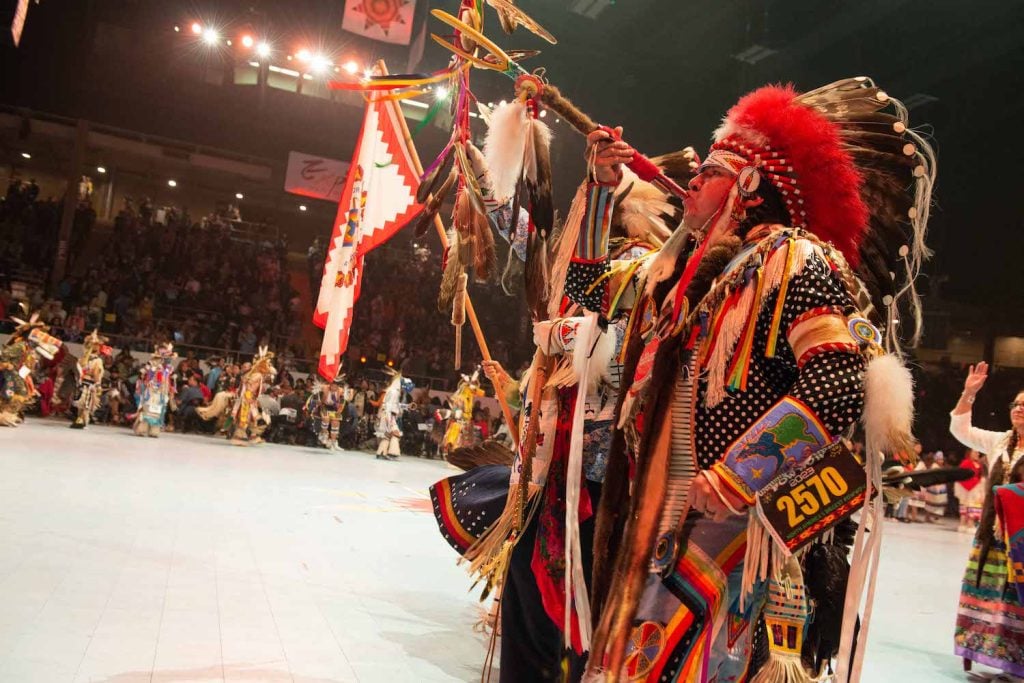 Gathering of Nations: A Celebration of Indigenous Culture
The Bonita Museum & Cultural Center's 2nd annual Gathering of Nations will highlight elements of Indigenous culture such as craftspeople, food, storytelling this Saturday from 11 a.m. to 4 p.m. This free event will begin with tribal elders and delegates and Kumeyaay Bird Singers and also feature Aztec Dancers, Eagle Spirit Dancers, and food from Lucy Hale's Frybread stand, Taco El Pintor, and The Empanada Spot. Inside the museum there will be the beginnings of a Kumeyaay exhibition opening in 2024.
4355 Bonita Road, Bonita
11th Annual Ramona Art and Wine Festival
The 11th annual Ramona Art and Wine Festival will highlight more than 50 local arts and vendors with local musicians, chefs, wineries, cideries and breweries in on the fun as well. Attendees can admire fine art, gourmet food and live music. There will also be a live auction for artist-painted garden chairs and planters and an original festival painting, plus silent auction baskets featuring items from participating vendors. The Regular Passport is $65 and comes with unlimited wine tastings and food bites while the VIP Passport is $125 and includes a VIP brunch at Mermaid Valley Winery, preferential food service and other exclusive perks. 
18528 Highland Valley Road, Ramona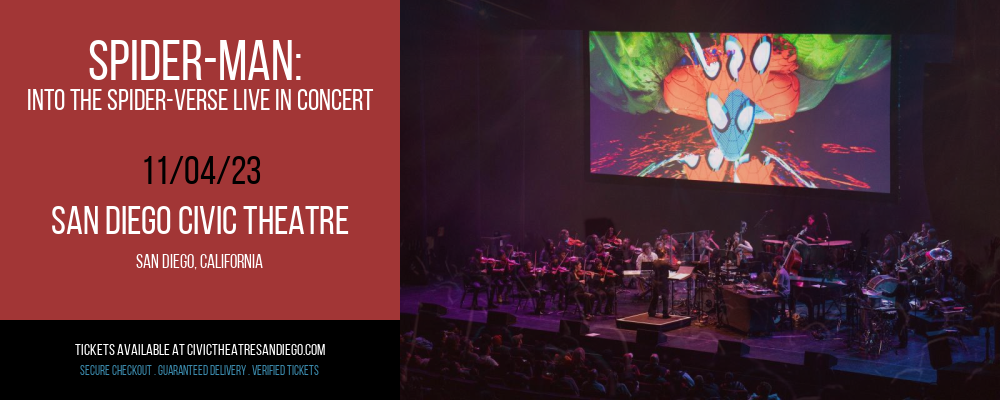 Spider-Verse Live in Concert
The already iconic animated superhero film Spider-Man: Into the Spiderverse will have a special concert screening this Saturday at 7:30 p.m. at the San Diego Civic Theatre. The all-woman orchestra, The Broadway Sinfonietta, will bring the resilient story of Miles Morales to life along with a live band and DJ as they perform the film's score and soundtrack. The stacked film soundtrack features songs from Nicki Minaj, Post Malone, Vince Staples and Lil Wayne, with this national tour providing a musically invigorating way to enjoy the film. 
1100 Third Avenue, Downtown
November 5
Carlsbad Fall Village Faire
The Carlsbad Village Street Faire will return this Sunday from 8 a.m. to 5 p.m. with hundreds of art and crafts booths plus antiques, international food, children's rides and a farmers market. This free event from Carlsbad Chamber of Commerce is now in its 39th year and will feature a day full of fun beginning with the Kiwanis Club pancake breakfast plus an entertainment stage and beer garden and plenty of fun vendor finds. 
Grand Avenue between Carlsbad Boulevard and Jefferson Street, Carlsbad