We're quite partial to our beautiful coastal views, but Monet's frequent subject, Étretat, a tiny fishing village in Normandy, makes us think twice. The Timken Museum of Art debuts Monet's Étretat: Destination and Motif, a collection of paintings highlighting the area's jagged cliffs and natural arch formations.
September 7–December 31
Encinitas's Lux Art Institute kicks off the 11th season of its artist-in-residence program with Los Angeles–based sculpturist Matthew Rosenquist. His rough-hewn wooden pieces come with a dose of humor, like a girl taking a selfie and a plane with the image of Woody Allen. Stop by the Orchid Award–winning artist pavilion at various stages throughout Rosenquist's residency to see the process firsthand.
September 8–November 18
Matthew Rosenquist at Lux Art Institute
Don't miss Bread & Salt's exhibit opening reception September 9 that coincides with Barrio Art Crawl, the all-ages event the second Saturday of each month when Barrio's galleries and businesses come alive.
Bread & Salt, a former bread factory turned mixed-use creative space in Barrio Logan, will show work from Tijuana-based, UC San Diego–trained artist Alida Cervantes, who concentrates on the theme of dominance and submission in economics, politics, and society to create vivid oil paintings.
September 9–October 28
Known for avant-garde work, La Jolla's Madison Gallery will show Light on Black by James Austin Murray. The American artist is known for achieving surprising depth with his monochromatic pieces (see: past collections Super Massive Black Hole and Mystery of Light), and he continues the trend with this new work, a series of canvases with black oil paint done with his handmade brushes.
September 16–November 15
Art San Diego 2017 has a new venue this year, moving from Balboa Park to the Wyland Center at the Del Mar Fairgrounds, meaning 15,000 additional square feet to showcase work from more than 500 contemporary artists. Beyond artist booths, the four-day event also features museum exhibits, art labs, events, and speakers. It's a lively introduction to the art world.
September 28–October 1
The SDSU Downtown Gallery hosts Spaces from Yesterday, a solo exhibition featuring installations created by Amy M. Ho. The Bay Area–based artist asked incarcerated artists from San Quentin State Prison to recall a place of personal significance, which she then interpreted as large-scale rooms with projections that are paired with inmate paintings or models of these spaces.
November 16–January 28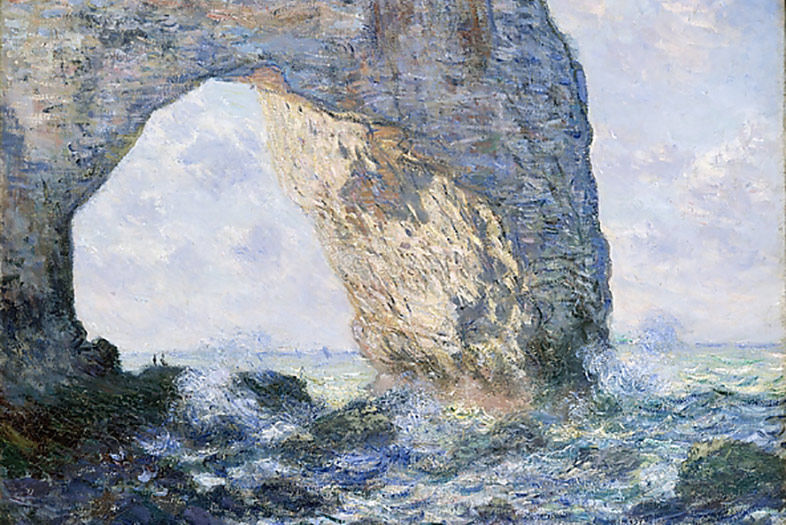 Monet's Étretat at the Timken Museum