Happy spooky season! You could ring in the holiday by browsing one of the Spirit Halloween stores popping up like zombies all over the county. For a more truly chilling experience, however, head to the homes of some real-life ghosts. Here are five of the most haunted spots in San Diego to visit this October.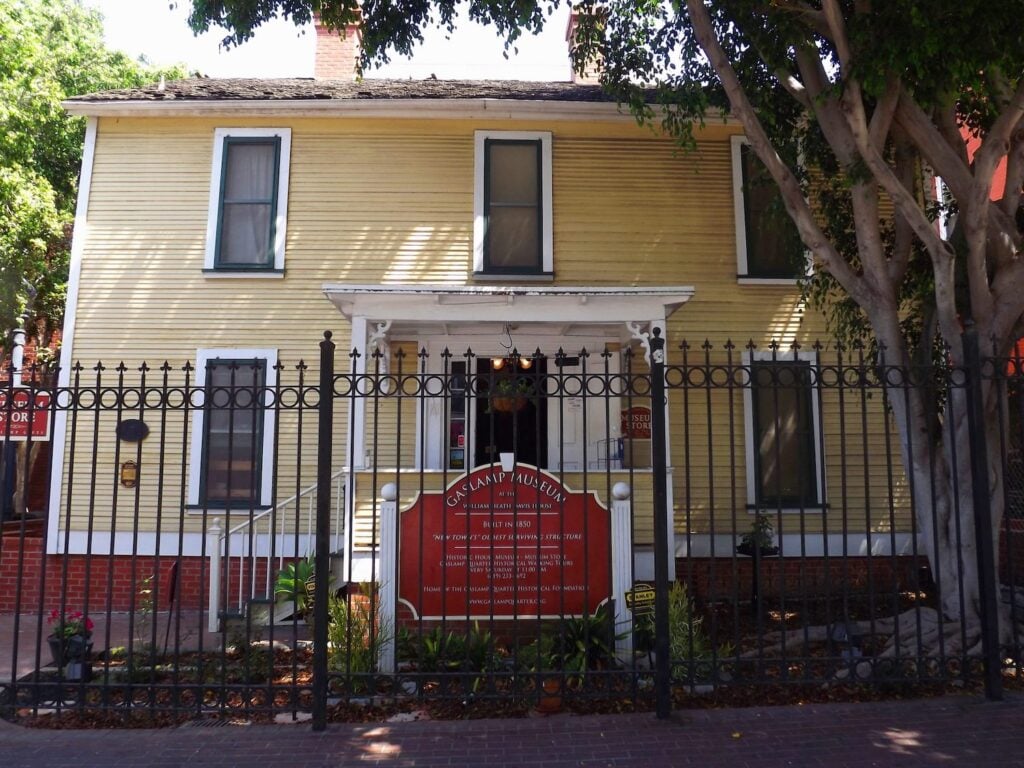 The Gaslamp Museum at the Davis-Horton House
Formally known as the William Heath Davis House, this 1850s residence is the oldest standing structure in downtown—and locals say it's haunted by the colorful souls that once lived there. Flickering lights, breezes in uninsulated portions of the house, and even a Victorian woman wearing a long petticoat lingering at the top of the stairs have all been spotted in this spooky abode.
Residents and visitors can take a self-guided tour (via the Gaslamp Quarter Historical Foundation) or enjoy an audio paranormal tour six days a week (it's closed on Mondays). | 410 Island Avenue, Gaslamp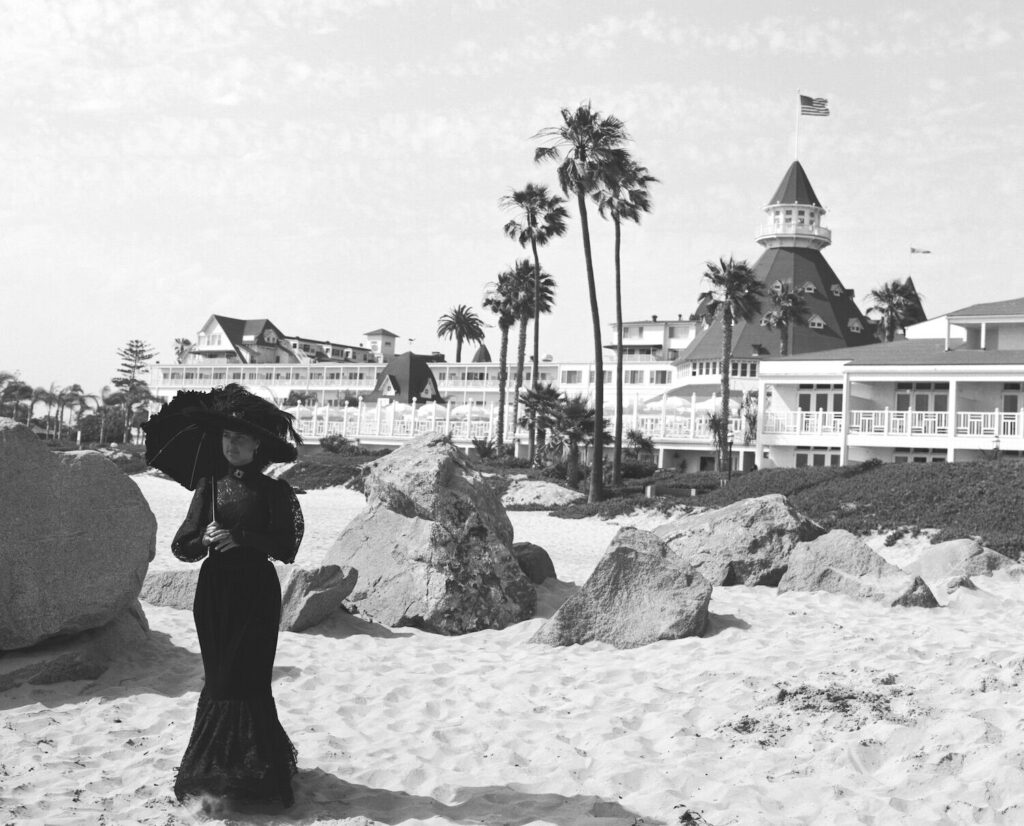 Hotel del Coronado
The legend of Kate Morgan begins in 1892. The 24-year-old checked into room 3327 under an alias at the Hotel Del Coronado on Thanksgiving Day. Five days later, she was found dead on the hotel's exterior staircase with a gunshot wound in her head. Though her death was later ruled a suicide, there are many who still believe the findings to be suspect.
After Morgan passed, guests reported experiencing paranormal activity when staying in her former room. Now, those visiting the property can search for answers by walking in her footsteps on a 45-minute Haunted Happenings Tour, which takes place nightly. Reservations are required and are priced at $35 for those aged 12 and up. | 1500 Orange Avenue, Coronado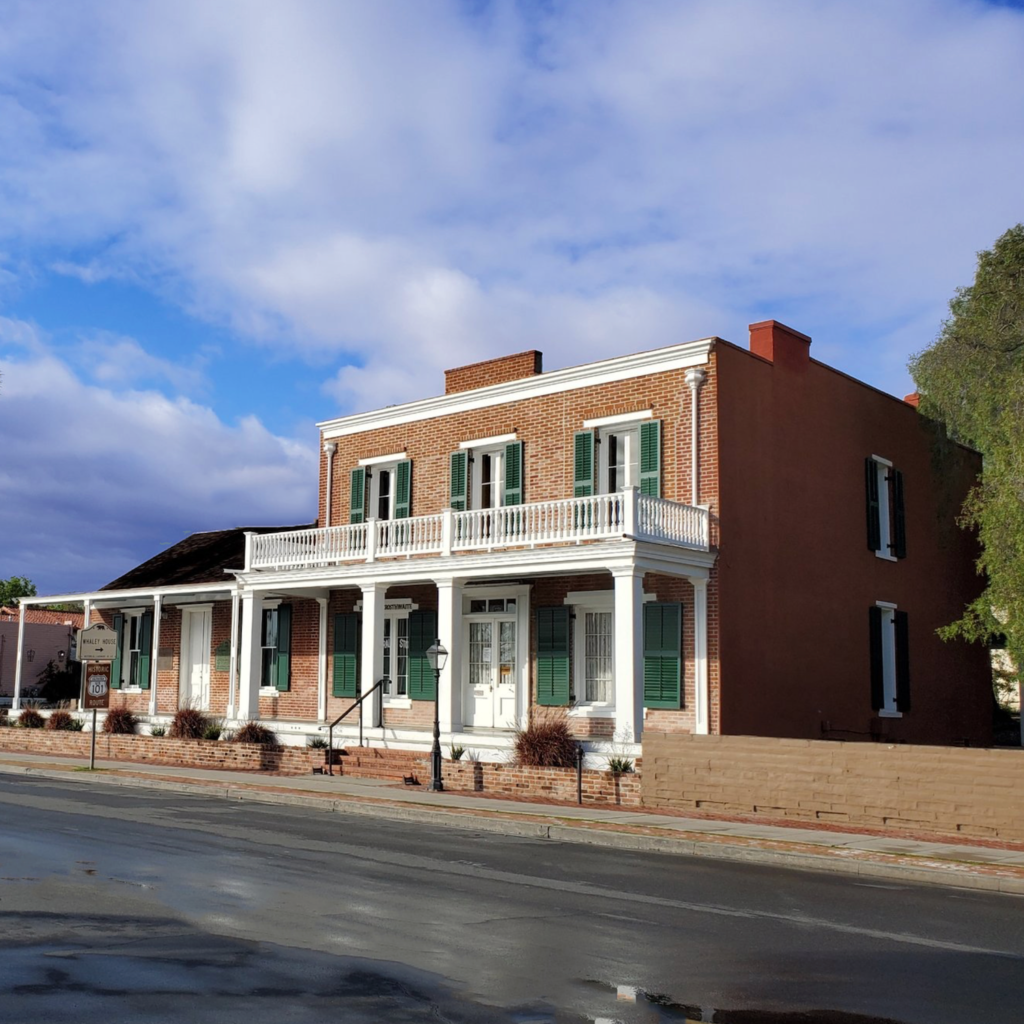 Whaley House Museum
Old Town's earliest building has served as a general store, family home, theater, and museum, but it is most famously known as "The Most Haunted House in America." Several spirits make regular appearances here, but the most noteworthy is Violet Whaley. Rejected from society after her divorce, 22-year-old Violet fell into a deep depression and ended her own life with her father's revolver.
That is just one of several heartbreaking stories the Whaley's walls can tell. Explore them all with a self-guided day or evening tour, or book an after-hours ghost-hunting expedition to access more phantom-filled rooms. | 2476 San Diego Avenue, Old Town
The Haunted Amusement Park
A fun mainstay for families in El Cajon after its 1967 grand opening, Marshal Scotty's Playland Park shuttered in the 1990s. The land has become an eerie wasteland of dilapidated theme park rides—and, every weekend in October (and Oct. 30 and 31), it hosts a terrifying Scare Trail.
The souls of the abandoned park will guide you along your spooky adventure, taking you under a rickety ferris wheel, over dusty bumper cars, and along the tracks of their rusty roller coaster. If you're an adrenaline junkie in the mood to run from masked clowns, this is the place to be. | 14039 Ridge Hill Road, El Cajon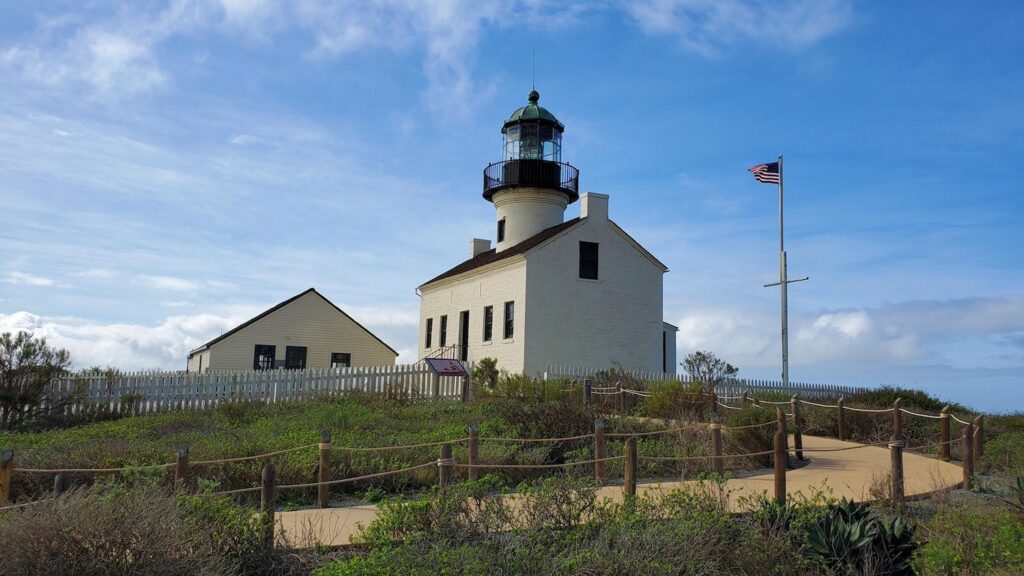 Old Point Loma Lighthouse
This lighthouse on the Cabrillo National Monument was once meant to help ships enter our beautiful bay, but now it's a museum rumored to give solo visitors the chilling feeling that someone is standing behind them. The Point Loma Lighthouse is located about a mile away from a cemetery—which, some folks say, makes it a convenient hangout spot for spirits.
Though the lighthouse is no longer operational, museum goers have seen lights flash in empty rooms. Wiring issues or the souls of the lighthouse's former caretakers following their old rounds? That's for you to decide. | 1800 Cabrillo Memorial Drive, Point Loma