Kona Brewing Company
Try one of the Hawaii-only releases at this big-time Big Island brewer, like a Prince-inspired Purple Grain, available this summer. Pair your pint with some traditional pupus, Kalua pork tacos, or a hand-tossed pizza. Want to find out how "Liquid Aloha" is made? Brewery tours are offered from 10:30 a.m. to 3 p.m. daily.
Volcano Winery
Volcanic fire and local beauty are the inspiration behind this vineyard's vinos, only available on the Hawaiian islands. Varietals range from the traditional Pinot Grigio and Pinot Noir to the exotic guava-grape, black tea infusion, and Macadamia nut honey wines. Open for tastings every day but Christmas.
Hali'imaile Distilling Company
Taste housemade vodka crafted from Maui Gold pineapples, Kona coffee-infused rum, and gin made with Hawaiian-grown fruit at this distinctive micro-distillery settled amid the Maui pineapple fields. Tours of the distillery are offered most days of the week.
Beer Lab Hawaii
Although craft beer is what it's known for, this experimental brewery in Honolulu also cooks up kombucha, the funky fermented tea drink that's gaining popularity in San Diego and on the islands, and its green tea-based cousin jun. The University tasting room is open Tuesday-Sunday.
Nani Moon Meadery
This cozy, family-friendly meadery in Kauai is the only one of its kind in the state. Raw honey is the base for Nani Moon's six varietals that range from dry and delicate to spicy-sweet. The Nani Moon tasting room is open Tuesday through Saturday and reservations can be made online.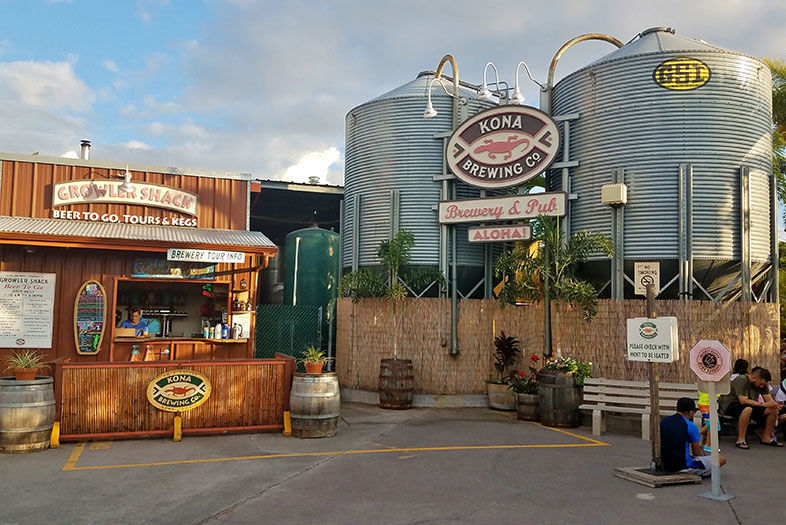 Kona Brewing Company