Content Sponsored by Proturismo De Ensenada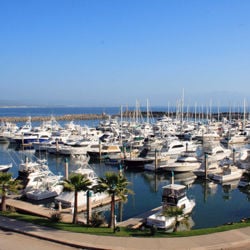 Ensenada, one of the most colorful cities in Baja California welcomes you and invites you to enjoy its many invaluable attractions: beaches, deserts, pine forests, culture, friendly people, wines and delicious food.
Ensenada has it all!
Either you are here for business or pleasure; by car, plane or ship, you will always find something that will surpass your expectations. Take a walk on the beah, surprise yourself practicing ecotourism, explore the Wine Country, taste the local gastronomy, and relax at the most comfortable hotels and spas.
Ensenada, a city full of contrasts and surprises! Come and enjoy it! Take a tour »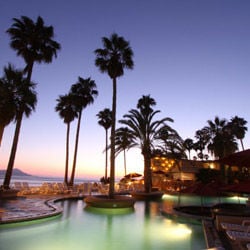 Estero Beach Hotel / Resort is a prestigious family-oriented Resort that has been a favorite since the 1950's, combines the luxury of being away from the stress of ordinary living with an array of exciting activities. It is a favorite location for many sporting events such as beach volleyball, soccer and tennis tournaments.
We have all of the elements that add up to the perfect vacation! Rated as a 4-star Oceanfront Beach Resort, Estero Beach invites the senses to enjoy the beautiful natural setting.
This is where the cool waters of the Pacific and the warmth of Baja California create the memories of a lifetime. Enjoy the fresh air, cool breezes and the spectacular sunsets from either the beach walk or from the balcony of your room. Take a tour »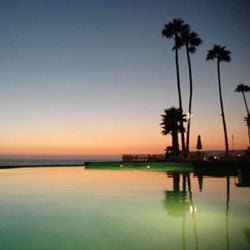 At Hotel Las Rosas & Spa we have had the privilege of serving our guests for 26 years.  Featuring the best ocean view of Ensenada, our services are designed for you to enjoy your stay; from a delicious dinner to timely service to the room, as well as exclusive spa treatments.
An escape from home for the couple, a place to go with family or friends, a place to do business or simply indulge yourself; where the Wine Route Tour is only 16 miles from Las Rosas & Spa, and downtown is 4 miles away, where a variety of restaurants and bars are found.
Here, you will be welcomed as the best of friends, giving you an unforgettable experience of Ensenada. Take a tour »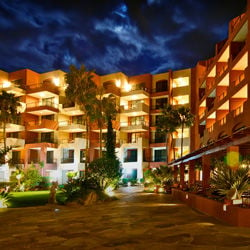 Hotel Coral & Marina is located on the northern end of the Port of Ensenada.
Only 65 miles south of the border, Ensenada offers various attractions: sports fishing, golf, whale-watching, fine dining, wine tasting, night life, Mexican art and much more.
Each of the Hotel's 147 suites has an ocean-view private balcony with breathtaking views that provide a spectacular experience to visitors during their stay in Ensenada.
In addition, the view of the Marina and its boats, the gardens, the staff's warm service, our extraordinary cuisine and the possibility of enjoying everything that the city and its surroundings has to offer. Take a tour »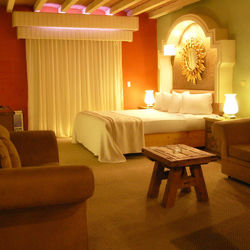 Grupo El Rey Sol sums up 65 years of offering the best Ensenada has to give.
El Rey Sol Restaurant is Mexico's oldest French restaurant founded in 1947. Our highly awarded cuisine is worth the visit to Ensenada. But don't just come for the food, stay at our Posada El Rey Sol boutique hotel across the street featuring comfortable and unique eco-rooms.
Casa de Los Siete Patios with two acres of ocean front gardens is a multimillion dollar hacienda. It is perfect for an affordable upscale wedding or just relaxing with family and friends. Treat yourself to the Ensenada experience!" Take a tour »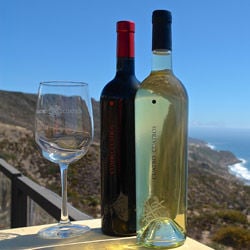 Cuatro Cuatros is a development of fourteen cabañas nestled within vineyards, mountains and the Pacific Ocean. It combines architecture, harmony, nature, freedom, pleasure and a passion for life to create the perfect haven to rest.
Beyond all limits, industries and technology that take part in our daily life, it is still possible to be part of a surreal experience that raises the senses and mind with our indescribable landscape and vineyards.
We provide the services of a luxury hotel and allow guests to enjoy the natural wonderland of our quaint property. Take a tour »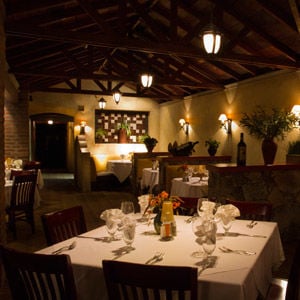 John Hussong IV
Relax and enjoy culinary perfection.
Sano's dishes are prepared with only the best and freshest ingredients in Baja California. The house specialties are premium steak cuts and our succulent aged meats. Chef Abraham Vizcarra, a Baja California native, prepares the exquisite dishes that we are known for during years, same dishes that have given a name to us with the best recipes from the Hussong family, being them the most traditional and plentiful for our distinguished patrons to enjoy.
At Sano's you'll always enjoy our exquisite dishes as long as you let our chef spoil you with suggestions about our wine menu, with the best of Mexico's vineyards. Take a tour »