March 3:
The circus comes to Mira Mesa with "Magikaria Extreme," the latest spectacular from Circus Vargas.
March 4:
Beads and debauchery are a must at Hillcrest Fat Tuesday and the 20th annual Mardi Gras in the Gaslamp. At the latter street festival, the musical lineup comes via Belly Up Productions and the crew behind Gator by the Bay.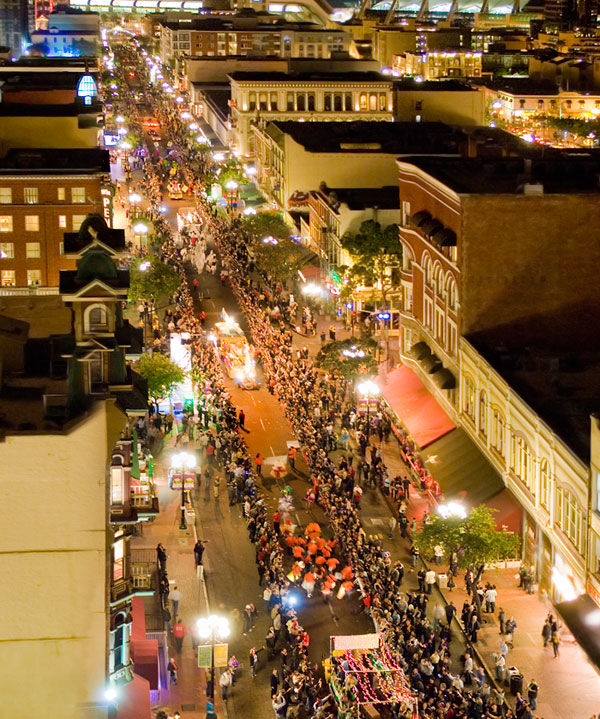 Mardi Gras in the Gaslamp
March 5:
Mother Nature celebrates more than six decades of springtime beauty at The Flower Fields in Carlsbad, open now through May 11.
March 6:
ArtPower! at UC San Diego uncovers "a cinematic odyssey through nature and commerce" in The Fruit Hunters, its Foovie—food plus movie—event of the month.
March 7:
Music lovers rock the Reuben H. Fleet Science Center at its first live concert series, Rock in the Park.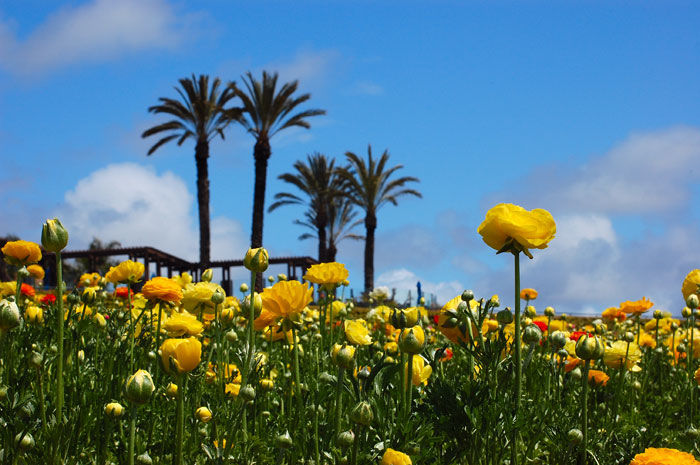 The Flower Fields in Carlsbad
March 8:
History takes a murderous turn in Verdi's A Masked Ball at the San Diego Opera.
Scripps Research Institute Theatre hosts a concert performance of Maltby and Shire's Baby, the Musical.
March 9:
Shakespeare sweeps between tragedy and comedy with The Winter's Tale, in its final week at the Old Globe (closes March 16).