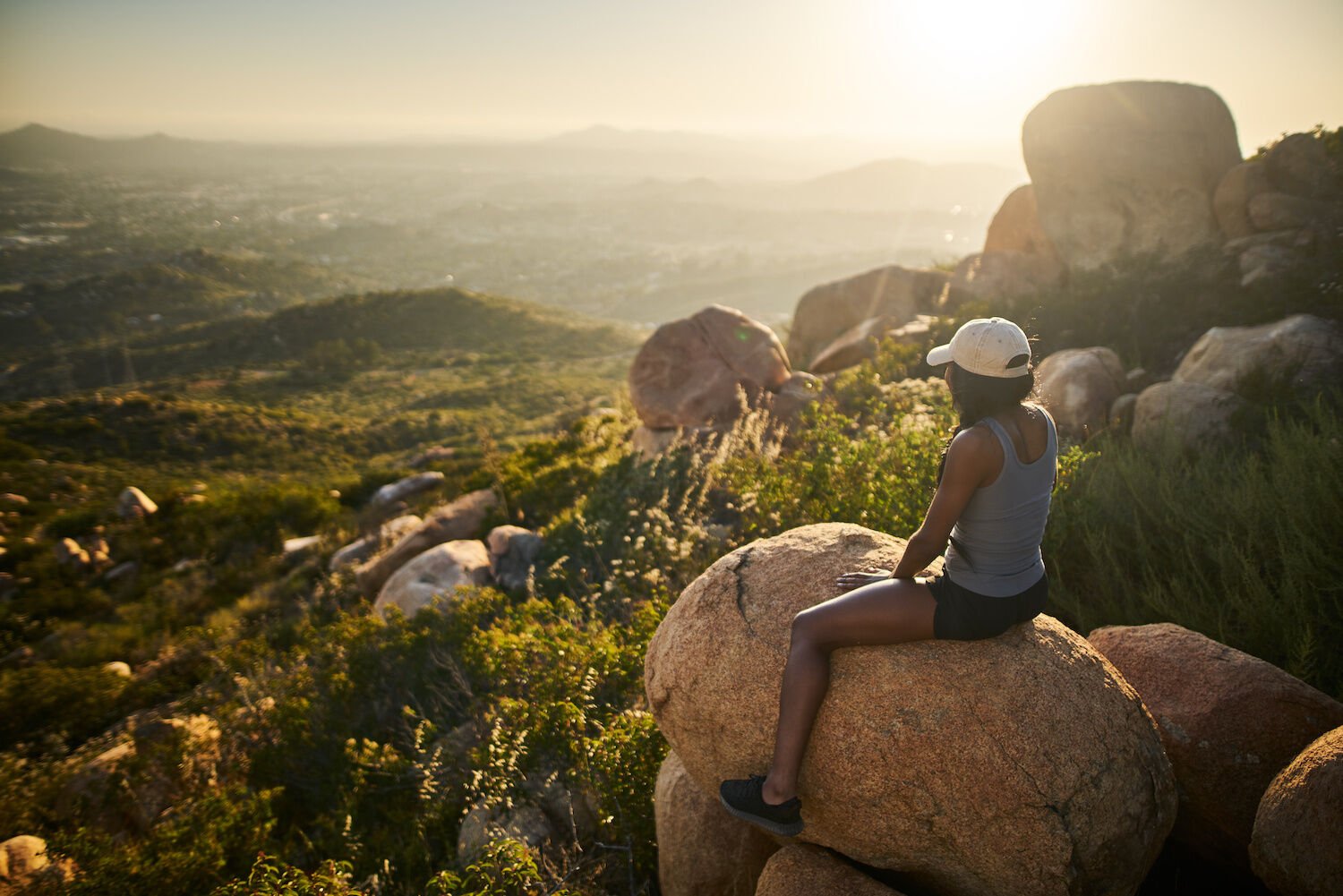 San Diegans love hiking. There are hiking meetups, hiking dates, and hiking toddlers covering our local trails daily—so its likely you've probably been asked a time or two to hike with your friends while living here.
But if you have never hiked before, it can feel intimidating to try to break into it, especially if those around you are advanced trekkers. You may feel like you don't know where to start, how to prepare, or you feel like you're not in good enough shape to do it. But really, almost anyone can take advantage of the many trails we have in our region by just following a few basic tips to get started.
Don't worry, we've got you covered. Here are some ways to comfortably go from your couch to Mt. Woodson's Instagram-worthy Potato Chip Rock in just a few weeks:
How to Prepare For Hiking
Get Walking
The best way to get your body ready for hiking is to simply walk. Try and schedule in, or work up to, at least three walks a week. They don't need to be hard or long, just attempt to increase your weekly step count. Once you feel like your walks are becoming easier, try mixing in a few inclines by trying out a hill or two around your neighborhood to work on your endurance. Do this once a week.
Hit the Weights
Strength training is a great way to begin to grow your muscles and strengthen any weak areas that may hinder your hikes. Since hiking targets your lower body, work on developing those muscles and pay special attention to the glutes. Strong glutes are needed to support your bodyweight and any packs you may be carrying while heading up the mountain.
Buy Supportive Shoes
Many new hikers can often forget this important step when it comes to being fully prepared for hitting the trails: good shoes. Hiking shoes and boots come in all styles and looks. It's a good idea to go to stores such as REI or Road Runner Sports to talk with associates about which shoes may be best for you.
Some good options include Hoka Speedgoat 5, Salomon X Ultra Pioneer Aero hiking shoes or La Sportiva Nucleo High II GTX and Salomon Quest 4 GTX high-rise hiking boots.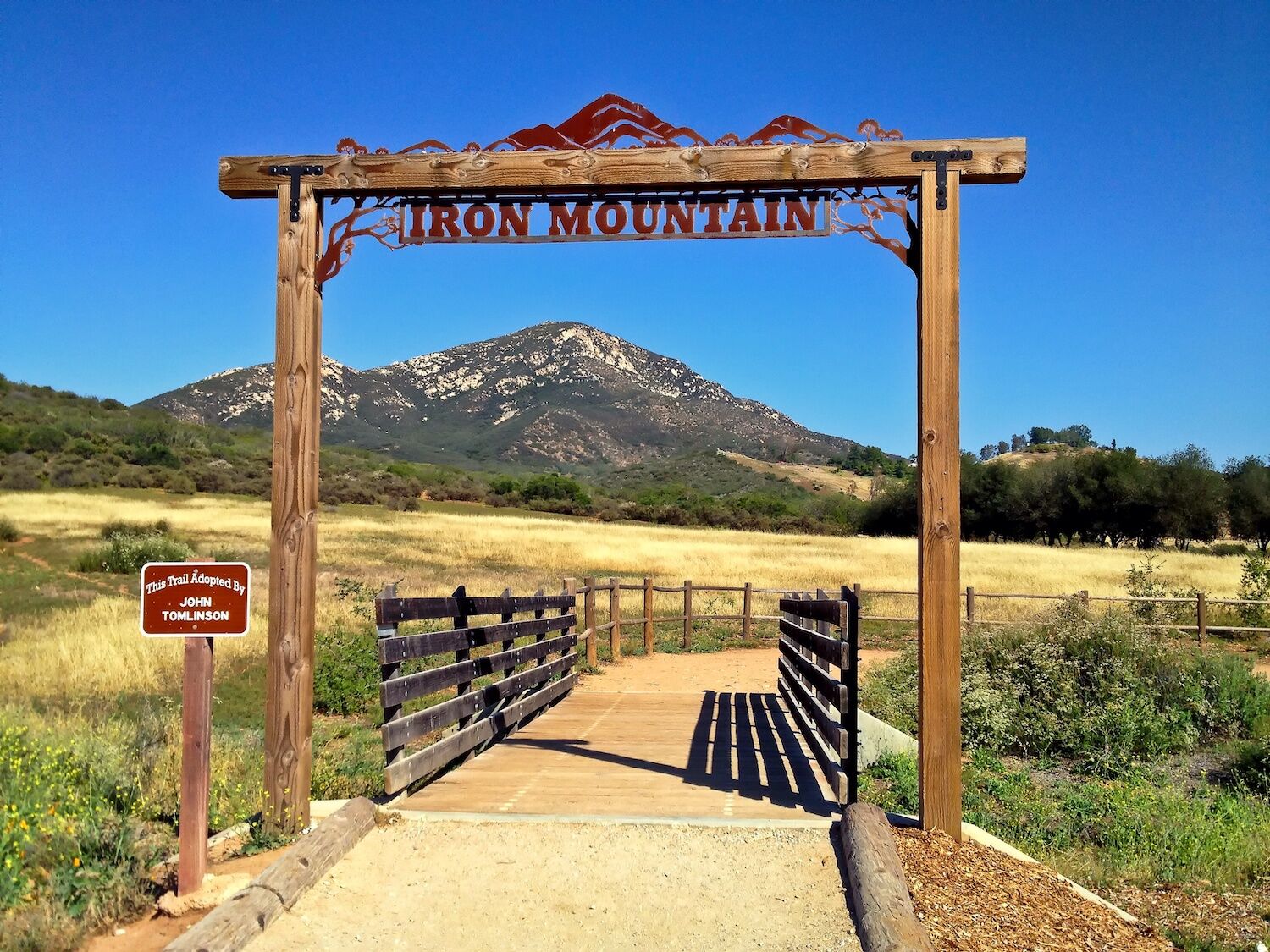 Starting Your Hikes
What to Bring
Hiking is hard work and you need fuel so you don't exhaust yourself. Aim to drink a half liter of water for every hour of hiking for an easy and cool hike (take more when hot). Also bring a snack if you're going for more than two or three hours. Things like energy bars, energy gels and trail mix are great choices.
Download a hiking app such as All Trails on your phone to have a map with you at all times. Often these apps provide GPS tracking capabilities even when offline so you can check them throughout the hike to make sure you haven't gone too far off the trail.
A good rule of thumb when hiking alone is to let someone know where and when you'll be hiking. Generally, as you're starting out on shorter trails, this won't be as necessary but if you happen to injure yourself or get lost, having a loved know know your location will be helpful.
Start Flat & Cool
Give yourself at least three to four weeks to get in shape to hike, but once you feel ready, it's time to start hitting the trails. The best way to do this is by beginning with easy, flat trails that get you used to being on dirt or rocky terrain. Go short at first so it's a positive experience, a two-mile round trip hike can be a great starting place. While hiking in the summer months can be beautiful, for new hikers, the heat may prove more challenging and keep you from finishing the hike.
If you're starting in hotter months, try to head out in the morning when there's still cloud cover, closer to the coast, or just wait until the cooler months to begin. The trails will still be there when it's time. Some good options for short, flat hikes include Chollas Lake, Sunset Cliffs, the Guy Fleming Trail at Torrey Pines, a small part of Los Penasquitos Canyon, or San Elijo Lagoon.
Get Higher
Now that you've put a few miles on your hiking shoes, it's time to move on to longer hikes with more inclines. Remember, those inclines will make your treks harder and you'll feel out of breath more. But the more you train your lungs, the easier these hikes will get.
There are plenty of honest-to-goodness mountains you can climb in San Diego County in around three hours, which is a great way to advance your hiking game a bit. They're still easing you into longer and more inclined hikes, but are going to challenge you a bit in the beginning.
Try Cowles Mountain, the Broken Hill Trail in Torrey Pines, or North Fortuna in Mission Trails Regional Park.
Finally, begin to add a little bit of elevation and distance once you feel ready. Great options are Iron Mountain, the famous Mt. Woodson and Potato Chip Rock, Los Penasquitos Canyon, or Kwaay Paay Peak in Mission Trails Regional Park.
Bucket-List Hikes
Now that you're a stronger hiker, opt to check off some bucket-list hikes. Here are some big challenges to tackle in the region that require more fitness and more time.
A great climb is El Cajon Mountain, also called El Capitan, which is 11 miles out and back and almost 3,700 feet in elevation. It should only be done when it's cool and when you have most of the day to get it done.
Other bigger challenges include all the peaks in Mission Trails (you can hit two or three in an all-day hike), the Fortuna Saddle Trail in Mission Trails, the Oak Grove to High Point trail on Palomar Mountain, or the Mt San Jacinto Peak east of Hemet.
Then, of course, there's always the Pacific Crest Trail, if you want to go for a multiple-day backpacking hike. But that's a discussion for another time.