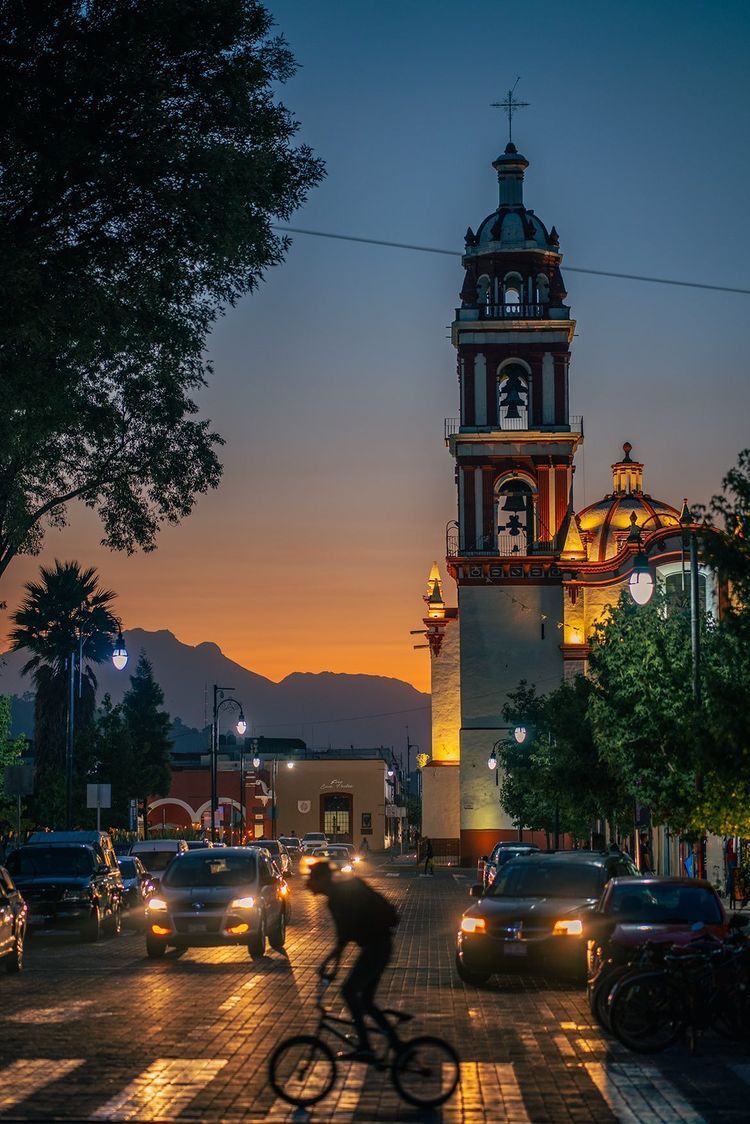 Benjamin Carpenter
The best sandwiches on earth are served in Puebla. Yes, that's a bold claim, but the ingredient list of the cemita poblana speaks for itself: deep-fried breaded pork cutlets bathed in stringy, tangy quesillo cheese topped with smoky-sweet chipotle pepper and pápalo, an herb that tastes somewhere between cilantro and arugula.
All of it arrives between two slices of sesame-speckled round bread with a generous helping of avocado. Sometimes raw onions, queso blanco, and leafy greens are added. It's fair to say that Puebla is worth the two-hour drive from Mexico City for its sandwiches alone, but there are plenty of other reasons to visit.
The capital of its namesake state, Puebla boasts a Technicolor city center filled with colonial buildings and lots of markets. Some of the best examples of colonial architecture are Puebla's many Baroque churches, which draw art lovers and architecture buffs to its center.
But back to the food. The cemita poblana is just one of many revered street foods from Puebla, which has one of the most exciting and varied regional cuisines in the country.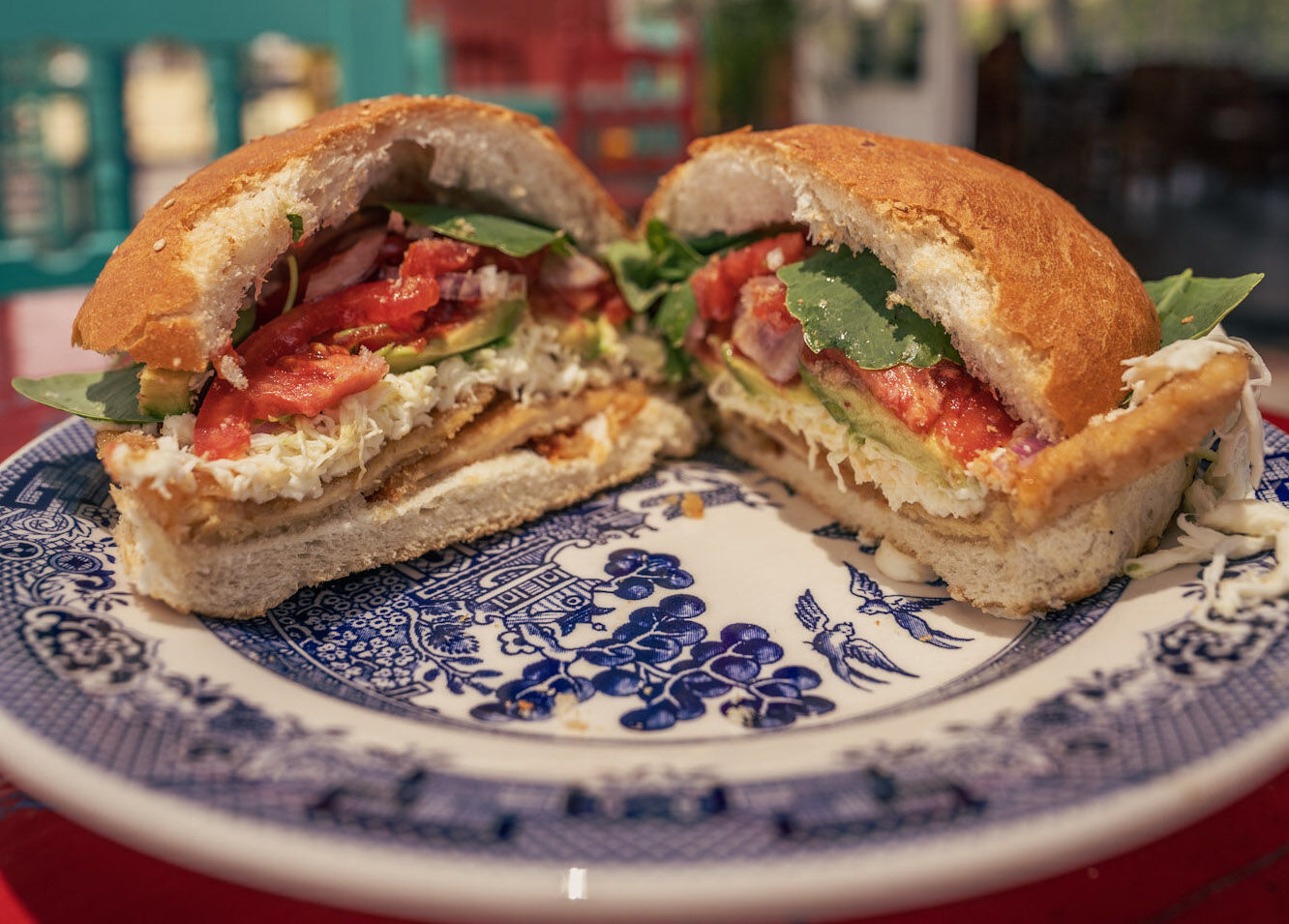 Benjamin Carpenter
Other iconic local dishes include mole poblano, which gains its distinctive taste from chocolate; chile en nogada, a stuffed poblano pepper smothered in a white walnut sauce and pomegranate seeds; and tacos árabes, a product of Puebla's Lebanese population that's served in a pita-like tortilla with spit-roasted pork.
But because the cemita is so inexpensive and portable while hitting salty, acidic, fatty, and spicy notes in one tidy dish, the sandwich reigns supreme. Finding one around town isn't hard, but a few places stand out from the rest.
Hiring a guide, like street-food tour operators Eat Mexico, is one good way to tackle an itinerary. But for those who like to go it alone, Cemitas las Poblanitas, attached to the Mercado del Carmen, is probably the most famous spot to visit—as evidenced by the lines snaking out from its storefront.
A few minutes' walk away in the Centro Histórico is La Antigua Fonda de la China Poblana. It's a proper sit-down restaurant, considered one of the OGs. Not far from there is Cemitas Natalia, which is just outside the city's main sports arena. This version is served with french fries, befitting classic stadium fare.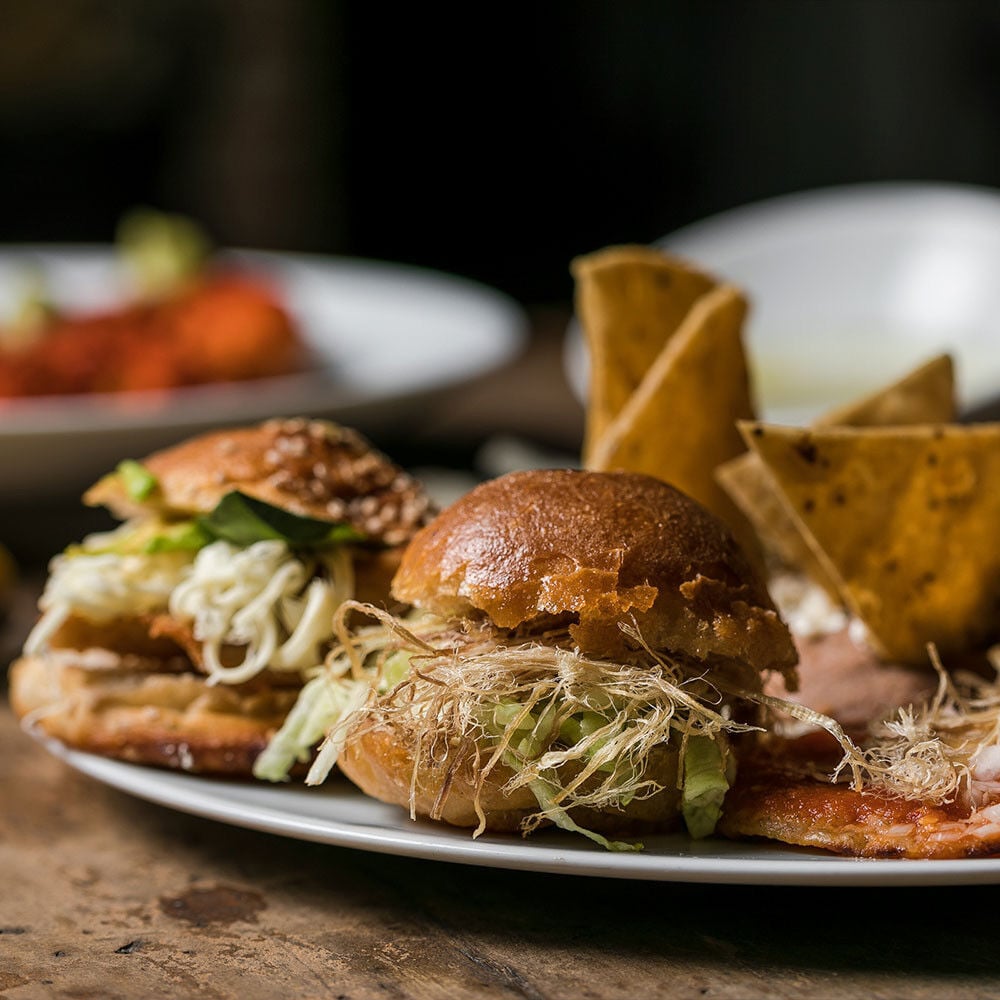 Casona Maria Boutique Hotel
Moyuelo is a stark departure from the rest. It's a modern restaurant initially founded on the idea of hacking the cemita with different ingredients. Currently on the menu is a duck version with roasted carrots and escabeche vinaigrette.
It's also somewhat near the Casona María boutique hotel, which is in an old colonial building and worth a few nights' stay. Its restaurant serves a wide variety of classic poblano dishes, including an appetizer of three mini cemitas, served like sliders with a choice of pork or duck and pápalo oil.