Jenny Chen and Jeffrey Brown never intended to launch a carb empire, yet here we are at the precipice of Izola Bakery's mega-expansion. Planning and construction are underway to bring more than 10,000 of their famous croissants a day to San Diegans via a new, expansive space in City Heights, a dozen outposts all over the county, and a mobile bread truck. Just a few years ago, however, when the Great Shutdown began, they were merely a pair of hobbyists.
In those socially-distanced times, they shared their experiments with the East Village community by lowering their goods to street level from Izola's third-floor loft—Jeffrey's former photography studio—with climbing rope usually reserved for Idyllwild rock climbing adventures. At most, they made 12 croissants and 10 loaves of bread a day.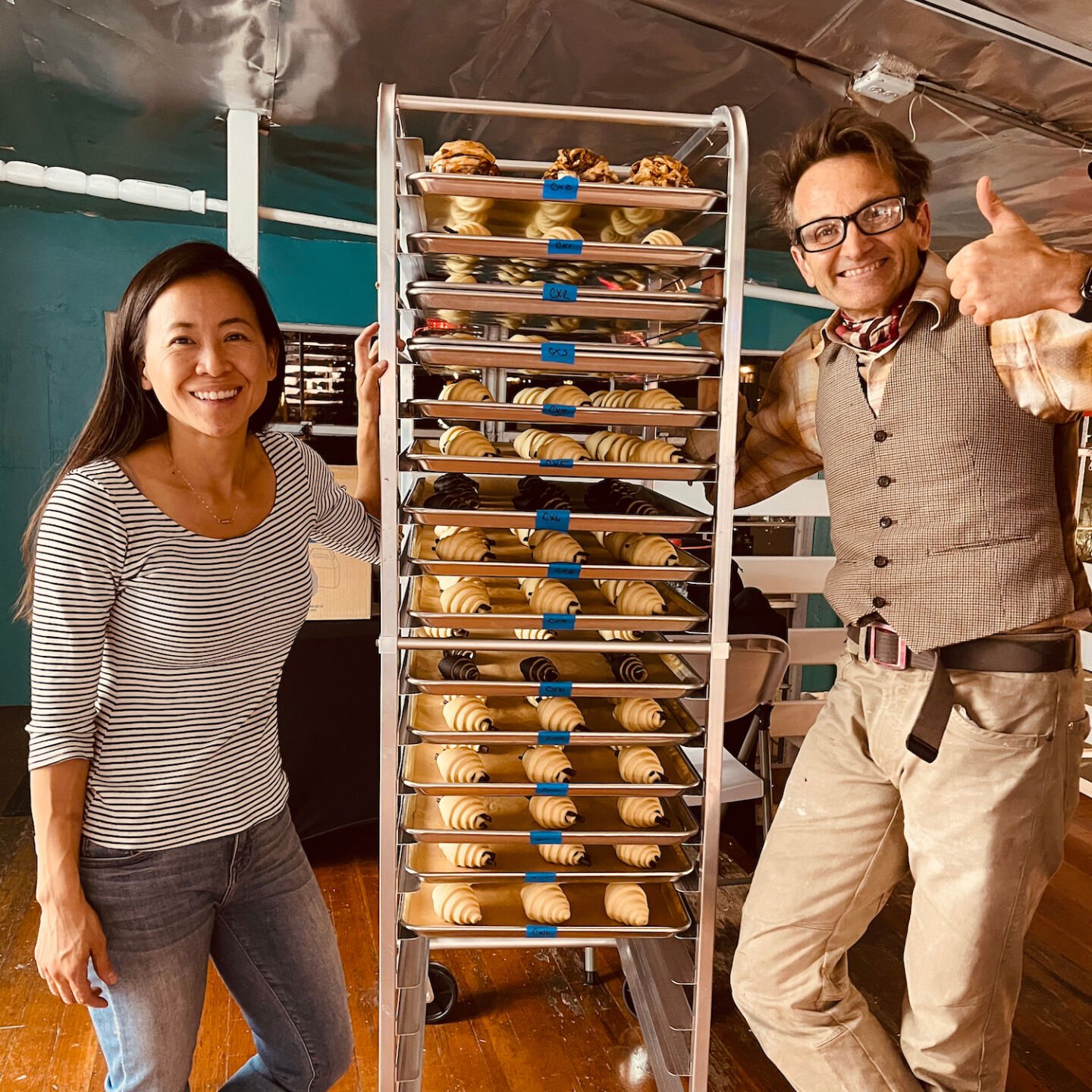 "Getting those croissants to rise like that every time takes a lot of precision," Jeffrey says, whose engineering background was reignited by baking's formulaic alchemy. Perhaps more informative was the joy and sense of connection their warm, freshly baked bread brought people. So they turned their hobby into Izola Bakery, named after Jeffrey's grandmother.
Then, in June 2022, Yelp published a blog post ranking Izola as the number-one bakery in the country. While appreciative, Izola buckled under the public's instant curiosity. Lines snaked the block, staff quit, Covid knocked Jeffrey down. Izola's infinitely flaky croissants take four days to make. With the equipment and systems they had back then, "We couldn't flip that switch overnight because we were baking hot from the oven," Jenny says. Most bakeries bake overnight, not throughout the day. "It broke us," Jeffrey says.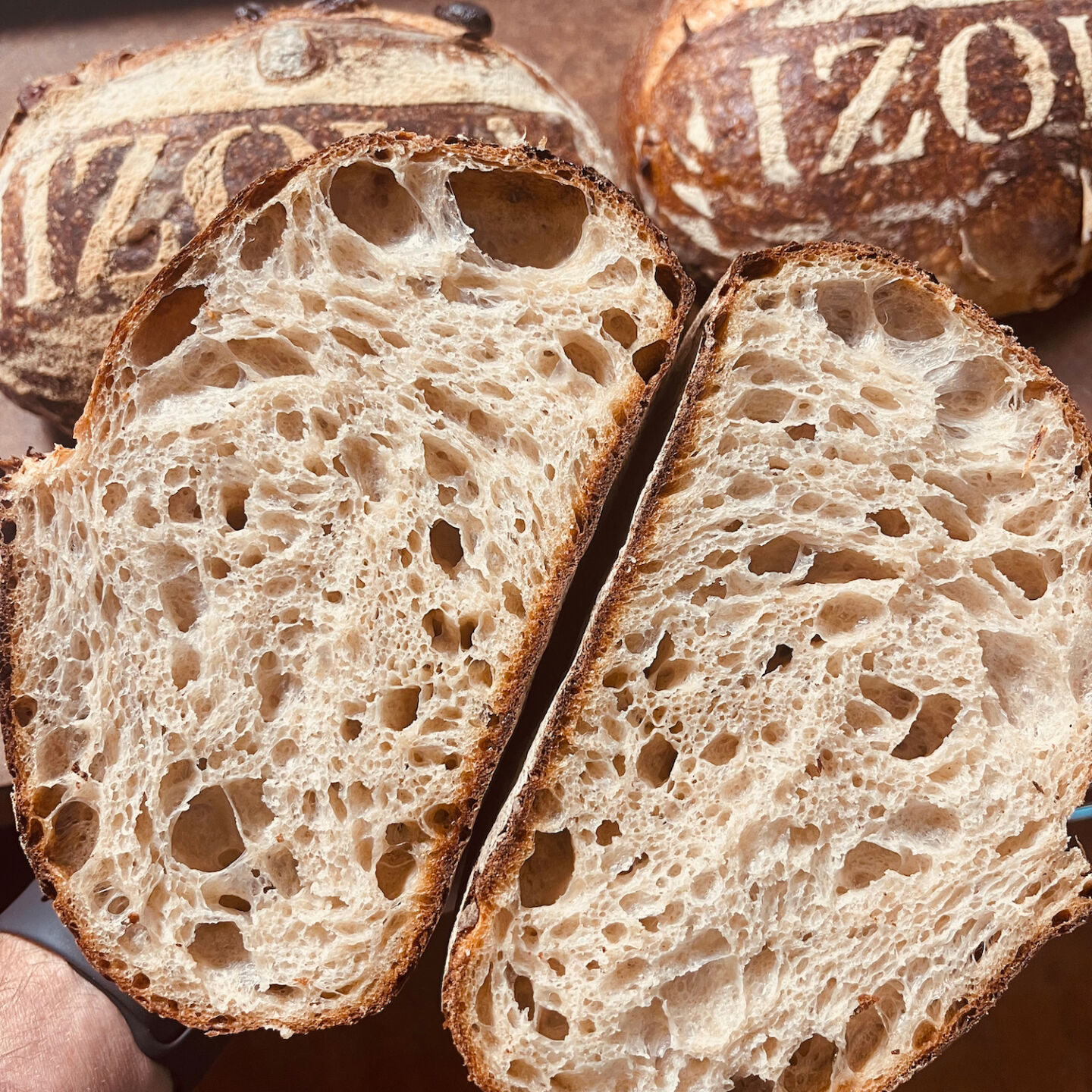 Things run smoother now thanks to Jenny's merchandising background, which helps forecast demand down to the hour. "So the person walking in at 8 a.m. and the person walking in at 10 a.m. are both getting a croissant hot from the oven," Jenny says.
All of Izola's life-affirming carbs begin with quality ingredients: Organic flour and eggs, butter from Normandy (after 17 different test runs), and milk from grassfed cows. Signature items span cranberry and pecan-flecked sourdough loaves to voluminous croissants, Tahitian vanilla bean knots, and fragrant morning buns punctuated by freshly zested citrus.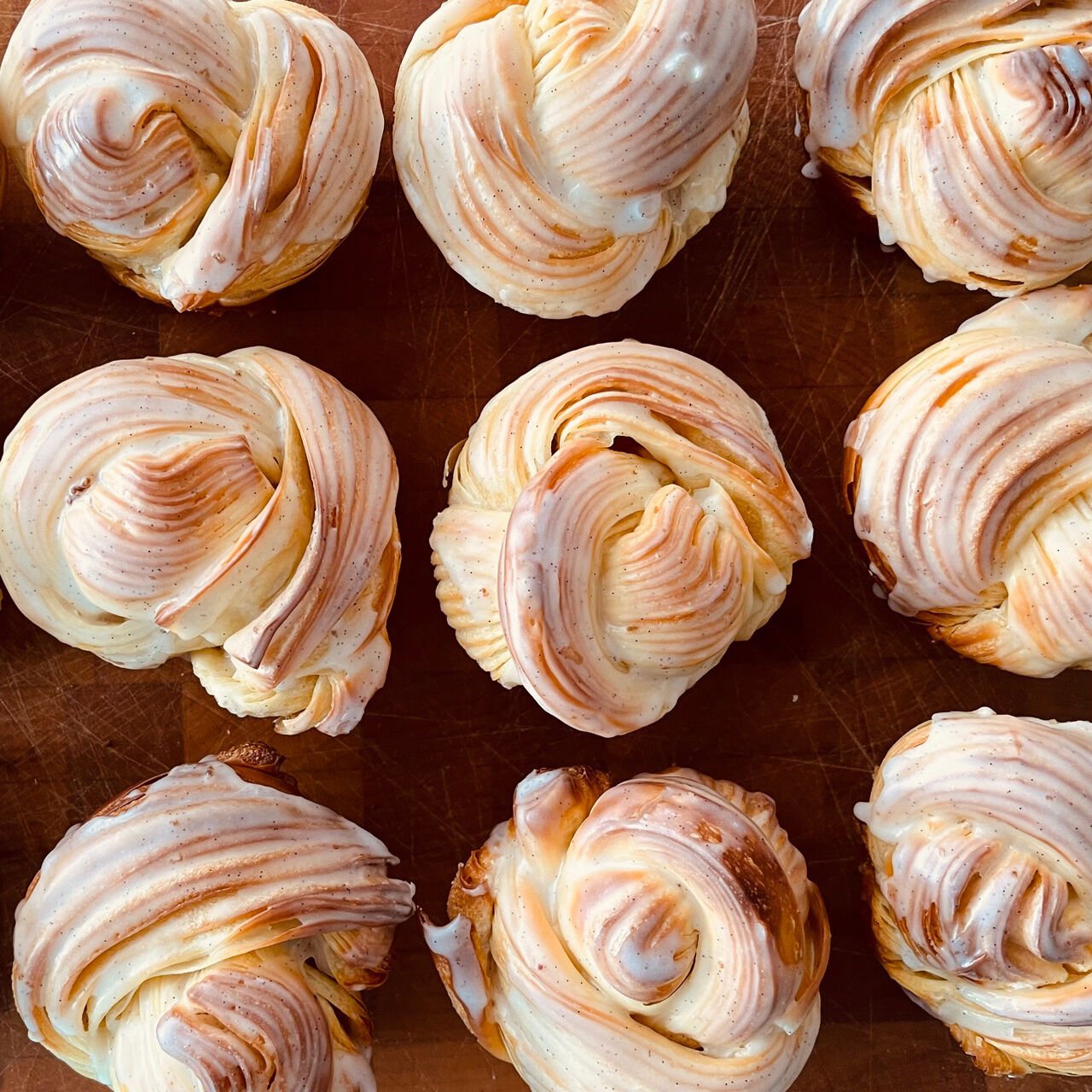 They're just as committed to creating careers. In January, Izola received Leading Living Wage For U.S. Employer certification. The same goes for cultivating a welcoming space for everyone. "You don't even have to buy anything, you can just come and hang out," Jenny says.