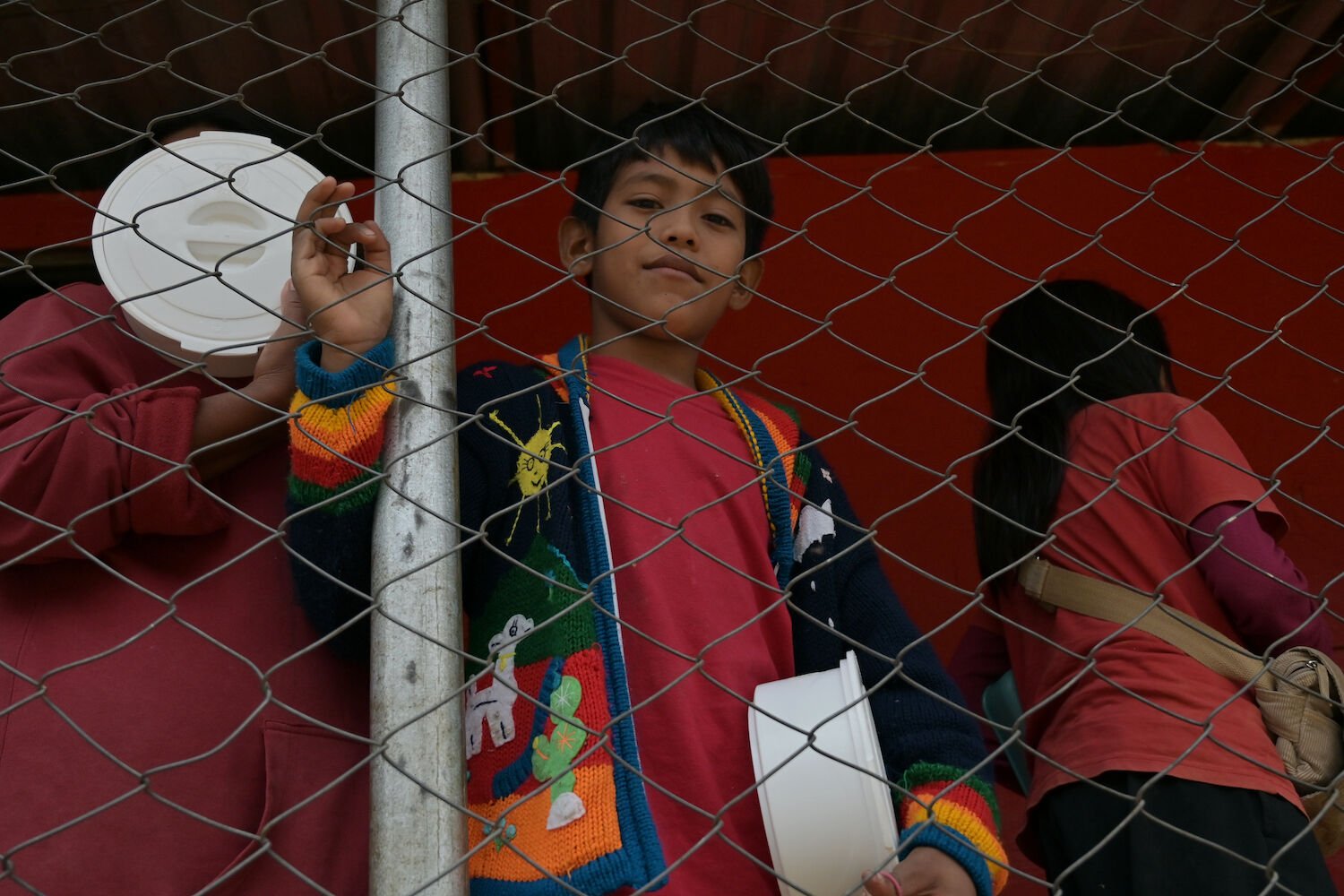 Photo Credit: Carlos A. Moreno for San Diego Magazine
Photos and Translation by Carlos A. Moreno
A massive, already operational migrant community is being constructed in Tijuana, thanks to a pastor, his charitable work, and a groundbreaking partnership with UCSD's Center on Global Justice.
Much more than a migrant shelter, UCSD-Alacrán Community Station (also informally referred to as UCSD-Embajadores) is the first project of its scope in Mexico, says Gustavo Banda-Aceves, pastor of Templo de Embajadores de Jesus church and shelter in Tijuana, through a translator.
The upstart community, located in Alacrán Canyon near the Great Tenochtitlan sports complex, is one of four cross-border UCSD Community Stations, which operate as sanctuary spaces, according to Teddy Cruz, UCSD Center on Global Justice Director of Urban Research and professor.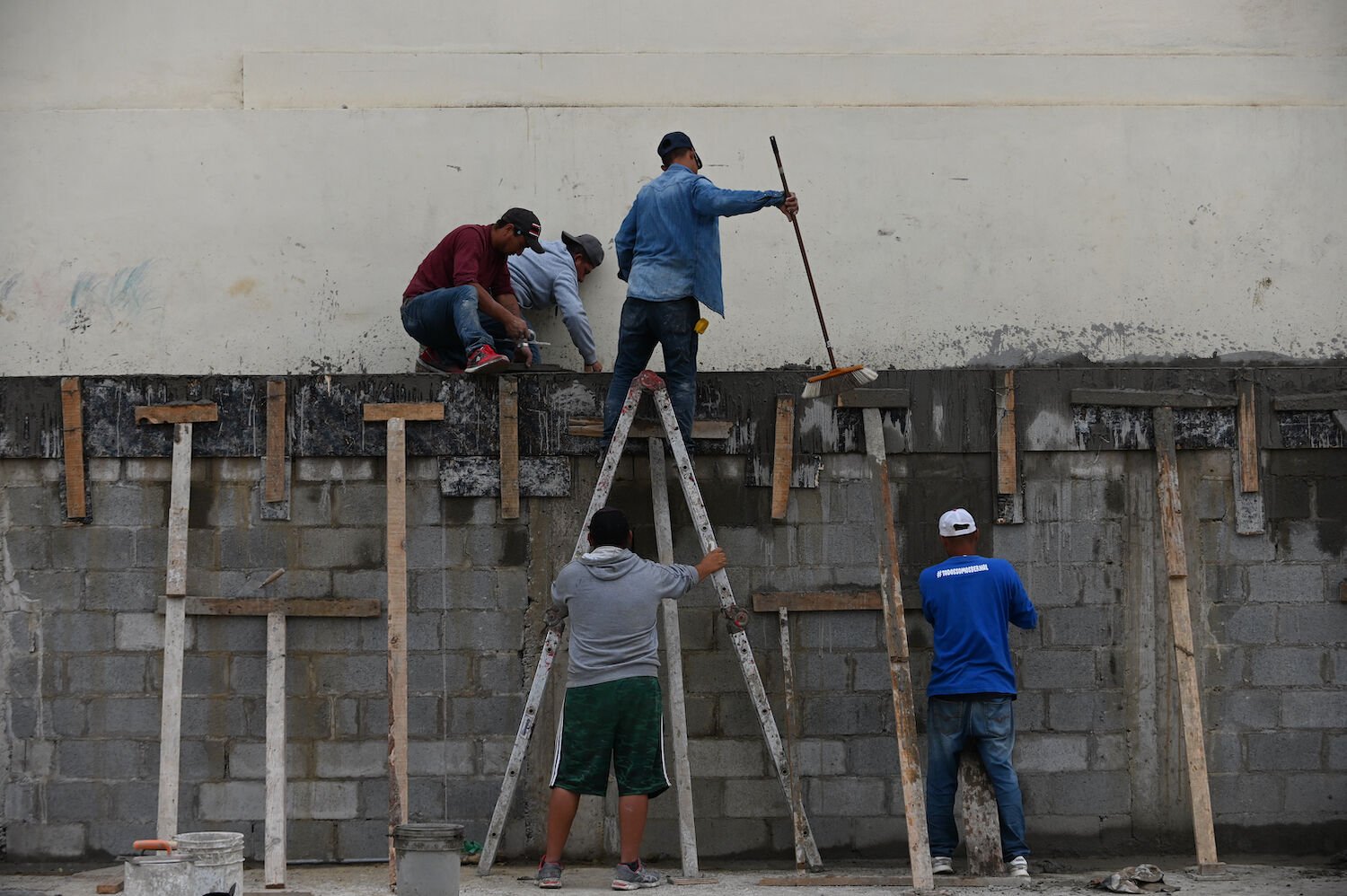 Photo Credit: Carlos A. Moreno for San Diego Magazine
"There is no project similar to this concept," he says of its status in Mexico, adding that he's not sure about the rest of the world, "but there should be, and if not, why not?"
Banda-Aceves' formal relationship with UCSD began in 2017 after a large influx of Haitian migrants arrived in Tijuana beginning around 2015. Cruz and his colleague, Fonna Forman, professor and Founding Director of the UCSD Center on Global Justice, approached the pastor, interested in his project building more permanent housing for Haitians who would not likely be able to cross into the United States, similar to other support work he and his church did with migrants over the years.
"Professors Cruz and Forman told me they wanted to help me build these houses for the migrants," Banda-Aceves says. "They asked me how much it would cost to do that, returned months later, and said they wanted to do something even bigger for the migrants: the construction of a migrant center with UCSD, a project that is still in construction and advancing," he says of the now-operational community.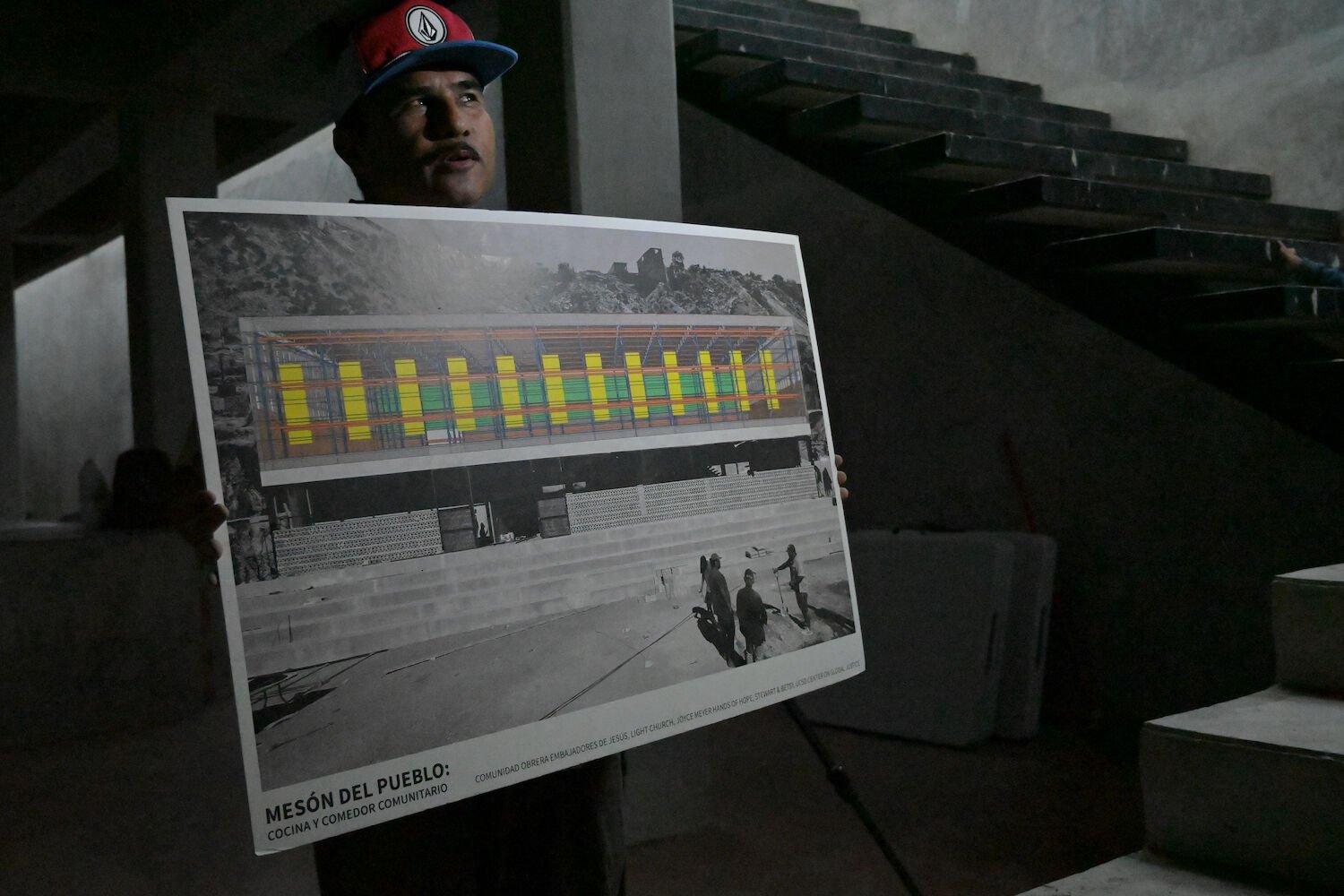 Photo Credit: Carlos A. Moreno for San Diego Magazine
Construction formally began at the end of 2019. "Right at the beginning of the Covid-19 pandemic," Banda-Aceves says. It accelerated greatly in the last year and a half, finally taking the shape of how it will appear in the future when more construction is completed.
Banda-Aceves says that what makes this project different is that, usually, shelters are, "Temporary, a place to pass by on your way [to somewhere else]. This project from the beginning is different in that we allow families to stay until they have concluded their journey and can enter the U.S." He adds that the timeframe for those who arrive in the community and stay is generally one-to-three years or longer.
Also different with this project is its scope. "There is nothing like it along the U.S.-Mexico border," Forman says, agreeing with Banda-Aceves and adding that it's intended to be a longer-term community, not just a waystation.
Far from being just a place to sleep, UCSD-Embajadores is, in reality, planned more like a campus, with several planned buildings providing various functions—healthcare service, schooling, sports facilities, dining, and other necessities, much as a town or city neighborhood would. In reality, the latter is what it's planned to look like. "We expect this will become a model for migrant communities—a commitment for the rights of migrants to arrive somewhere and thrive, but also to remain there, too," Forman says.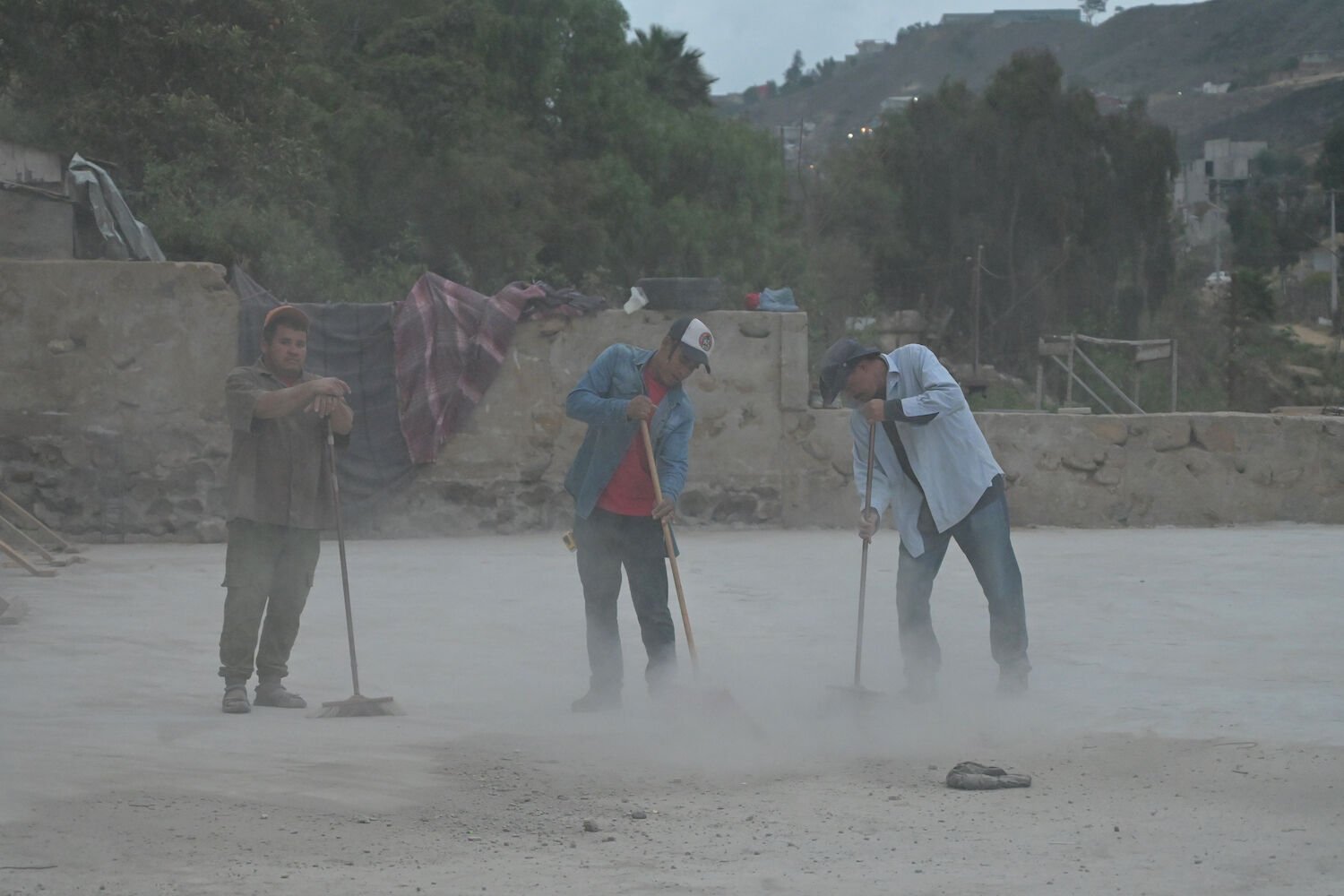 Photo Credit: Carlos A. Moreno for San Diego Magazine
Though it is still in its early days with much still to be built, the limited operational facilities have helped anywhere from 800-1,500 migrants already since October, when residents began to arrive. About a third to one-half of residents are children at any given time, Cruz says. While they accept migrants from any nation, the majority are from elsewhere in Mexico or various Central American nations.
In addition to the variety of raised funds already spent on and committed to the project, the construction of which remains ongoing, Forman says that the city of Tijuana has also committed resources, including building roads in, out, and around the new community and that the state of Baja California has committed to building an elementary school. "It's an example of how informal settlements become permanent. They incrementally shape the city from the bottom up, then institutions begin to pay attention," she says of Tijuana's government and its willingness to be involved after, "Seeing the commitment involved," since construction has begun, she says.
An additional partnership has been formed between UCSD and Mexico's Universidad Autónoma de Baja California, the public university system of Baja California, which will help develop the on-site health clinic with a focus on maternal health.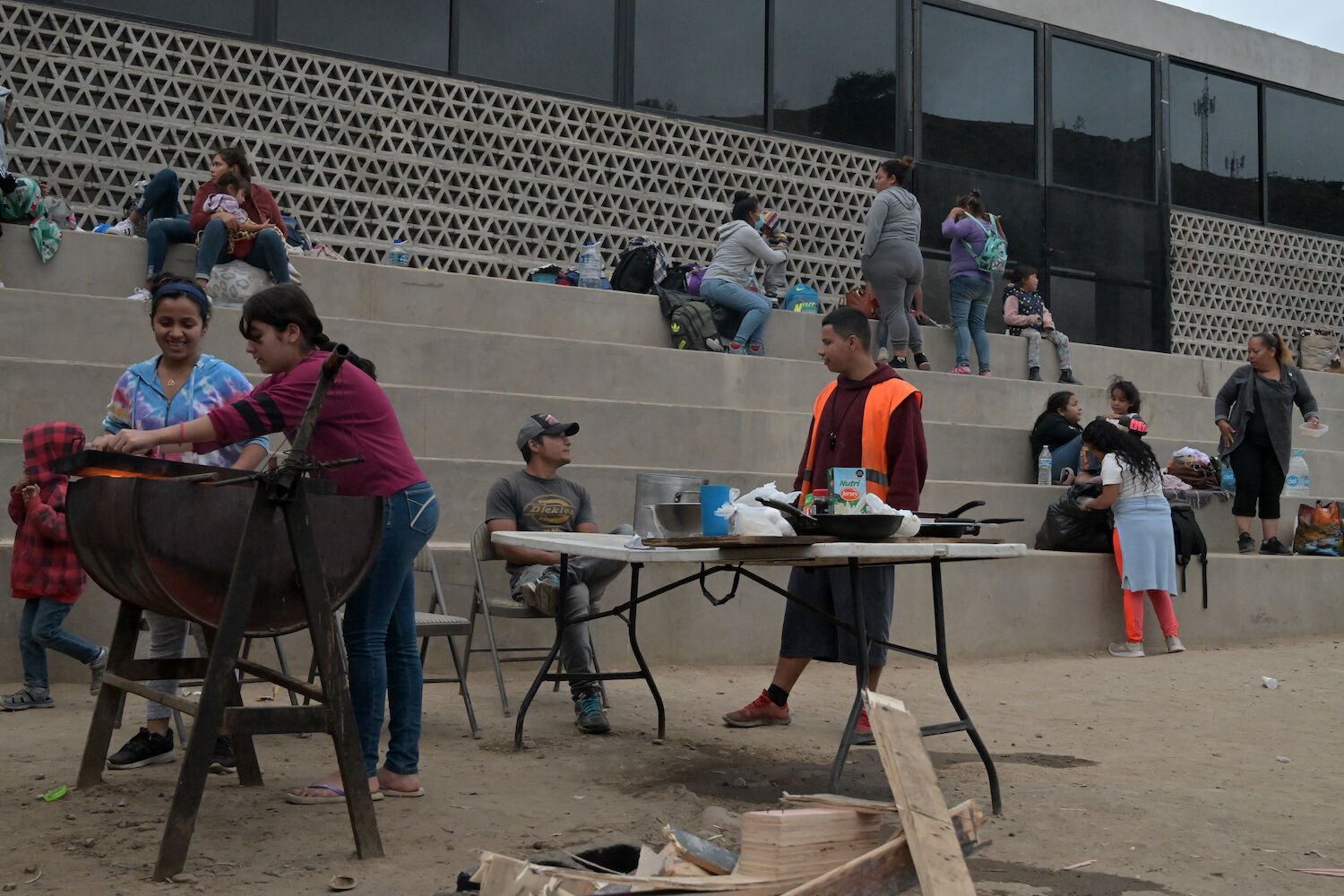 Photo Credit: Carlos A. Moreno for San Diego Magazine
Currently, Forman says, UCSD-Embajadores has received ample funding from the University of California, San Diego, including a variety of grants and philanthropy from donors and foundations, including the PARC Foundation, New York-based philanthropists Robert M. Rubin & Stéphane Samuel, and the Andrew W. Mellon Foundation, which invests in experiential education for undergraduates and gets them into the field, so to speak. Chancellor Pradeep Khosla is, "A champion of the project," she says. Forman also notes that the interest in donating to a project like this marks "a turn in the architectural field toward designing functional and beautiful spaces for marginalized people."
Banda-Aceves says that $5 million has already been spent building the church and shelter, which are currently in service. There is an estimated 10-year construction horizon, which includes the addition of, "Schools, a larger kitchen, cafeteria, sports recreation area, and so forth," he says. He adds that future funds will also be used to buy more land around Alacrán Canyon, as necessary.
Forman and Cruz expect more housing to come online and become occupied this spring, also a large dining room. The health clinic is expected to open in early summer. A basketball court is also expected.
In the future, Cruz says, some of the community's construction will be aided by sweat-equity migrant labor. "What this means is that we are developing a longer-term construction cooperative in which the sweat equity of the migrants gives them an ownership share, and a source of income," Cruz says. UCSD-Embajadores is also partnering with certain maquiladoras, multinational assembly plants that have a home in Tijuana due to the city's status as a tax haven for such businesses. Typically, many workers or migrants in Tijuana who would, in other circumstances, require social housing, instead squat in canyons, vacant sites, and on hillsides, using urban waste from San Diego to construct homes: garage doors, disposable bungalows, rubber tires, and other recycled architectural parts.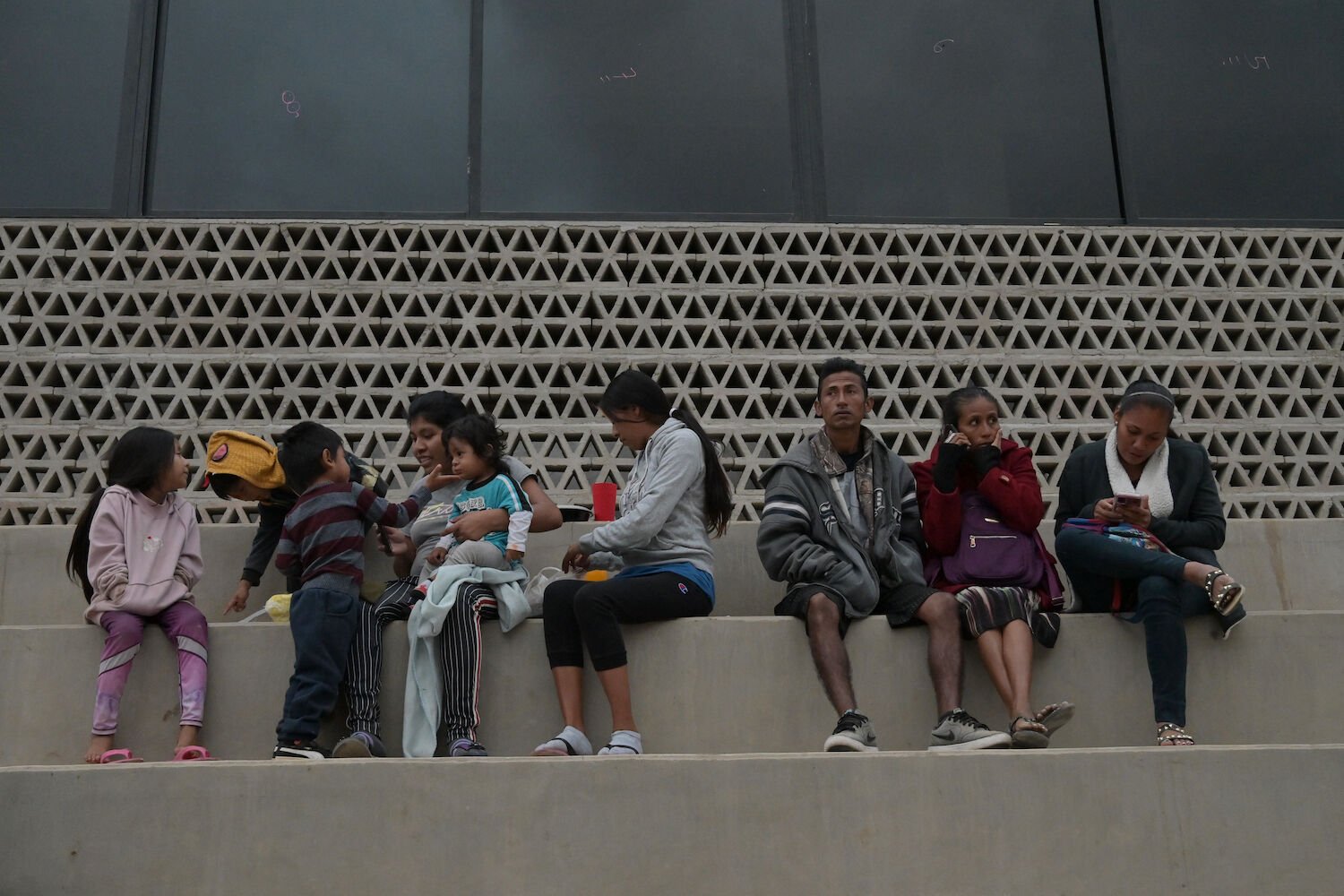 Photo Credit: Carlos A. Moreno for San Diego Magazine
UCSD-Embajadores proposed to Mecalux, a Spanish maquiladora that produces lightweight metal shelving systems, an "ethical loop," as Cruz and Forman called it, whereby it would adapt its prefabricated metal parts into flexible structural systems that would help to construct incremental housing over time. Basically, these would provide the framing and utilities for the structure, while the interiors would be built out by those who live there.
This month, the community will begin to provide different grade level education ranging from preschool, primary, and secondary grades, as well as sewing and fabric weaving for women. The idea is to give residents skills to help them become economically self-sufficient, particularly because many migrants come from areas impacted by violence or from agricultural societies greatly affected by climate change. Having ended up in cities, their skills are no longer useful. It's thought that this training will allow them to find other trades, as well as make their own clothes to wear and sell.
UCSD-Embajadores is an ambitious project, to be sure, but one that feels desperately needed for those involved—not just in Tijuana but also in the wider border region. "We will provide migrants with all the favorable conditions needed while they are in our city," Banda-Aceves says. "So they may feel protected while they are here, in a dignified and safe place until they can reach their final destination in the United States."