New Restaurants in San Diego
Duo Behind Rubicon Deli Launch Burger Deck Rooftop Eatery
When Evan Corsiglia and Antonio Carasali opened the Mission Hills location of locally beloved sandwich spot Rubicon Deli, they got a 1,500-square-foot rooftop deck with it. But, as time went on, the outdoor deck became "a black hole," Corsiglia says, functioning as a makeshift employee break spot or a waiting area for people going to nearby restaurants. With a little more time on their hands during the pandemic, the managing partners started dreaming about what they could do with the unused space—leading to the creation of Burger Deck.
The burger joint builds upon the same foundation that has helped Rubicon be so successful: home-baked bread, sauces made in-house, and meat ground fresh every day. The menu features just four main attractions: two beef burgers (the Deck and the Dirty Deck), a crab cake burger, and a vegetarian portobello mushroom burger.
Corsiglia's favorite is the Dirty Deck Double. ("It's awesome if you have a hangover," he says.) In between two homemade potato buns sit smashburger-style patties, American cheese, caramelized onions, pickles, and the restaurant's signature Deck sauce. They'll also serve up dirty fries (with chopped beef patties, pickles, pickled onions, and Deck sauce), truffle fries, and onion rings. It all tastes extra good with skyline views of downtown and the airport.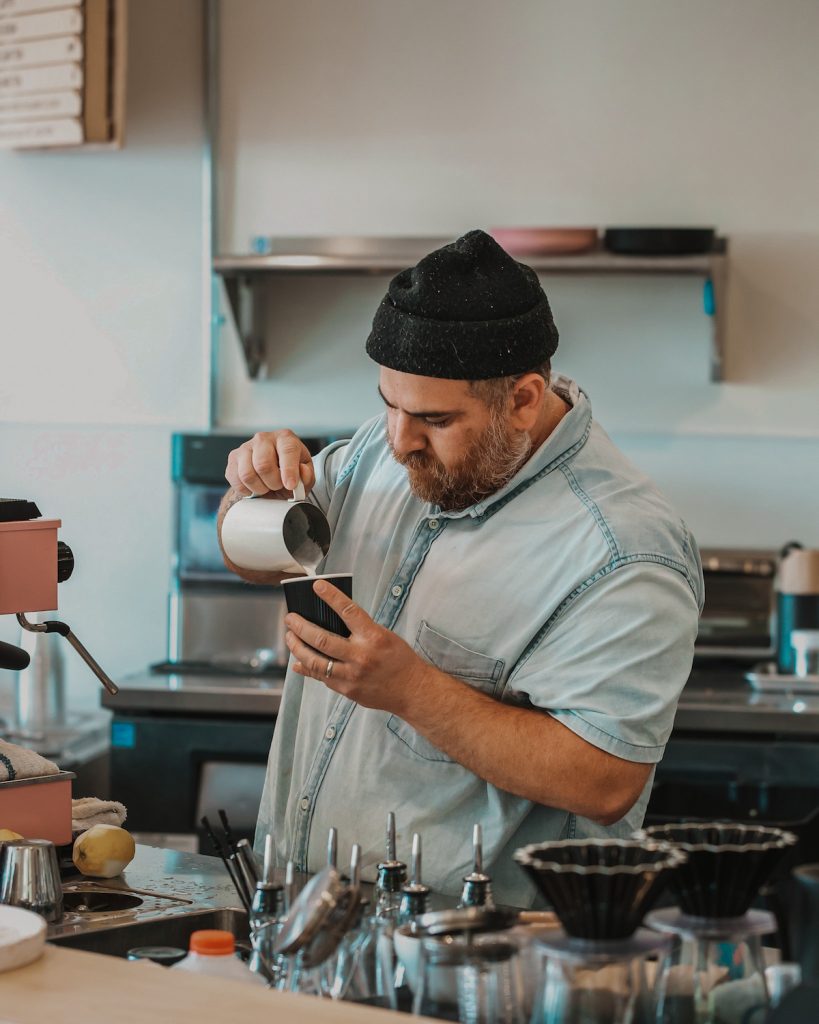 Necessity Coffee Shop Offers Rare Beans on Rotating Menu
Jon Runion has been in the bean business for more than a decade. He developed his craft at Dark House Coffee Roasters before helping entrepreneurs build coffee shops from the ground up. When he was ready to launch his own java-focused concept, he founded e-commerce site Necessity Coffee, selling roasted, specialty coffee beans. A year later, he teamed up with Curtis Northum, a pal at Encinitas ceramic studio Maek Friends, and opened a Necessity Coffee storefront inside Maek.
Runion says that there are three pillars to Necessity: brewing rare and unique coffees, providing guests with a rotating menu (it switches up every 6 weeks), and creating a welcoming space. Necessity Coffee has café standards like lattes and cappuccinos alongside unique offerings, like coffee that is co-fermented with fruit to bring out more complex, fruity flavors.
At the moment, they're brewing a "coffee soda" by carbonating java and adding lime and sugar. On the current menu, you'll also find a rosemary smoked date cappuccino (to make it, the shop macerates smoked rosemary with sugar and dates). There's ample outdoor seating on the patio and inside, while mini picnic tables with books and chalk to keep kiddos entertained as you sip your morning brew.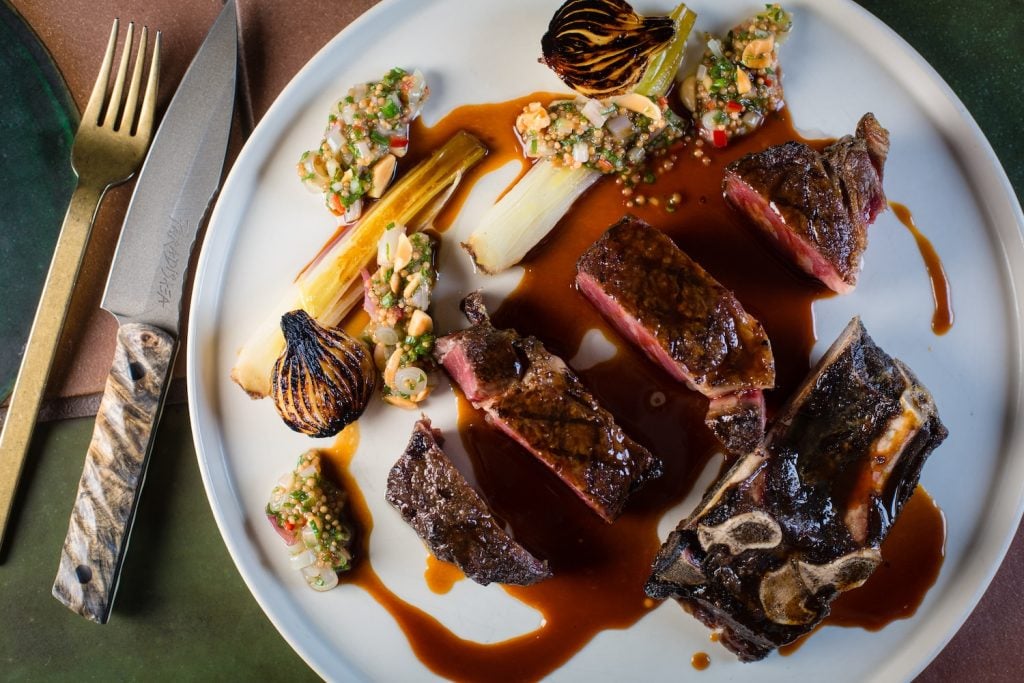 Restaurant News & Food Events
Paradisaea in Bird Rock is welcoming a new executive chef, Jeff Armstrong, and general manager, Patrick Cabido, to the restaurant. Armstrong's resume includes time at Urban Kitchen Group, while Cabido comes to Paradisaea from Point Loma restaurant Cesarina.
Have breaking news, exciting scoops, or great stories about new San Diego restaurants or the city's food scene? Send your pitches to [email protected].