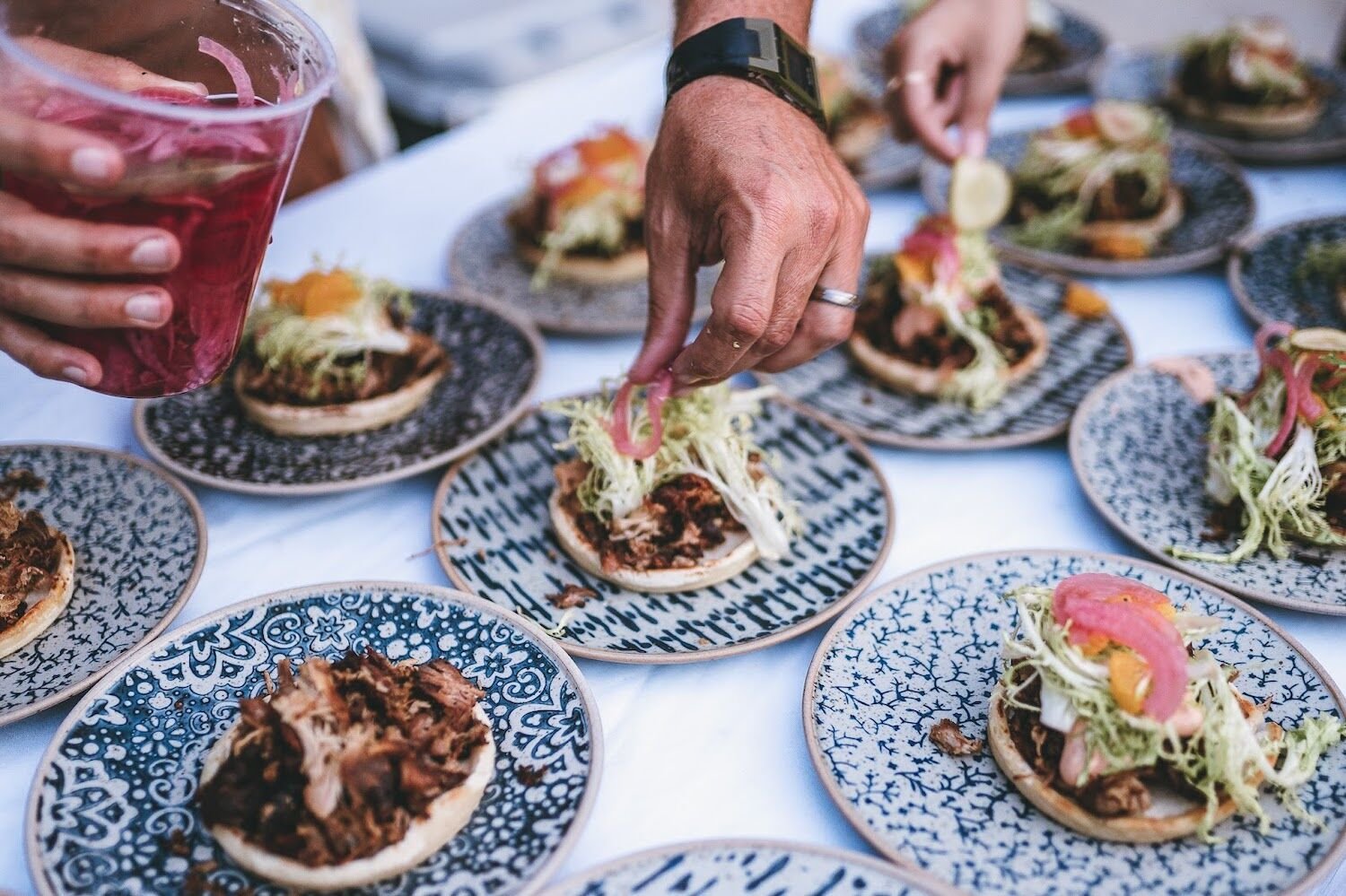 Hannah Bernabe
The value of a secret has never been greater.
Before you set foot in any restaurant, you've likely read a dozen reviews and were presented with 327 photos of the ambiance and food—all geotagged and filterable by camera angle and type of pickle. In a world exceedingly documented, there's magic in the "un." That's why we've seen the profusion of speakeasies across the country and here in San Diego (False Idol, Reading Club, Room 56). And why a pop-up dinner—especially one whose location is kept under wraps until the final hours, in a nook of the city where meals aren't normally eaten—may just be one of the last true surprises left in dining culture. 
In 2019, The Blank Table made a name for themselves as skilled surprise-makers. The dinner party series was designed by two childhood friends, local creative Alexandria Ott and chef Frederick Keller. And now, after a pandemic-length hiatus, they're back. They've announced six new dinner events, each uniquely curated so that guests won't have preconceived notions of what they're walking into.
"It's for the love of hospitality," says Ott. "And with the hope that connections will be made that foster San Diego's creative community."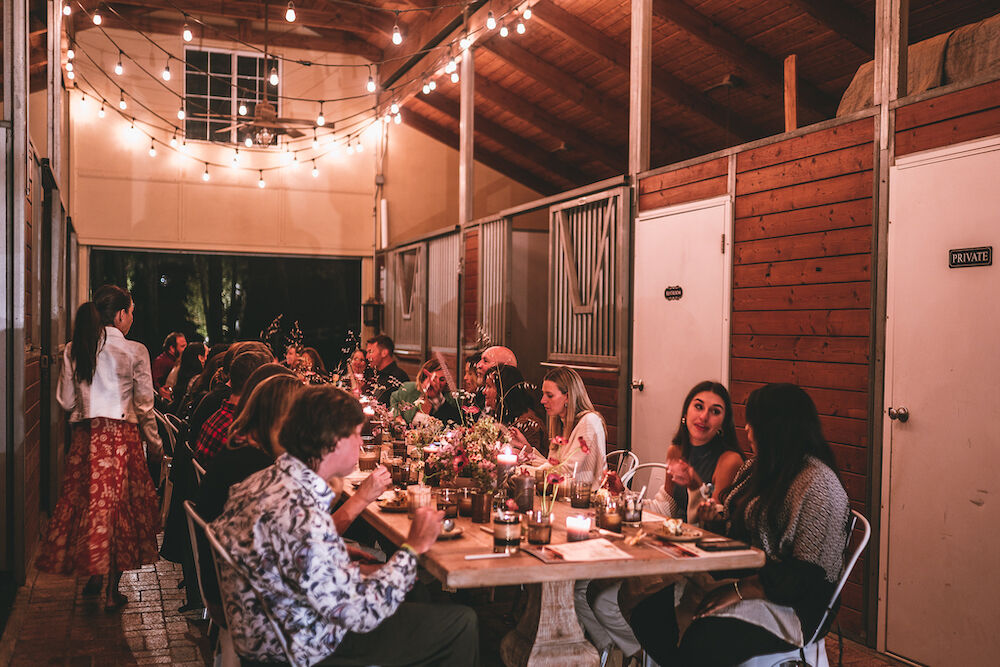 Hannah Bernabe
The morning of the event, guests receive a text message with a map link to the location. For this season, Ott and Keller have joined forces with the team from Verbena Kitchen—local hospitality vets Jillian Ziska of To Be Designed, Chef Ronnie Schwandt, and mixologist Dallas Juanes. Each event will be a five-course prix fixe menu with cocktail or mocktail pairings.
"You may be on a private dock as the sun is setting or you may be in a garden tucked away from the world," Ott says. "Each person enters with a little bit of apprehension, then you slowly hear conversations emerge as each drink is delivered. By the third course, everyone has made friends and the joy is palpable—all set to a revolving themed soundtrack that can range from A Tribe Called Quest to The Clash or Patsy Cline."
Tickets are on sale now at theblanktablesd.com