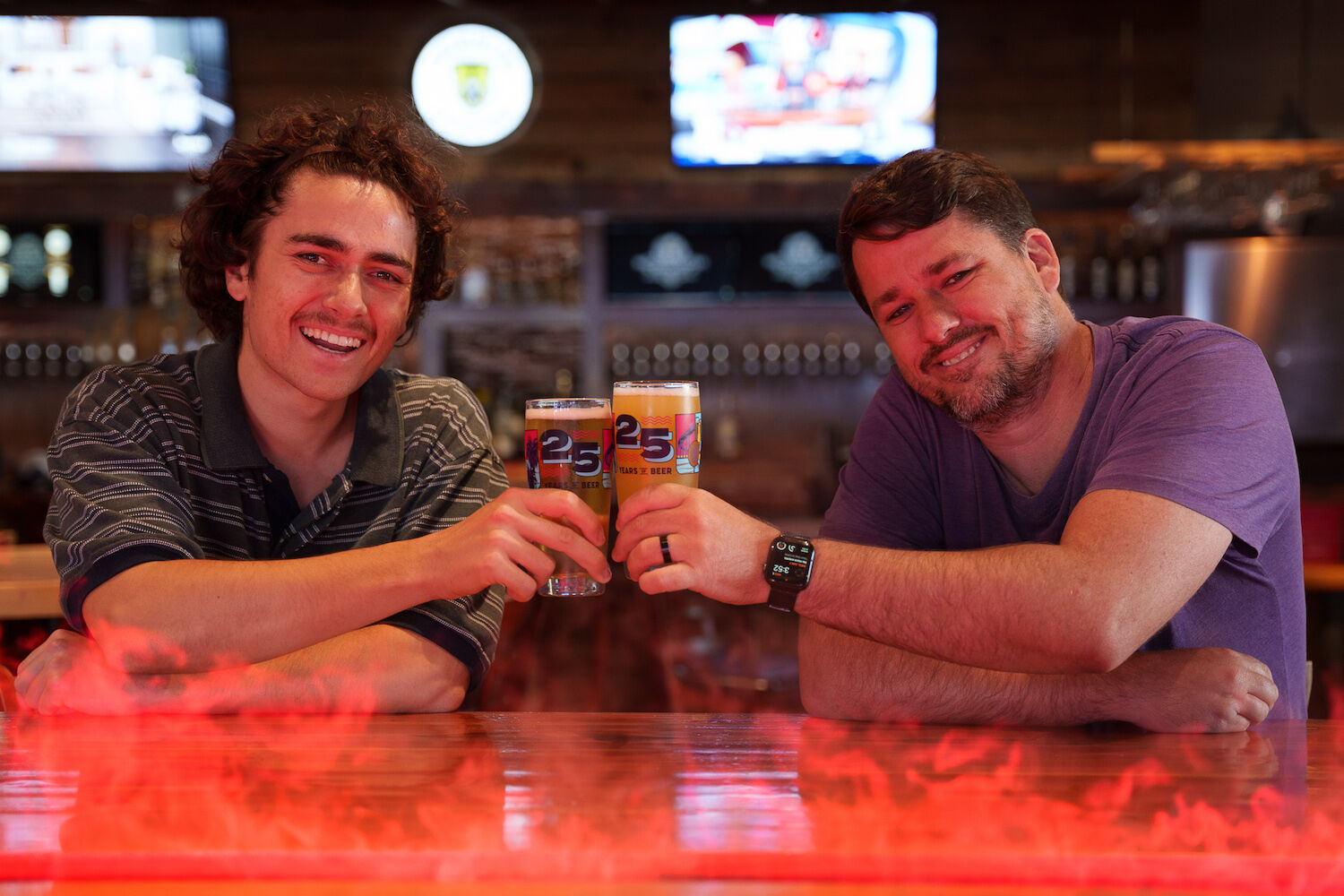 San Diego Brewer's Guild
Every weekend is beer weekend. But this one, especially.
The inaugural SD Beer Weekend launches June 10-12. Conceived in honor of the San Diego Brewers Guild's 25th anniversary, it's not a beer festival. Rather, it's an opportunity for local craft drinkers to curate their own experience across the county's 150+ breweries and myriad of satellite tasting rooms. Choose your favorite taproom, and there's most likely a celebration there this weekend.
"Fans shouldn't have to wait until November to 'officially' celebrate SD Beer," says Guild executive director Paige McWey Acers, explaining that the 14th annual, ten-day San Diego Beer Week will continue as normal this fall. SD Beer Weekend is like a halfway-there celebration with its own events, commemorative glassware, and special brews made with a brand-new hop blend called "Zamba," which Acers describes as loaded with "overwhelming tropical, tangerine, and stone fruit."
San Diego Brewer's Guild
Founded in 1997, the mission of the Brewers Guild is to "promote awareness and increase the visibility of fresh locally brewed beer through education and participation in community events." With that goal in mind, Acers says the time was ripe for a fresh outlet for fans—especially as small breweries continue to grapple with pandemic challenges like inflation and supply chain issues.
"We continue to need the support from our neighbors and communities to see that our craft breweries make it to the other side," she explains. "Dollars spent directly at the brewery go a long way for these small businesses." She encourages participants to use social media hashtags such as #SDBeerWeekend and #DrinkSDBeer as ways to showcase their participation at beer bars like Blind Lady Ale House, breweries like Chula Vista Brewery, and many more.
Over the past 25 years, the San Diego Brewers Guild has helped build San Diego craft beer into a billion-dollar industry known as "The Capital of Craft" in the U.S. Their ongoing efforts to support and advocate on behalf of local independent breweries for over two decades is a remarkable achievement. While I rarely need an excuse to visit my favorite taprooms, SD Beer Weekend promises to be a great way to commemorate their efforts and do my part to keep San Diego at the top of the craft beer industry.
Find more about events and breweries participating in the first SD Beer Weekend (June 10-12) at sdbeer.com.