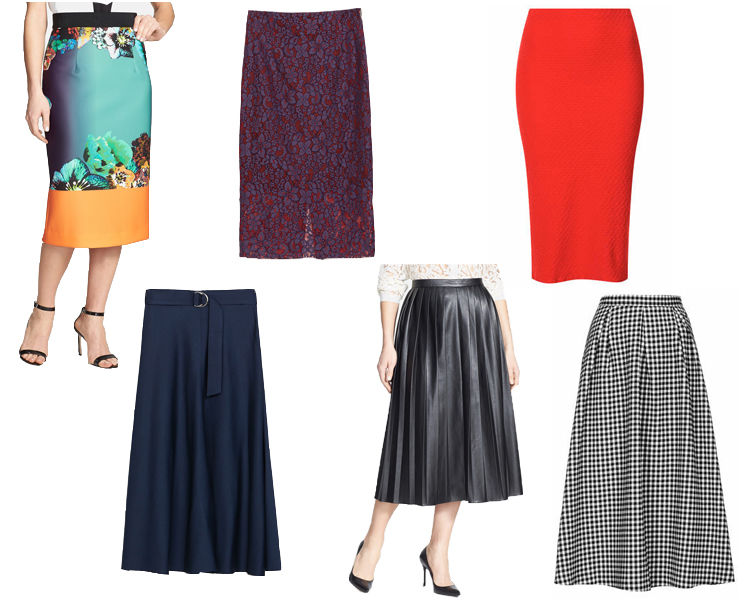 With the gradual approach of spring weather, it's time to shed the chunky sweaters and kick up the hemline. Don't worry about hopping on the elliptical quite yet; thankfully, this season's must-have item is the modest midi skirt.
The midi skirt hits anywhere from a couple inches below the knee to a couple inches above the ankle. While it might conjure images of a 1950s housewife, this skirt is meant for the cool kids. Whether full and pleated or straight and pencil-like, this skirt is a versatile piece that's easy to pull off. Wear it with a t-shirt, cardigan and pointed-toe flats for the day. For night, single-strap heels, a sleeveless blouse and statement necklace kick up the look.
Pictured (top to bottom, left to right): Milly printed pencil skirt, Zara lace pencil skirt, Topshop textured midi tube skirt, Zara midi skirt with belt, Pink Tartan faux leather pleated skirt, and Topshop gingham calf midi skirt.