It's been more than 30 years since Vista siblings Sean and Sara Watkins teamed up with their Oceanside pal Chris Thile to play their first concert in Carlsbad. The trio of preteens who called themselves Nickel Creek soon became regulars at North County bluegrass jams and festivals.
After two self-released 1990s records, Nickel Creek was ready for prime time: Their 2000 self-titled album went platinum, and the 2002 follow-up This Side won a Grammy.
Celebrants, released in March, is Nickel Creek's seventh album. A fall US tour brings the band back home for an Oct. 13 performance at the Rady Shell, marking the trio's first San Diego concert in almost a decade.
Individually, though, they've hardly been away that long. While Thile now lives in New York, Sean and Sara are just up the road in Los Angeles. In 2016, Sean made a special appearance at Carlsbad's That Pizza Place, where Nickel Creek performed for the very first time in September 1989. Sara returned to Vista last year to play at Summergrass, a 20-year-old festival.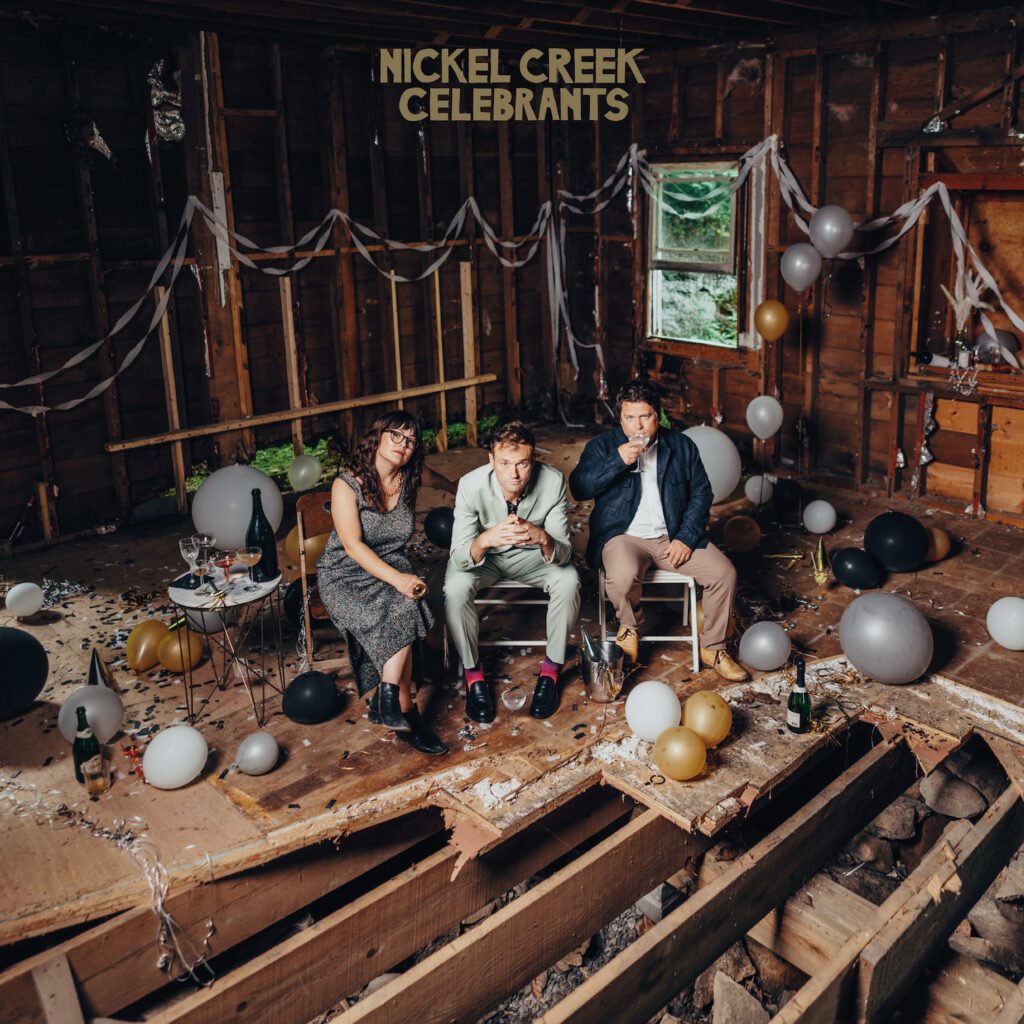 Celebrants is the band's first album in nine years and only their second since 2005. But Sara is quick to stress that the band never actually split up, despite those extended gaps.
"The first break was just a pause," she says. "Nickel Creek had been the focal point of our individual careers and lives until that point. We knew that we would be coming back at some point to make more music together."
The second break, she adds, was, "just sort of an accident." All three members pursued side projects and solo albums during the past decade. "It's kind of wild how time flies when you get in a groove of life and careers and everything. But it always feels really good when we come back together."
Sara joined singer-songwriters Sarah Jarosz and Aoife O'Donovan as one-third of the group I'm With Her. Thile made albums with the Punch Brothers, while Sean worked with Switchfoot's Jon Foreman in the band Fiction Family. All of those experiences aided them in bringing new perspectives to Celebrants, an album that connects to Nickel Creek's past while pursuing fresh directions.
"You're challenged by unique things in each project that give you new strengths—and all of those can then be applied to [your next] project," Sara says.
Though Nickel Creek continues to push the boundaries of bluegrass and Americana music outward, the trio's sound transcended traditionalist limits from the start. Celebrants is more proof of this.
So should we plan on another Nickel Creek album in, say, 2032? Sara suggests the next stretch between records might not be as long as the last two. "There's no intention of taking a break at this point," she says. "We fully intend on making Nickel Creek a much more consistent part of our lives, and to not have it be eight or nine years between albums. We would love it to be much less than that."
Nickel Creek plays The Rady Shell on Oct. 13.