Nestled near University City, Clairemont is a seemingly sleepy residential neighborhood packed with hidden culinary gems. Turkish classics, Hawaiian comfort food, vegan shrimp—you'll find it all here, along with expansive green spaces, wellness-focused studios, and unassuming shops catering to hobbyists and pet owners.
Here are our favorite spots to eat, shop, and play in Clairemont.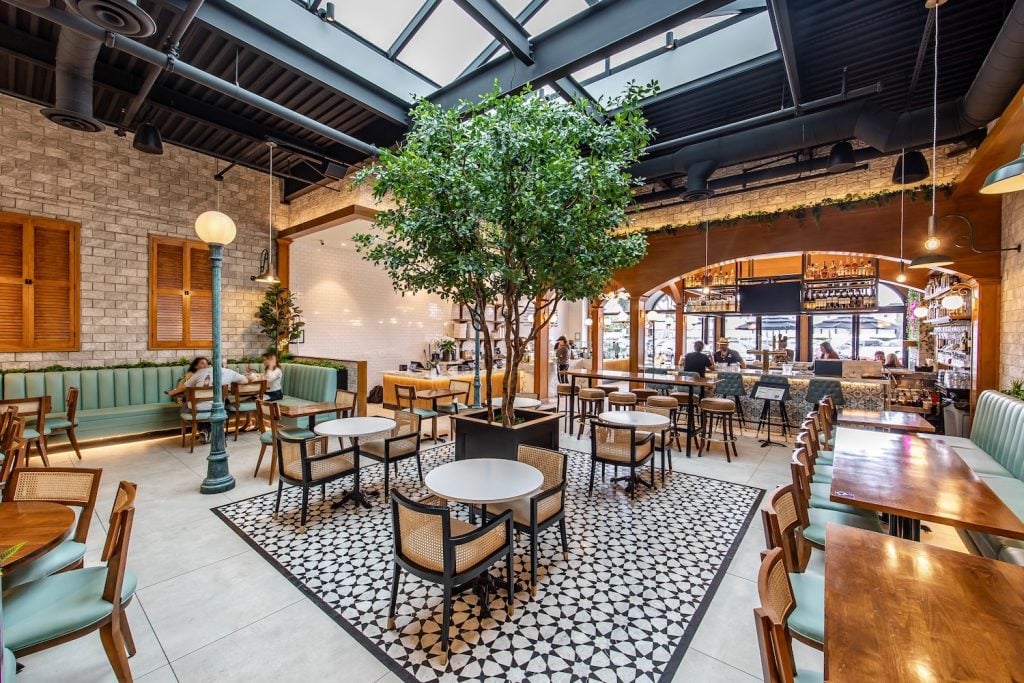 Clairemont Food and Drink
Aladdin Cafe
This casual, strip-mall joint offers Mediterranean eats inside or out on the patio. The robust menu includes a solid lineup of vegetarian options and harder-to-find dishes like Turkish tajine, zarb, and borak in addition to shawerma and gyros.
5420 Clairemont Mesa Boulevard
Havana Grill
Settle into Havana Grill's soft bench seats with a plate of plantains and lechón. This Cuban restaurant centers organic and locally sourced ingredients in traditional dishes like arroz con pollo, ropa vieja, and yuca fries. Douse it all in mojo sauce—a classic blend of olive oil, garlic, and citrus.
5450 Clairemont Mesa Boulevard, Suite G
Yakitori Taisho
Tucked away in a Smart & Final parking lot is a cozy spot with a broad selection of yakitori and sake. The jazz music–filled eatery is just as popular as its sister restaurants, Convoy's Yakyudori and Kearny Mesa's Hinotez, so make a reservation to nab one of the few seats.
5185 Clairemont Mesa Boulevard
The Butcher N Cheese
This hidden gem is a craft burger and local beer joint serving meat (including bison, turkey, and lamb) and plant-based burgers, hot dogs, seafood, and more. On Fridays and Saturdays, stop by The Butcher N Cheese at 6 p.m. for live music and $5 beers.
4705 Clairemont Drive, Suite C
Barrio Donas
This bakehouse slinging Mexican-inspired donuts landed a spot on our March 2023 staff favorites list for its tart guayaba flavor, but there are plenty of other bites worth the visit here, including mazapan and jamaica donuts. They sell tortas, tamales, and coffee, too.
4714 Clairemont Mesa Boulevard
Mike's Red Tacos
San Diegan Mike Touma took a birria tour of Mexico to help develop the recipes at his birria-focused food-truck-turned-storefront. Mike's Red Tacos loads its titular tacos with beef birria, but you'll also find the slow-simmered meat in unexpected places, like ramen, fries, and a Taco Bell–inspired "crunchstack."
4310 Genesee Avenue, Suite 104
Feng Cha Tea House
A just-as-casual alternative to the coffee date, Feng Cha is a bustling spot ideal for catching up with friends or getting to know romantic prospects over foam-topped teas and tiny cakes. Try the crème brûlée dirty boba, which comes threaded with crunchy brown sugar bits.
4340 Genesee Avenue, Suite 107
Homestyle Hawaiian
This hole-in-the-wall slings giant plates of Hawaiian comfort food, including Spam musubi, loco moco, and Kahlua pig. Breakfast is technically served all day, but you'll have to arrive early to grab an order of macadamia nut pancakes—they always sell out.
7524 Mesa College Drive
Sipz
Plant-based diners, rejoice: Everything at this Asian-fusion outpost is vegetarian (and most dishes are vegan), from the kung pao "chicken" and salt-and-pepper "shrimp" to the sushi and pho. Before digging into your main dish, split an order of vegan crab rangoons with the table.
5501 Clairemont Mesa Boulevard
Mongolian Hot Pot
Grab your chef's coat. At this family-owned Mongolian restaurant, you'll select from six different broths (including two vegetarian options) and dunk in an array of meats, seafood, veggies, and noodles. Their weekday lunch special for one is a steal.
4718 Clairemont Mesa Boulevard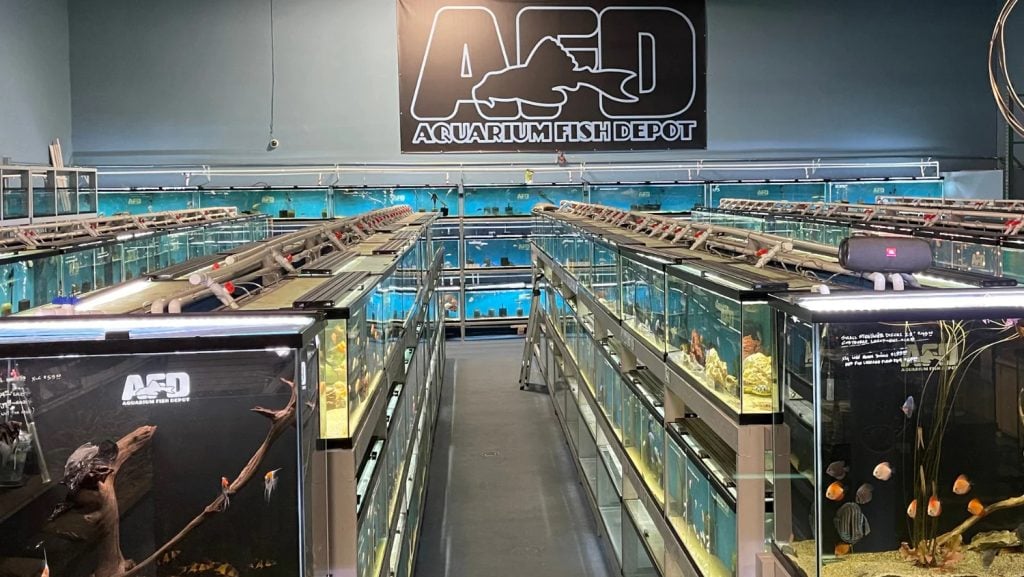 Clairemont Shops & Boutiques
Comickaze
A San Diego mainstay for more than 20 years, Comickaze vends popular and independent titles for graphic novel and manga fans. They always see a long line of customers during San Diego Comic-Con weekend, but it's worth stopping by year-round to poke through the packed bookshelves.
5517 Clairemont Mesa Boulevard, Suite A
Balboa International Market
Making mezze? Pick up everything you need for your chef-ing at Balboa International Market, which carries a swath of tough-to-find groceries from the Mediterranean and beyond, plus pre-packaged tabbouleh and dolmas to go.
5905 Balboa Avenue
Bridge Thrift
Around 84 percent of items donated to thrift shops end up in landfills, a stat Bridge Thrift works to combat. The secondhand shop ensures even unsellable items receive a second life (through recycling or upcycling) and donates 100 percent of its profits to local organizations like Hope for San Diego.
4220 Balboa Avenue
The Fruit Stand
A nondescript warehouse hides one of SD's most vibrant outposts for local and organic produce. In addition to seasonal fruits and veggies, shoppers can find snacks, nuts, honey, salad dressings, and firewood.
4330 Morena Boulevard, Suite C
Aquarium Fish Depot
Anyone who spent their childhood dentist visits enthralled with the waiting room fish tank can fulfill their aquarium dreams at this well-stocked shop featuring finned friends (both fresh and saltwater varieties), live coral, and marine invertebrates like shrimp, snails, and crabs—and everything they need to thrive.
5121 Santa Fe Street, Suite F
BirdSmart
Find a new feathered friend (and all their required supplies) at BirdSmart, where staff has been hand-raising birds onsite for more than 26 years. Even if you're not in the market for a pet, drop by to say hello to baby finches, macaws, and other avian infants.
4688 Clairemont Mesa Boulevard
Clairemont Sportscards
This little shop is packed wall to wall with collectable cards. Neatly organized by player and year, the stock primarily features NFL, NBA, and MLB heavy hitters (plus a nice assortment of Pokémon cards).
3949 Clairemont Drive, Suite 4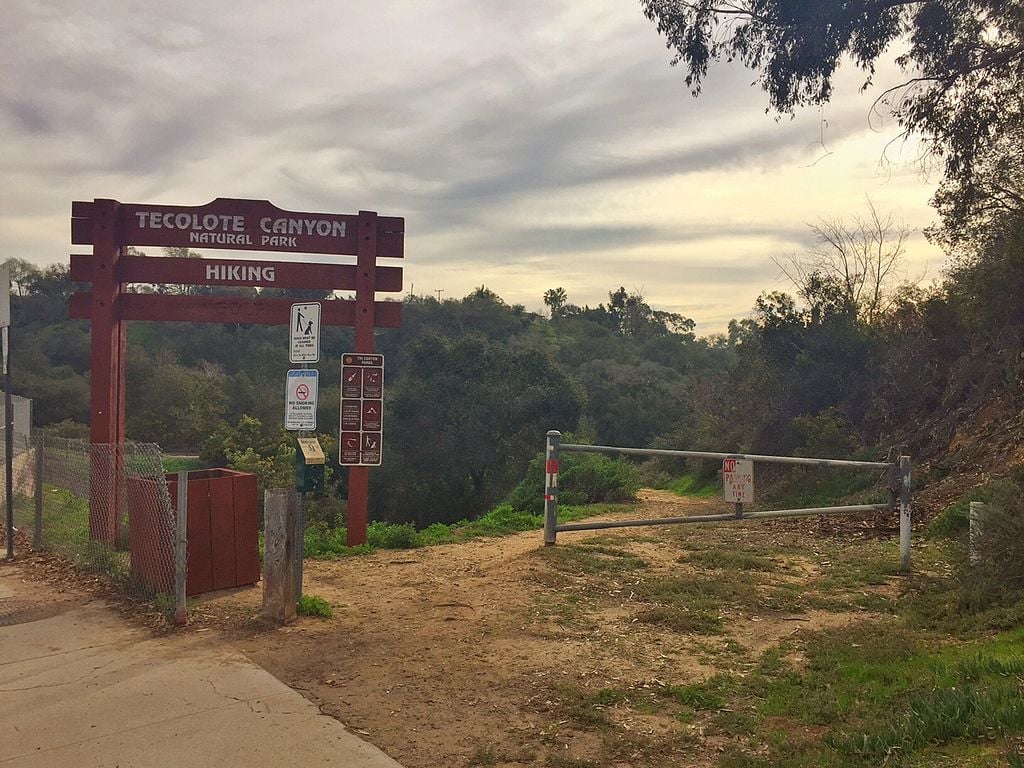 Explore Clairemont
Olive Grove Park
This spacious community park gets its moniker from a shady, bench-filled olive grove. The ample green space, picnic tables, and playground make it a great spot for kids' birthday parties, while NBA aspirants can hit the park's open basketball courts.
6075 Printwood Street
Marian Bear Memorial Park
Perched in San Clemente Canyon, the 467-acre Marian Bear Memorial Park provides three miles of creekside walking and hiking paths. While most treks are flat, adventurers seeking a challenge can follow finger canyon trails up to the top of the mesa.
5491 Genesee Avenue
Tecolote Canyon Golf Course
Tee up at this 3,161-yard golf course designed by Robert Trent Jones, Sr., and Sam Snead. A large practice facility with a driving ranges, putting and chipping greens, and more offers space to perfect your game before hitting the links.
2755 Snead Avenue
Tecolote Canyon Natural Park and Nature Center
This park's nature center is an ideal spot to learn about the canyon's flora and fauna, including the owl (or tecolote) after which it is named. The preserve features about 6.5 miles of trails open to runners, hikers, and bikers.
5180 Tecolote Road
Vinya
A glass of malbec probably won't help your balance in triangle pose, so plan to hit this yoga studio's onsite wine bar after your 5:30 p.m. "happy hour" flow. The bar also serves bites like salads, sandwiches, and charcuterie, making it a good brunch spot for pals embracing both fun and wellness.
6185 Balboa Avenue
Indigo Dance
Partner dances like salsa and bachata form the focus at this all-ages studio (though they also offer a women's-only Latin fusion class). While classes typically start at $35 per drop-in, Indigo sometimes holds $5 intro events where you can pick up a few beginner steps.
5035 Shawline Street
Golden Rishi Qigong & Tai Chi
This martial arts studio offers tai chi, qi gong, and taekwondo classes for adults, teens, and kids four years and older. Golden Rishi offers free intro classes for beginners, and little ones ready to go all-in can sign up for summer camp programs that run for one or two months.
7380 Clairemont Mesa Boulevard, Suite 110