What does "HTTP" stand for? What is Hermione Granger's Patronus in Harry Potter? What is the least common zodiac sign? If you love a good trivia night, San Diego has plenty of ways to test out all the random facts and knowledge you've stored up over the years—while also enjoying a great craft brew.
We put together a list of the best bars and breweries offering trivia in San Diego where you can win fun prizes like t-shirts, free shots, tasty food, and most importantly, team pride.
Duck Foot Brewing Co.
Multiple locations
Duck Foot's portfolio of gluten-reduced beers means you can have your trivia and beer too, without the gluten levels found in a typical craft beer. Both of their locations offer weekly trivia nights, as well as long tap lists and food trucks for the full experience.
When: Wednesdays in Miramar from 7 p.m. to 9 p.m. | Thursdays in Leucadia from 7 p.m. to 9 p.m.
What to drink: Their limited releases give patrons a chance to try something new, but I'm partial to their Duckzilla Double White IPA, a mashup between a White Ale and Double IPA.
8920 Kenamar Drive, Suite #210 | 978 N. Coast Highway 101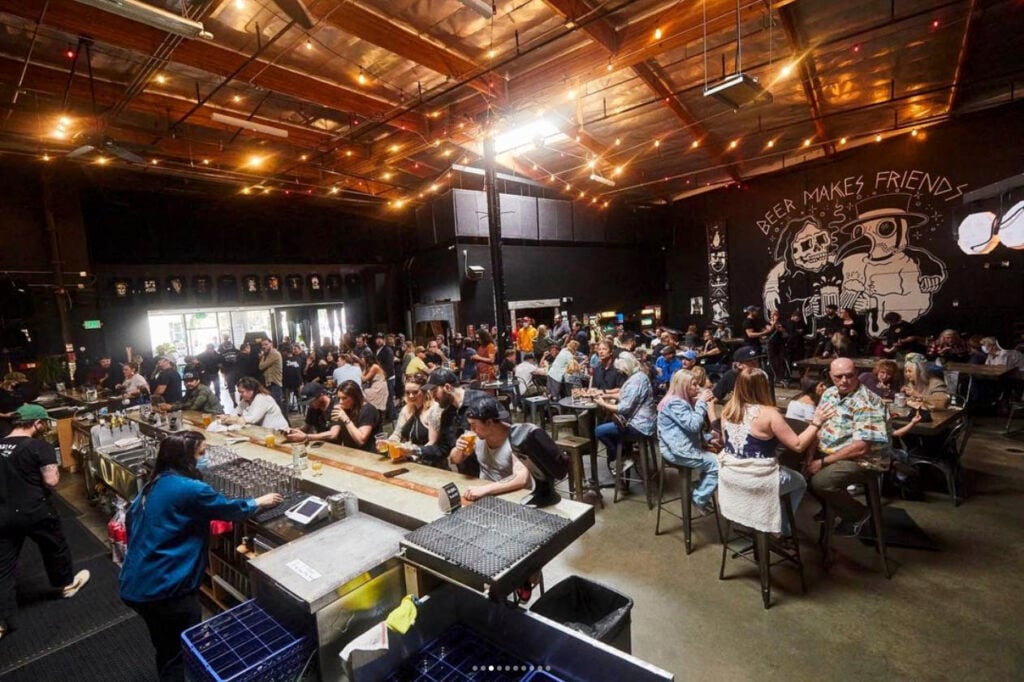 Black Plague Brewing
Multiple locations
Arrive early to snag a seat at the heavy metal-themed brewery's trivia nights in all three of their taprooms—it gets pretty packed in all of them. Black Plague's Purgatory Lounge in Escondido and Oceanside tasting room both have Full Metal Burgers to supply plenty of brain food, and the Dearly Departed taproom in North Park's full kitchen offers omnivore and vegetarian-friendly fare as well.
When: Tuesdays in North Park from 7 p.m. to 9 p.m. | Thursdays in Oceanside from 7 p.m. to 9 p.m. | Thursdays in Escondido from 7 p.m. to 9 p.m.
What to drink: Stay hoppy with one of Black Plague's IPAs, like their Dearly Departed Cold IPA, brewed with three hops for a tropical and citrus-forward refresher.
2899 University Avenue | 2550 Jason Court | 239 E. Valley Parkway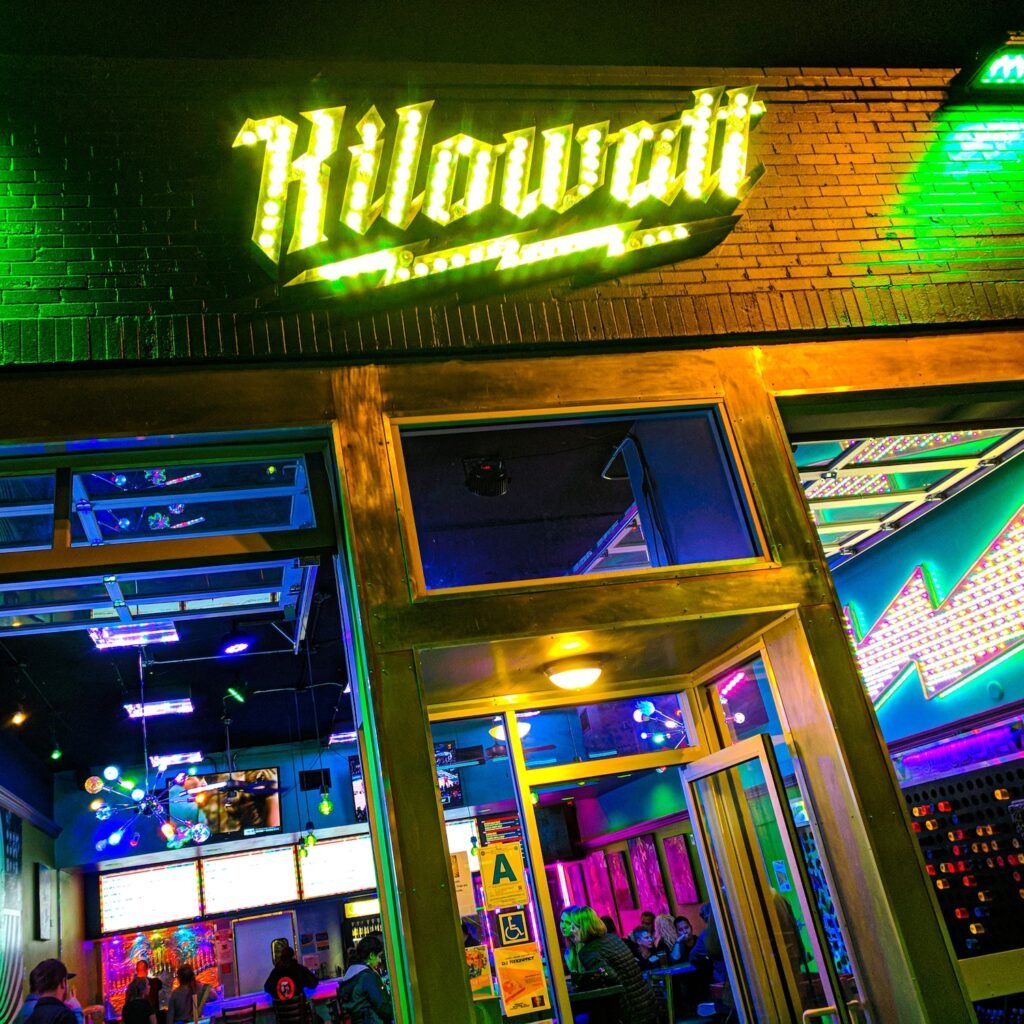 Kilowatt Brewing
Oceanside
See if you can beat Trivia Tim every Tuesday during Trivia Night and Music Bingo at Kilowatt's Oceanside taproom. Can't make it on Tuesday, or trivia not your thing? Check out the hidden speakeasy The Space Pad, a psychedelic journey through space and time (open Thursday, Friday, and Saturday). Reservations recommended.
When: Tuesdays from 7 p.m. to 8:30 p.m.
What to drink: With 25 taps to choose from, Kilowatt offers everything from hazy IPAs to hard seltzers. But I prefer to keep my wits sharp for trivia night, so a low-ABV option like a tangy Berliner Weisse is best.
406 Mission Avenue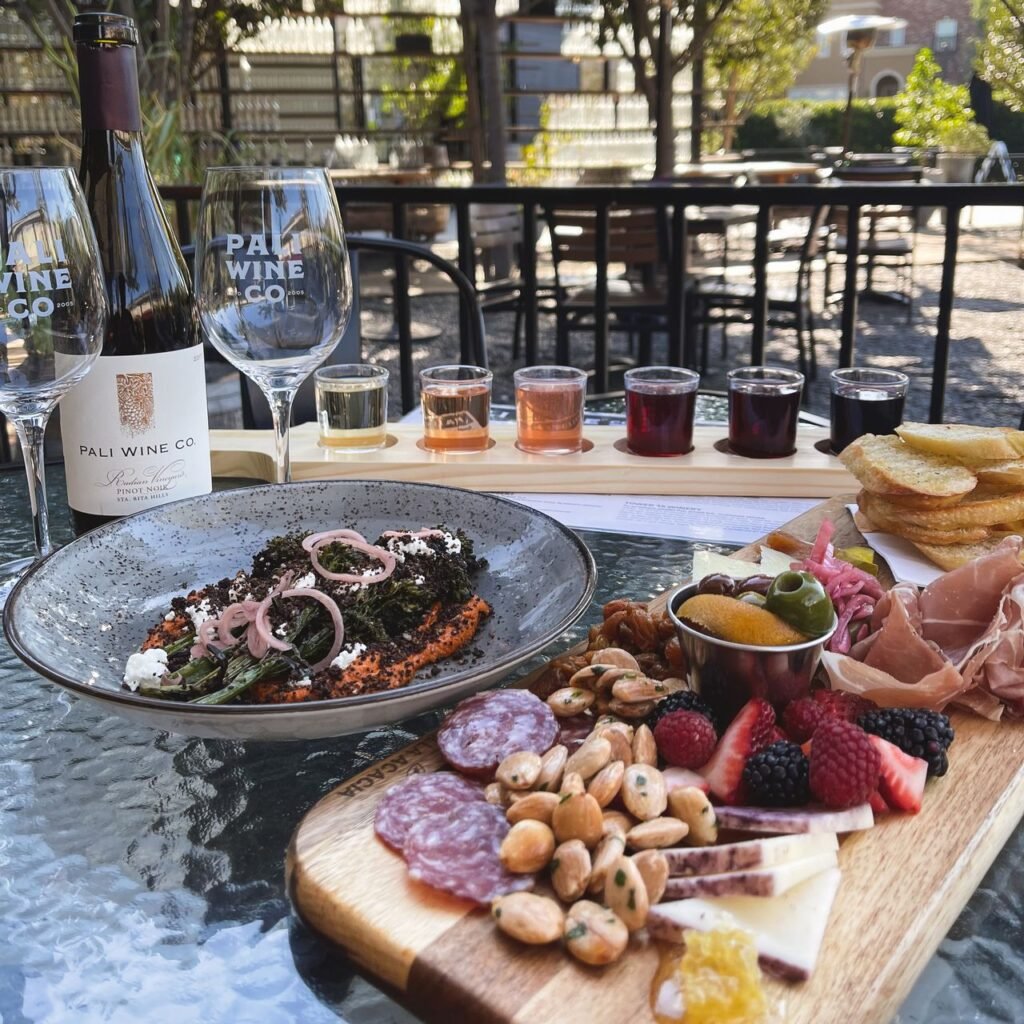 Pali Wine Company
Little Italy
Bring a friend to Pali's free trivia nights every Thursday in Little Italy. Their breezy, modern tasting room is the perfect spot to sip wine, shout answers, and share some small plates like charcuterie, oysters, and yellowtail tuna crudo.
When: Thursdays starting at 7 p.m.
What to drink: Not sure what to start with? Try a curated flight of five different wines, ranging from seasonal favorites to more esoteric natural wines from across California wine country.
2130 India Street
Helix Brewing Company
La Mesa
Helix Brewing Co. is nestled next to car repair shops and dispensaries, but don't be fooled by the gritty surroundings. Their indoor/outdoor patio is one of the best-kept secrets in East County and their weekly trivia nights are the perfect chance to come check it out.
When: Thursdays from 6 pm to 8 pm
What to drink: The Commercial Street location is actually home to two concepts: Helix and Sourworx, their wild and sour beer counterpart. Try a little something from both, but their Dark Sour beers like Animals in the Night and Betting On Stars are as complex as they are funky.
8101 Commercial Street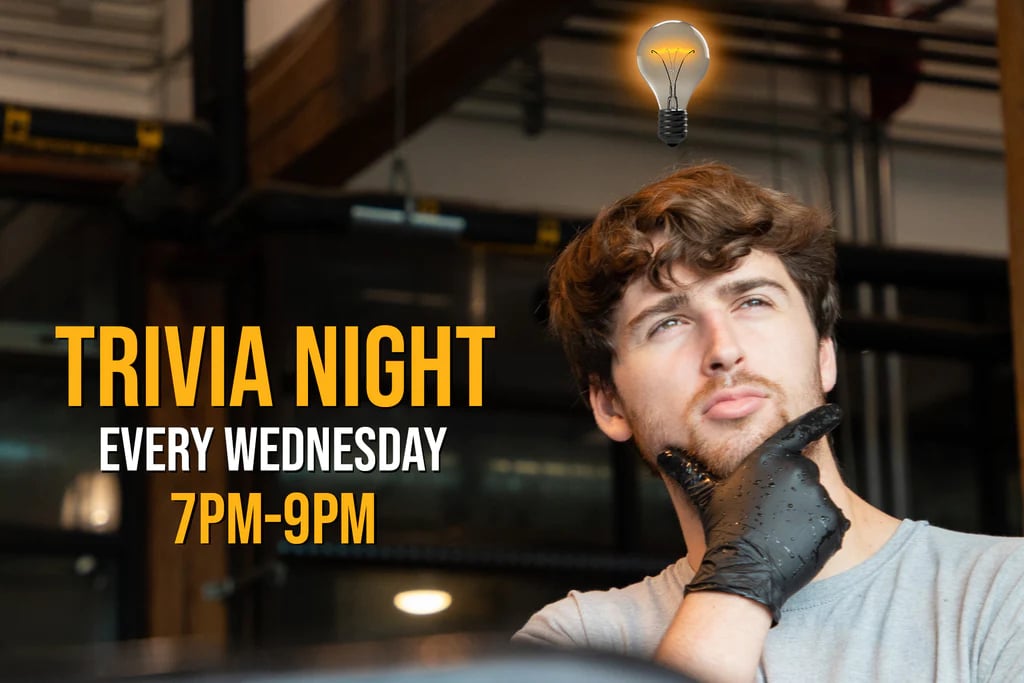 Resident Brewing
Downtown
Pop inside The Local every Wednesday to try your hand at Resident Brewing's trivia night, paired with brews made by local brew icon and head brewer Bill Lindsay. The space gets pretty lively as the night goes on, so arrive early to stake out a good spot.
When: Wednesdays from 7 p.m. to 9 p.m.
What to drink: It's a tie between No-No Joe, their West Coast IPA collaboration with Joe Musgrove, and their Gaslamp Porter, a malty, smooth, and wildly drinkable robust porter. Or, of course, you could just try both.
1065 Fourth Avenue
Bivouac Ciderworks
North Park
Enjoy $2 off cider flights during Bivouac's own Sunset Trivia nights on Wednesdays at their North Park location. Don't skip their food menu, either—from a Mediterranean meze platter to a chimichurri-smothered steak, this is beyond basic bar food.
When: Thursdays starting at 6:30 p.m.
What to drink: A cider flight, obviously.
3986 30th Street