It's Springtime in San Diego, and, like almost every other part of the year, it's a great time to get outside! For me, getting outside involves me and my bike, and cycling all over beautiful San Diego. So when the people at the Belgian Waffle Ride contacted me last week to see if I was interested in riding their event, I jumped at the chance. What is the Belgian Waffle Ride? Named the "Hell of North County," it's a road bike ride that spans 136 miles of the most brutal roads, hills, dirt trails, and gravelly and rock-filled paths in North County…most of which is not made for a road bike. This year, the ride led us through Rancho Santa Fe, and then straight out to Ramona and back to Carlsbad. The ride benefits the Challenged Athletes Foundation.
and is put on by major (and local) sunglass company, SPY Optic. A great event for a great cause—and it begins with a Belgian waffle breakfast at the start in Carlsbad.
With just under 3 days to prepare I didn't know what to expect from. I'd heard the course is one of the hardest around, and with over 500 people riding this year, I knew I was not alone in what would be a tiring day.
I settled into a groove and grinded my way along each mile of relenting road and trail. But with over 30 miles of dirt course, on skinny road tires, and over 11,000 feet in elevation, the suffering started early and fast. About 60 miles in, I was in a dirt section in Ramona when I heard something rattling behind me and saw a spoke dangling from my wheel. A rear spoke had broken, which means you have to work a lot harder because your wheel is more wobbly, and you lose your back break. This is the kind of mechanical failure that can ruin a ride and send you home, but I pressed on. Another 42 miles later, my legs were burning, my bike was a mess, and this year, the Belgian Waffle Ride had my number. I had to turn in and accept defeat.
Still, I was happy with my performance. I celebrated with sausages and beer from Port Brewing and The Lost Abbey.
Despite the difficulty of the ride, I had a blast. So much so, I am counting down the days to next year's Belgian Waffle Ride, which is sure to be even harder! (But I plan to be better prepared, at least.)
As a native of Oceanside, I find the countryside of San Diego breath taking, and I believe there is no better way to experience it than on a bike. I encourage all the advanced cyclists out there to check out SPY's Belgian Waffle Ride next year. Your soul will thank me, even if your legs don't.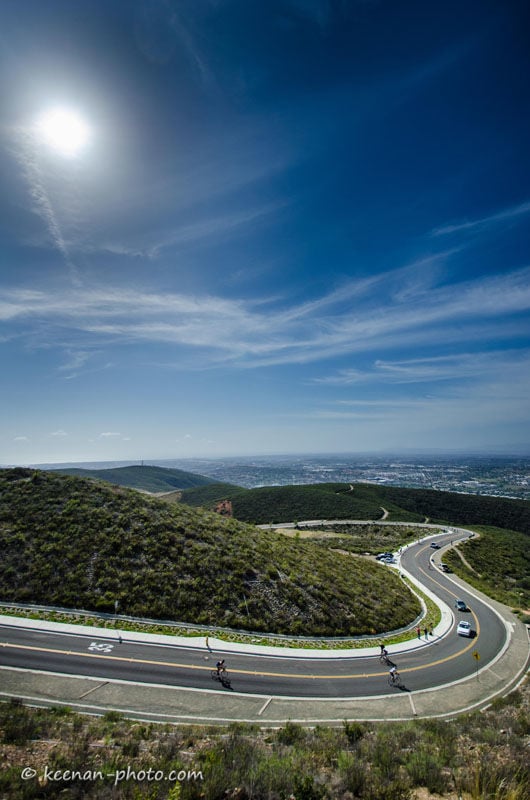 Double Peak climb at mile 125 shot buy Keenan Photography
Double Peak climb at mile 125 shot buy Keenan Photography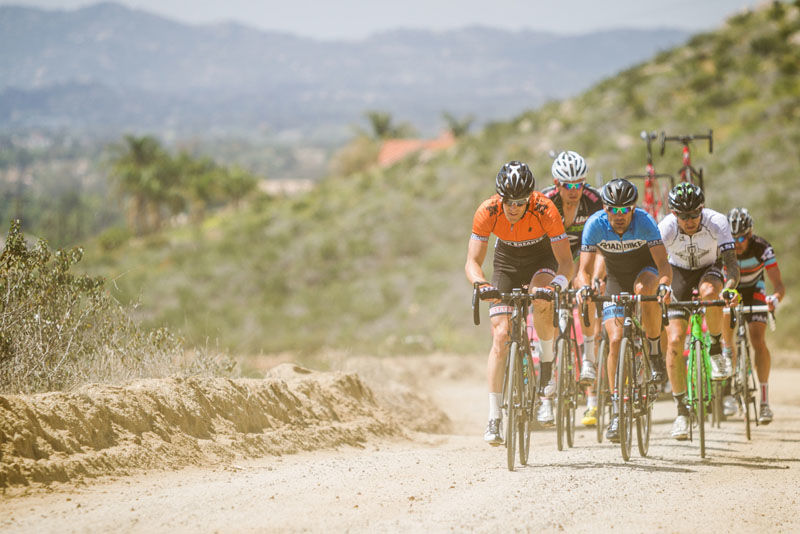 Fire road climb shot by Jake Orness
Fire road climb shot by Jake Orness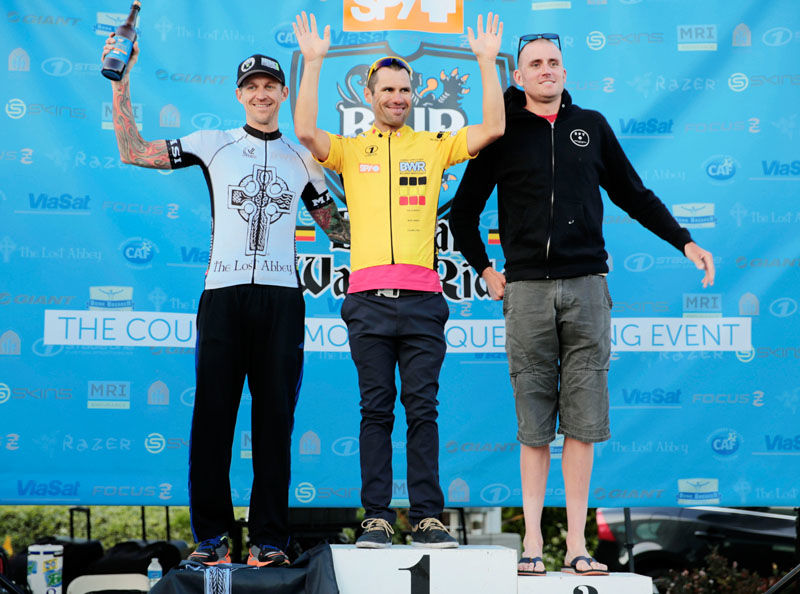 Mens podium shot by Kristy Morrow
Mens podium shot by Kristy Morrow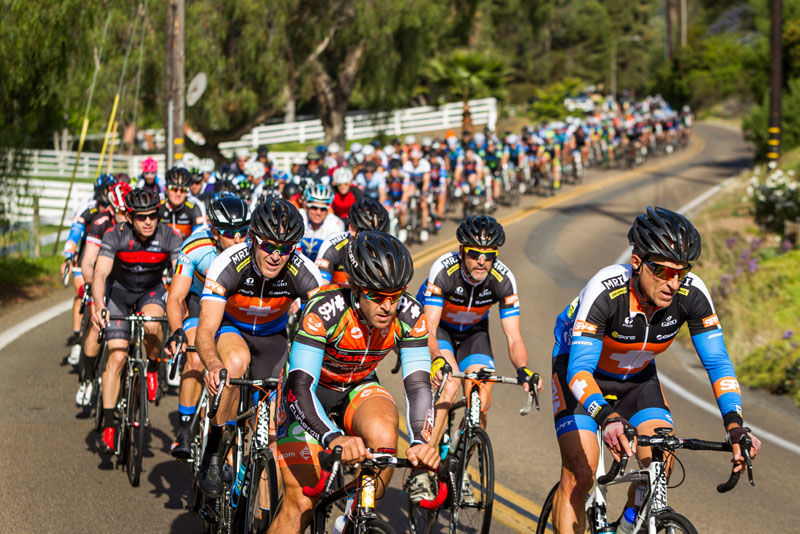 Peloton lead out Shot by Jake Orness
Peloton lead out Shot by Jake Orness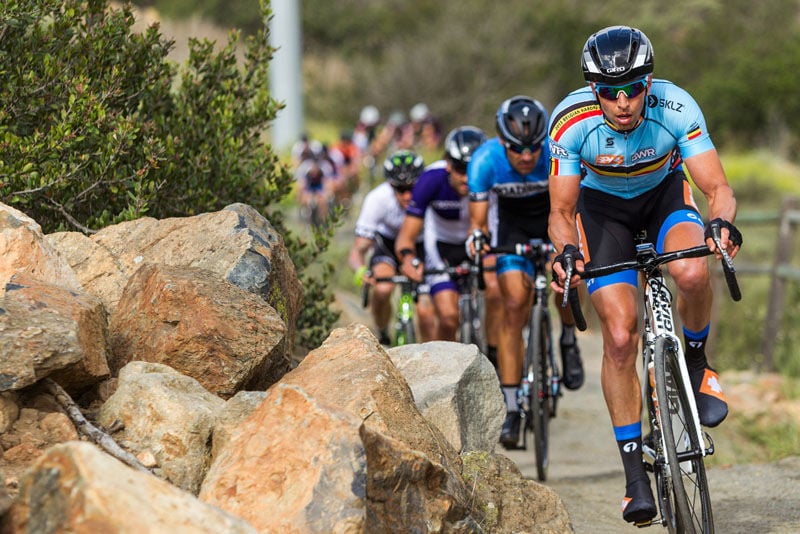 Rocky dirt section shot by Jake Orness
Rocky dirt section shot by Jake Orness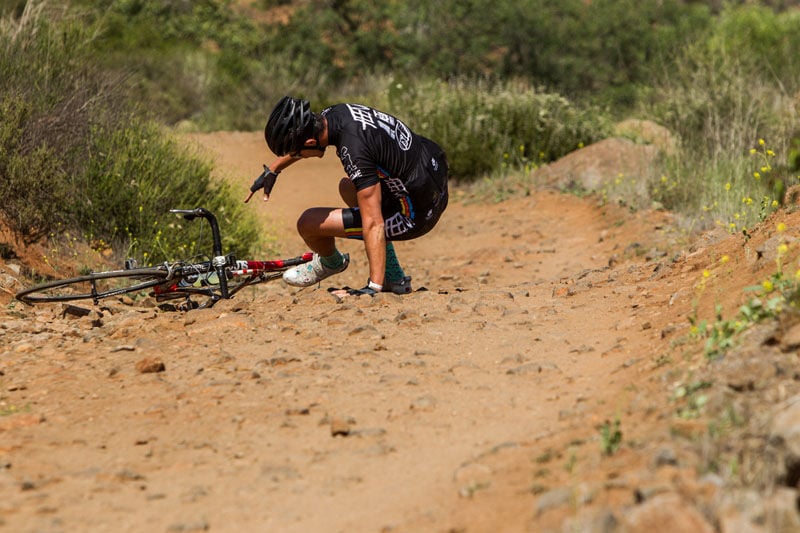 Rocky Lake Hodges trail was brutal shot by Jake Orness
Rocky Lake Hodges trail was brutal shot by Jake Orness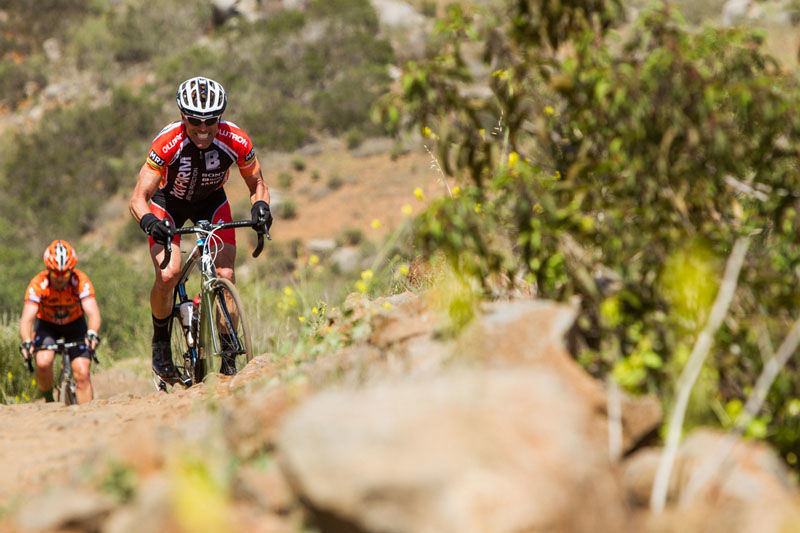 Rocky Lake Hodges climb shot by Jake Orness
Rocky Lake Hodges climb shot by Jake Orness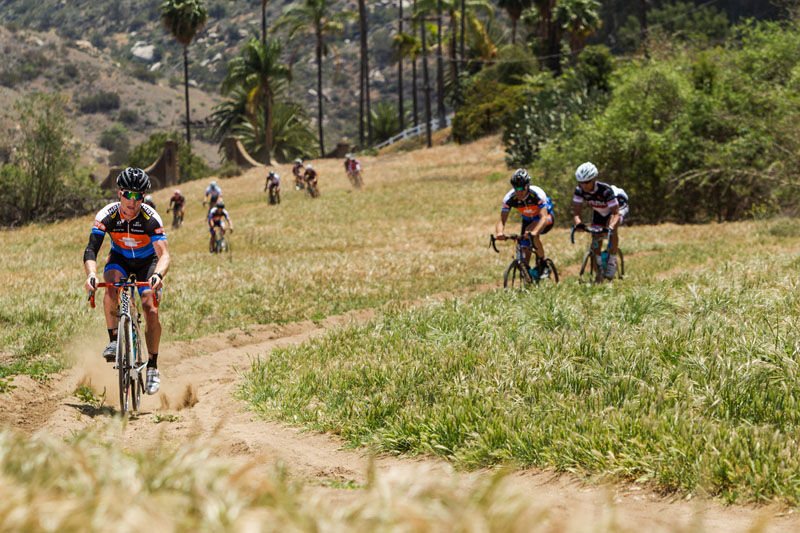 Single track dirt trail shot by Jake Orness
Single track dirt trail shot by Jake Orness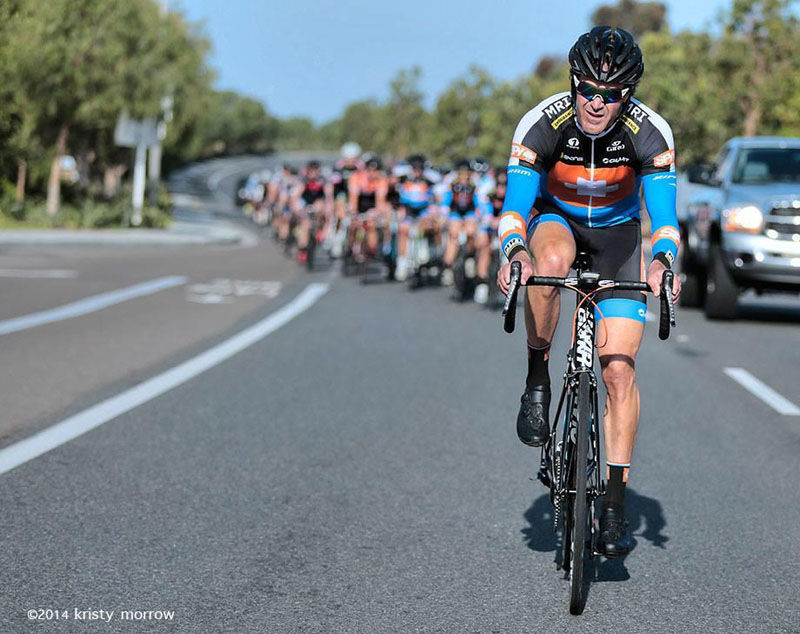 Spy's CEO Michael Marckx shot by Jake Orness
Spy's CEO Michael Marckx shot by Jake Orness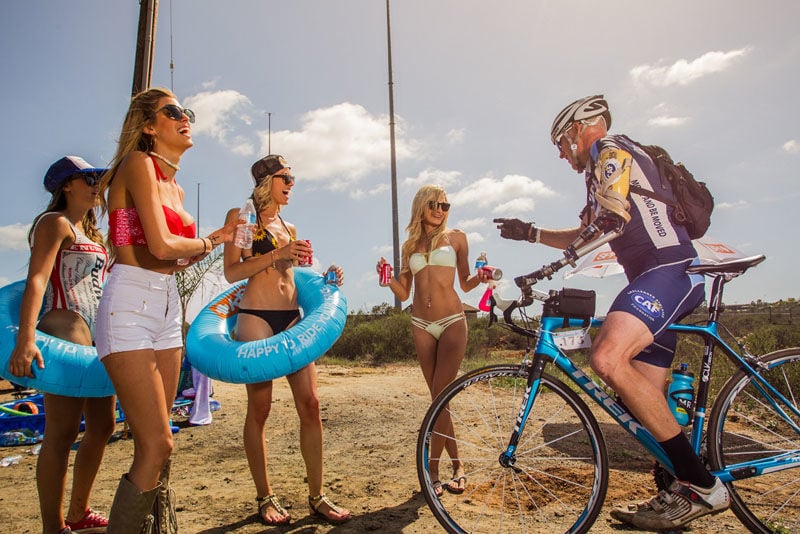 Water break at the top of Questhaven Road with CAF rider shot by Jake Orness
Water break at the top of Questhaven Road with CAF rider shot by Jake Orness