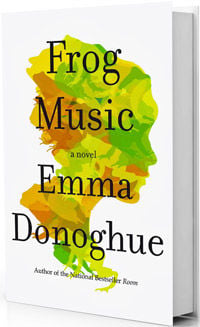 Frog Music
By Emma Donoghue
Fans of Donoghue's Room should be thrilled at the arrival of Frog Music. In 1876 San Francisco during a smallpox epidemic, a woman is murdered. Her friend, a burlesque dancer, tries to bring the killer to justice before he comes for her. Inspired by real events.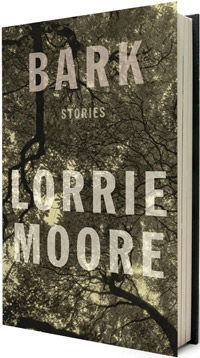 Bark: Stories
By Lorrie Moore
There are laugh-out-loud moments mixed with those that are painfully familiar and tragic. Bark includes tales about divorce, facing the death of a friend, and the struggle to connect to others. This is Lorrie Moore, the master of the short story form, at her most mature.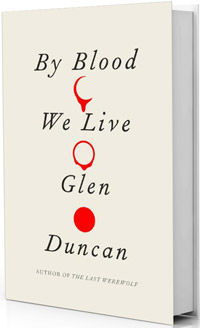 By Blood We Live
By Glen Duncan
Despite the glut of werewolf and vampire narratives, Glen Duncan's literary take on the genre is refreshing. Now he brings us the final installment of his popular series with an erotic love story, an epic battle, and his own considerable skill at genre reinvention.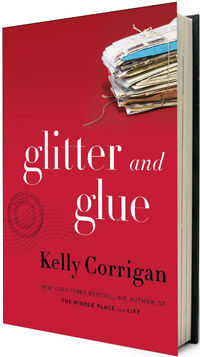 Glitter and Glue
By Kelly Corrigan
When Corrigan lands in Australia and ends up a nanny for two small children, she begins to reconsider her relationship with her own mother. A beautiful memoir about mothers and daughters and the difference between travel and life experience.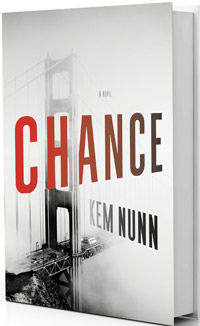 Chance: A Novel
By Kem Nunn
Dive into this psychological thriller about neuropsychologist whose affair with a patient sets off a dangerous string of events. Mystery author Kem Nunn is a quintessential Southern California writer who also writes for TV, namely Deadwood and Sons of Anarchy.