"When I think of the retail space in general, and that includes e-commerce, it tends to be heavily cis-male-dominated and capitalistically focused. So I'm trying to make space for myself and others who don't fit inside that box," says Carly Miller Chen, the founder and creative director of AYI, a boutique retail concept store and art gallery in South Park. "I haven't felt that many spaces have been designed for me personally, especially in retail, which can be pretty isolating to marginalized communities."
Part of Chen's intention in founding AYI was to give back to the queer and AAPI communities that she's a part of. But she has succeeded in making a space that is warm and welcoming to any person looking for inspiration, sartorial or otherwise.
"It's been fun and amazing to see the response that AYI has gotten from people who love art shows and gallery openings [and] people who are interested in sustainability or finding brands that reflect their values and who are more conscious that what they wear is an expression of how they present themselves to the world," she says.
Chen hand-picks everything that AYI carries from woman- and BIPOC-owned, gender-inclusive, and slow-fashion brands. Her inventory is a reflection of her personal style. "Some days I am dressing more to my masculine energy, sometimes more to my feminine side, and I think that that range is something that I wanted to represent in what we offer," she says. "I wanted pieces that are expansive [and] gender-inclusive and encourage play."
AYI, pronounced ah-ye, means "auntie" in Mandarin. "I'm an auntie to many. … I like to take care of my people," Chen says. "Calling my space AYI felt right. It's like a neighborhood auntie where everyone is welcome."
In addition to highlighting a mix of independent and conscious clothing brands, AYI doubles as an art gallery that showcases the work of underrepresented artists. "The gallery is a way of balancing the scales of capitalist-driven commerce," Chen says. Each artist she features chooses a philanthropic cause to support with the show's proceeds. Beneficiaries have included Border Kindness and AAPI Women Lead.
In the future, Chen hopes to leverage what she's built at AYI to create more opportunities for people to commune, create, and grow together. She's already on her way—AYI recently hosted an artist-led music, dance, and art event with San Diego creative collective The Manifesto on Nov. 11.
The sum of what AYI is, and what it will be, is yet to be seen, and will likely evolve with its creator. "Right now, I'm letting AYI become what it wants to become," Chen says.
Stop by AYI to pick up one of Chen's recommendations for fall fashion: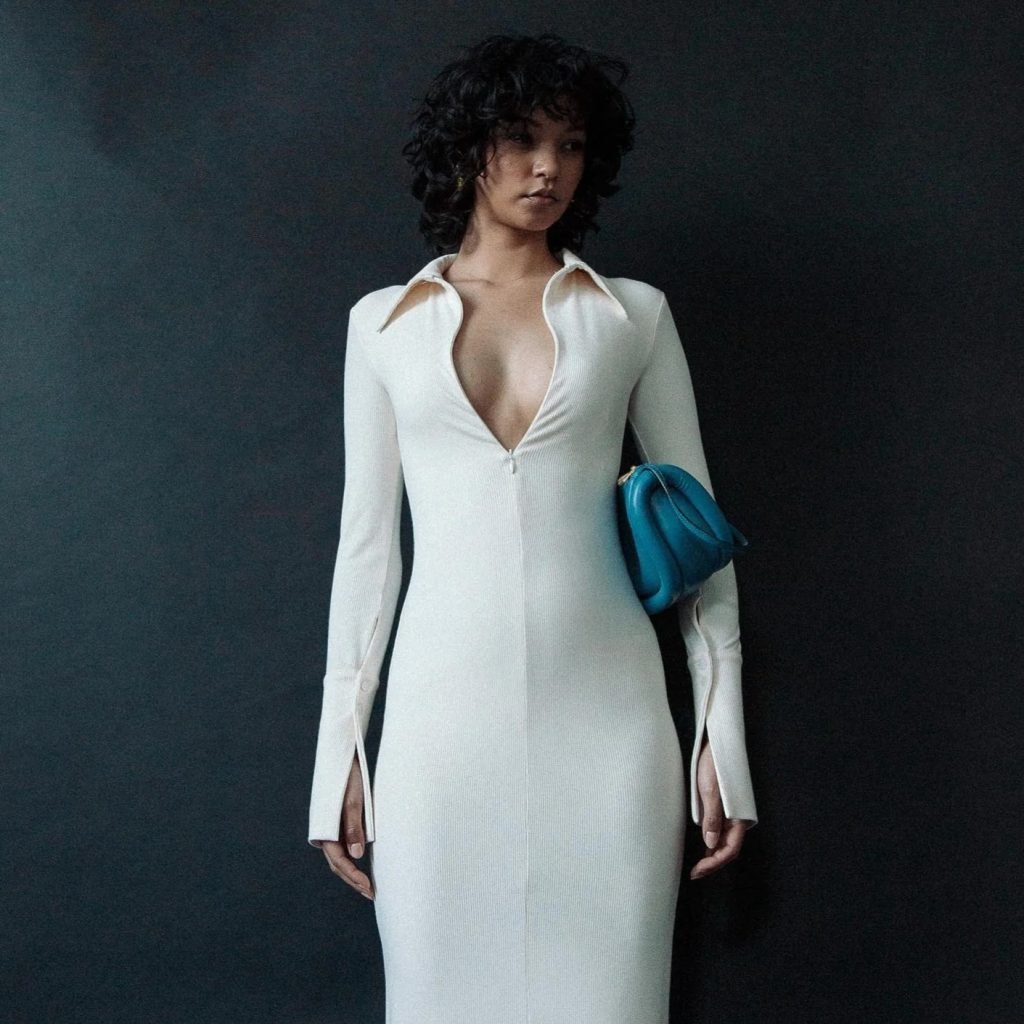 Candela Maxi Dress
The Line by K
"I'm all about unlikely pairs when putting an outfit together," Chen says. "I would style this dress with a sporty sneaker, likely a red [Adidas] Samba." Designed by longtime style blogger Karla Deras, The Line by K is an ethically made collection of creative, figure-skimming basics, and perfect for fall fashion.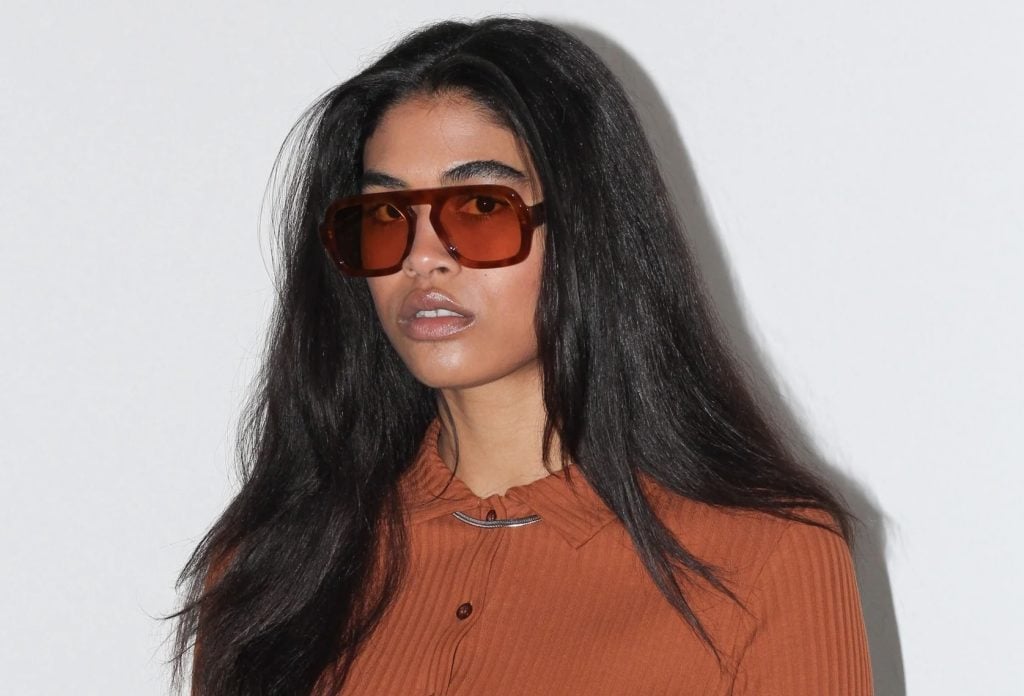 Jane Aviator Sunglasses
Elisa Johnson
"Sunglasses are my weakness," Chen says. "I'm usually wearing something with a colored lens that's probably a statement piece. The Jane by Elisa Johnson (a minority- [and] female-owned brand) is the perfect retro combination of both."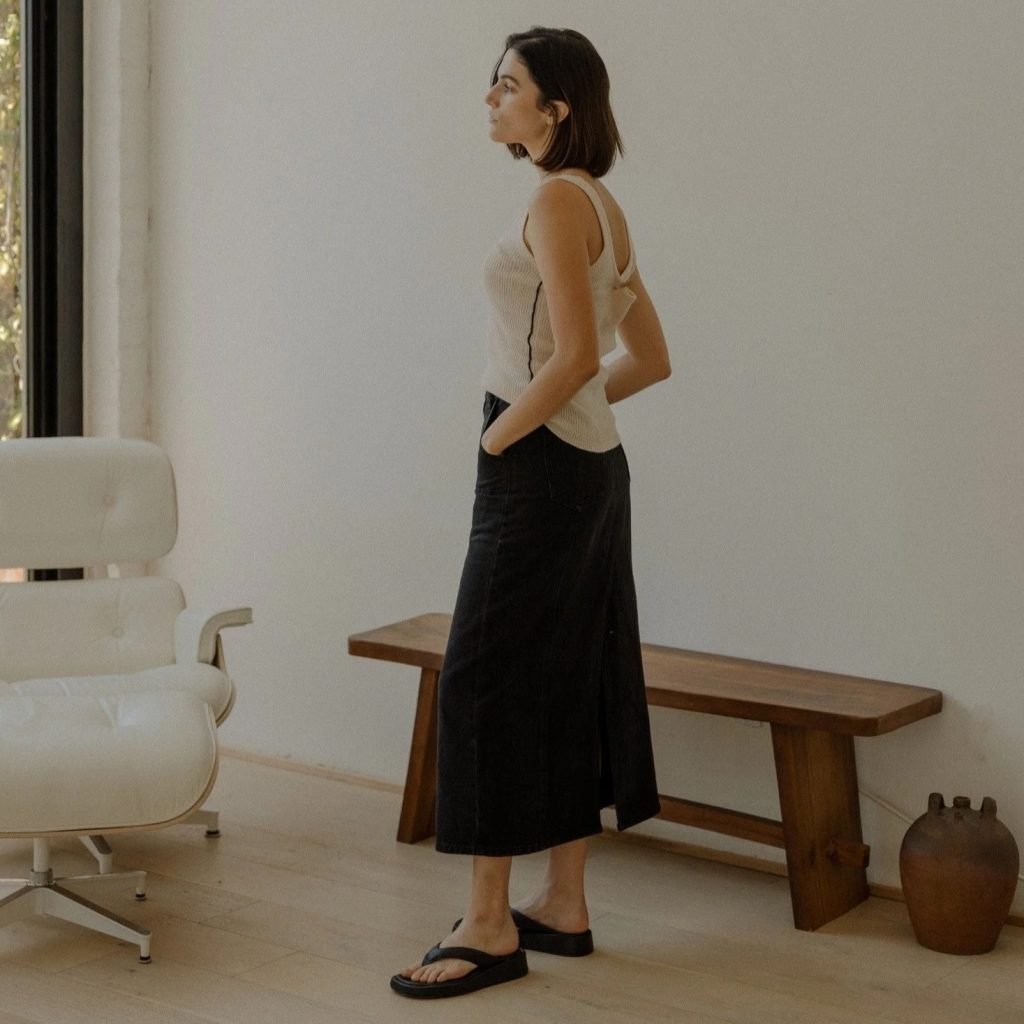 Raven Denim Skirt
Mod Ref
"Long skirts and tall boots are making their way back to the short list of fall staples, and they're my favorite fall pieces, hands down," Chen says. If you want to try the maxi trend, she recommends this washed black denim skirt from Mod Ref, an LA–based slow fashion brand.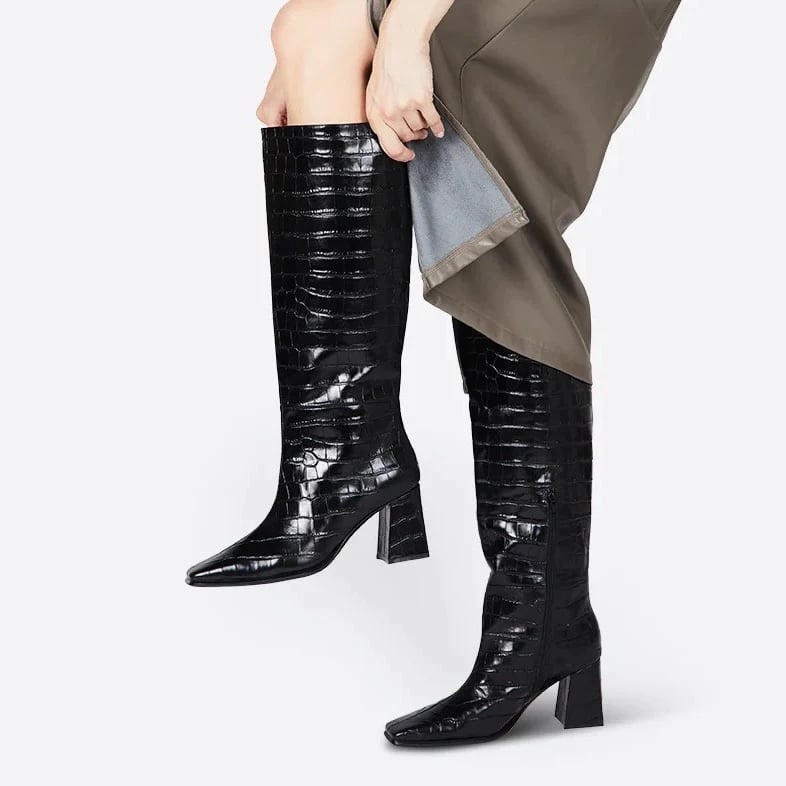 TGIF Knee High Boot
Intentionally Blank
"This boot is ready to wear with the Raven skirt, and this pairing can roll well into spring," says Chen. A funky croc pattern, square toe, and a chunky heel make the classic black boots feel fresh as a fall fashion look.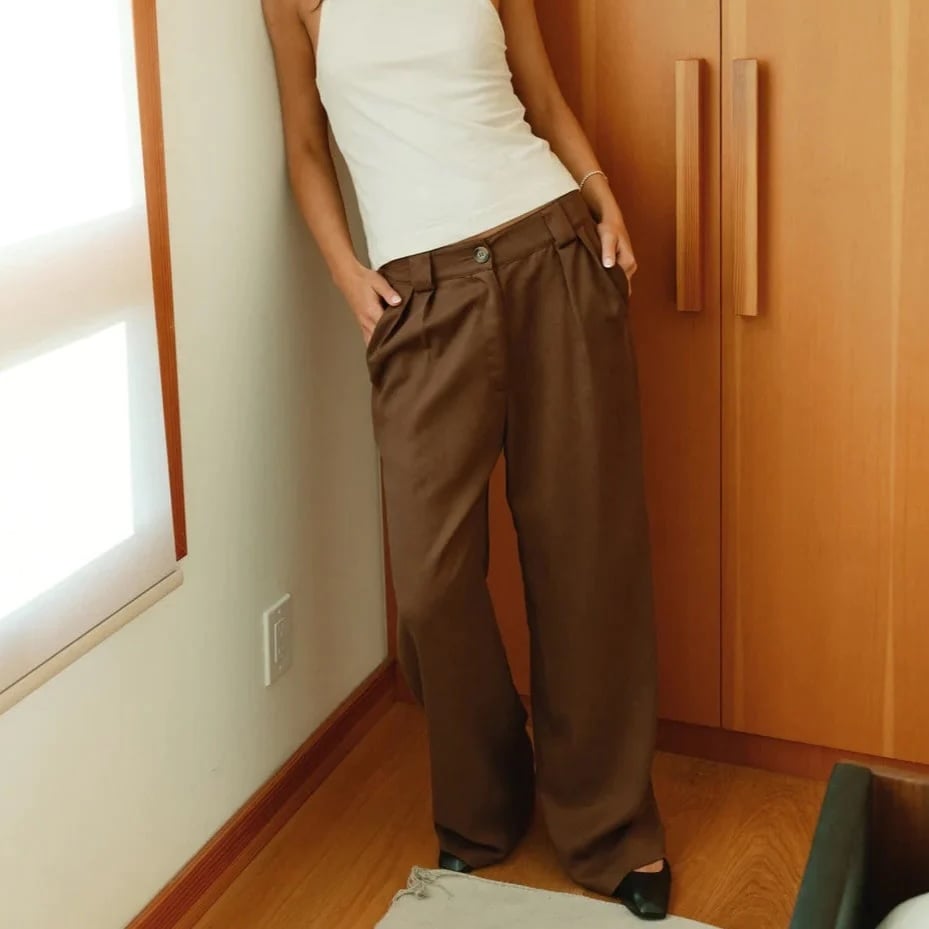 Leanna Trouser
Whimsy + Row
"Oversized trousers give that effortless off-duty look," says Chen, who would pair the Whimsy + Row Leanna trouser with "a boxy tee, sneaks, and a ball cap." Even better: The pants are made of lyocell, a biodegradable fabric with wood pulp at its source.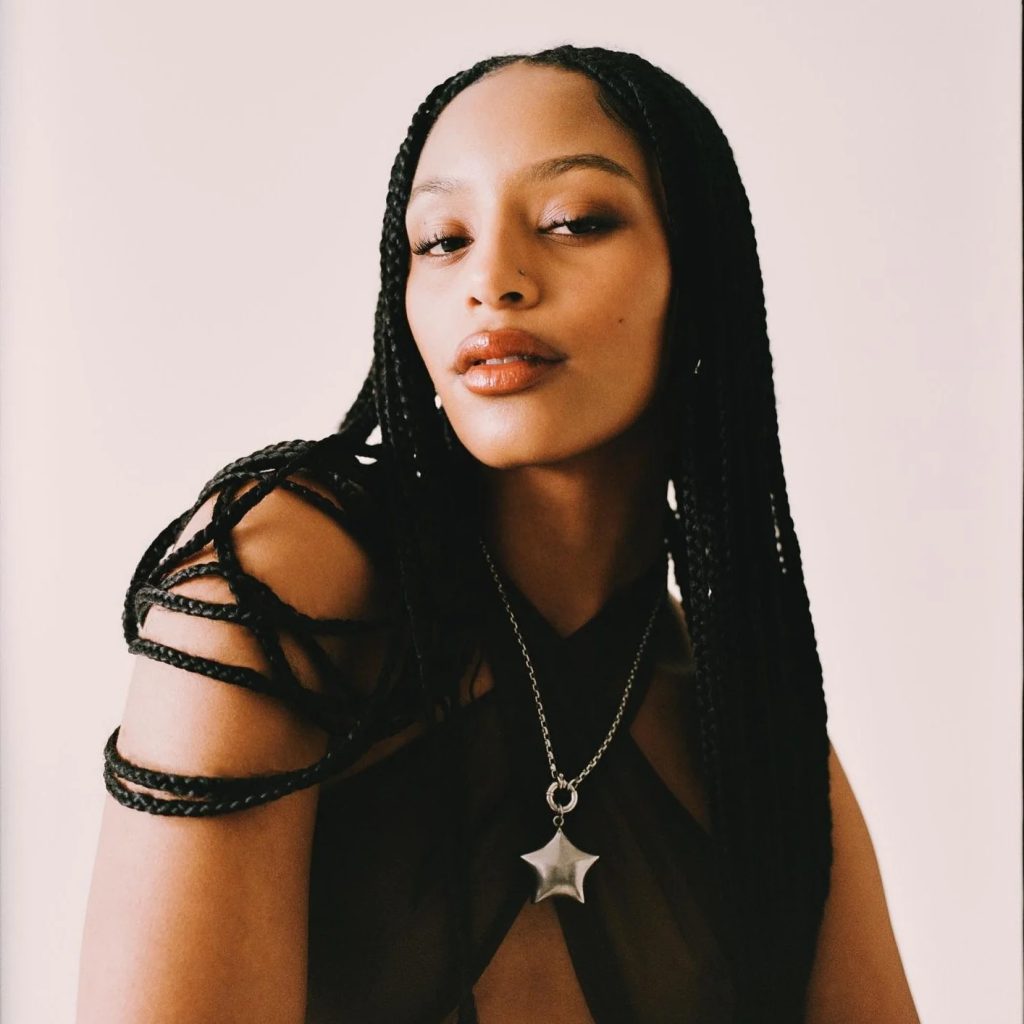 The Star Necklace
67 Jewelry
"Unique statement jewelry is always an easy outfit upgrade," Chen says. Her go-to is the funky Star Necklace, which is handmade in small quantities by 67 Jewelry. Its playful, bulbous shape resembles a sterling-silver balloon.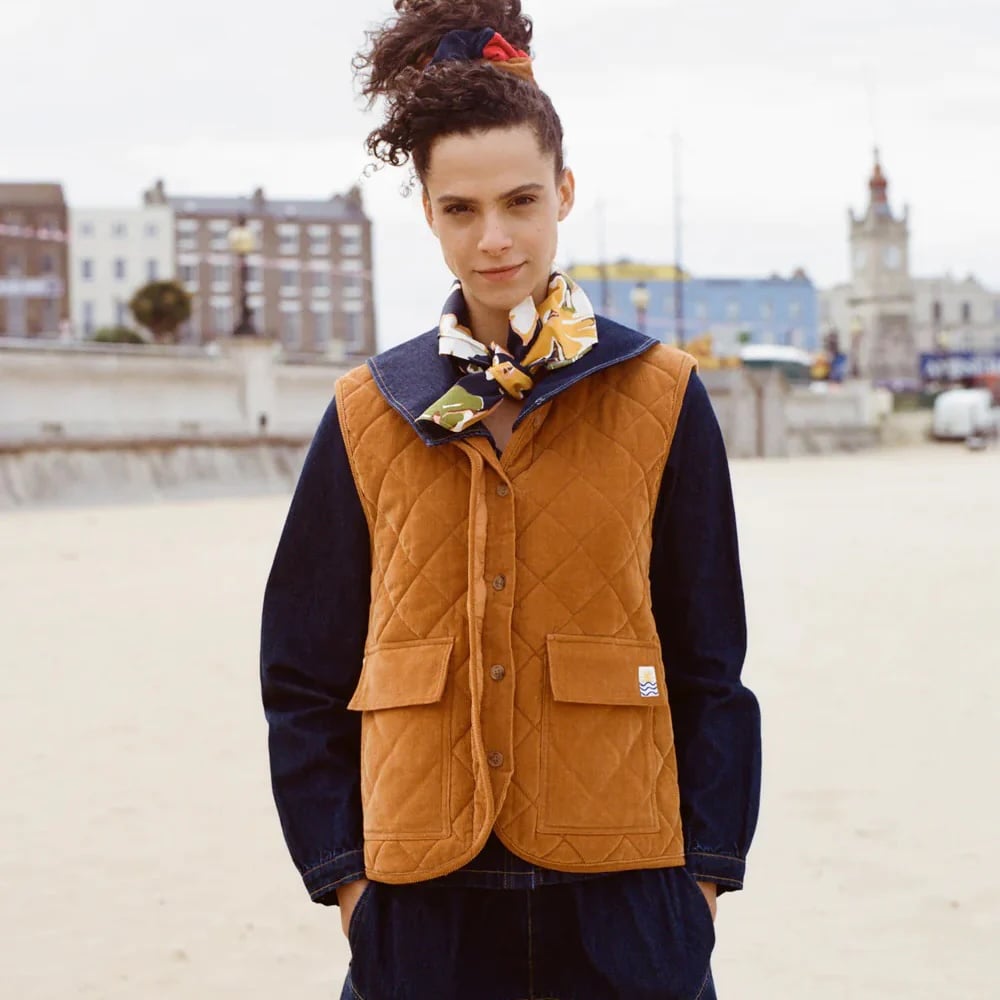 Flint Vest
LF Markey
When she's channeling a more masculine energy, Chen opts for this quilted vest from ethical and sustainable line LF Markey. The brand's modern take on workwear offers "comfort and utility in one," she says.