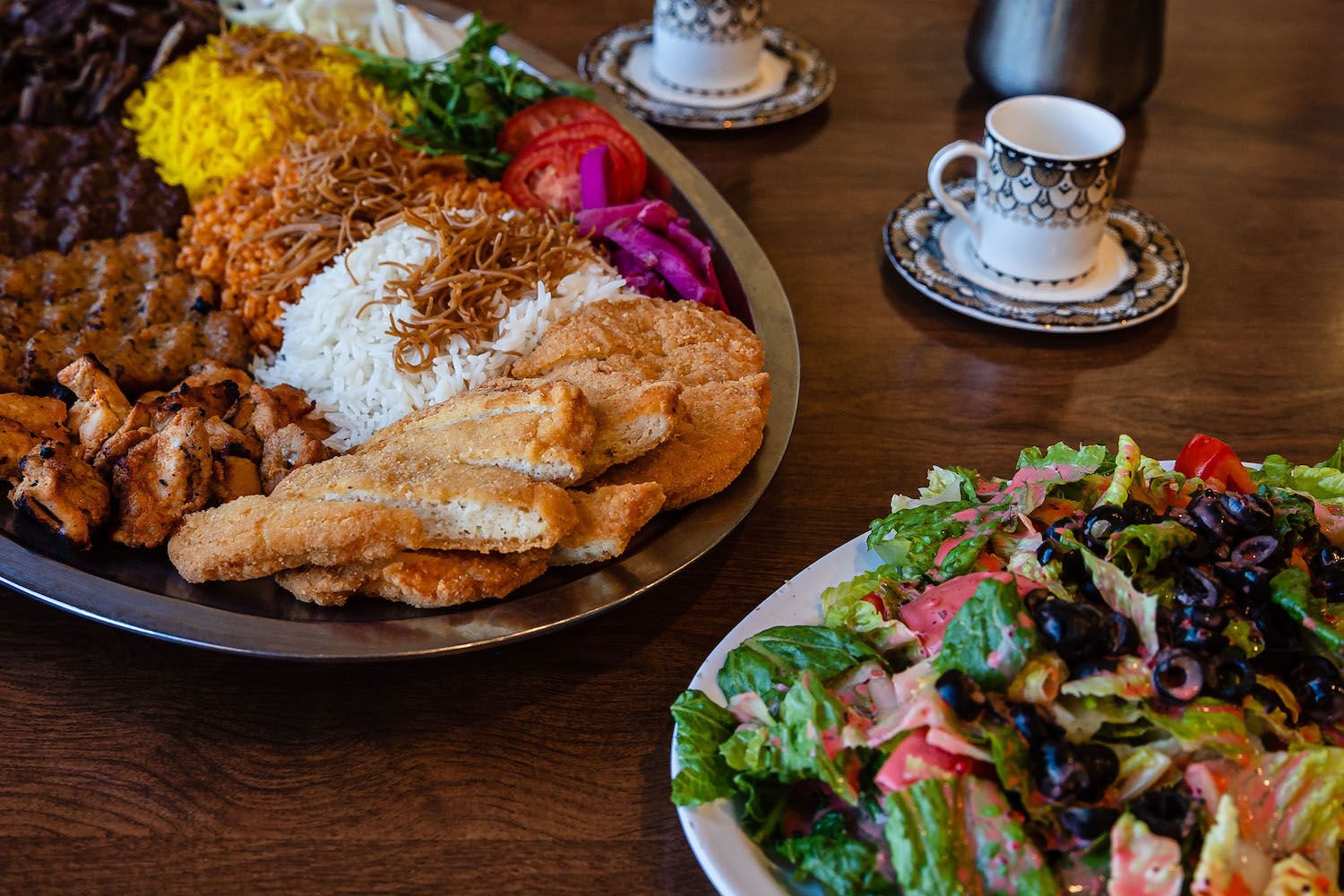 Ariana Drehsler
Eat + Drink
Ali Baba: This Mediterranean spot is known best for its big portions. Order the Feast for Three, which comes with skewers of kebab, chicken tekka, shawarma, cream chop (fried chicken cutlet), salad, rice, bulgur, and hummus. Pair all of that with their homemade naan, then order their Arabic coffee to wrap up your experience.
Sahara: This Iraqi restaurant does falafel best, but you can't go wrong with chicken and beef kufta kebabs paired with beet salad and tabbouleh.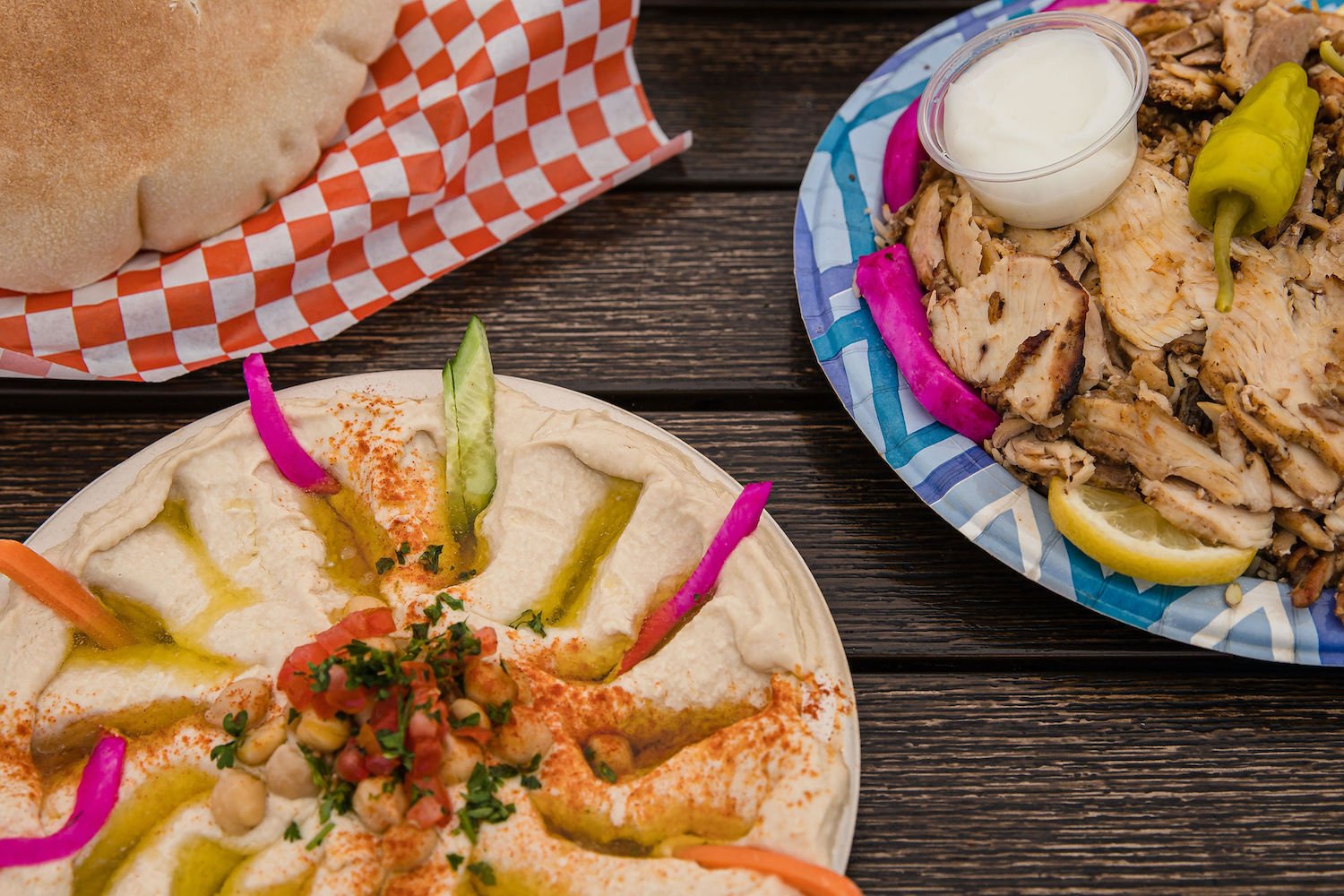 Ariana Drehsler
Mal Al Sham: Find Syrian food at this halal eatery. The restaurant opened in 2018 and is known for their chicken shawarma wraps, kibbeh makliyah (deep-fried beef, bulgur, and walnut meatballs) and fresh, flavorful hummus.
Al Azayem: While this eatery may look small, its flavorful, tender meat makes it mighty. Highlights from the extensive menu include the lamb shank plate, eggplant stew, and Iraqi samoon bread.
Ariana Drehsler
Royal Sweets: The options seem endless at this bakery that specializes in traditional Middle Eastern pastries. Try the pistachio baklava, honey-drizzled cheese kanafeh, and sweet Turkish delight to expand your palate and satisfy your sweet tooth.
Grand Ole BBQ Flinn Springs: The East County outpost of this beloved barbecue joint still hits the spot with their popular beef short ribs, brisket, pulled pork, seasoned hot sausage links, and filling sides. Order, then sit outside on the patio to enjoy live music and dancing.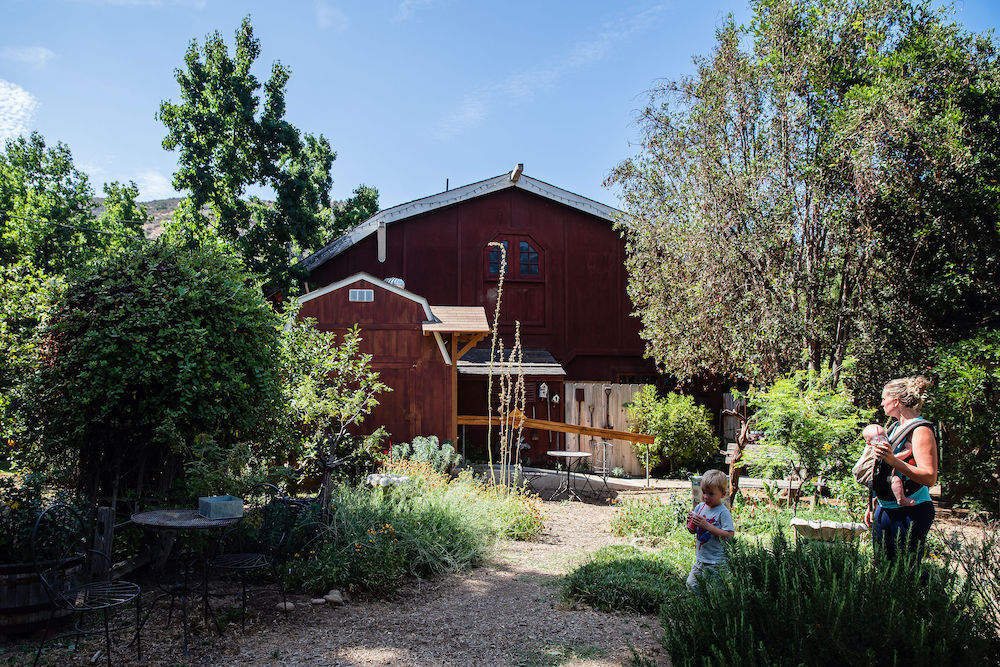 Ariana Drehsler
Explore
Roam through the family-owned Summers Past Farms nursery, which also houses an herbal soap store and outdoor coffee bar with views of El Capitan Reservoir. The Water Conservation Garden at Cuyamaca College calls for botanical fun with the family. Travel through the park's six acres and learn about California ecology in the park's themed gardens. Lastly, check out the Olaf Wieghorst Museum & Western Heritage Center to ponder the history of the American West through the local artist's paintings of Native Americans, cowboys, and desert landscapes. While not currently open for tours, the Taylor Guitars factory is one of the largest guitar manufacturers in the country, whose axes have been played by artists as iconic as Prince