Ann Sim is telling me about her children. She says she has 50 of them, give or take, and her main job is protecting them and providing them everything they need to succeed.
It's not uncommon to hear restaurant managers refer to their staff this way, but, unlike most of them, Sim has a necklace that I noticed when we sat down: a thin chain with "Callie" written in gold, like some people wear with the names of their actual kids. You get the sense Sim really means it.
Sim is the general manager of Callie. She opened the East Village Mediterranean-style gem with chef Travis Swikard in the middle of 2021, and now they're joining forces again for their second location, a to-be-named French restaurant in La Jolla Commons. Much has been made of Swikard's experience, and rightfully so—more than a decade alongside Daniel Boulud in New York tends to draw eyes—but in terms of pure tonnage of resume fireworks, Sim might have him beat.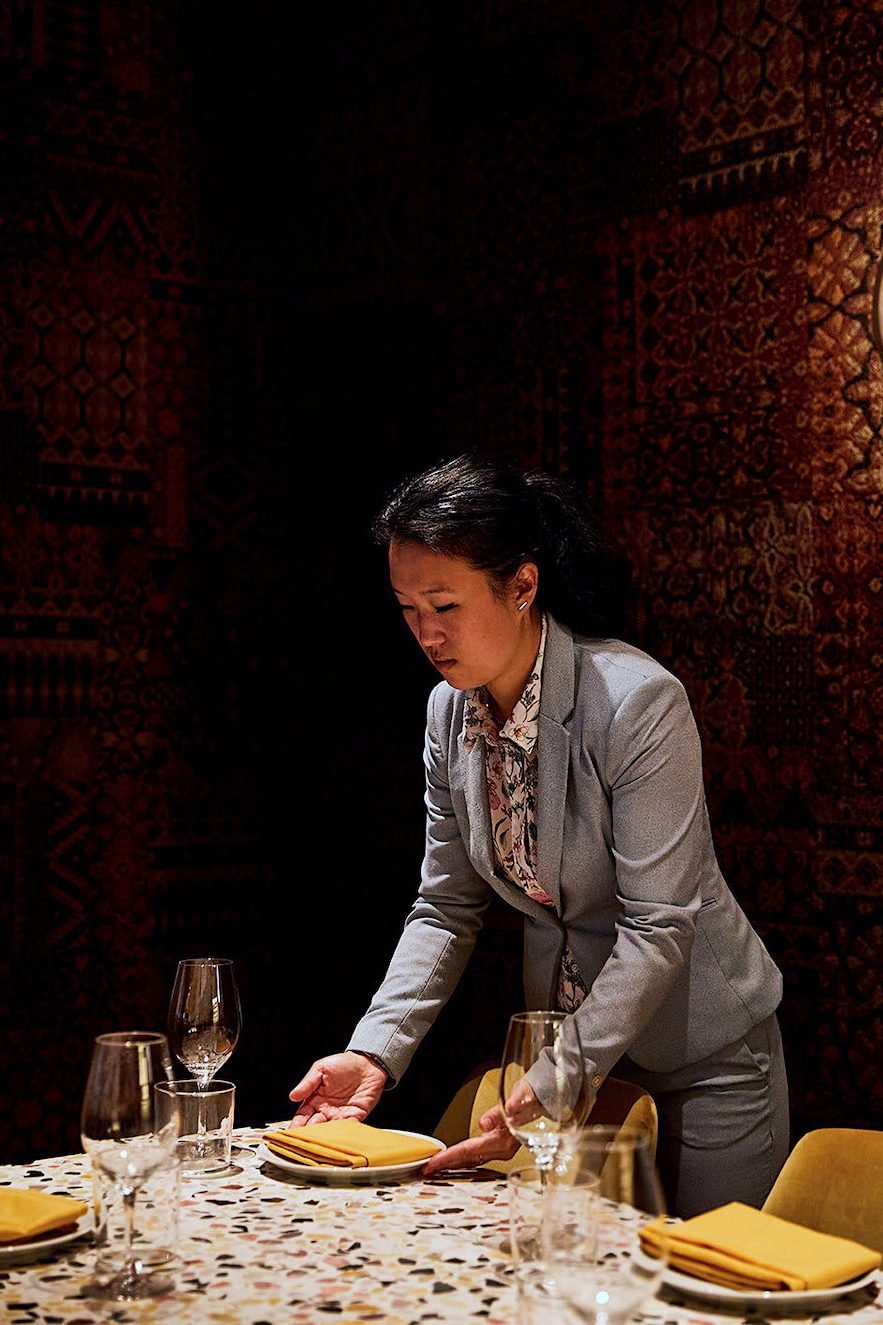 She's worked at some of the most well-respected places in New York and Los Angeles, including a marquee stint as a captain at Eleven Madison Park, what was—at the time, by every metric available—the best restaurant in the world.
You wouldn't know it to talk to her. The SoCal native is approachable with an easy laugh. But to watch her at the restaurant is to witness a pro at work. You see it in the way she adjusts a napkin or pushes in a chair, the way she glides between tables or opens a bottle of wine. But you also sense it in the warmth with which she greets guests, touches tables, and coaches her staff.
The front of house at Callie is, like the cuisine, a union of world-class refinement and California vibes. The synthesis of these apparent contradictions is a big part of why Callie is such a local treasure—and why it has earned it national and international recognition (as well as this magazine's award for Best Restaurant two years in a row). It's an impressive CV for a woman whose main professional goal throughout college was to get out of restaurants for good.
The daughter of Korean immigrants-turned-restaurateurs, Sim was born and raised in Orange County. As a kid, Sim was "free child labor," she quips—she worked the counter, grilled chicken, waited tables, whatever her parents' business needed that day. She stayed in restaurants through college, serving and bartending, and graduated from UC Irvine sans debt. The tradeoff: They were bad places with toxic cultures. She had different ideas of success.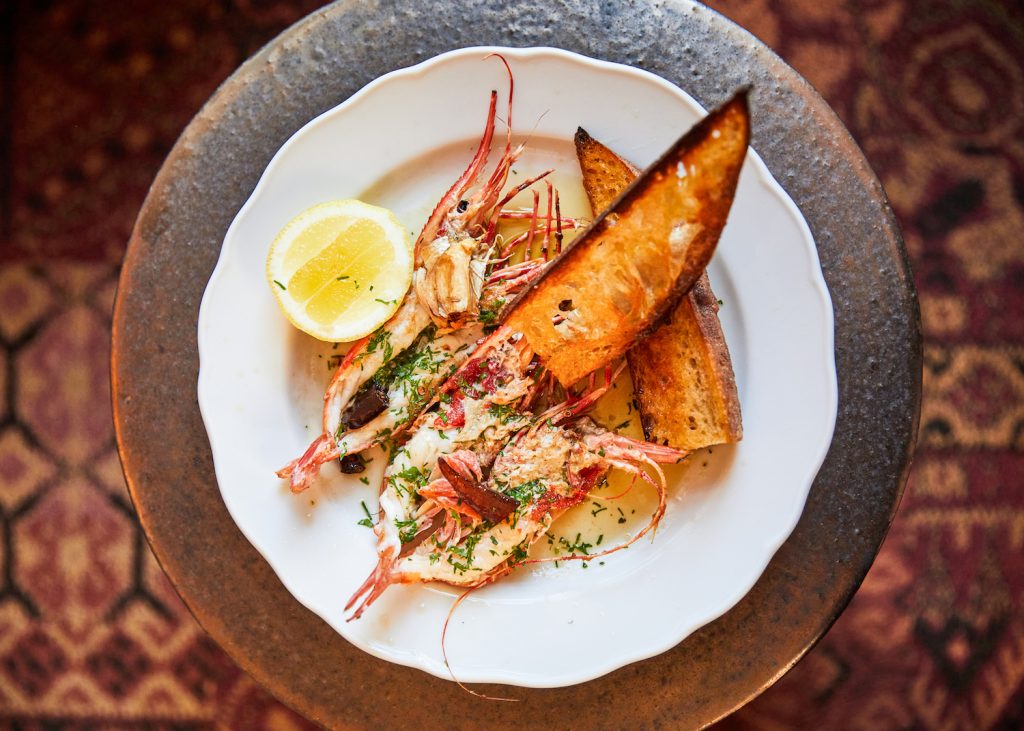 After college in 2011, she took her meager savings and moved to New York, something she had wanted to do since she was a kid. Though she had planned to change industries, she needed a job, so a friend got her an interview at Daniel Boulud's celebrated Mediterranean restaurant, Boulud Sud, as a host.
For all her experience, she was completely unprepared. "I didn't know who Daniel Boulud was," she says. "I didn't know what fine dining even meant. I never heard the phrase." What she did know, however, was how to work hard and learn. She absorbed everything she could, bouncing from the host stand to the events team to management.
It was there that she first met a young Swikard and other high-caliber restaurant pros, and it opened her eyes to what this life could be. "They were so good at what they did that I was like, 'Oh, this is actually a career. This is a profession. This is actually something very respectable,'" she recalls.
Her next job was at Eleven Madison Park. The restaurant already had three Michelin stars, and, during her tenure, it earned an exuberant review from the New York Times, a James Beard Award for outstanding service, and the title of Best Restaurant in the World from the World's 50 Best.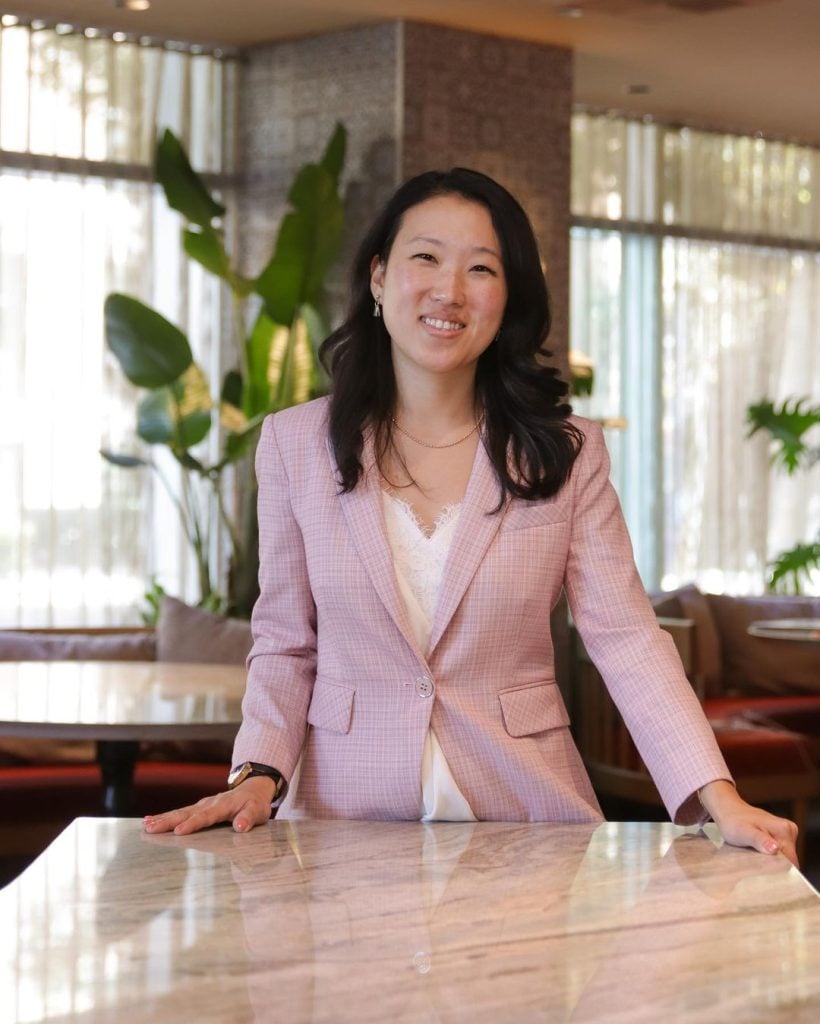 When Eleven Madison Park closed for renovations, Sim took the opportunity to come back to California. She arrived in LA at the end of 2017 to open the area's NoMad Hotel, and did a stint as the GM of Maude in Beverly Hills. After the start of the pandemic, she got a random text from Swikard, her old Boulud Sud colleague, who was trying to open a restaurant in San Diego and had just lost his GM. Did she know anyone who might want the job?
Callie is theirs. It is her and Swikard's united vision of hospitality and what a restaurant should be. She's not courting the 50 Best awards—she's too "old and jaded," she says, and those things come at too high a human cost (she still can't watch The Bear, for example). To her, success comes from working hard, taking care of her people, and connecting with the community. Nearly two and a half years after she and Swikard opened the restaurant's doors, the reservation list at Callie is still full pretty much every night.
"I genuinely care about the business as well as every single one of my employees," she says. "So I don't care if anyone's like, 'Oh, you wear a necklace with the name of your job?' I don't think it's weird, because for me, it's like, 'I also pushed this baby out.'"
And with her and Swikard's second culinary progeny incoming, she may have to add another charm.