Eat
This neighborhood stretches from the end of Cortez Hill all the way south to Barrio Logan, and ends east near Sherman Heights—to say it's packed with restaurants, cafés, and bars is an understatement. One of the splashiest is The Invigatorium, which serves strong coffee from Modern Times and has a decor that's equally jolting: a mosaic mural, shimmering disco ball, and dinosaurs. Lots of dinosaurs. It shares the same space with J & Tony's Discount Cured Meats and Negroni Warehouse, an eccentric spot with deli sandwiches and a dozen takes on the classic Italian cocktail. Across Market Street, RoVino The Foodery is a local, scaled-down version of the Eataly market concept—an Italian grocery store, bakery, gelateria, wine shop, pizza counter, and bistro all under one roof.
Sydney Prather
One of the most anticipated restaurant openings this year is Callie from chef Travis Swikard, who recently moved back to San Diego after cooking with the acclaimed Daniel Boulud for a decade. The California Mediterranean restaurant is taking over the former Bottega Americano space on Tenth Avenue and is set to open this summer. We're also anticipating Neighborhood's big remodel.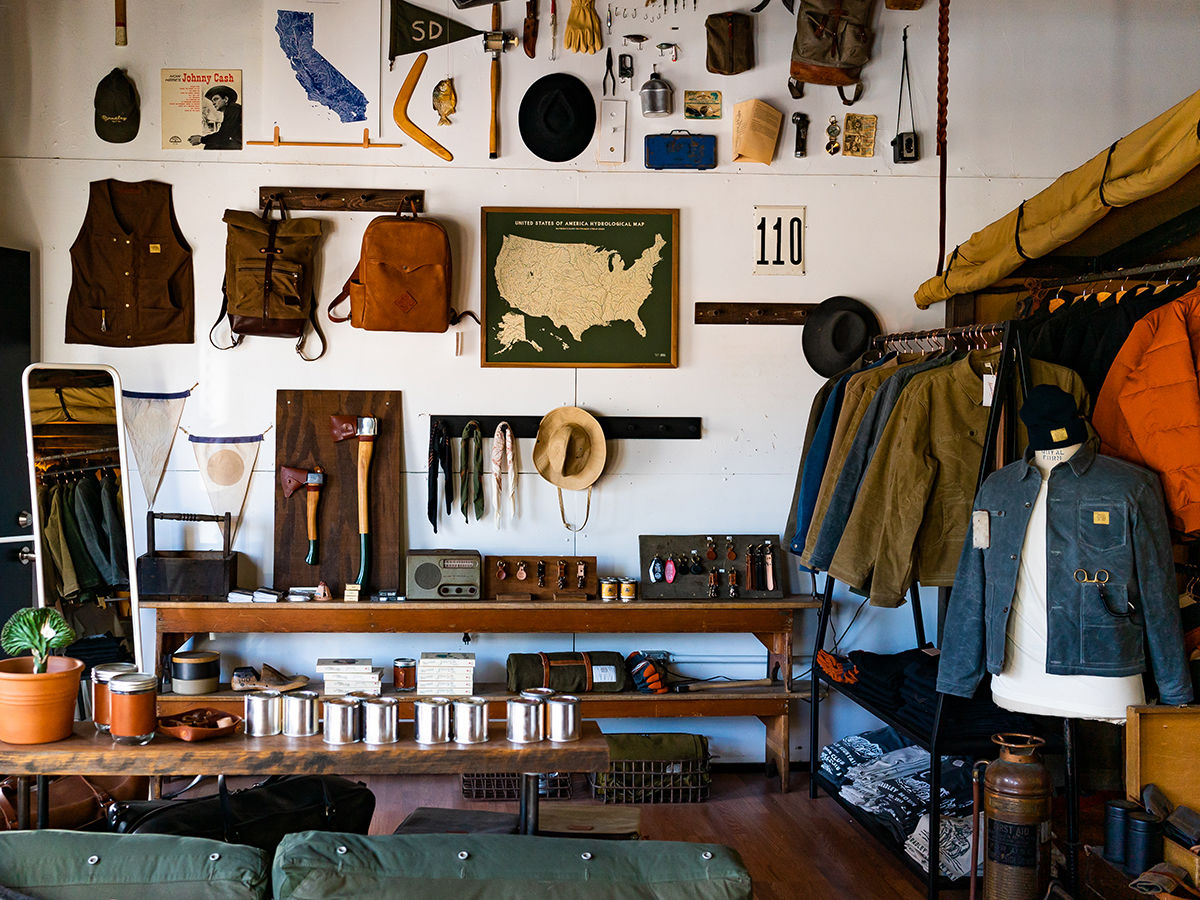 Sydney Prather
Shop
Bradley Mountain is on an unassuming street in a warehouse near the 5, but the inside of the leather and outdoor goods store is beautifully decorated with a utilitarian aesthetic. They have an on-site workshop where they make their line of canvas and leather bags. Gathered Home has whimsical bedding and home decor, and luxurious bath and beauty products. The worldwide headquarters for Tribal Streetwear is in East Village, a clothing line that just celebrated its 30th anniversary. The flagship store is chock-full of graphic tees and accessories inspired by graffiti, tattoo, and Aztec art.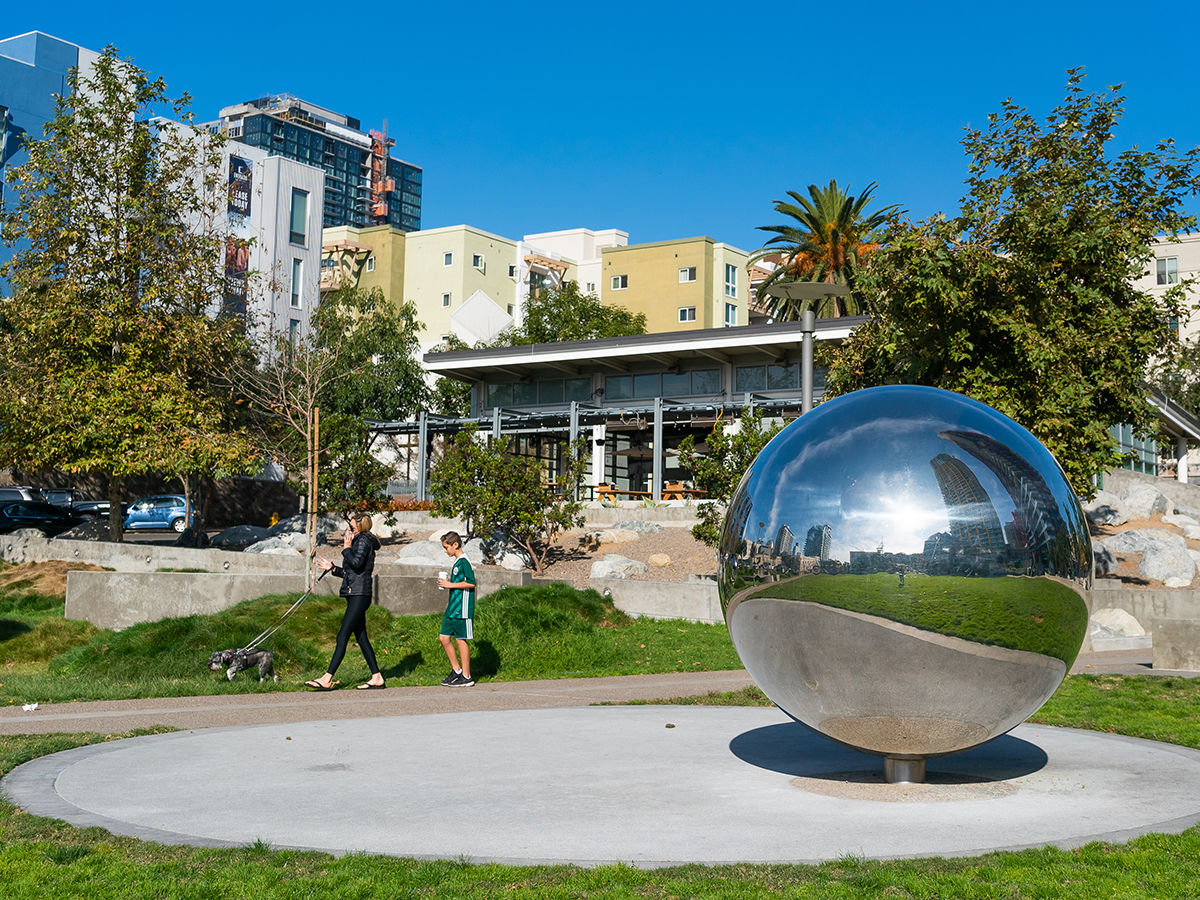 Sydney Prather
See/Do
Fault Line Park is a small green space by the Pinnacle on the Park apartment towers. True to its name, it was built right over an active fault line. Follow the marked path that traces it to the Fault Whisper art installation to learn about the fault just 14 feet beneath you. Venture out and go on a walking tour of the new murals done by the art collective Ladies Who Paint (@ladieswhopaint): Start on Eleventh Avenue and F Street, and walk east toward 15th Street to see several of them within a few blocks.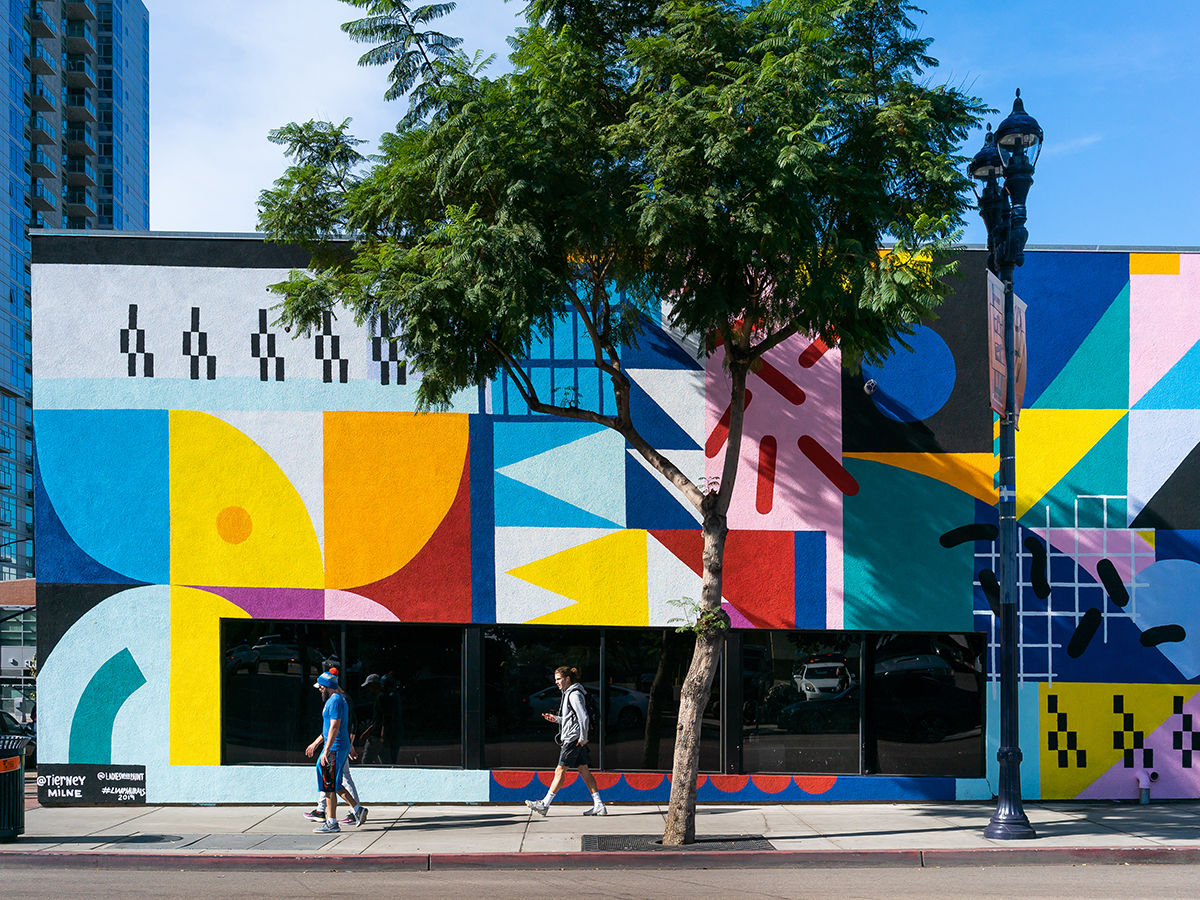 Sydney Prather