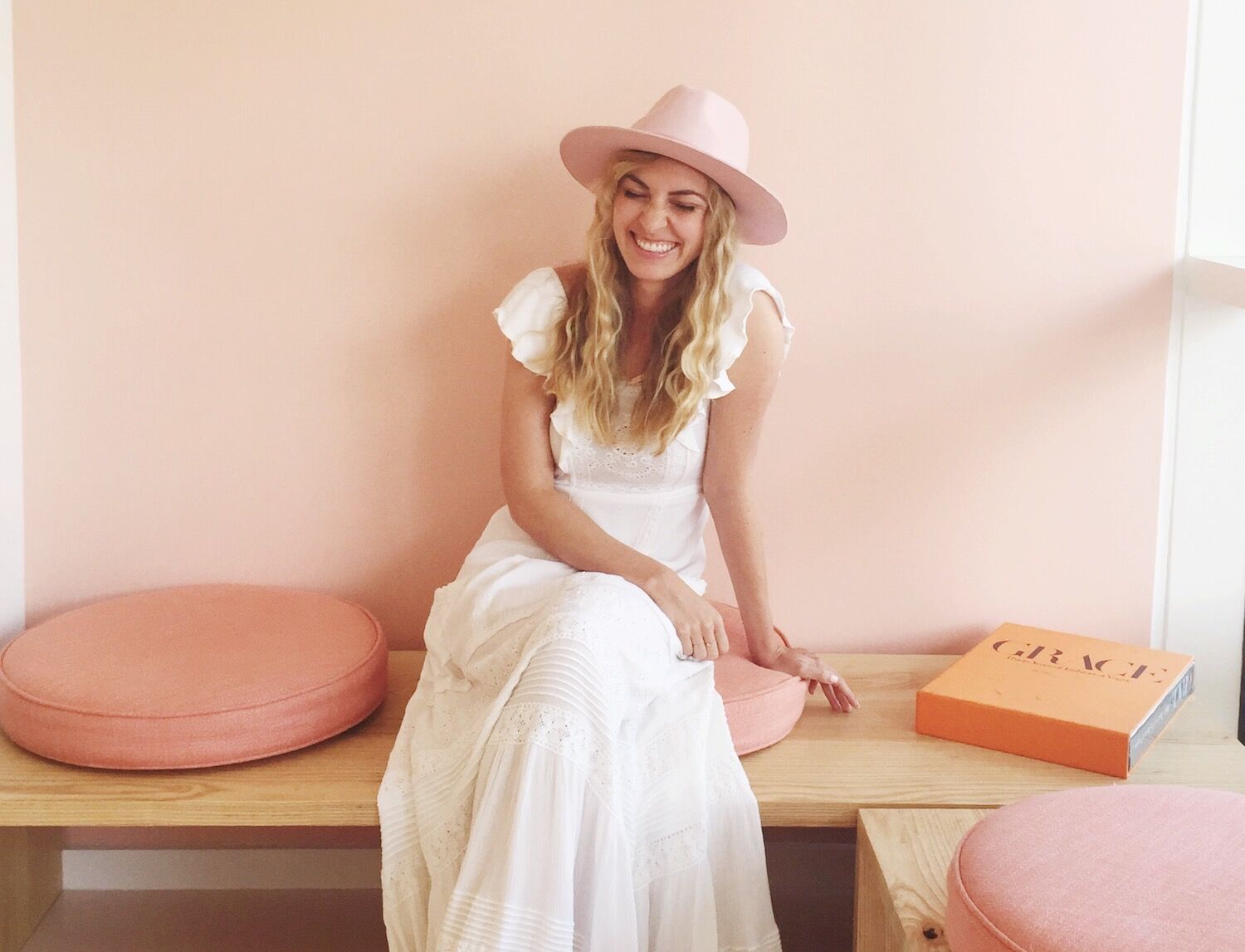 Dr. Cassidy Freitas is a Licensed Marriage and Family Therapist and mom to three with a virtual private practice based in San Diego where she offers therapy to California parents navigating fertility, pregnancy, postpartum and parenting young children. She hosts the top-rated wellness and parenting podcast Holding Space and shares supportive tips and strategies for millennial parents over on Instagram @drcassidy. You can learn more about her private practice here!
Listen to her episode on Not a Parenting Podcast above and read her Q&A below:
There is no real balance with career and family, but what would you say helps you do your best to achieve it?
It's true, "balance" would suggest that all things at all times are given equal attention and that's just not realistic, for anyone! Yet, I get caught up in the balance chase all the time too. Have you ever felt like you're doing all the things, but nothing feels like you're giving it enough? Yep, me too. The societal expectations to do it all, to do it with patience and grace, the pressure to work like we don't have kids and to parent like there aren't other things that are important to us…it's no wonder so many working parents feel like they're drowning.
When I notice the symptoms of this balance overwhelm (for me it shows up as increased irritability, anxiety and difficulty sleeping, feeling like I have a million tabs open in my brain that I can't keep up with) I pause, inject some compassion, open up to my support system and ask for help (and actually let them without micromanaging), drop the balls that I know can bounce back, and turn to my values as a guide for what I'm going to prioritize. If I prioritize the value of presence with my kids, I know it'll be easier to do so if I set boundaries with both my work and family.
I need protected time to work and get tasks done and I need to set my phone aside when I'm down on the floor playing with my kids. This won't be perfect, but my values can serve as a meaningful compass to come back to when those feelings of overwhelm sink in or when guilt pops up to try and remind me what my values are.
What kind of parent would you call yourself?
I'd say I'm an imperfect parent who loves her kids tremendously, screw up plenty, pays attention, and has learned to get comfortable with saying sorry. I'm a contributor in Dr. Becky Kennedy's Good Inside parenting community and really align with her approach. I can't recommend her work enough.
When people ask "what do you do for a living", what is your response?
Ah, I love this question. I say I'm a therapist in private practice specializing in postpartum mental health and relationships, and that I host a podcast for millennial parents with young children.
What gives you the motivation to be at the top of your game?
My most motivating core value would be presence. Whether that's presence with my clients, my family, my creativity… It almost always comes back to my desire to be present with the big and small moments of this life I have.
What is your favorite part about your home?
Our living/dining room! I fell in love with our tall vaulted ceilings and the open space has been the central point for so many memories. From work (I do virtual sessions from our dining table), to decorating the Christmas tree, to family dance parties….that particular part of our home has such a light and bright vibe that I really value.
What does self-care mean to you? How do you try to take care of your body?
Self-care for me looks like paying attention to my body signals that there's something I need. Sometimes it's space or alone time, sometimes it's movement, sometimes it's a spicy fantasy fiction novel, sometimes it's connection with a friend or a massage.
How do you address your own mental health?
Therapy. It's an honor for me to hold space for others, but to do so I also need someone to hold space for me.
Episodes are available on Spotify, iTunes, and iHeartRadio, subscribe now and never miss an episode.
Be the first to know when new episodes drop!
Presented by Organifi
Get 20% off all Organifi products with code NAPP!