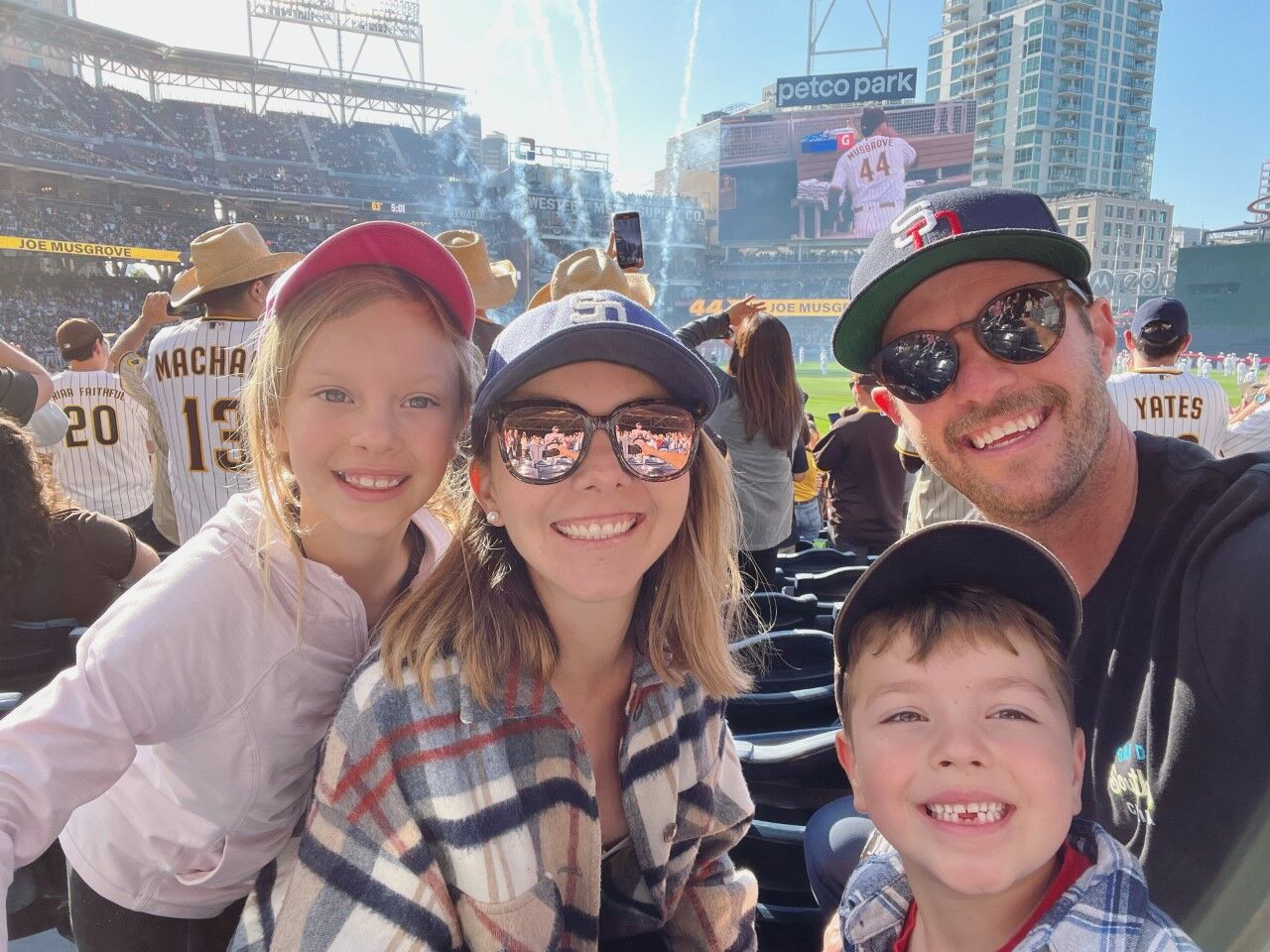 *Trigger warning: This episode contains conversations surrounding mental health issues including eating disorders and clinical depression.
Born and raised in Guadalajara, Mexico, Odette Cressler is a mental health advocate and account specialist at Chosen Foods. Odette has called San Diego home for the past 12 years and shares a home with her husband, two kids and two dogs.
On this episode of Not a Parenting Podcast, Odette shares her journey in recovery from an eating disorder and discusses life with clinical depression. Now, she uses her free time to help others in recovery and those struggling with mental health issues including via her former podcast the Recovery Elevator and managing Chris Powell's new show: I Needed That.
Listen to her episode now and check out her Q&A below:
What makes San Diego such a special place to raise kids for you?
I am from Guadalajara. Mexico is a beautiful country, however, growing up I did not have access to clean and amazing public parks, museums, public beaches, a two-hour drive to the desert or the mountains [like I do here in San Diego].
I have been in San Diego for 12 years and continue to discover pieces of it as well as places that are nearby. We took the kids hiking in Pine Valley a few weeks ago, we had never been; so cool feeling like you can travel within your city.
What are the greatest joys and challenges of balancing family and a career?
Being present with the task at hand vs. multitasking. Also, fulfilling my own emotional needs as well as having some awareness of what each of my family members needs and being able to connect to that. Figuring out the logistics of both working parents plus kids with each their individual schedules. I am super grateful to have a partner that is a teammate in parenting. We have to strategize and make sure that we can handle everyone's activities and expectations.
For me, I fully believe that going after my goals and dreams is the best role modeling that I can do for my kids. It's easy to put things on the back-burner when they aren't urgent but I really want to make sure that my kids witness a mom that is living and pursuing her passions.
I am an introverted-extrovert, I definitely recharge when I am on my own; sometimes it is challenging finding pockets of time to recharge when I feel like there is so much to do. It's super important to me to communicate efficiently with my kids and my partner when I am feeling burnt out so that they can understand where I am at.
My kids are young but they 100 percent understand when I tell them "I am out of spoons" and need to go to bed early, for example. It's a joy for me to see them learn about emotional intelligence, it's something that I didn't have while growing up and I am very proud to teach my kids about emotional regulation.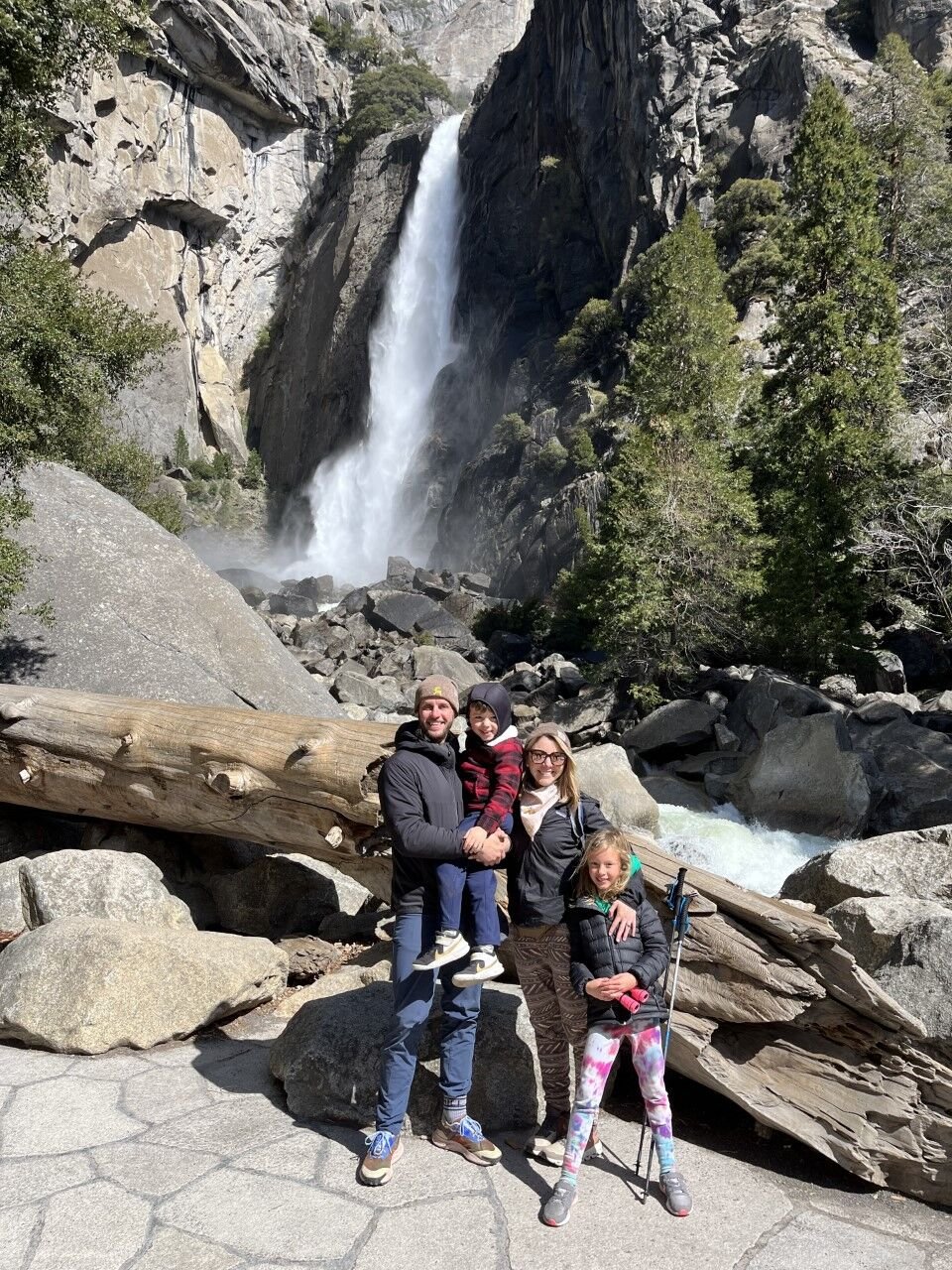 What part of your job makes you feel the most fulfilled or alive?
Although my full time job is currently in operations, I've learned that I can still weave in skills and communication styles that I even apply in parenting to my work. When there are challenging moments at work, it's important to me to check-in on my colleagues and encourage my team to talk about how they are feeling. Working in corporate in 2023 for me is perceived as an opportunity to change the narrative on many cultural corporate norms that have been established. I like pushing the envelope a bit. I try to tag-team with my managers in proposing ideas that promote overall well-being.
In terms of the work that I do with Recovery Elevator and The Harmony Lane, it's important for me to share tools that can benefit people who are struggling with eating disorders, depression and addiction issues. I have been interviewed for multiple shows such as NAMI's newest podcast, sharing about my journey as well as tools that have allowed me to recover.
It's important to me that my kids learn that work isn't just about making a living but also about positively impacting those around us.
Anything else you would love for our audience to know about you?
I would love to talk about the Latina roles in motherhood and how it's an added layer that I feel like we have to battle as our matriarch role is so ingrained in us—a conditioning many of us Latina women are trying to break free from while maintaining tradition and respecting our heritage.
I really like discussing the difference between motherhood and mothering. To me, motherhood is how society perceives us as we parent, we get judged on that and we feel like we have to perform. Mothering on the other hand is the exclusive bond that I share with my children. We know authentically where we are at, we know we understand each other, even though some methods or styles of communication may be perceived as "abnormal" motherhood.
I've worked really hard to create new values within my family such as setting and respecting healthy boundaries, learning the importance of saying "no" and not being afraid to disappoint the people that love you. Growing up in Mexico, what I saw to be a successful matriarch definitely involved always saying yes; pleasing others at all cost and sacrificing yourself for your family.
I love my country and my heritage, so sometimes it feels very against the grain to be doing things differently than how grandma did it, for example. However I am proud to be carving a new path for my kids. We celebrate important Mexican traditions and still emphasize cultural norms while living with a new set of values.
Be the first to know when new episodes drop!