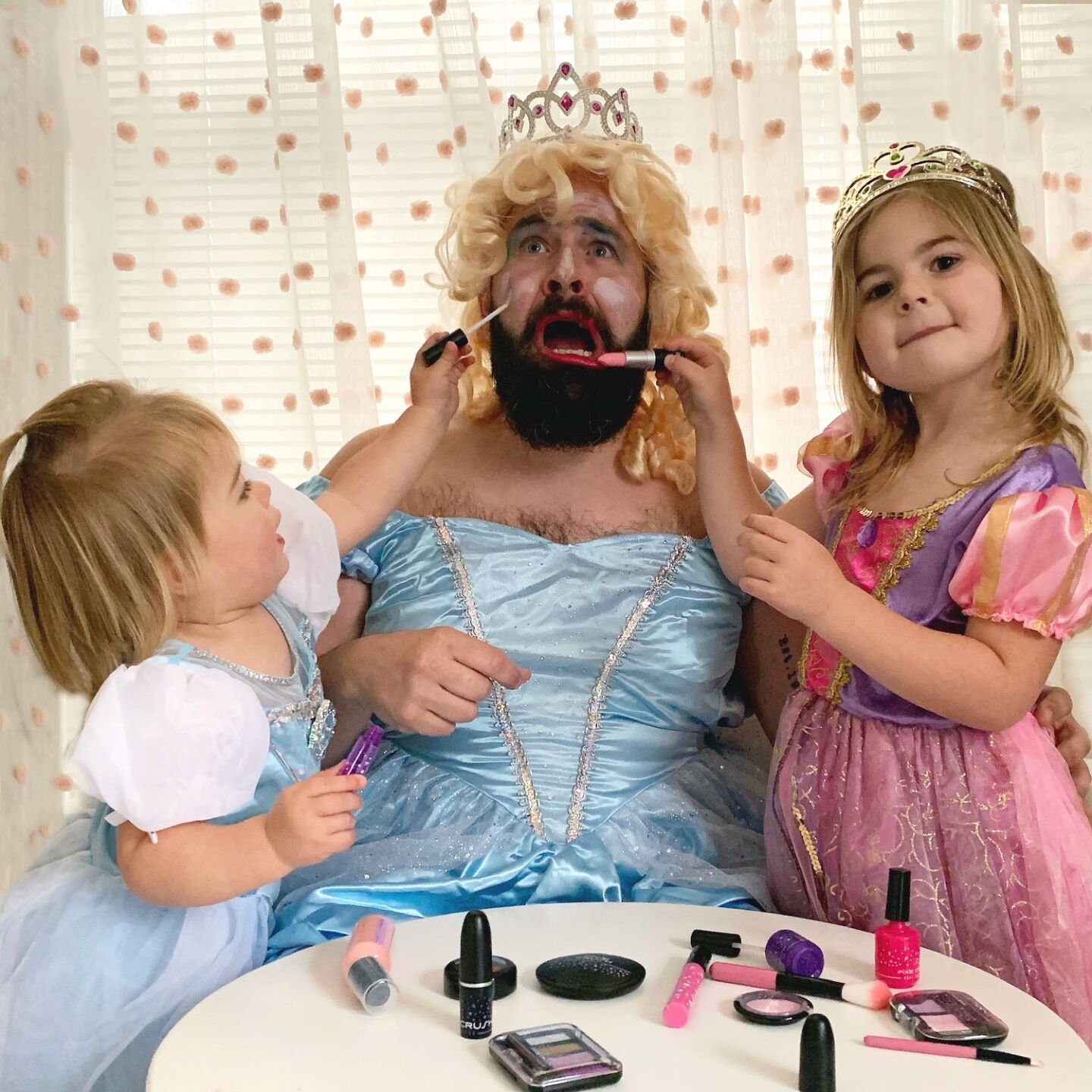 Sholom Ber Solomon
Sholom Ber Solomon is an internet sensation with 311k followers on Instagram. He shot to fame during the pandemic and his Instagram page focuses on playing dress-up and having fun with his two daughters, Zoe and Olivia. His content is unconventional in all of the best ways and he breaks the barriers of fatherhood by dressing up with his daughters and being as silly as can be.
He is also the founder and designer of Tegan & Ollie, a line of Bamboo baby pajamas. They are creamy soft, custom-milled bamboo fabric pajamas that meet the whimsical imagination of Sholom with designs and drawings by the man himself. This was his first interview and if you ask us, he knocked it out of the park with his authenticity and humor. It was great to have a father's perspective on life in San Diego.
What is your favorite thing about being a dad? 
It is actually quite tough to create a list where there is one particular favorite part of being a dad since every aspect of it is a glorious and blessed experience. For me though, it really is the combination of all the magnificent small moments which make up my favorite part of being a dad.
For example, last week my 3-year-old Olivia, after being asleep for hours, woke up in the depths of the most middle part of the night. She dazedly plodded her way into our bedroom, stood next to me, gave me a kiss and confusingly said, "goodnight daddy" before she slept-walked right back to her bed. Yep, it is all of those small, charmingly magical moments combined that make for my favorite part of being a dad.
What has been the biggest challenge about becoming a father?
Now that I'm five years into being a dad I feel like it's already second nature, but initially the hardest part of being a parent is having to be "on" constantly. The love that you have for your children is so bountiful that it propels you through the tiring days but it is, in all honesty, an exhausting venture. I mean just the amount of times you need to feed your little ones a snack within the space of 20 minutes would bring an Olympian to their knees. With that being said, I wouldn't exchange the glorious and humbling position of being a dad with any offerings imaginable.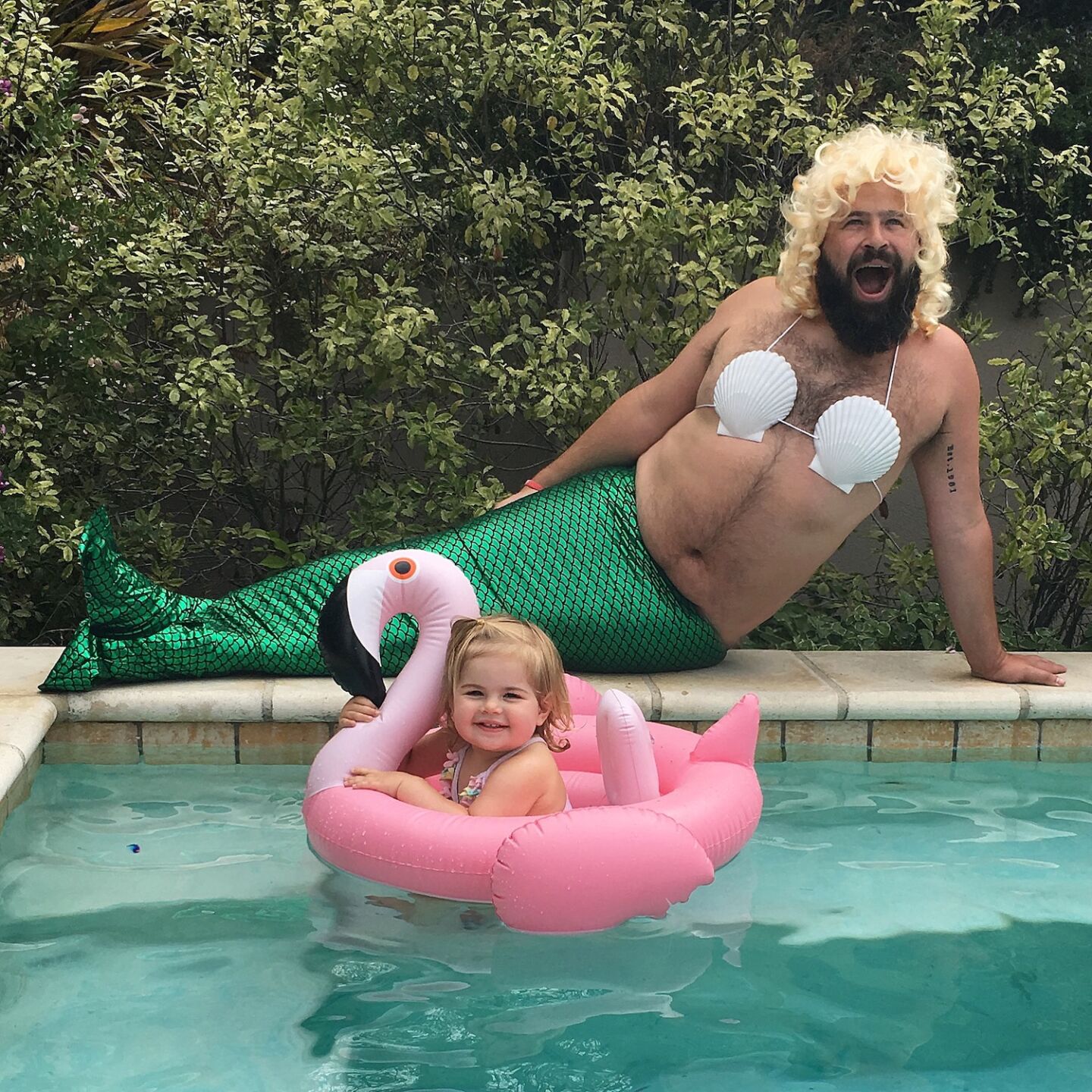 Sholom Ber Solomon
What are your three favorite spots in San Diego?
Well as I am a deliciously robust and well-rounded man, physically speaking that is, it should be of no surprise that a food spot is on the top of my list. With that being said, there is this charming little Greek restaurant called Olympic Cafe in North Park that is as delightfully authentic as it is scrumptiously delectable and is our favorite spot to dine out as a family. My second favorite place is unsurprisingly the San Diego Zoo. Since we live only a few miles away and have annual passes, it has become such a wonderful and easy go-to when it comes to having to entertain the kids in any circumstance for a few hours.
Plus the Zoo is phenomenal as my ability to imitate the orangutans is becoming uncanny and the kids would laughingly attest to that. Lastly, one of our favorite spots in the city is the jewel of the city itself and its central and most-magnificent feature which is undoubtedly, its beaches. During the summer months going to Del Mar beach in particular is probably our favorite way to spend a day together as a family, as well as a wonderful way for me to switch off and do my best impression of a glistening beached orca.
What did the pandemic and lockdown show you about yourself? 
Those first few days of lockdown were quite traumatic as I'm sure it was for all families going through the unprecedented experience of a global pandemic. Once we shut our doors and closed off the outside world however, it was actually quite a bonding experience for us as a family unit. Let's put it this way, I have an unfathomable amount of costumes, and as a follicly-challenged man, my wig collection is unmatched.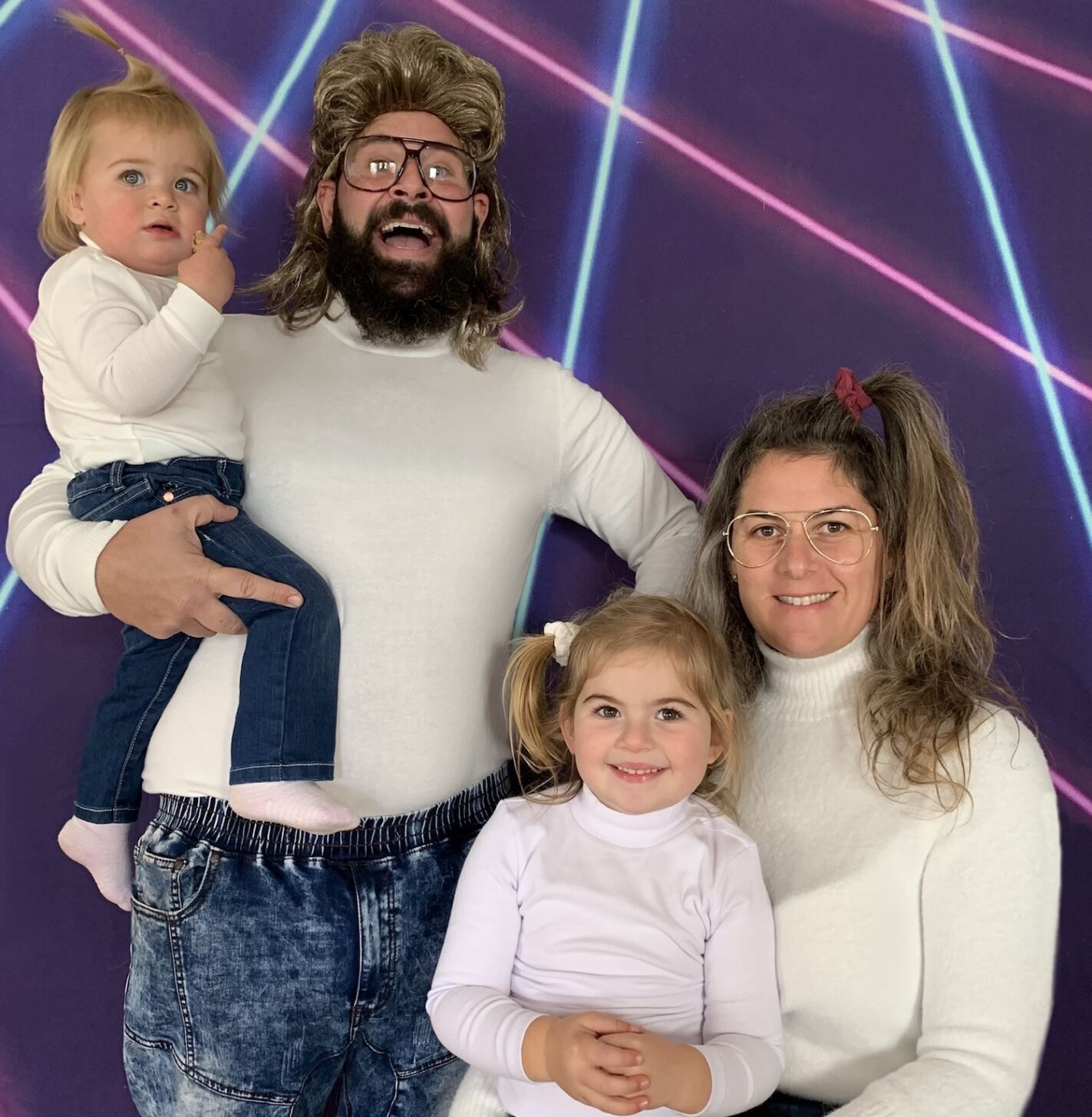 Sholom Ber Solomon
So we definitely had our share of daily matinees and circus-like events to keep us entertained and in good spirits. What that essentially showed me was that if you make your home a womb for your family and fill it with warmth and laughter, you can—at least for your children's sake—maintain some level of calmness and sanity even in the face of extraordinary circumstances.
When you aren't on daddy duty and you have a free night with you and wifey, what do you like to do?  
Lately we have been going to see some wonderful theater shows at the Civic Center downtown. A few weeks ago we went to see Rent and it was fantastical. On a more general note, occasionally we love to go and get a couples massage and then a nice bite to eat. It has to be in that order though, I do not recommend a large porterhouse steak with a mountainous side of garlic mash potatoes and then go for a massage. That, my friend, is a cautionary tale I don't wish on anyone.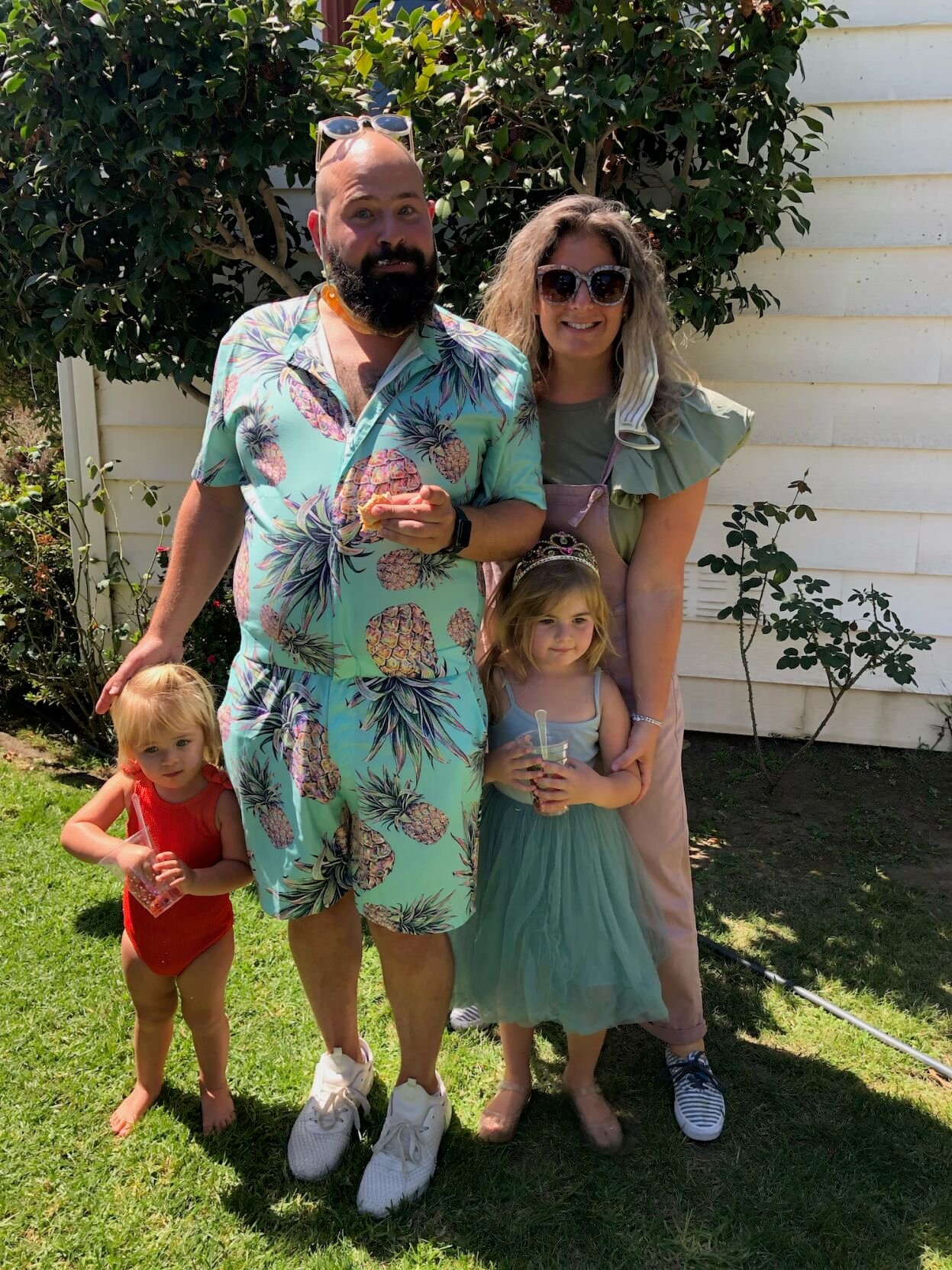 Sholom Ber Solomon
Episodes are available on Spotify, iTunes, and iHeartRadio, subscribe now and never miss an episode.
Be the first to know when new episodes drop!
Presented by Organifi
Get 20% off all Organifi products with code NAPP!