Listen to Ryan Sisson's interview with Not a Parenting Podcast and read his Q&A below.
An entrepreneur, real estate investor, and all-around culture creator, Founder and CEO Ryan Sisson has spent more than a decade building a brand out of the California lifestyle. Growing up in Imperial Beach, the third-generation San Diegan formed Moniker Group in 2010 through a sequence of serendipitous business opportunities to weave soulful community spaces into the local narrative.
Part-business, part-dream factory, today Moniker Group encapsulates four main subsidiaries—Moniker Hospitality, Moniker Events, Moniker Design, and Moniker General—with a total of eight companies and 10 brands specializing in everything from event design and custom-made furniture to coworking spaces, a coffee company, cocktail catering, and retail store.
While Sisson would say his company is defined by the community it serves, to others, Moniker stands as a testament to the man at its center. A passionate leader with a knack for turning people's creative drive into impactful business ventures, Ryan focuses his energy on supporting extraordinary individuals and organizations to design and create, invest in others, pursue new ventures, and challenge the way people view the boundaries of business.
Prior to Moniker Group, Ryan began his post-college career in real estate development with Corky McMillin Companies, gaining experience in land acquisition and site development. He later transitioned into digital marketing with Fifty & Fifty, where he worked with social impact clients such as World Vision and United Way as VP of Business Development. It was during the same season that Ryan founded Moniker Group.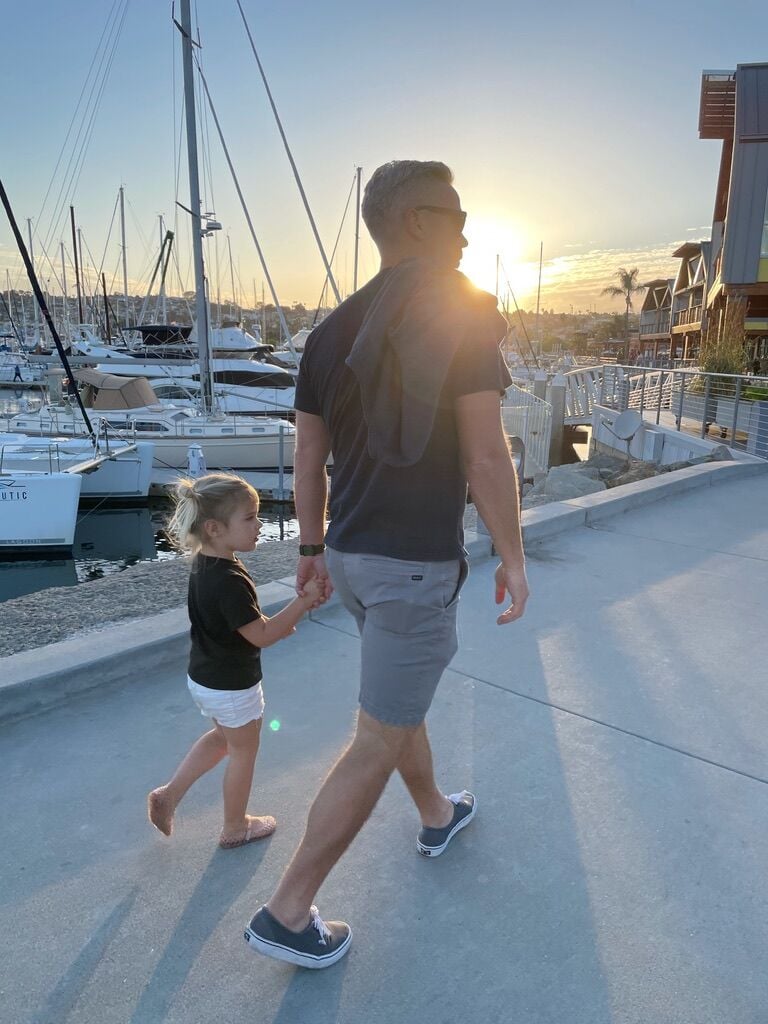 While overseeing daily operations, new projects, and brand partnerships for his collective, Ryan also serves on the Board of Advisors for 10-Ten Project, a local non-profit. Previously he has served on the boards for Downtown San Diego Partnership, San Diego Chamber of Commerce Small Business Roundtable, San Diego Creative Foundation, and Mosaic San Diego.
There is no real balance with career and family, but what would you say helps you do your best to achieve it?
I think perspective is important. I have 13 years left with my oldest before she is an adult, and 15 with my youngest. I am naturally a dreamer and so spending time thinking about when we hit those timeframes, would I have rather put more time into my family or more time into my business?
I am very fortunate to have built Moniker across the shoulders of our team members rather than on my own which has created a space that I have the option to give and take time from the business rather than some company leaders that feel like they only have to give. In addition to this structure I have the ability to live only a few blocks from the office. Only having to commute for a few minutes gives back a lot of time each day and helps me to have more time in the morning and be home before dinner. This additional space creates the moments that I will most appreciate and really add up over time.
What kind of parent would you call yourself?
I am like a rehabilitating hover parent. My personality is more control and protection-oriented, and so I have tendencies to react in that way when it comes to my kid's actions. I am their dad, and so part of my job is to protect them, but another big part of my job is to help them experience the fullness of what life has to offer—even if there is risk involved. It's hard to fight the desire to keep anything bad from your kids even though the trials and challenges of life are what help shape them into the types of people I would hope they become.
When people ask 'what do you do for a living,' what is your response?
Because of the complexity of Moniker Group I usually just say that I run/lead a hospitality company. If that peaks their interest, then we can jump into all the layers of what Moniker does and all the details of my role within the company.
What gives you the motivation to be at the top of your game?
It's the people around me. Sometimes it's other entrepreneurs that are creating companies that I admire, sometimes it's the team of people that are in the Moniker world and sometimes it's my team and home and the desire to give them all that I can. Second, my faith is a large part of who I am, so I'm challenged to live a life worthy of my calling and to have a positive influence on the people that I get to do life with.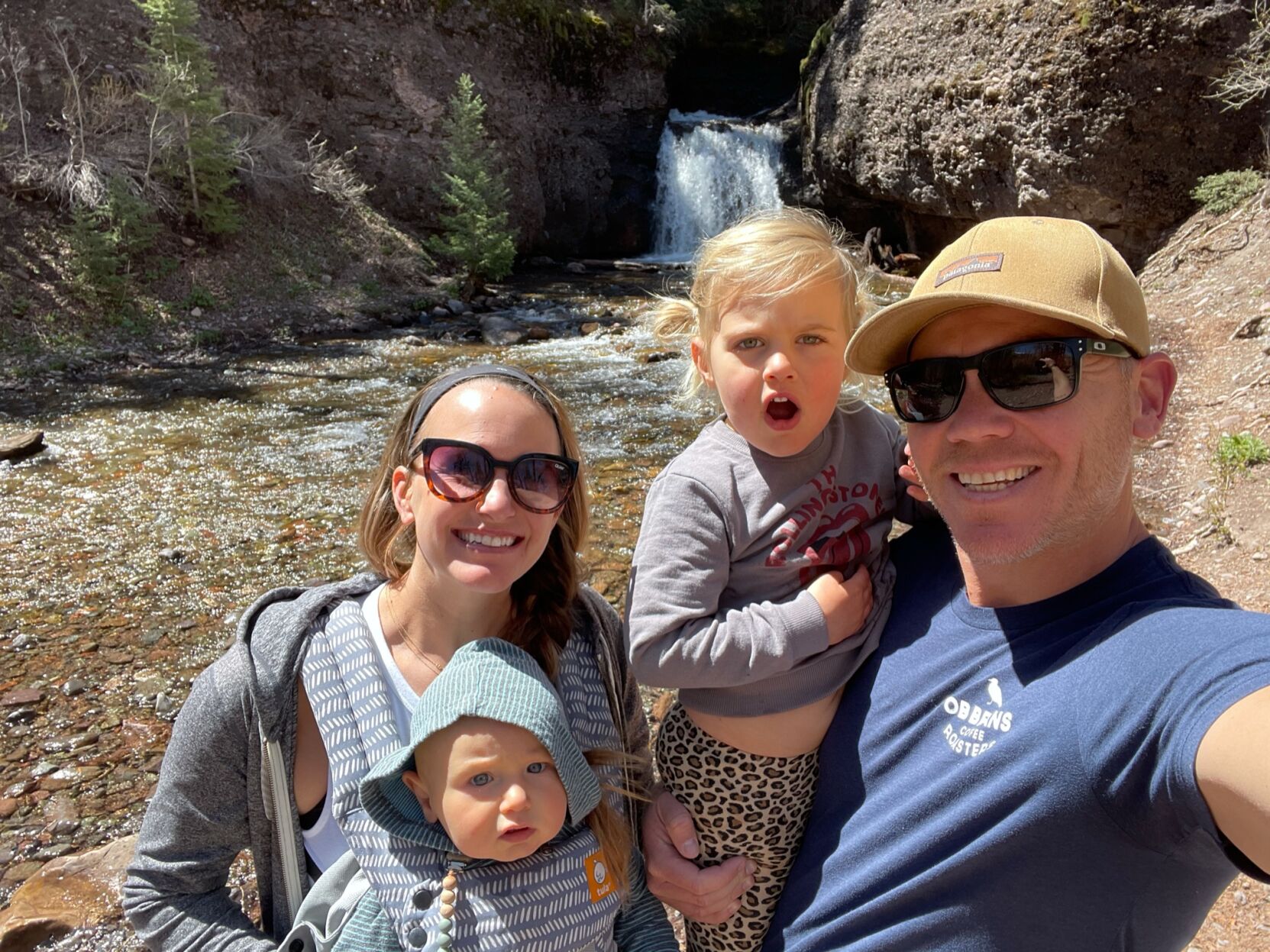 What is your favorite part about your home?
How safe it feels. We run businesses that put people in rooms together and so the two years of Covid restrictions were like nothing I could have ever imagined leading through. There was a lot of hard days in the office but when I came home it was a sanctuary. I had the ability to let down if needed, I had the reminder of what matters more than anything else and I also had the distraction of two healthy kids and a beautiful wife.
What does self-care mean to you?
I'd look at self care both mentally and physically. There are some things I do that have value in both such as golfing, dirt biking and just going out on adventures with my closest friends. There is more mental focused self care like late night drinks with buddies and weekly date nights with my wife. In addition to these I try to keep exercise a regular part of my day with morning workouts while the kids eat breakfast and watch cartoons.
How do you address your own mental health?
I've had to learn a lot about mental health over the years. I've dealt with depression and anxiety both in myself and those close to me. The heavy lifting was a season of therapy that helped to identify where I was at in my health and give me some tools to find my way through it. Since then I have become better at identifying what direction I am headed and trying to make decisions that bring me into or at least closer to a place of health.
In addition I have created space in my relationships that allow for honest conversations about where I am at. There's a lot of power in letting people into our current state and allowing them the ability to provide love, support, feedback, wisdom, insight or even just sit in it with you while you navigate the ride. My goal would be to continually make healthy decisions that keep me from finding myself in a place of struggle but that just isn't realistic all of the time, so it's also about being equipped to respond to where I am at and keep moving forward.
Does spirituality play a role in your life?
Ya it's actually the most influential role in my life. I grew up in a Christian church and home so it's a way of life that I have always known. Like with most things, it's been a journey. Some days it's more a part of who I am than others, but the trend for me has been to grow in my faith. This growth has led me to where I am at both has a husband/father and a business leader.
I believe that I have been called and prepared for the unique parts of these roles and the challenges that I have gone through within prepare for whats to come. From a practice standpoint, my spirituality is expressed through personal devotional time, prayer, corporate worship at church and just great conversations with my core community.
Episodes are available on Spotify, iTunes, and iHeartRadio, subscribe now and never miss an episode.
Be the first to know when new episodes drop!
Presented by Organifi
Get 20% off all Organifi products with code NAPP!