As the chief diversity and inclusion officer at Rady Children's Hospital, Nancy Maldonado provides vision, leadership, and direction within the executive and hospital operations teams. She is also focused on initiatives to support diversity, equity, and inclusion across the health system.
Nancy is also a single parent who has been recognized as one of the city's most inspirational women in San Diego Magazine, Businesswoman of the Year in the San Diego Business Journal, and has garnered various other awards and accolades.
On this episode of Not a Parenting Podcast, we spoke with Nancy about single parenting, being a first generation college graduate, and running multiple businesses. Read her Q&A below and listen to her episode now.
What makes San Diego such a special place to raise kids for you?
I love raising my son in San Diego for many reasons, one of which is our proximity to Mexico. We are fortunate to live in a binational, multicultural, transborder community with a long history of activism and community engagement.
Because it's so important to me that my son is exposed to different cultures, languages, identities, and experiences, I appreciate the Mexican influence and how it shapes San Diego's identity. My son and I also love outdoor activities, such as hiking, biking, and rock climbing, and you can't beat the beautiful San Diego weather and our access to nature.
What are the greatest joys and challenges of balancing family and a career?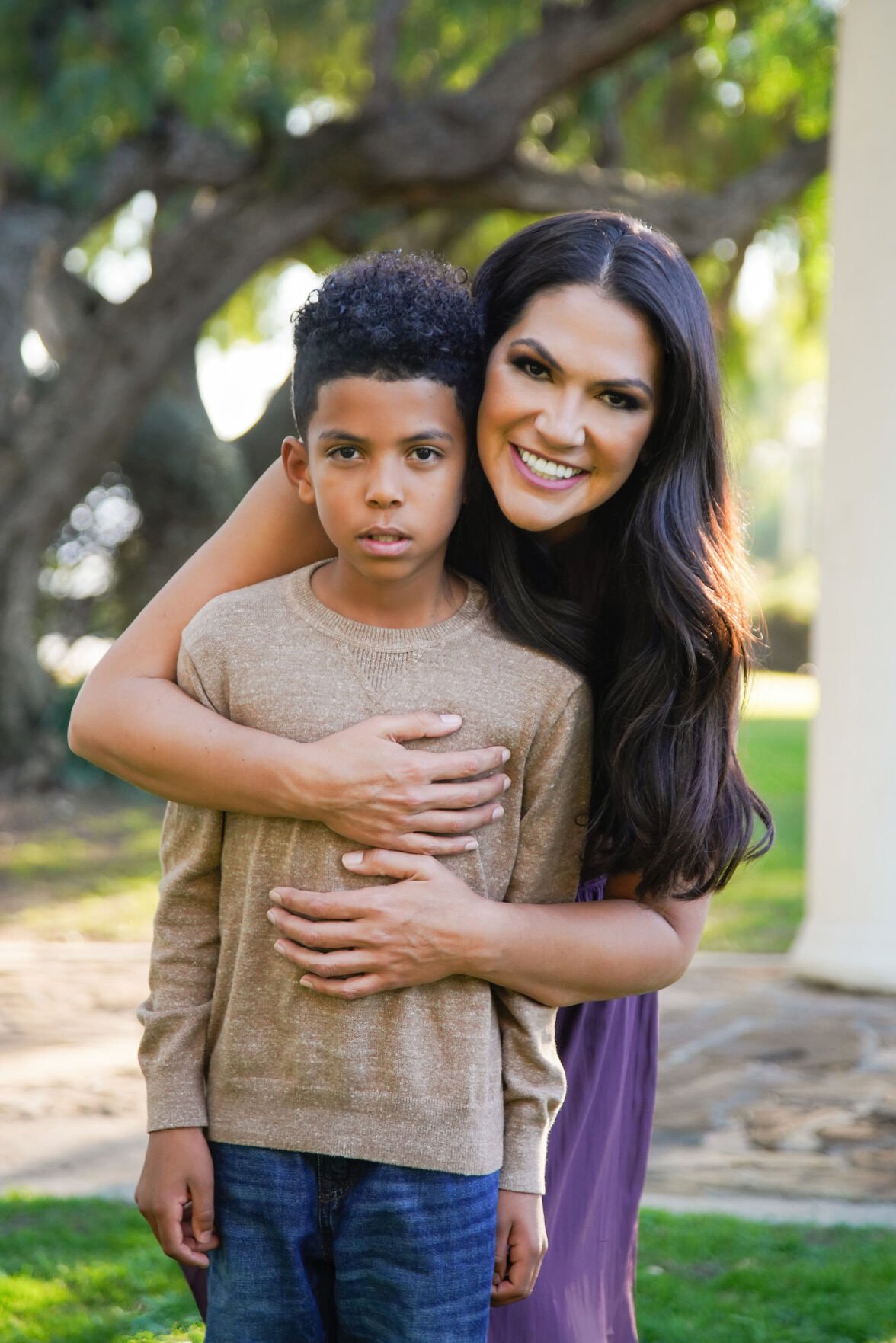 I am blessed to be able to work in a career I love and raise my son, Dominic, whom I adore. So often, we hear that we need to compromise or sacrifice and that it must be one or the other. My challenge when it comes to balancing motherhood and my career is to accommodate versus compromise.
When the opportunity presents itself, I think about how I can create new, innovative ideas where I don't have to sacrifice anything. One of those strategies is to involve Dominic in my work. I enjoy involving him in my career. From a very young age, he has been by my side as I attended community events, gave speeches in rooms full of people, or led team functions. I find joy in sharing my career with him and helping him understand the why behind my chosen path.
What part of your job makes you feel the most fulfilled or alive?
I feel so fortunate to be the inaugural chief diversity and inclusion officer for Rady Children's Hospital because of how vital the organization is to our entire region and beyond. Rady's does fantastic work and serves so many children and families. I am motivated by the fact that we are genuinely dedicated to ensuring that every patient receives the highest quality, equitable care. One of the aspects I love most about my job is that I work on the campus and have the opportunity to talk to and interact with our incredible team and patients.
Hearing directly from patients and families brings home the work we all do every single day and the fact that no matter what anyone's role is at Rady, it has a tremendous impact. Knowing that I play a part in that is very fulfilling.
Anything else you would love for our audience to know about you?
I find it helpful to remind myself that I do not have to "do it all" to consider myself successful. While every day I have every intention of being great, some days, all I can be is okay.
Be the first to know when new episodes drop!