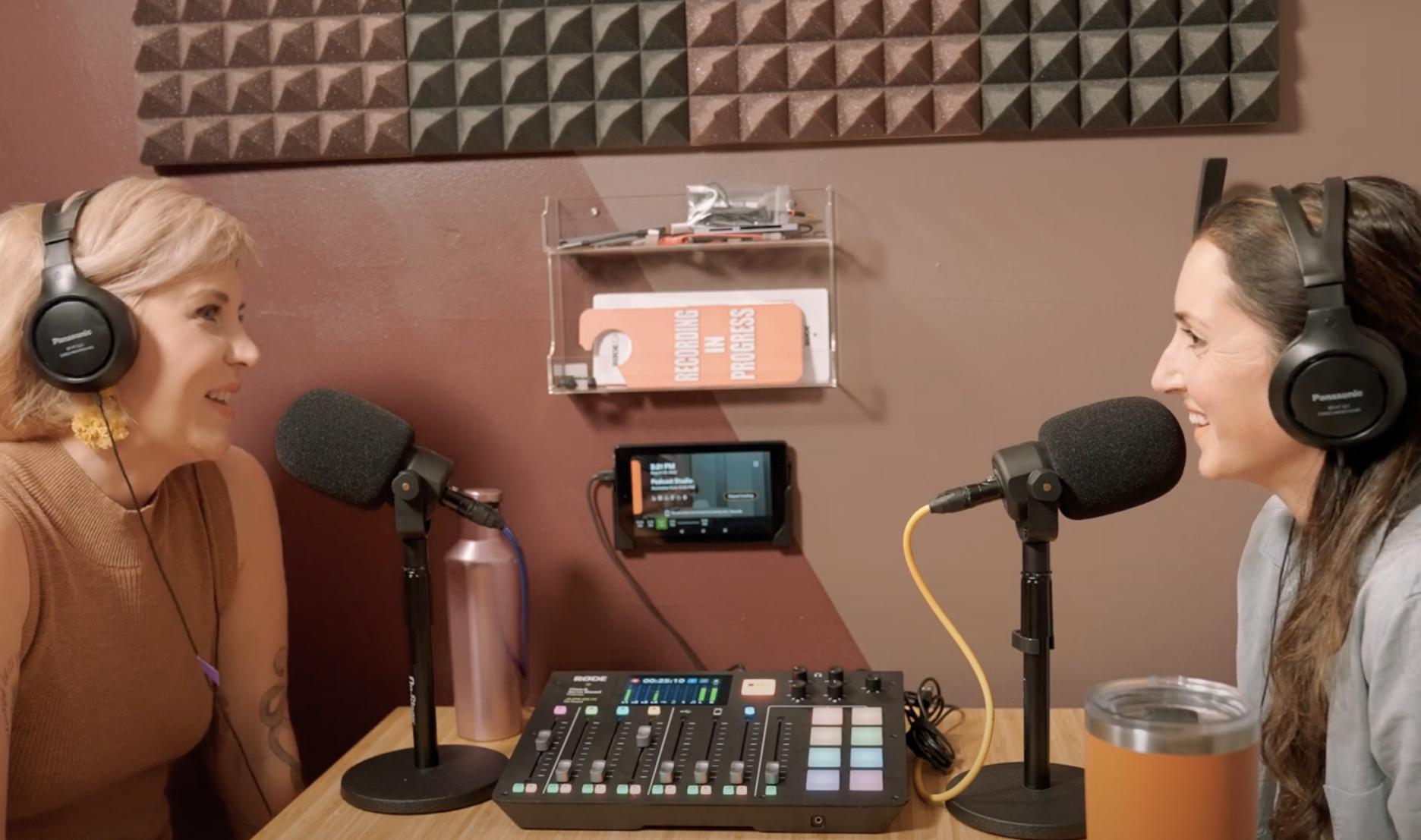 The duo behind SDM's Not a Parenting Podcast hold nothing back when talking about the challenges and the beauty of motherhood, family, careers, mental health, and identity. Read their Q&As and catch their episode below!
---
Alexandria Ott
A nationally recognized communications expert + creative director of experiences, Alexandria Ott has fifteen years of executing top-level strategic communications, progressive programming and effective marketing for designers, artists, hospitality venues, entrepreneurs and more.
She is a visionary, strategist and storyteller based in Southern California.​ After almost a decade in Chicago, Ott returned to her hometown of San Diego and has made waves as a creative entrepreneur. She is currently the co-host of San Diego Magazine's newest podcast entitled Not a Parenting Podcast with SDM publisher Claire Johnson. Alex's passion for food and hospitality has been poured into the underground dinner series she produces with longtime friend Fred Keller called The Blank Table. She runs a communications consultancy, Chrome City, with clients in both San Diego and Chicago. She is an avid LGBTQIA advocate and produces Drag Queen Story Hour as well.
Previously, Alex produced a forum for creative entrepreneurs called Hustlecraft and turned it into a podcast during the pandemic. In 2014, she founded Chrome City Creative in Chicago, a creative agency offering Public Relations, Marketing, Social Media, Graphic Design, Event Curation and Influencer Management. Under Ott, the agency represented some of the biggest industry leaders in hospitality, art and design.
What have you learned about balancing family and career?
I have learned that it takes time to find your groove and having grace for yourself to figure that out is most important. I do feel like I have a balance between career, social life and family, and I feel really grateful for that. But I also acknowledge that it is a privilege that has been granted to me through having a mom that will watch my kids at the drop of a hat, a partner who is supportive of me going out with friends and clients and a support system that allows me time to find that balance. I have learned (for me) that it is supremely important to continue to pursue my identity as a career woman to be the best mom to my children.
What is your parenting status? Tell us more about your children.
I am a mom of two children. My son, Henry, is five and a half, and my daughter, Lennon, is almost one years old. My pregnancy with Henry was a total surprise. I was 30 years old, single and at the top of my game as a PR agency owner in Chicago. I decided to become a single mom, which was an insane challenge, as one would guess. I moved back to San Diego after he was one and a half to be closer to family and that completely changed everything for me.
Then, I met my partner, Jason, a few months later in San Diego and we have been together for almost four years. He stepped into the father role for Henry so gracefully and with such an open heart. After a few years of being together, we decided we wanted one more baby and had Lennon, who is a spitfire, to say the least. Henry is sensitive and emotional and so kind. Lennon is wild and loud and exactly what our family needed to be complete.
When people ask "what do you do for a living," what is your response?
I produce events and own a consultancy. What gives you the motivation to be at the top of your game? Work is the one thing I feel really good at. I know the work I produce is the best. I have never felt more confident and alive than when I am creating something really powerful for other people to see, connect to, or enjoy.
How does home play a role in how you manage your career and kids?
What is your favorite part about your house? Well we just moved into our dream home in Kensington and it has been a serious undertaking to find the right furniture to make it our own. Home is the place we all come back to to reconnect after being away from each other all day. We love to play records (Henry knows how to flip the records and put them back in their sleeves without scratching them, which I am really proud of). Home is our respite from the outside world.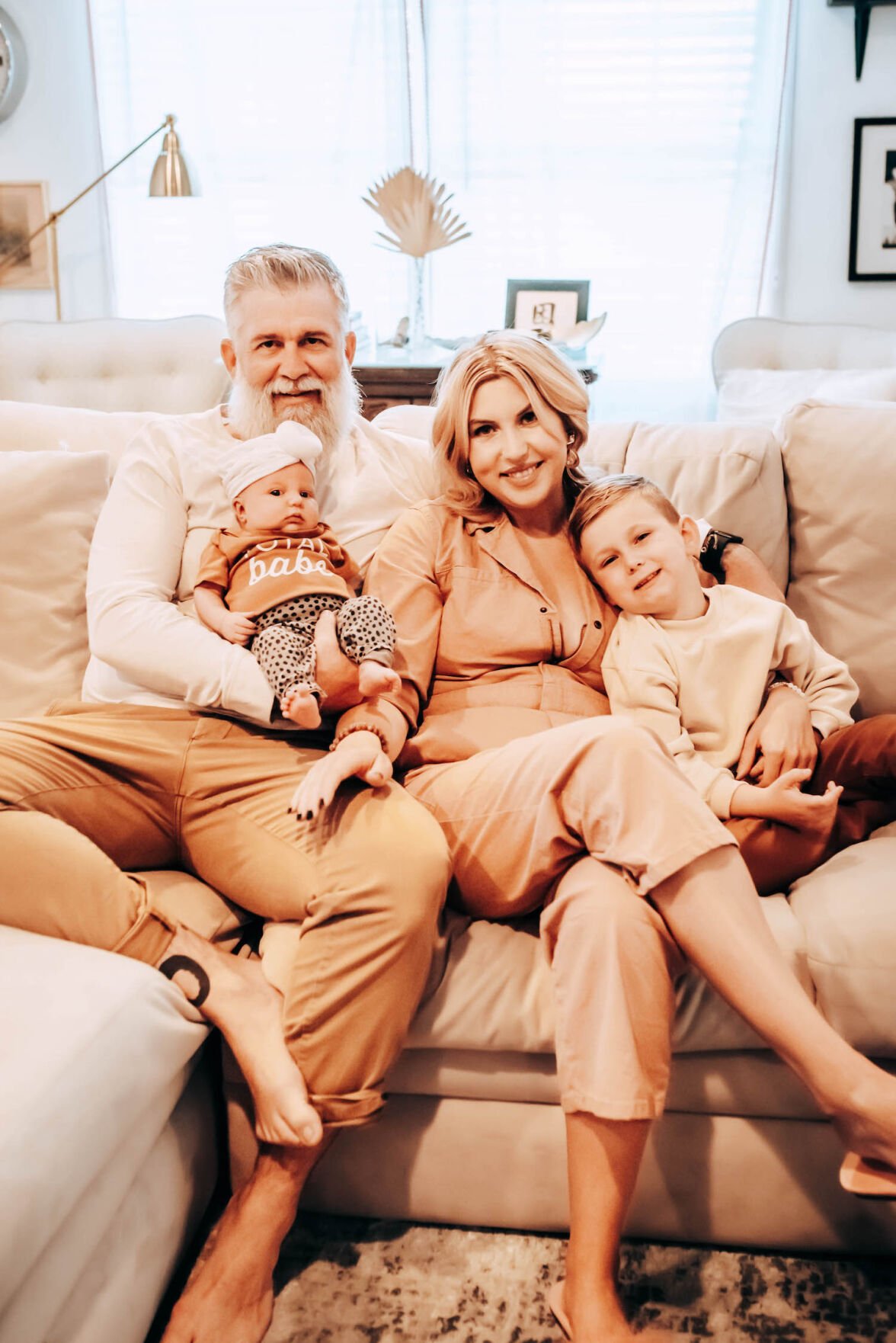 Erika Villareal
I think it is super important to have natural elements in the house like wood, stone etc. so I have a ton of vintage furniture. I try really hard to not buy new furniture-wise. I shop at vintage markets, auctions, love hand-me-downs and upcycled things so that we can have something that feels timeless and has a rich history. My favorite part of the house is probably our music room. We turned one of the bedrooms into a creative space with drums, guitars, keyboards and all the things to draw and paint. It is a great way for the kids to find their creative energy and also allow Jason to play music with them and share that part of himself with the kids.
How does partnership play a role in how you manage your career and kids?
My partner is my everything. We have worked really hard on our relationship and have to have tough conversations often to grow as parents and as two people in a romantic relationship. We are open, honest and do our best to meet each other where the other is at. He is my biggest cheerleader when it comes to my career. He believes in me in ways I have never had before. He dreams bigger for me than I do for myself at times. He is an amazing father and takes a very active role in parenting our children. He is super hands-on with both kids and without him, I couldn't do all of this.
What does self-care mean to you? How do you try to take care of your body? Self care is the key to my success, happiness and mental wellness. Self care can look like asking Jason to take the kids so I can sleep in, it can look like a long walk on the beach with the kids to clear my mind. It can look like washing my hair, it could be a girls night.
Anything that brings you back to you- that gives you a moment to break away from the robotic monotony of the day to give back to yourself. I try to take care of my body by exercising (I can only go to classes or I won't do it), eating and cooking fairly clean and trying to move my body as much as I can throughout the week through walks with the kids or bike rides.
How has being a career-driven parent impacted your mental health? What avenues have you used to cope?
Oh boy. I think having children just brings up what we were trying to stuff down. When you birth a human, you inherently bring up everything to the surface and it is a lot to face at once. With Henry, I had a really traumatic birth and didn't know that I had severe PTSD afterwards until years later. With Lennon, I experienced postpartum anxiety that lasted a few months, but really impacted our lives.
The avenues I have used to really work through the mental health issues have been weekly therapy with a parenting-focused therapist. With her, we have walked through a lot of the traumas in my life and unpacked the PTSD from 2017. We used EMDR to help with the coping of other past issues I was working through as well. I have also used exercise as a way to help and CBD/THC droppers under the tongue when I feel my body experiencing heightened anxiety. I practice weekly yoga and listen to some amazing podcasts to help realign myself.
Does spirituality play a role in your life? If yes, please elaborate.
Absolutely. I came into this world a spiritual being. I am deeply sensitive and consider myself an empath. In order to work with that, I practice gratitude at every turn. I use breathwork to help me expel that which is no longer serving me internally and breathe in that which I wish to embody. I pray. I use vision boards. I believe in pushing forth the visions for my life through manifestation practices. Cooking for others feels spiritual to me. Embracing my children with an open heart and a clear mind also serve as forms of spirituality for me.
---
Claire Johnson
Claire Johnson is co-owner and CEO of San Diego Magazine. She moved to San Diego from Brooklyn in fall 2018 after 14 years working in business operations at NBCUniversal. Having a front row seat at one of the largest media companies in the world as it navigated the digital revolution solidified her passion for journalism and its intersection with technology.
In October of 2021 she and her husband, Troy Johnson, acquired San Diego Magazine, and in 2022 Claire took over as CEO. She and Troy are dedicated to building on the legacy of this institution to create a modern and visual storytelling platform. Claire has an 11-month-old-baby, Jasper, and is step-mother to 11-year-old Elia. She and Troy also have a rescue terrier named Miles Davis Smith Johnson. They live in Ocean Beach.
What is your parenting status? Tell us more about your children.
I have an 11-year-old stepdaughter and an 11-month-old baby boy. Jasper is my baby but he's an old soul. I think the universe put us together because he knew I needed some guidance and that's what he's been for me. He's teaching me how to let go of control, how to be present in the moment, how to find and listen to my instinct. He's teaching me how to trust myself.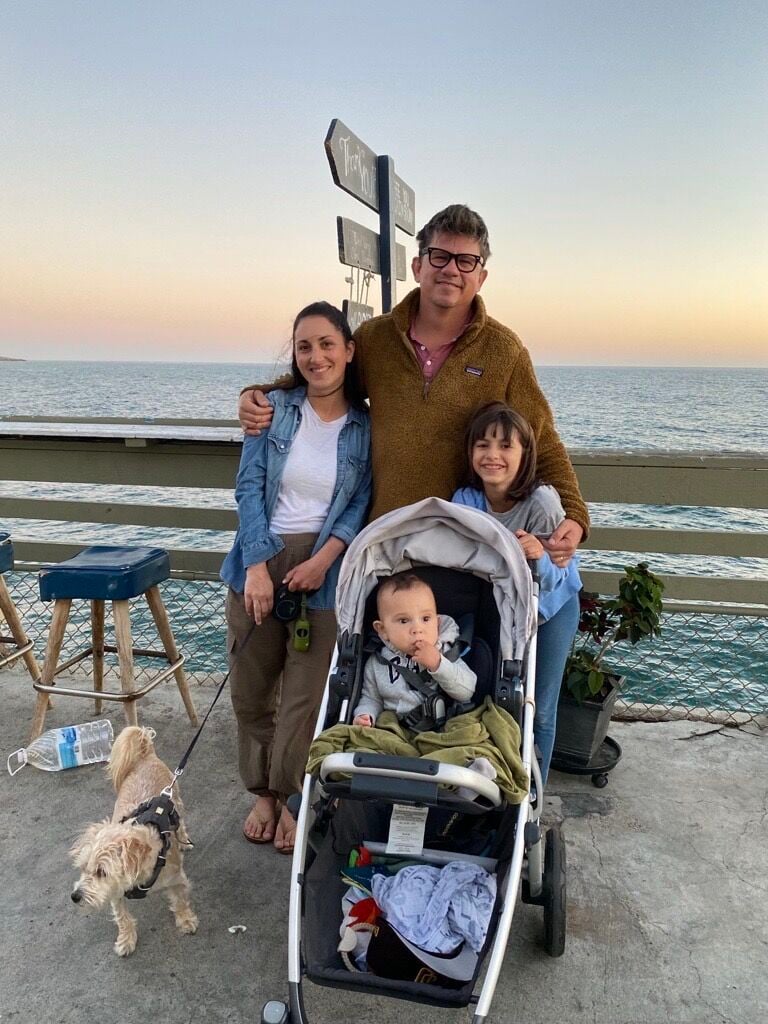 I never imagined being a stepparent. Talk about facing your fears. And yet, it's been a deeply rewarding experience and has expanded my capacity for love exponentially over the years. I grew up in a blended family and whenever my family has expanded, there's always the fear that there won't be enough love to go around. But I've learned that love is additive and expansive. That's not to say it isn't really hard sometimes. I just shower her with love and ask her questions about her life and try to be an emotional rock for her. She does the same for me.
What have you learned about balancing family and career?
If there is such a thing as balance, I have yet to find it. My son turns one next month and for me it's less about what I've learned and more about what I've un-learned. I've realized that in the past what drove me was an innate fear of failure. So I'm learning how to pivot my focus on what success looks like for me. It pains me on a molecular level to leave my son every day but I love what I do, I believe in this company, and I am devoted to contributing what I can to society in my short time here on earth. I have faith that will make him proud and challenge him to do what scares him and lead with love.
When people ask "what do you do for a living", what is your response?
My husband and I own and run San Diego Magazine. It's been a year and it's still surreal to say those words. I hope that never changes.
What gives you the motivation to be at the top of your game?
I believe that local media matters. Community growth depends on it. Stories have been the backbone of society for millennia and SDM is going to be San Diego's world class media.
Episodes are available on Spotify, iTunes, and iHeartRadio, subscribe now and never miss an episode.
Be the first to know when new episodes drop!
Presented by Organifi
Get 20% off all Organifi products with code NAPP!