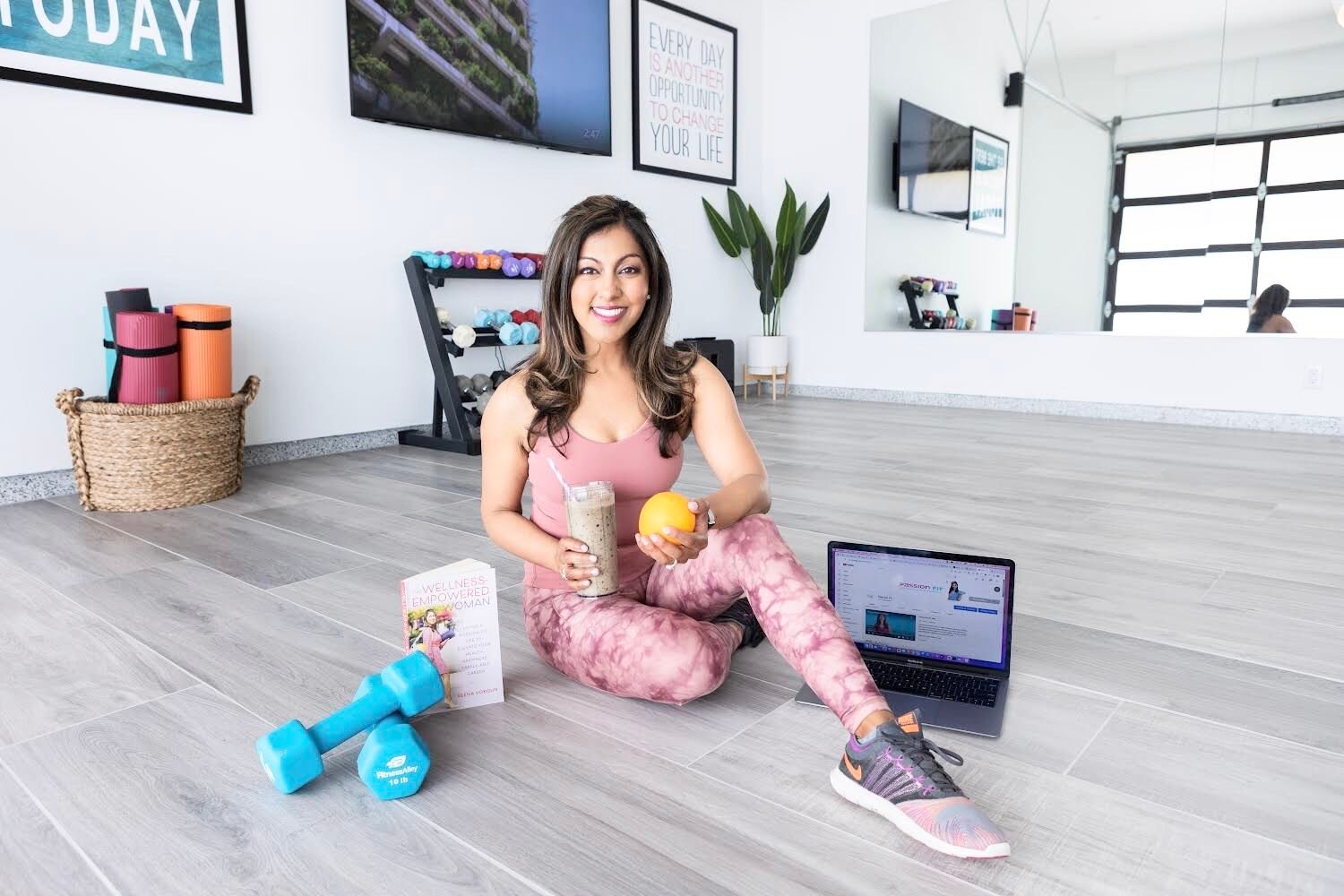 Reena Vokoun, founder and CEO of Passion Fit, is an entrepreneur, author, public speaker, content creator, marketer, media spokesperson, personal and professional development coach, and consultant and certified health and wellness expert through AFAA, ACE, IDEA Fitness and Gallup.
Prior to launching her company, Reena worked in corporate America in marketing, sales and business development roles for companies such as Google, Yahoo, Reebok, CNET and GE. Reena is a TEDx speaker and featured regularly as a health contributor on the Fox KTVU news morning show and NBC California Live TV show. She also writes for outlets including Shape, Working Mother and Thrive Global.
On this episode of Not a Parenting Podcast, Reena discusses life as a Type A personality, leaving corporate America on your own terms and how to incorporate health into a stressful lifestyle. Listen to her episode now and check out her Q&A below:
What makes San Diego such a special place to raise kids for you?
My husband, sons (ages 12 and 15), and I moved to San Diego (specifically Pacific Highlands Ranch in the Carmel Valley/Del Mar area) about a year and a half ago from the Bay Area, to be closer to our extended family. It's also one of our favorite cities of all time, and we absolutely love it.
San Diego is such a special place to raise kids because of the amazing sunshine, idyllic weather, beaches, mountains, hiking trails, schools, universities, club sports teams, employers and more. The quality of life is so wonderful here, and we feel a strong sense of community within our neighborhood, schools, sports teams and more. We've made amazing friends in such a short period of time, plus we have lots of family nearby, which has made us so grateful for our life in San Diego.
What are the greatest joys and challenges of balancing family and a career?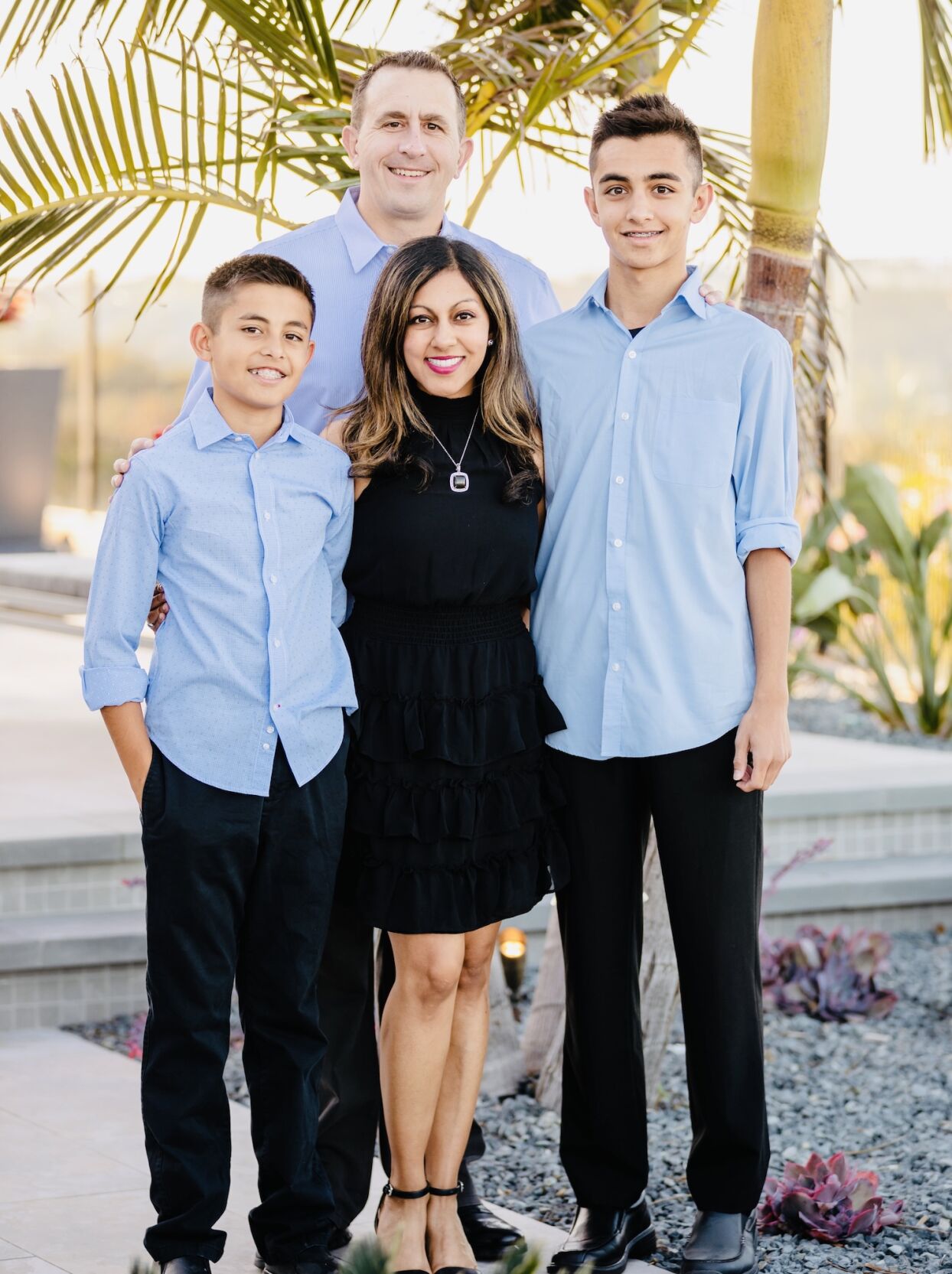 The greatest joys of balancing a family and career include being able to be engaged in both your personal and professional life. To me, life feels very fulfilling when you have the opportunity to be a hands-on parent, raise a family and pursue a career you're passionate about. The challenges often involve time management, sometimes feeling spread too thin and having to prioritize, because some things have to give if you want to keep your sanity.
What part of your job makes you feel the most fulfilled or alive?
I left my corporate career and job at Google to pursue my passions around health and wellness, become an entrepreneur and start my own company, Passion Fit, more than eight years ago. I love being able to help others achieve healthier, happier and more fulfilled lives, and have the flexibility to tend to the needs of my family. I also love to leverage my strengths and passions around speaking, writing, educating, facilitating, creating and connecting with others.
In addition, I enjoy using my business skills, including marketing, advertising, sales, business development, digital media, technology and more, to build products, services and content to run my business. I feel most alive when I'm living my purpose, doing my life's work, making a positive and lasting impact in the world and leaving a legacy for my kids.
Anything else you would love for our audience to know about you?
Fun facts: I'm barely five feet tall, I'm a former high school cheerleader and dance team member. I've been a fitness and dance instructor since I was a freshman in college, and I was a silver medalist in the ESPN National Fitness Championships several years ago. I'm also a first generation-born Indian-American, originally from the Midwest and a Californian at heart.
Be the first to know when a new episode drops!