Kelly Mahoney is a yoga teacher, writer, and the founder of The Femme Dimension, a collection of embodiment experiences for women. Previously, Kelly worked in a high-level corporate sales position in New York City until decided to leave her job and pursue a deeper connection with her soul. Now, she teaches others how to do the same through workshops, weekly teachings, private coaching and yoga classes.Originally from Massachusetts, Kelly lives in San Diego with her husband Willie and together they are foster parents to Baby L. On this episode of Not a Parenting Podcast, we discuss the complexity, tragedy, and raw beauty that is unique to becoming parents through foster care. Listen to her episode now and check out her Q&A below:
What makes San Diego such a special place to raise kids for you?
Having come from a big city like New York, San Diego feels grounding in ways I can't quite put into words. I think it's largely energetic. My partner and I really value the medicine of being outside. He surfs, I hike every week, and we ride our bikes to the cliffs or around the bay.I love our neighborhood. Everyone on our block has small children and being able to walk to the beach or to happy hour just feels like it's a small town USA but only in the most appealing ways. Proximity to Mexico feels increasingly more important raising a child whose ancestral roots are in Mexico.
What are the greatest joys and challenges of balancing family and a career?
The greatest joys: Learning how to play again. We laugh so much. She loves a good Lizzo dance party, and she's really into Apple Bottom jeans at the moment.The ability to play isn't something I realized I had lost until I was parenting a toddler. Seeing the way my parents are with her is so special—it's really healing for me to watch their relationship develop. Watching Willie be a dad has exploded my heart. Coming back to the basics of the practices that fill my cup.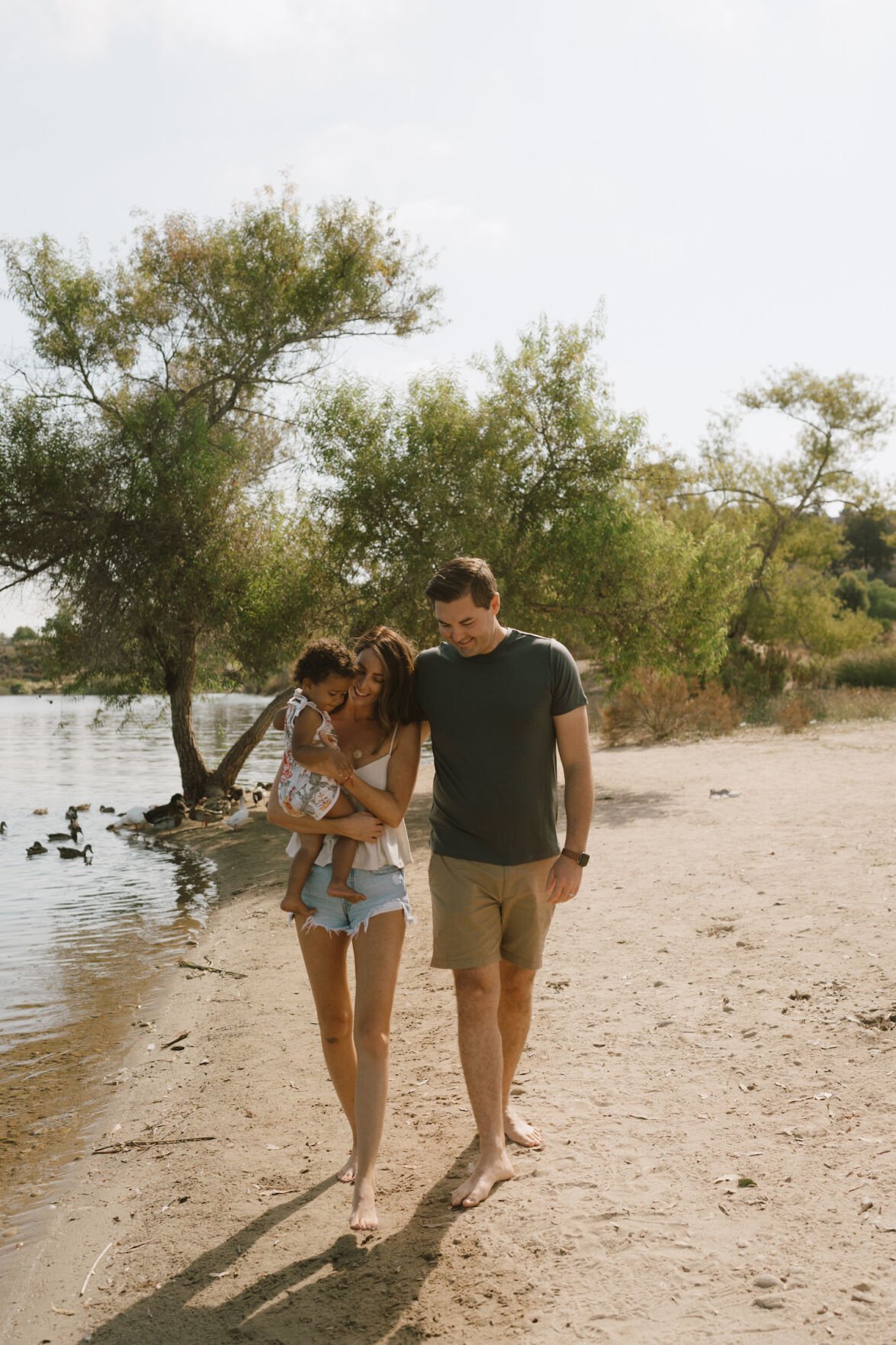 Greatest challenges: Navigating foster care (the system and the emotional landscape), walking away from my work for a whole year was very confronting—ego deaths and identity crises in full effect. I assumed I would just pick up where I left off and I'm just a whole new person now so it feels like amateur hour at times. Lot's of shifting/pivoting toward what feels like me in this new embodiment. The process has been more humbling and clarifying than anything I've experienced. My work is drastically changing in real time. Even accepting this interview felt strange because my work is in such a place of transition and as people I think we like to have clearly defined elevator pitch for who we are, what we do and why it matters. I'm still very much reorganizing all of that.
What part of your job makes you feel the most fulfilled or alive?
Creating and leading retreat work has been, and continues to be, extremely fulfilling for me. I love the creativity of designing an experience. It's so special to watch people connect with each other and themselves on a more soulful level in a container where they are able to focus fully on filling their cups.It's such an act of rebellion, for parents especially, to remove themselves from the pace of life for a week and just have slow quiet mornings, move their bodies, float in the pool and eat gorgeous tapas. I just got back from leading one in Sedona and have another in Ibiza in early September.As a parent of a small child, it's not a realistic business model to be away constantly for a week at a time anymore, so I'm just doing a few a year now and leaning into the other thing that feels really alive in me right now which is writing. I'm still feeling into where that will take me and how I'll get there, but it for sure feels like the most honest version of who I am right now. It's scary and extremely exciting.
Anything else you would love for our audience to know about you?
Voices for Children as a place for people to volunteer if foster care touches their heart but they aren't able to make that commitment. There are other ways to serve the community that are more accessible and equally as important such as supporting teens aging out of foster care who end up in cycles of poverty, abuse, homelessness and incarceration.
Be the first to know when a new episode drops!