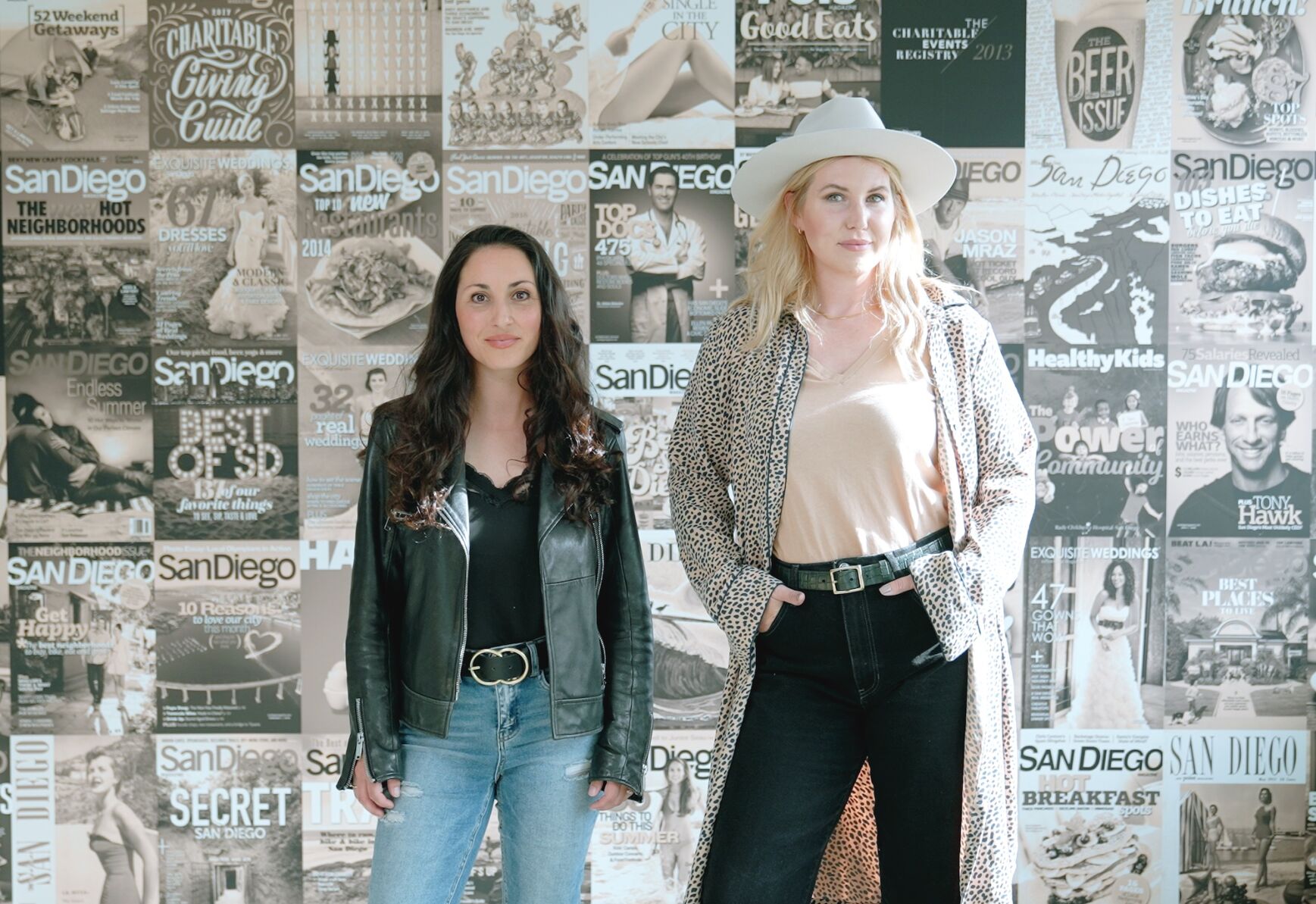 Jeremy Sazon
Hey there. Welcome to Not a Parenting Podcast.
The seeds of this project were planted almost a year ago at a San Diego Magazine party where Alexandria and I met. We were both in our third trimester. When I asked her how she was doing, she candidly expressed some of the pregnancy-related mental health struggles she experienced. That realness and openness deeply resonated with me. I struggled to align the vision I had of what pregnancy and parenting would be like per my Instagram feed with what my experience had been in real life.
I was relieved to hear Alexandria's unfiltered take on this sacred process. Yes, my heart grew immensely when I became a stepmom. Yes, I felt deeply emotional when I felt my son kicking in my belly. Yes, the day he was born changed my life. But it's also been really hard. It's hard to blend a family, it's not always easy being a step-mom, it's extremely challenging to work full time while taking care of a newborn.
But millions of people do it every day. And it looks different for everyone.
This podcast is a place where it's okay to say things like "motherhood is a lot lonelier than I thought it'd be." It's about pulling the curtain back and dropping the filters. It's about celebrating the people who are doing it all (spoiler alert: none of us are, but we have a good laugh about trying to). We want to hear about the mess, the gritty, challenging, scary moments, and how you overcame them.
Not a Parenting Podcast (NAPP)—God bless a solid afternoon snooze—because this isn't where we'll talk about monthly milestones, or the best bottles for each stage of newborn life. NAPP is a conversation about what the modern-day family looks like in San Diego. Community leaders and industry experts from all over the city share their vulnerable and triumphant stories, proving this city is full of superheroes.
We laugh, we cry, we listen, and we learn.
Not a Parenting Podcast launches on June 15! Visit us at www.sandiegomagazine.com/napp for more, and follow us on Instagram at @welike2napp.
---
ABOUT ALEXANDRIA
Alex is a visionary, strategist and storyteller based in Southern California.​ After almost a decade in Chicago, she returned to her hometown of San Diego and has made waves as a creative entrepreneur. Alex's passion for food and hospitality has been poured into the underground dinner series she produces with longtime friend Fred Keller called The Blank Table. She runs Chrome City, a consultancy with clients in both San Diego and Chicago. She is an avid LGBTQIA advocate and was the San Diego chapter founder of Drag Queen Story Hour. 
Previously, Alex produced a forum for creative entrepreneurs called Hustlecraft and turned it into a podcast during the pandemic. With Hustlechats, she interviewed major San Diego shakers and had the chance to interview Dr. Nicole LaPera of @the.holistic.psychologist (5.2M followers). In 2014, she founded Chrome City in Chicago, a creative agency offering public relations, marketing, social media, graphic design, event curation and influencer management. Under Alex, the agency represented some of the biggest industry leaders in hospitality, art and design. Alex has lead dozens of panels focused on entrepreneurship, feminism, and progress throughout her career. She has been selected by General Assembly, Creative Mornings, LEVEL San Diego, San Diego State and many others to speak on her experience as both businesswoman and mother. 
ABOUT CLAIRE
Claire moved to San Diego from Brooklyn in fall 2018. She spent the first 14 years of her career at NBCUniversal where she worked in business operations and strategy. Having a front row seat at one of the largest media companies in the world as it navigated the digital revolution solidified her passion for journalism and its intersection with technology.
In October of 2021 she and her husband, Troy Johnson, acquired San Diego Magazine, and in 2022 Claire took over as CEO. She and Troy are dedicated to building on the legacy of this institution to create a modern visual storytelling platform. She created this podcast as a platform for parents in San Diego to tell their stories and connect with each other. Claire has a 7-month-old-baby, Jasper, and is step-mother to 11-year-old, Elia. She and Troy also have a rescue terrier named Miles Davis Smith Johnson.
Episodes are available on Spotify, iTunes, and iHeartRadio, subscribe now and never miss an episode.
Be the first to know when new episodes drop!
Presented by Organifi
Get 20% off all Organifi products with code NAPP!