Every year, after the shopping fervor of Black Friday and Cyber Monday, comes Giving Tuesday, a global initiative encouraging people to use their dollars for good. There's no specific charity or organization tied to the movement—instead, you're welcomed to choose the cause that lights you up and donate accordingly. To help you find the recipient closest to your heart, we rounded up 35 San Diego nonprofits fighting for social justice, environmental conservation, and everything in between. Donate your time or money to one of these meaningful organizations making a difference locally.
Hunger & Poverty | Social Justice | Health & Medicine | Animals | Youth & Elderly | Arts & Culture | Environment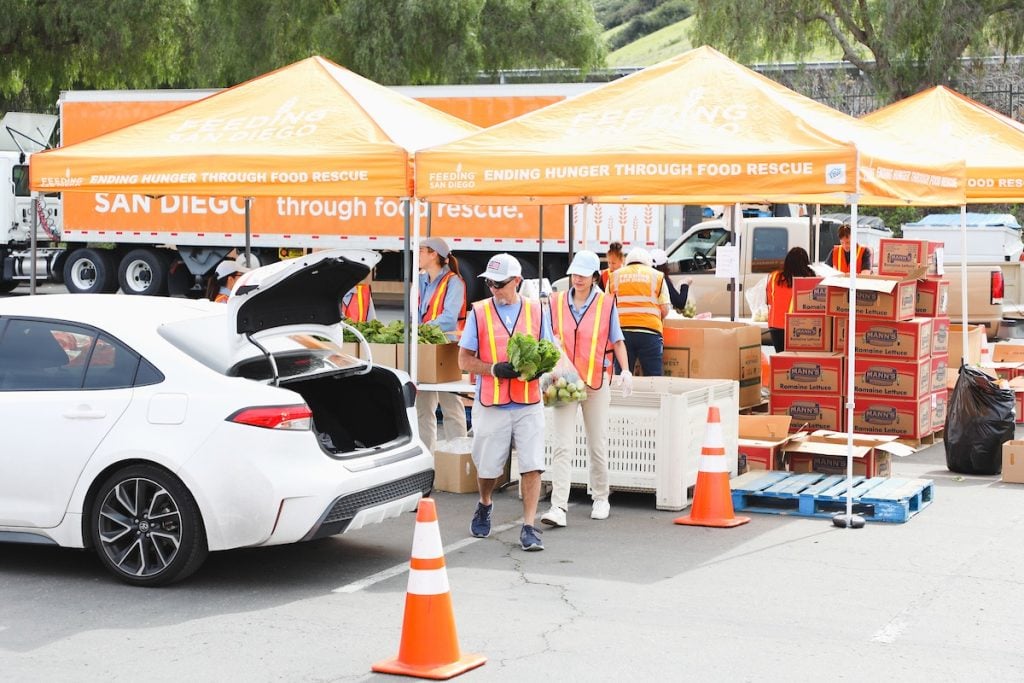 Hunger & Poverty Charities
---
Feeding San Diego
Feeding San Diego is one of the county's most impactful hunger-relief organizations. To date, the nonprofit has provided San Diegans with more than 34 million meals through initiatives such as food drives, CalFresh program assistance, school pantries, food rescue programs, and more. The organization utilizes excess stock from local grocery stores and farms to reduce food waste while fighting hunger in our area.
Jacobs & Cushman San Diego Food Bank
The San Diego food bank distributed 44 million pounds of food last year and serves nearly half a million people every month across the county. As they advocate for the hungry and provide them with nutritious food, they educate others about issues related to food insecurity locally.
Lucky Duck Foundation
Lucky Duck funds and leads programs focused on aiding San Diego's homeless population. The organization connects individuals to shelters, provides employment opportunities and job training, and delivers food and water to unhoused people.
Father Joe's Villages
Established in 1950, Father Joe's Villages have been a beacon of hope for San Diego's homeless population. Each night, their shelters house 2,000 individuals, offering food, housing, and opportunities for those faced with serious illness, mental health issues, substance abuse, and domestic violence. Through their food, housings, education, and family services, Father Joe's Village serves as a sanctuary for those in dire need within the local community.
Social Justice Organizations
---
This Is About Humanity
This Is About Humanity focuses on helping children separated from their families at the border. The org supports families by providing legal services, mental wellness checkups, and living essentials. It also funds educational trips to the border and fights for changes to the US asylum system.
GenerateHope
Founded by Susan Munsey, LCSW, GenerateHope provides sex trafficking survivors long-term care, mental health services, safe housing, and comprehensive education programs to help them reintegrate into society and build brighter futures. To date, the program has helped more than 150 women in San Diego.
Support the Enlisted Project
Support the Enlisted Project (STEP) aims to develop financial literacy among enlisted service members and recently discharged veterans. STEP offers counseling, education, and grants to military members and their families. The organization also maintains an emergency financial assistance program and distributes food, supplies for babies, and other items to military families in need.
Fundación Tijuana Sin Hambre
During the pandemic, Mexico reached its highest poverty level in a century. In response, Maru Rique created Tijuana Sin Hambre, an organization fighting hunger in San Diego's sister city across the border. The nonprofit delivers 3,000 meals per day to shelters and orphanages throughout Tijuana.
AMVETS
AMVETS (American Veterans) works to assist local veterans through mental and physical health resources and housing programs. You can also support AMVETS by shopping at its two local thrift stores.
ACLU of San Diego & Imperial Counties
The American Civil Liberties Union (ACLU) is a public interest law firm working to protect human rights in the US. The organization's local branch fights for equality, immigrant rights, reproductive justice, education equity, housing equity, and LGBTQ rights through litigation and lobbying efforts.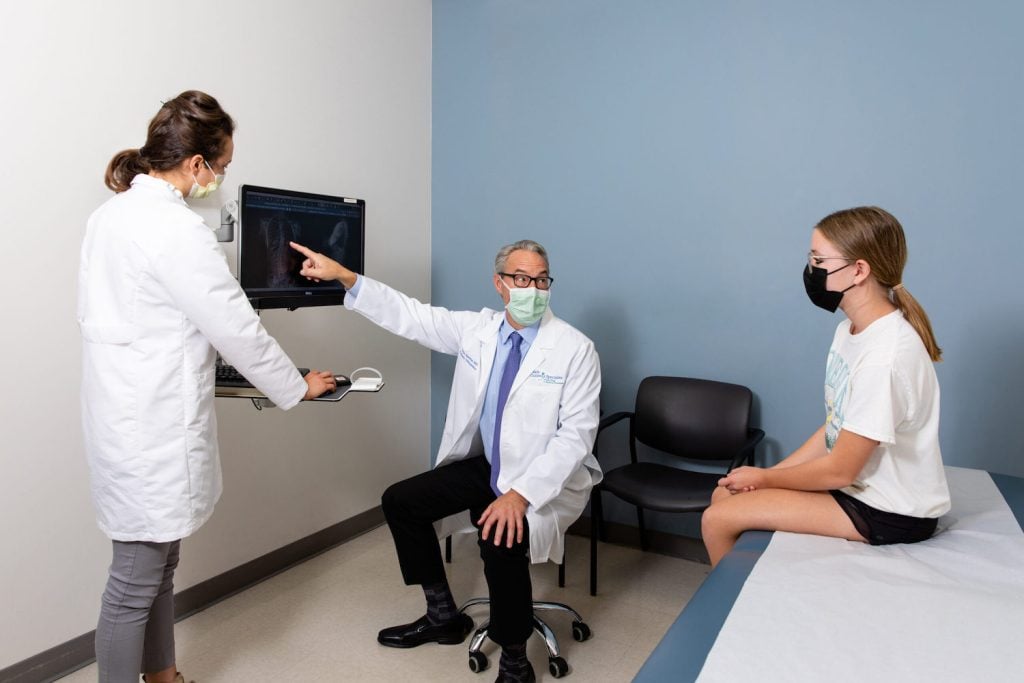 Health & Medical Charities
---
Scripps Health Foundation
As the most highly ranked hospital in San Diego County, Scripps focuses on philanthropy with the new Here for Good campaign, which is raising funds for the expansion of the Scripps medical system and community programs. The Scripps Health Foundation supports medical research and care for patients facing cancer, Covid, neurological issues, and more.
Rady Children's Hospital Foundation
The Rady Children's Hospital is considered one of the top ten children's hospitals in the US. Its foundation funds orthopedic, cardiovascular, neurological, genomic, and mental health research for local kids.
San Diego Blood Bank
San Diego Blood Bank donates 150,000 units of blood per year to hospitals throughout Southern California. The nonprofit also supports research into more advanced blood type matching and the usage of umbilical cord blood to treat various diseases.
San Ysidro Health
San Ysidro Health offers affordable care in more than 20 clinics across San Diego County. Children and adults can utilize San Ysidro Health for medical, dental, and behavioral or mental health services.
Foundations of Sharp HealthCare 
The Foundations of Sharp HealthCare plays a vital role in supporting San Diegans through critical medical services, groundbreaking clinical research, and compassionate caregivers across multiple campuses throughout the city. Donations to this foundation contribute to emergency health services, art-based healing initiatives, support for women and newborns, rehabilitation programs, and various other philanthropic efforts.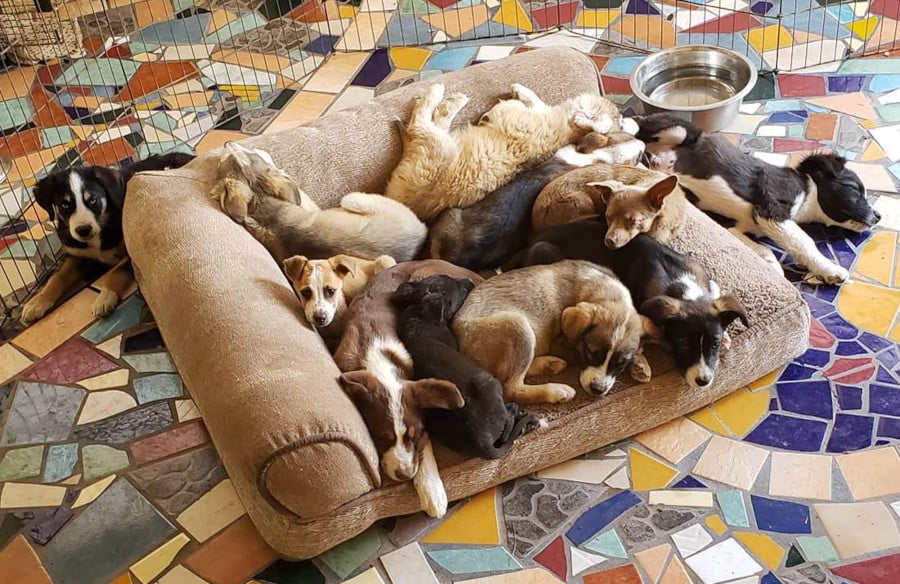 Animal Charities
---
Baja Animal Sanctuary
Established in 1997, Baja Animal Sanctuary is Northern Mexico's only no-kill shelter. The organization sterilizes stray and abandoned animals, cares for more than 400 pets at its Rosarita campus, and finds forever homes for rescued cats and dogs.
Helen Woodward Animal Center
In addition to functioning as a shelter for rescued dogs and cats, the Helen Woodward Animal Center delivers pet food to homebound, low-income, and disabled seniors and veterans; offers educational and animal therapy programs; and operates two animal hospitals.
San Diego Humane Society
Every year, the San Diego Humane Society cares for over 40,000 animals, while sharing its expertise with other shelters nationwide. The organization raises orphaned baby cats in its kitten nursery, rehabilitates wild animals, and teaches kids about pet safety, among other programs.
FACE Foundation
The Foundation for Animal Care and Education (FACE) partners with local veterinary hospitals and healthcare providers to offer assistance to at-risk pet owners. The organization serves low-income families, seniors, students, military, and anyone at risk of losing their beloved pet by supplying financial support for vital veterinary care.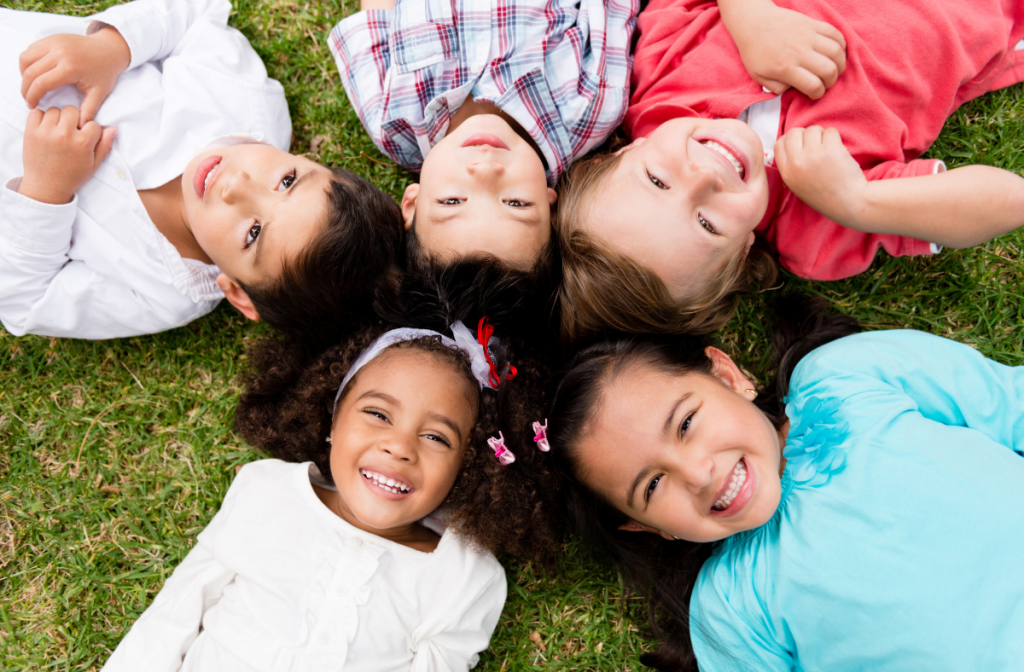 Youth & Elderly Nonprofits
---
Voices for Children
Voices for Children has supported the needs and well-being of local children in foster care for more than 40 years. The organization trains and supports Court Appointed Special Advocate (CASA) volunteers who spend time with kids in foster care and champion their needs before a judge.
South Bay Community Services
South Bay Community Services aids children and adults in need in the southern region of San Diego County. The organization offers early childhood education, mental health services, an LGBTQ center, resources for survivors of domestic violence, housing support, and other diverse programs.
ElderHelp
With over 350 volunteers committed to helping older adults live independently, ElderHelp coordinates care for seniors and provides transportation to appointments and social activities, a program matching seniors with affordable housing, and other meaningful services for our community elders.
Meals on Wheels San Diego County
Meals on Wheels delivers nutritious food to the homes of San Diego's senior citizens. Volunteers also conduct safety checks and spend time with meal recipients to ensure the physical and mental well-being of local residents 60 years and older.
Just in Time For Foster Youth
Just in Time provides 18 to 26 year olds transitioning out of foster care with emergency needs, stable housing, meaningful employment, reliable transportation, and many more services. The long-term help gives stability to young adults, helping them develop confidence, capability, and connectedness.
Challenged Athletes Foundation
The Challenged Athletes Foundation strives to provide resources for athletes with physical disabilities. The organization welcomes athletes involved in sports at all levels, funding equipment just as prosthetics, sport wheelchairs, and other adaptive tech.
Promises2Kids
Promises2Kids, a dedicated San Diego organization, focuses on uplifting the foster youth population by providing them with invaluable opportunities, tools, and guidance. Over 3,000 foster youth have found support through developmental screenings, pet therapy, mentoring programs, engaging extracurricular activities, higher education counseling, and fundraising initiatives, all of which have been instrumental in helping them overcome various challenges.
Big Brothers Big Sisters San Diego
For 55 years, Big Brothers Big Sisters of San Diego has been a cornerstone for local youth, offering personalized mentoring that empowers children to strive for positive outcomes. This local chapter arranges frequent mentoring sessions, typically 2-4 times each month, and offers tailored programs catering to San Diego's diverse populations, including the deaf, Latino, and military communities.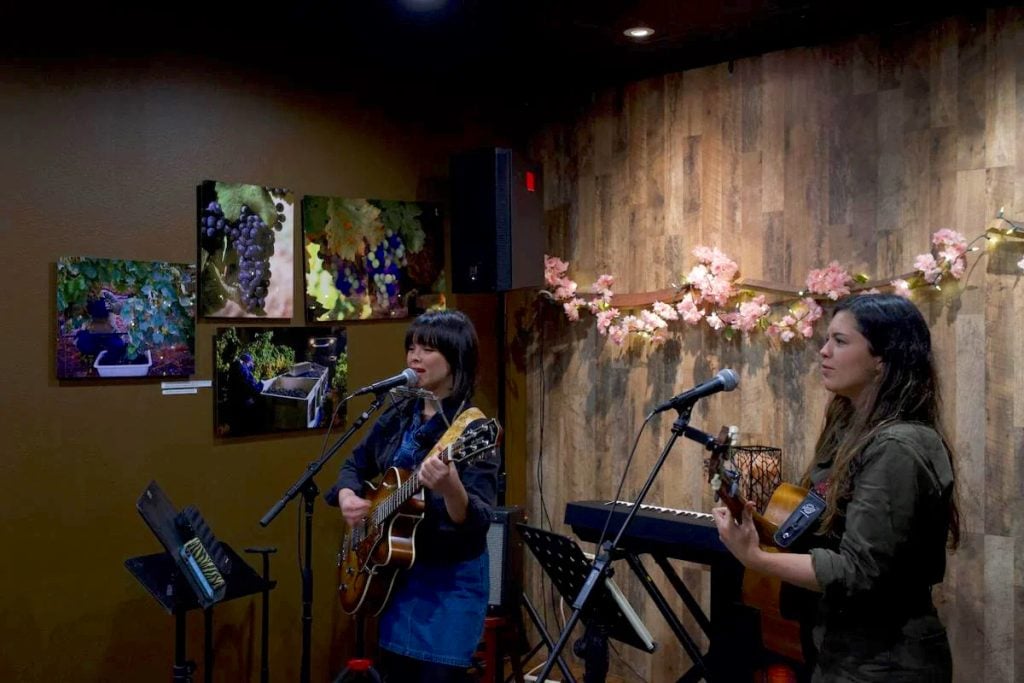 Arts & Culture Nonprofits
---
San Diego Symphony
Founded in 1910, the San Diego Symphony performs more than 140 concerts each year in addition to bringing music programs to local elementary, middle, and high school students. The organization hosts a paid summer internship program for teenagers, helping them develop leadership and public speaking skills.
Resounding Joy
Resounding Joy utilizes music therapy to aid those suffering from depression, PTSD, brain injuries, and other disorders. The organization offers programs specifically tailored to children, military service members, and senior citizens, including songwriting workshops and music lessons.
Balboa Park Cultural Partnership
Balboa Park's collaborative brings together 25 members of its art, science, and cultural organizations—including museums, performing arts groups, cultural centers, gardens, and the San Diego Zoo—to increase the park's environmental sustainability and improve visitor experience.
Las Patronas
Since 1946, this devoted team of volunteers has partnered with nonprofits across San Diego County to fundraise and provide grants for key community services that benefit health, education, and cultural arts. Las Patronas generates funds through initiatives and events such as their annual Jewel Ball—a social, philanthropic tradition in San Diego.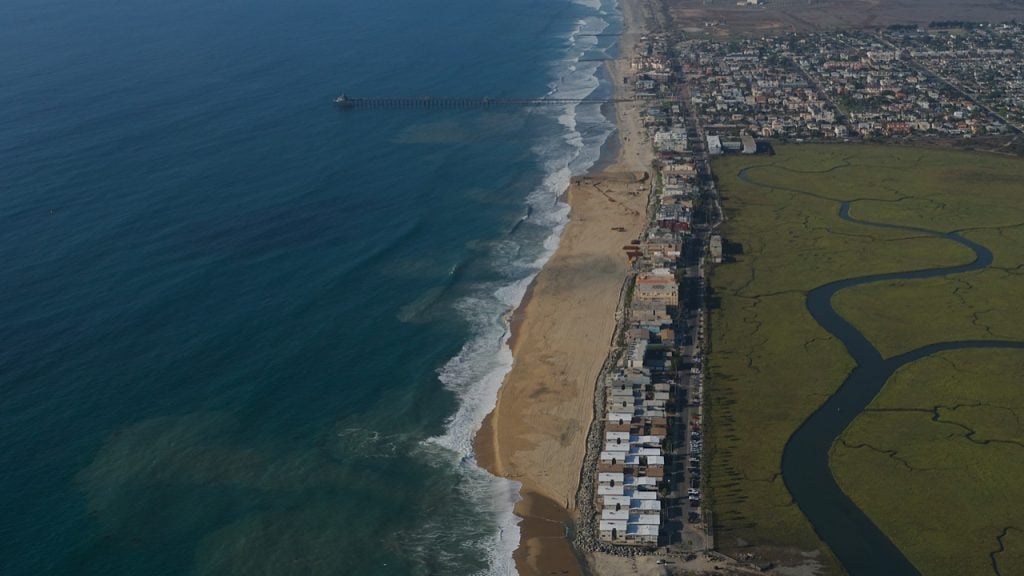 Environmental Conservation Nonprofits
---
Surfrider Foundation
Surfrider San Diego is an environmental activism group centered on the protection of local beaches and coastal habitats. This organization combats plastic waste and ocean pollution through research, beach cleanups, and efforts to pass national and local legislation.
Wildcoast
This international team strives to conserve Earth's ecosystems and address climate change. Wildcoast manages protected areas, advocates for conservation policies, promotes ocean wildlife education, and works to protect coastal communities across Mexico, Cuba, and the US.
Berry Good Food Foundation
Founded with a focus on regional, sustainable food systems, the Berry Good Food Foundation has built a network of farmers, chefs, and scientists to improve local access to healthy food, reduce food insecurity, and provide nutrition education for San Diegans.
Living Coast Discovery Center
Located in Chula Vista, the Living Coast Discovery Center advocates for local wildlife through education and conservation efforts. The Discovery Center offers exhibits highlighting San Diego–area sea creatures, birds, and insects and hosts community events, local cleanups, and other projects.